22 February 2003
On the eighth day, God telephoned his lawyers
and began asking all sorts of questions about product liability.
- Tom Holt
Many of us are still digging clear of the big snow that shouldered its way roughly through our region on President's Day and left heaps of cold whiteness in its wake. How shall we spend this weekend? Shoveling?? Nah, let's read some reviews!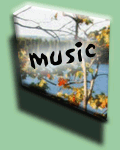 Jenny Ivor gets a delicious taste of Bad Haggis and finds the dish to her liking! After spinning Trip, the band's third CD, Jenny exclaims: "If your foot doesn't tap to this, you're either deaf or paralysed. This has all the crucial elements of new Celtic music, the intriguing blend of the traditional and the modern, in tune interpretation and in instrumentation."
Enter the Haggis isn't kidding with its debut CD, Let the Wind Blow High, if the cover photo is any indication. Tom Knapp says the band, led by singer/piper Craig Downie, "satisfies on nearly every count. ... Enter the Haggis is a blast of grins. Put this disc on heavy rotation!"
Virginia MacIsaac suggests a holiday on Lake Effect with Irish-American fiddler Liz Carroll. "Expect the party to last all evening because no one will want to go home if you have this CD dancing on the airwaves," Virginia says.
Virginia says Come West Along the Road by Irish whistle and flute player Brian O'Connor "keeps the rhythm lively and quick. ... You can't go wrong with this one."
David Cox introduces us to Gwerinos and the Welsh band's album Di-didl-lan. They are, David says, "an irreverent and fun folk sextet with a strong sense of place."
Charlie Ricci says there are plenty of reasons not to like Bloody Well Live, a live recording by the Whisky Priests. So why does he still recommend it? Read his review to learn the hidden appeal behind this raucous CD.
What, oh what, could evoke a "Michael Bolton meets the loincloth" reaction from Alicia Karen Elkins? Apparently, Peter Kater's Red Moon, which combines a German pianist with a group of award-winning Native Americans from both North and South America. "You cannot sit still and half-heartedly listen to this collection," Alicia says. "Each selection will move you in some way."
Carool Kersten goes mountain-climbing with The Rough Guide to the Music of the Himalayas. "Musicologists can argue over whether the compilers of this album have provided us with a representative sample of Himalayan music," he says, "but I think it is fair to say that they have succeeded in offering an attractive impression of music from 'The Roof of the World.'"
Even the editor must toe the line when his father comes calling, and in this case, he finds himself looking for a place to post a review of Sarah Brightman's Time to Say Goodbye. Since all of his future Christmas loot is at stake, he's decided to slip it into the European roots section -- much of the music is, after all, European! -- and anyway, the album in question is good stuff. So, do us a favor and go see what Bill Knapp has to say about it!
Jenny lives by English singer-songwriter Thea Gilmore's Rules for Jokers. "This is an unusual cohesion of verbal acid realism and musical harmony," Jenny says. "If she keeps going on this way, she might just succeed in making the word 'bland' obsolete!"
Ellen Rawson says it's time again for singers like Holly Near, whose 2-CD set And Still We Sing: The Outspoken Collection "has a message that is as relevant today as it was when she started singing in the '60s. ... If nothing else, may this compilation inspire a younger generation of singer-songwriters, particularly in these trying times."
Joy McKay admires the songwriting talents of Peter Verity, as demonstrated on the catchy High Flyer CD, but wishes the Toronto singer would take more risks with his work. "With songwriting chops like his, he's unlikely to go far wrong," she says.
Nicky Rossiter says Drama Queen is a good title for this CD from Judith Edelman, who "has produced a series of small 'kitchen sink' dramas that bear careful listening as she tells some home truths about modern life."
Billy Bragg and Wilco have a hit so far as Gianmarc Manzione is concerned. "Every once in a while and usually out of the blue, we are graced with an album that defies time and genre, the type of music that we will be listening to when Mars is terraformed," he says. "Mermaid Avenue is just such an album."
Consider a lineup comprising Bruce Molsky, Michael Doucet, Darol Anger and Rushad Eggleston. Chet Williamson rightly calls Fiddlers 4 the "most super of string supergroups" and gives accolades galore to their self-titled CD. "The performances are beyond reproach, the compositions are striking and the musical variety is endless on this gem of an album," Chet says.
Gianmarc is glad to spin Red Dirt Girl. "This is the kind of album that Emmylou Harris bestows upon us on occasion just as a reminder that she is one of the most eloquent and spirited icons of contemporary music," he says, "whether you want to put her in the country, rock or alt-country box."
Jenny kicks back with the Yonder Mountain String Band. The bluegrass band, with the help of Tim O'Brien, is taking "jam-grass" Town By Town -- and Jenny says YMSB is sure "to take bluegrass into the 21st century."
Michael Collins joins the staff to praise the Legacy of Doc Watson who, with David Holt, has released a three-CD collection summing up his career. "Happily, the project succeeds on many levels: as an oral and written biography of Watson, as a testament to Watson's still-considerable live performance skills and as an outstanding document of 20th-century rural American music," Michael says.
Brazilian jazz singer Flora Purim Sings Milton Nascimento in this new release from Narada. William Kates says "the disc is certainly enjoyable on first listen," but notes that "the quality of the songwriting is not revealed until you listen some more and start to become familiar with the songs."
Tom Schulte takes a quick look at Outbound from Bela Fleck & the Flecktones. Give it a listen, he says, "and you will be convinced that the banjo is the future of music. Or, perhaps, it is more accurate to say the Fleck & Co. are the future of the banjo."
April Chase checks in with Loz Bluz by Dr. Lozelle & the Blues Contenders. The music is good, says April, but the vocals tend to strain.
Wil Owen makes some Human Contact with Galactic Agents. "This music will appeal to those lovers of new age music that incorporates the ancient past with the future, archaic chants with the technologically advanced sounds of a computer or synthesizer, and the repetitious beat that comes from looping other musicians material," he asserts.
Rachel Jagt shares a taste of Stan Rogers - A Matter of Heart: the Musical Revue, a wonderful show she caught at Hugh's Room in Toronto, Ontario. Check out Rachel's impressions of the show!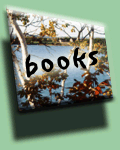 Nicky already knows he likes the songs Jimmy MacCarthy writes. Now, he's equally impressed with his book-writing technique, as demonstrated with Ride On. "This is the sort of book I wish every songwriter would publish," Nicky says.
Jasper Fforde is Lost in a Good Book, and Donna Scanlon is along for the ride. "Fforde packs the novel with (mostly) clever puns and lots of literary allusions," Donna says. "While the book is laugh-out-loud funny, there are a number of poignant moments as well."
Chet recommends The Getaway Man, the latest from noirish writer Andrew Vachss. "It's a terrific book that ends with a perfectly measured body blow to the gut," Chet says, "and those who appreciate crime fiction at its best would be fools to miss it."
Dana Fletcher takes a stroll in Mythago Wood and deplores the industry that allowed this fine book by Robert Holdstock to go out of print. "It is one of the most intriguing books I've read in many a year," Dana says. "Holdstock drinks from the same well as Neil Gaiman, and any fan of Gaiman should definitely give Holdstock a go."
Sarah Meador is happy to see Sloan Wilson's The Man in the Gray Flannel Suit back on the shelves. "Maybe a story of two people getting their lives together isn't as dramatic or grand as the purposeless rant against authority some see in the book," she says. "But it is real, and more satisfying. ... It's a classic for a reason, and it's good to see it back in print for new set of readers to discover, argue over and enjoy."
Carie Morrison enjoys the stories collected in Mars Probes, a science-fiction anthology edited by Peter Crowther. "Despite the huge body of work out there concerning the Red Planet, there is still plenty of new, exciting, breathtaking, humorous writing to explore," Carie says.
Wil enjoyed three-quarters of Jack McDevitt's latest sci-fi novel Chindi, but says the last 100 pages, dominated by a chase scene in outspace, let him down.
Sarah concedes the obvious plot element in Kate Elliott's sci-fi drama Jaran. "But Elliott has managed a rare trick: Tess's journey towards personal realization visibly tilts a world much wider than her own," Sarah says. Read on to learn more about this alien world!
Donna takes the print-on-demand industry to task for lowering the standards of publishing in her review of James Bromley's Adding Two to the Heart: A New Family. "This story is riddled with problems. Errors of grammar and punctuation abound," Donna says. "The plot is not only hackneyed, it is unbelievable."
Cheryl Turner spends some time Screaming at a Wall with Greg Everett. The book is not, Cheryl thinks, "written for the average person. ... I get the feeling that Everett is directing his writing toward an intelligent audience that is tired of reading the same old mainstream stuff."
John Dear helps Alicia get in touch with a great spiritual leader through Mohandas Gandhi: Essential Writings. "Dear did a fine job of organizing the quotes into a manuscript that flows smoothly from one passage to the next," Alicia says. "If you like Gandhi or simply would like to understand him better, this is a must read."
Gianmarc learns The Art of Drowning from poet Billy Collins, whose voice "is delightfully accessible, often blending comedy and solemnity in one poem, and always with something new to say."
Mary Harvey takes a microscope to Bruce Wayne: Fugitive, a lengthy and at times muddled plotline. Read her in-depth review to learn why Batman and his team step out of character in a story that can't decide if it's an action-adventure or a murder-mystery.
Mark Allen takes a new look at the incredible Hulk through the eyes of Brian Azzarello and Richard Corben in Banner. "It takes the character back to his roots, back to what he is supposed to be: a monster," Mark says. "It does this with good writing and even better artwork."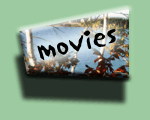 Tom takes a dip in Lake Placid and says the film about a giant crocodile eating Maine folk actually works better than expected. "Lake Placid doesn't break any new ground," he says. "Still, it's engaging and fun, certainly worth 82 minutes of a day."
Alicia says 10 Things I Hate About You is a fun, modern remake of Shakespeare's The Taming of the Shrew. "You have to see this one! You will be rolling with laughter," she says. "It is too cute!"
Alicia sympathizes with the plight of the Marquis de Sade in Quills. "It is a heavy, graphic film," she says. "It is a splendid movie, with very credible performances and delivery of superb dialogue."
Cheers!
15 February 2003
Love is like quicksilver in the hand.
Leave the fingers open and it stays.
Clutch it, and it darts away.
- Dorothy Parker
Love is not something that you can put chains on and throw into a lake.
That's called Houdini. Love is liking someone a lot.
- Jack Handey
It's the weekend of Hallmark-imposed romance! (To say nothing of our editor's birthday.) Of course, it's never too late to send roses to a loved one (or a wee present to an editor) ... but enough of such nonsense, let's dive straight into our biggest update yet!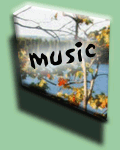 Sarah Meador admits her surprise at how much she likes Outlaws & Dreamers by Scotsman Dick Gaughan. "I didn't think I'd get trapped by such simple guitar magic or such a straightforward voice," she says.
Ellen Rawson taps into a long-standing Irish tradition with her review of Idir an Da Sholas (Between the Two Lights) by Maighread & Triona Dhomhnaill, and featuring Donal Lunny. "While there are a number of bands now playing electrified versions of Irish traditional music, the Ni Domhnaills harken back to a time in between the Coors and the Clancy Brothers," Ellen says. "Maighread and Triona are the originals, and it's good to see they're still out and about."
Alanna Berger thrives on tunes like those found on Irish Traditional Music, a recent release from Temple/Rounder that resurrects three recordings from the 1970s. "This is more a snapshot of the history of Irish traditional music than anything else you'll find on the shelves," Alanna says. "If you're interested in learning session tunes, this is the best tool you could find. Slip this disc into your CD player, pick up your instrument and play along till you get it right."
Sheree Morrow takes The Road from Swannanoa with the BorderCollies, a contemporary Celtic band from Atlanta, Ga. The CD, Sheree says, is causing wear and tear on her wallet and her shoes!
Nicky Rossiter offers high praise for Timeless, a collection of songs and tunes from Ireland's Geraldine MacGowan, formerly of Oisin. "This new album is said to take the listener on a musical tour of Irish history and as such it combines old and new," Nicky relates. "MacGowan is doing a great service in bringing these gems to a new generation."
NorthCregg started playing And They Danced All Night. The Irish recording lives up to its name, says Virginia MacIsaac. "I'd say this is a CD that brings the Irish pub sound right to your door," she says, "and if you like some accordion in it as well, then this is really a little gem of an album."
Lynne Remick expected holiday cheer when she listened to A Breath on the Cold Glass, but Scottish singer/cellist Wendy Weatherby had other ideas. Lynne describes Weatherby's voice as "pleasant, smooth and silky, like a cup of hot chocolate," but says the cello "often made the melodies sound somewhat less Scottish to me."
On Tuesday, Dar Williams releases her new CD The Beauty of the Rain, and our Kate Danemark has the inside scoop. "Unlike the standard radio-overplay, Dar's music is fresh, like real life with musical accompaniment," Kate says. "There is an analytical aspect to the lyrics, but at her core, Dar seems to be just a happy person."
Jenny Ivor pays heed to Nightsounds by singer-songwriter Lee Kelm. "Kelm is a competent musician, with a particular gift for lyrics," Jenny says. "Doubtless he will continue to gain popularity with a growing and appreciative audience."
Pete Seeger gets his due on If I Had a Song: The Songs of Pete Seeger, Vol. 2. The CD, says Nicky, "is a joy to listen to as various top performers, including Pete Seeger himself, give us top-class renditions of his songs. ... Anyone with a social conscience will enjoy this collection from one of the best songwriters of his era."
Gianmarc Manzione says Essence, a recent release by Lucinda Williams, "is a tactfully subtle expression of longing and loss. ... The melodies are delicate as eggshells, expanding into ethereal and endlessly captivating landscapes of sound."
Gianmarc takes a look at two phases of Bob Dylan, who helped define the face of modern folk-rock, with two reviews. First, he looks at Dylan's recent release, Love & Theft, then jumps back 20 years to consider Dylan's Shot of Love. "Every Bob Dylan album, from his 1961 folk debut to this recent outing, has had a flavor all its own," Gianmarc says.
His fame with the Byrds might lure them in, but the quality of collaborative music will keep them around, Charlie Ricci believes. He's speaking, of course, of Treasures from the Folk Den by former Byrd-man Roger McGuinn.
Alicia Karen Elkins offers high praise for Shameless, a classic release from Judy Collins. "Shameless is one of the best folk collections I have heard in a while," Alicia says. "The diversity of sound, tempo and composition guarantees that every person will find something to like."
Wil Owen says Distant Drums, a folk 'n' blues album from Ruth Wyand, focuses mostly on Wyand's voice and guitar -- but there is plenty of drumming to add atmosphere to her sound.
Paul de Bruijn has a delightful time with a Pocket Full of Stardust, a children-oriented CD by Cathy Fink and Marcy Marxer. "In the first half the songs are full of energy, while the second half are more like lullabies," Paul says. "There is a beauty, a purity and warmth to it that will make it just as enjoyable for adults."
David Cox takes a trip to Spain with Le Chant Basque by Oldarra, an all-male choir with lengthy roots. "To listen to this CD ... is to experience Basque choral music in its purest form," David says. "This glimpse inside rural Basqueland is a genuine treat!"
Wil explores the connection between African, Portuguese and Brazilian music in An Afro-Portuguese Odyssey from Putumayo. "Once again," Wil says, "I find myself recommending a CD that has managed to not only make its way into my musical rotation, but to stay there!"
Carool Kersten is mighty impressed by the world-jazz sounds of Victor Spiegel, also the driving force behind the ensemble Darvish, on his solo CD Evocation. "Not only is he a pianist with astounding technical abilities, his interpretations are also highly original and sophisticated," Carool says. "Spiegel's versatility as a composer and arranger is further underscored by his apparent genius for incorporating a wide variety of musical styles from around the world."
Jenny enjoys the "eclectic blend of musical styles" found in Sounds for a Blue Planet, a jazzy, new age recording with world music overtunes by Dago, a.k.a. Dagobert Böhm. "The overall feel of the album is relaxing, yet fresh," Jenny says. "If you do not like new age music, I doubt this CD is for you, although the smooth jazz may successfully seduce you to keep listening."
Sarah enjoys a pleasant stay in Eric Tingstad and Nancy Rumbel's Acoustic Garden. "Such balanced arrangements must take a great deal of effort and practice, but it's impossible to know that by hearing them," she says. "Every tune seems to just happen, with no hint of effort from its makers."
Ben Freed makes his presence known via Suite for Bluegrass Banjo. Chet Williamson is pleased to make his acquaintance. "This is a self-produced project that any of the major bluegrass or acoustic labels like Rounder or Sugar Hill should have been proud to release," Chet says. "Ben Freed is a gem, and I only hope that this modestly packaged but splendid CD will find the audience it richly deserves."
John Cross gives high praise to Bluegrass Mountain Style, a recent Rounder collection of top talent in the field. Read John's review to learn who does what, and how!
C. Nathan Coyle urges "authentic bluegrass" fans to check out The Barons of Bluegrass, featuring the work of James Reams and Walter Hensley. "They don't slow down much on this mix of traditional and new bluegrass songs," he says. "As a whole, everything just meshes well together and keeps gusto going from song to song."
Lynne says the Klaus Badelt soundtrack for K-19: The Widowmaker "captures suspense and passion" with amazing success.
Bill Knapp gives his impressions of Ladysmith Black Mambazo, an African choral group noted for its choral singing and its focus on home. Check it out!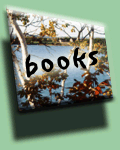 Ron Bierman has a timely review of Lucius Shepard's Valentine. "The book is written with his usual economy, care and striking imagery," Ron says. "Shepard always induces uneasiness -- the feeling that we have no control over events, other people or our own emotions. At any moment the Fates may produce hurricanes, biohazards or love affairs."
Tom Knapp hitches a ride with Zeppelins West, a comic alternate history featuring the likes of Wild Bill Hickok, Frankenstein's monster, Japanese fighter pilots, the Tin Man, Dracula and a disembodied Buffalo Bill Cody. "This eccentric novel from Joe R. Lansdale is also one of the cleverest and laugh-out-loud funniest I've read in a long time," Tom shouts.
DeborahAnne MacGillivray dips deeply into Scottish history with The Bruce Trilogy, a sweeping set of novels by Nigel Tranter. "This is a tale told with wonder, passion and awe by the fireside," DeborahAnne says. "If you have never read Tranter, I cannot image a better introduction to Scotland's seanchaidh."
Laurie Thayer takes a look at The Fall of Neskaya, the latest in the popular Marion Zimmer Bradley's Darkover series. "Deborah Ross draws on the established world of Darkover to create a novel rich in detail and background," Laurie notes. "Darkover and its readers are in good hands."
Donna Scanlon returns to the Silent Empire for Nightmare, a prequel to Dreamer by Steven Harper. "Harper not only develops a nifty science-fiction concept, but he puts together a darn good mystery as well," Donna notes.
Jenny enjoys a trip back to the 1950s with Penguin's recent reissue of Ian Fleming's classic spy novel, Goldfinger. Says Jenny, "Fleming's recipe for spies, sex and speed has not aged over the decades, and the re-publication of Goldfinger is a rollercoaster of a read! Do not be afraid to sample the original character."
Sarah warns readers away from the bad science fiction displayed in Europa by R. Malcolm Dickson. "There are reasons why so many manuscripts never get a chance from traditional publishers," she says, "and Europa displays several of them."
Mary Harvey has prepared a detailed, at times almost poetic analysis of Alan Moore's book Promethea. Let's let Mary explain the premise of this new work from the creator of The Watchmen!
Dana Fletcher explores the mysteries of a drowned world in Atlantis Rising, the first volume in Mark Waid's Crux series. "Here is the chance to see one conception of the beauty and history of Atlantis (the art is breathtaking -- Atlantis definitely looks "Atlantean") with fascinating characters struggling in a world that has drastically changed from the one they knew," Dana says. "Any fantasy or science-fiction fan should give this graphic novel a shot." Welcome, Dana!
Ron Bierman gets metaphysical with Daniel Quinn's The Holy. "The Holy's success depends on how well Quinn can build eerie suspense, resolve the mystery and keep us interested in his characters," Ron says. "He comes close enough on two out of three -- suspense and mystery resolution. He is less successful with his characters."
Alicia continues her exploration of Native American beliefs with Meditations With the Cherokee: Prayers, Songs & Stories of Healing & Harmony by J.T. Garrett. "The anecdotes, stories and recounting of ceremonies will captivate the reader's attention and send imaginations soaring," she says. "So even if you do not plan to utilize the exercises and techniques given, it is still a wonderful read."
DeborahAnne looks at the history of two peoples in Scotland, The Picts & the Scots, in a new book by Lloyd and Jenny Laing. "In this highly readable account, the Laings present the latest archaeological discoveries and discuss how these two different races co-existed and ultimately merged into a nation of one," she says. With one exception, "this is an excellent work."
Gianmarc says Donald Hall's Without: Poems is an outstanding collection of human emotion. "This collection reads like a novel," Gianmarc says. "His ability to blend sentimentality with dry irony and compelling wit, compounded by his successful effort to keep himself out of the poems despite his inevitable relation to them, make this a pinnacle of his career."
Dana is back with Folk Rhythms: Learn to Play Spoons, Bones, Washboard, Hambone & the Paper Bag, an instructional video by David Holt. "It's great to have simply to watch since it's so entertaining," Dana says. "Fortunately, Holt also simplifies and breaks down every move and technique so it's even more fun to learn and play along."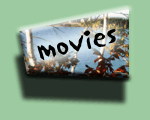 Alicia ponders the pros and cons of Prospero's Books, an unusual movie adaptation of Shakespeare's The Tempest. "This artistic interpretation of Shakespeare is one that you will either love or hate," she says. "It brings out the extremes in viewers."
Alicia follows up on the sequel to Dragonheart, 2000's Dragonheart: A New Beginning. "This movie is topnotch entertainment," she says. "It engages your emotions as well as your flights of fantasies."
Tom finds another example of the old Hollywood tale: good book = bad movie. "John Steakley's 1992 novel Vampire$ took a fresh, hard-edged look at vampire mythology," Tom says. "John Carpenter's 1998 movie Vampires manages to strip away most of what made the book exciting, leaving only tiresome violence and gore."
Cheers!
8 February 2003
It gets under your skin, life. ... It's a habit that's hard to give up.
One puff of breath is never enough. You'll find you want to take another.
- Terry Pratchet
The groundhog's big day is over, the cherub's is just ahead. This week, it's just February, and it's cold and snowy. So let's just get to it!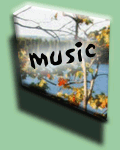 Tom Knapp has a blast with Liverdance, a live recording by British Columbia's the Town Pants. It is, Tom says, "a wild, raucous album of live-in-the-pub fun from start to finish."
Ffynnon gets right to the point with its excellent, if unimaginatively titled CD Celtic Music from Wales. "Personally, I find the Welsh language and accent musical even in the spoken word," notes reviewer Nicky Rossiter. "Add music and you get some of the most melodic tunes and songs possible."
The title of Eamonn Coyne's new CD, Through the Round Window, takes Nicky back to a concept from children's TV. But the music, featuring Coyne's Irish banjo, is definitely at an adult level, he says. "Coyne invites us to look through a window into a world of wonder -- a world of great music played with great heart by a very talented player."
Jerry Holland Jr. says hello from Cape Breton with his first Rambles review, featuring Dragon Reels by Roger Landes. "This album is jam-packed with music from the best musicians playing the best music," Jerry enthuses. "There are no flaws anywhere to be found."
Jenny Ivor is definitely a fan of Galacian piper Susana Seivane, and Alma de Buxo is an example of why! "All these tunes would appear very close to her heart and her traditions, and she certainly throws her soul into playing them," Jenny says. "For aficionados of the Galician pipes, this is a vibrant celebration; for those as yet uninitiated, this provides a vivid sample of the genuine article -- Įvamos a bailar!"
Rai is a style of music from western Algeria that earned some popular attention through "Desert Rose," a duet between Cheb Mami and Sting. Now, World Music Network is offering a big swig of rai on The Rough Guide to Rai, and Wil Owen says it's a CD worth gulping. "If you are a serious world music fan or simply want to know more about rai, this is a good CD to pick up," Wil says. "It is one of the better compilations from the World Music Network that I've heard."
Wil broadens his knowledge of South African music with South African Choral: Songs of the Alexandra Youth Choir. "The music incorporates complex African rhythms with choral stylings more familiar to Christian churchgoers in the West," he explains. "The melodic combination of vocals are made up of children of all ages, singing in Zulu, Sotho, Xhosa and English."
Donna Scanlon had a hard time defining the sound, but she knew she liked what she heard. "Lo'jo defies description, breaking the boundaries of simple classification," she says, "and Au Cabaret Sauvage is a passionate blend of tradition, experimentation, raw power and cool restraint."
Sarah Meador says Elaine Morgan's Shine On "is a dangerous album. With simple lyrics, it could just be another pleasant Celtic-inspired set of tunes. But beyond the simple beauty of the music, over the touching poetry of the lyrics, Shine On layers a powerful, entrancing spell: Elaine Morgan's voice."
Gianmarc Manzione joins the ever-growing Rambles staff with an insightful look at bluesy folk-rock singer-songwriter Tracy Chapman's latest effort, Let It Rain. "While Chapman's work rarely lacks emotion, her songwriting has never pierced the heart with a sharper blade," Gianmarc says. "These 12 new songs achieve a poetry that eclipses even her best work."
Joy McKay welcomes the musical return of Kate Taylor, sister of James Taylor, down her Beautiful Road. "The songs are well-chosen, paced well and with the right degree of diversity," Joy says. "Many of them ... bring out themes of hard-won wisdom, self-realization and courage."
Joy goes There with Connecticut singer-songwriter Lara Herscovich. "I feel as though I know Lara Herscovitch quite well and that's a real credit to the project," Joy says. "It's all too easy for young artists to take out the elements of their work that make them unique; in Lara's case she embraces them."
Ken Fasimpaur receives some Postcards from the South, sent by folk singer Mike Freedman. "With a diverse collection of songs that are primarily folk-rock but also incorporate elements of jazz, blues, Indian guitar stylings and African tribal percussion, the Toronto-based Freedman makes a strong, coherent musical statement that's deep and multitextural without being overly pretentious," Ken write back.
Nicky says Sandy Cash has produced "a lovely collection of songs" on Exact Change. "It has often been said of literature that local issues are the ones that best translate to an international audience," he says. "Sandy Cash proves that the same applies to songs."
Nicky finds some mighty fine bluegrass by Alternate Roots. "Kick back your heels, turn up the volume and enjoy mountain music whether you live in the city, in the country or on a boat," he says. "Branching Out is 14 tracks of pure mountain-fresh joy."
C. Nathan Coyle finds a lot to like on Misty River's Rising. "Without a doubt, Rising is a variety pack of original and traditional music featuring a female quartet and a variety of instruments," he says. "I'm not kidding -- this album has so many different types of songs that you might have to check the CD to make sure it's all the same band."
Joyce MacPhee spends relaxing down-time with Peter Brown and Marie-Claude. "What this CD offers is an upbeat blend of entertaining music in a combination of styles and moods," Joyce says. "Brown is at his best with his own material, which really shines."
Ron Bierman is already looking forward to the next release from Alfredo Rodriguez y Los Acereko. For now, let's be content with Cuban Jazz, from Naxos World. The disc, Ron says, "captures all of the joy and excitement of Cuban jazz at its best."
There might be a hitch or two in presentation, but Chet Williamson holds Kotaro Oshio's first solo album, Starting Point, in high regard. "Kotaro Oshio will make most other guitarists drop their jaws in wonder, but he isn't just a guitar player's guitar player," Chet says. "He's bound to appeal as well to anyone who enjoys fine compositions well-played."
Carool Kersten shares his thoughts on David Gogo's Bare Bones: The Acoustic Blues. "This is blues at its purest, with no frizzles," Carool says. "Gogo has captivated that essential mood and lived up to his reputation as Canada's most prominent blues musician."
Our comprehensive look at Celtic Colours 2002 comes to an end with Virginia MacIsaac's review of The Next Generation featuring Celtic Crew, Stephanie MacDonald & Margie Beaton, Cynthia MacLeod and the Rankin children.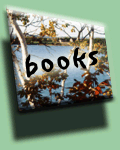 Nicky has high praise for his new songbook, The Songs of Anthony John Clarke. "The songs are fantastic, revealing a genuine feeling for modern Ireland that is not clouded by silly sentiment," he says. "I hope he has sent copies to Christy Moore and the like."
Alicia Karen Elkins examines The Wandering Irish in Europe: Their Influence from the Dark Ages to Modern Times with Matthew J. Culligan and Peter Cherici. The authors, Alicia says, "have done an exceptional job of creating a narrative of history. It flows along smoothly and is easy to understand."
Pamela Murray Winters gets spiritual with Jack Kornfield and The Art of Forgiveness, Lovingkindness & Peace. "Kornfield, who has written several other self-help books ..., combines training as a Buddhist monk and as a clinical psychologist," Pamela notes. "Many of the pages contain an individual thought or verse, and it's easy to succumb to the desire to use it for that quick-pick-me-up, fortune-cookie spiritual practice that a lot of us muster just enough time for."
Tom is refreshed in the green after reading a new anthology devoted to woodland lore. "Ellen Datlow and Terri Windling have paid true homage to the spirit of the Green Man in their anthology, The Green Man: Tales from the Mythic Forest," Tom says. "Not only do the short stories collected in this hefty volume evoke a true sense of mystery in the wild, but artist Charles Vess ... has provided cover art and incidental illustrations to bring the concept alive."
Chelsea Quinn Yarbro returns to her popular Saint-German series with Night Blooming, and Sarah lauds the rich tale. "Fans of history, fine characters and rich stories will find more than enough to satisfy their cravings in Night Blooming, and perhaps enough to foster an addiction to all the chronicles of Saint-Germain," she says.
Lynne Remick says the story is a little predictable, but still enjoys the charming fantasy of T.A. Barron's Tree Girl. "Although somewhat unevenly paced and unclearly targeted in age group, the simple tale proves a quick and enjoyable read," Lynne says. "Tree Girl captivates with its strong voice and mystical tone, much like a Celtic fable."
Jenny reports on Alan Dean Foster's new novel, The Mocking Program. "This thriller is very different from Foster's Spellsinger novels," she says. "However, it is nicely paced and exciting thriller with a maze of twists and turns, and the more one reads, the more it grips you, until it is impossible to put the book down."
Beth Derochea is back with her 50th Rambles review, revisiting the first book in a classic fantasy epic with Anne McCaffrey's Dragonflight, the first book in the highly acclaimed Dragonriders of Pern series. Even three decades later, Beth says, "new readers will find themselves eager to learn more about Pern and its magnificent dragons."
Jean Marchand explores a future Earth in Louise Marley's The Maquisarde. "Marley ratchets this hair-raising plot to one with breathtaking levels of suspense," Jean says. "She is inventive, sensitive to nuances and possibly prophetic in her view of mankind as desperate and even reckless in the pursuit of the old freedoms."
Jenny goes to interplanetary war with Rick Shelley and Spec Ops Squad: Deep Strike. "Shelley's exciting yet detailed descriptions of the fighting more than held my interest," Jenny says.
Tom gives the devil his due in Mike Carey's debut volume in his ongoing Lucifer series, Devil in the Gateway. "Neil Gaiman rarely chooses poorly when creating a character, and his take on Lucifer in his highly acclaimed Sandman series was, to say the least, intriguing," Tom says. "I'm glad to see one of Gaiman's characters in such capable hands."
The plot of Doug TenNapel's Creature Tech, as described by Michael Vance, begins thusly: "Reanimated by the burial shroud of Christ, a madman attempts a plan begun 150 years ago, ravaging Earth with gigantic eels from outer space." But, Michael promises, "this graphic novel is much more than plot."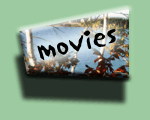 David Cox captures a moment in the Welsh struggle to reclaim its heritage in Dafydd Iwan yng Nghorwen (Dafydd Iwan in Corwen), a concert video commemorating 25 years of protests and songs. "This video recording stands as a landmark in Welsh song and the struggle for Welsh freedom, and presents some of the great songs of that fight in unforgettable context," David says.
So what if he's a killer and cannibal? Alicia Karen Elkins thinks Hannibal, as portrayed by Anthony Hopkins, is "cuddly." So is this film a horror or a love story, Alicia??
Tom revisits an old favorite set in northern Scotland. "Local Hero has buckets of charm," he says. "Local Hero is funny, but never in a gut-busting, knee-slapping kind of way. The film is too subtle for that, and the humor is dry, clever and refreshingly intelligent -- and, in the end, far more memorable."
Ta-ta!
1 February 2003
We join with the world today in mourning the deaths of seven brave astronauts aboard the shuttle Columbia, which exploded Saturday morning over Texas as it prepared to land in Florida. Dead in the explosion are commander Rick D. Husband, pilot William C. McCool, payload commander Michael P. Anderson and mission specialists David M. Brown, Kalpana Chawla and Laurel Clark, all from the U.S., and Israel's first astronaut, Ilan Ramon.
When a man wants to murder a tiger, it's called sport;
when the tiger wants to murder him it's called ferocity.
- George Bernard Shaw
This season belongs to Brigid, the Celtic goddess who in later times became revered as a Christian saint. Originally, her festival on Feb. 1 was known as Imbolc or Oimelc, two names that refer to the lactation of the ewes, the flow of milk that heralds the return of the life-giving forces of spring. Later, the Catholic Church replaced this festival with Candlemas Day on Feb. 2, which is dedicated to the Virgin Mary and features candlelight processions. The powerful figure of Brigid the Light-Bringer overlights both pagan and Christian celebrations. - from The Wheel of the Celtic Year.
On a lighter note, tomorrow is Groundhog Day! Who's ready for an early spring?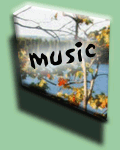 D
anu makes a fine impression on Alanna Berger, who gives high praise in her review of Think Before You Think. Like the great goddess whose name they take, Danu is destined for immortality, Alanna predicts!
Tom Knapp switches his attention to British Columbia for Playing with Fire, the debut recording from Ivonne Hernandez. "Canada has produced so many young and talented fiddlers, it's sometimes hard to imagine anyone will appear with something new to offer," Tom says. "But Canada is always full of surprises, and Ivonne Hernandez is a pleasant one indeed."
The latest from Irish singer Meav, Silver Sea, is "a musical treasure of an album," according to Nicky Rossiter. "Silver Sea conjures visions of beauty and tranquility, which the voice of Meav delivers."
Wil Owen decides it's time to Shave the Monkey and spin Good Luck, Mr. Gorsky from the U.K. band. Just what does that title mean, anyway??
From the roots of '80s hard rock comes Celtus, and Melissa Kowalewski says the band shows its mettle on What Goes Around.... "The members of Celtus really know how to write, produce and touch the very soul of the listener," Melissa says. "Every number is just brilliant."
Bill Jones makes her debut with Turn to Me, and Tom believes she has the chops to go far. "Jones is young, talented and armed with a recording contract and the potential for wide distribution," he says. "She's also a girl (Bill, I've learned, is short for Belinda), but that's not really the point -- this young Staffordshire soprano has a foot up on a productive career."
Jenny Ivor spends Two Nights Solo with singer-songwriter Terry Tufts. "There is enough diversity within the album to please most tastes: changing tempos, subject matter and interspersing instrumentals and vocals," Jenny says. "If folk is not your favourite style, do not dismiss this out of hand; the compositional skills of Terry Tufts encompass many genres and the intelligent lyrics have an appeal all their own."
Ron Bierman says Steve Holt has overstepped his gifts with The Dream, an album that tries to make a singer-songwriter of an accomplished jazz pianist. "Holt would have done a lot better to rein himself in and stop at writing, arranging and producing," Ron says.
Ellen Rawson believes folk-rock singer-songwriter Pina falls a little short of achieving her vocal potential on Quick Look. "While Quick Look is a good start, Pina really needs stronger material that will allow her voice to catch those listeners who otherwise may only give her music a quick glance," Ellen says.
Jenny goes In Deep with saxophonist Marion Meadows and says the jazz recording "is sure to please his fans and win many new admirers." The music, Jenny says, "is ideal for a classy background to a party or feet-up, eyes-closed relaxation, as this album stimulates the senses with its array of rhythms and strong energising percussion, superb keyboard sounds, brilliant guitar work and the caresses of the saxophones lifting the soul ever higher."
Ron enjoys a strong performance from young jazz trumpeter Greg Glassman on Onward & Upward. "Glassman is in good company and his smoky tone, compositional skill and way with a ballad make Onward & Upward worth a listen," Ron says.
Jenny gets into gear with Michael Jerome Browne's new album, Drive On. "The CD challenges any stasis in attitude to blues," she says. "Browne's vocals are adaptable and pleasant, his musicianship beyond question."
Nicky hears echoes of '60s protest folk music in Welcome Home, the new release from Sue Jeffers. "It will not sit well with some listeners, but neither did Bob Dylan, Joan Baez or Pete Seeger," he says. "It will not get the airplay that many of these tracks deserve because they have too sharp an edge."
C. Nathan Coyle says Wendy Conrad makes a good debut on Ghosts That Aren't Mine. Her music, he says, crosses the line between folk and country. "In a crowded music market, there's always room for a gal with a robust voice like Wendy Conrad's."
Chet Williamson says the music is good on The Rough Guide to the Music of the Appalachians, but notes that the scope of the project is severely limited. "I love a sad, tragic song or tune as much as the next guy, but when a CD is supposed to show the wide range of Appalachian music, but scores 15 out of 19 on the 'Music to Drive You to Hang Yore Pore Self From the Nearest Pine' scale, it's more than a little deficient in achieving its purpose. There's a lot of lively music that came out of those mountains, and it would have been nice to have heard some."
Jenny shares Shirley Cason's grief after listening to A Summer Dream. "Shirley has chosen to share her memories -- both happy and heartbreaking -- with us, using her skills as a composer and musician to build pictures in the mind," Jenny explains.
Wil lists Rumba Flamenco, a new Putumayo compilation, among the top albums of 2002. "Rumba Flamenco is a collection of 13 energetic, passionate and upbeat tracks that you won't tire of listening to any time soon," he says. "This style of music simply has a way of hooking your soul."
Paul de Bruijn seems a little unsettled by some of the music on Katutjatut: Throat Singing by Alacie Tullaugaq and Lucy Amarualik. "Katutjatut is a good CD and the music is wonderful at times," he says. "However, I can't help but wish all the songs were as good as their best."
Sarah Meador went to a fair and found herself in the Andes with Fusion Andina's Andean Symphony III: The Andes Fire. "Wherever in the world they come from, all the tunes have a natural, spontaneous sound without ever being rough, and the clear air of a mountain wind," she says.
Virginia MacIsaac has more to say about Celtic Colours! This week, she's Pickin' & Grinnin' with Alison Brown, Ian Carr, Eamonn Coyne, Brian Doyle and Fine Friday.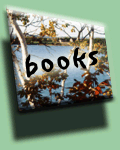 Nicky takes a grim look at a black day in Irish history with Eyewitness Bloody Sunday: The Truth by Don Mullan. "Mullan has done a great service to truth with this book," Nicky says. "This book is a historical document that needs to be read by anyone who believes in truth."
David Cox touts the life and work of Welsh poet R.S. Thomas, and urges readers to explore the man's life in Autobiographies, a collection of the man's essays translated into English. The writings "reveal a man detached from his own family and himself," David says. "But his passion for his country comes through most of all."
Mary Harvey takes an unusual trip on the London Underground with novelist Neil Gaiman and Neverwhere. "It has Sandman fingerprints all over it, with an equally colorful cast of characters and the same sort of dreaming landscape that was the fixture of the graphic series," she says.
K
ate Danemark spends a little time Living Dead in Dallas with Charlaine Harris -- and she's loving it. "My only regret ... is that, once I started reading, I just went straight through to the end," Kate says. "I had to know what was going to happen, but it was over too quickly."
Patrick Derksen explores The Hidden World, a fantasy adventure by Alison Baird. "The Hidden World is an engaging novel with few faults," Patrick says. "Young readers of fantasy who enjoy losing themselves in an alternate universe of mystery and magic will find it easy to do so with Maeve in Annwn."
Jean Marchand revisits Earthsea on The Other Wind, a recent novel by Ursula K. Le Guin about a royal matchmaking, a dragon envoy and a kitten on a restless sorcerer's pillow. "I have to say this book tickled my fancy," Jean says. "Maybe it was the kitten."
Devotees of Katherine Kurtz's fantasy work provide their own stories in Deryni Tales, a collection of short fiction written by fans and edited by Kurtz. "As with all collections of this sort," Laurie Thayer says, "it is interesting to see which incidents in the established history of a fictional world will pique the interest of other writers so much that they simply must tell that particular story.
DeborahAnne MacGillivray travels all the way from Scotland to join the ranks of Rambles, and she begins with a Scandinavian tale of adventure by Stuart W. Mirsky, The King of Vinland's Saga. "This is a very sweeping saga that brings to life a period that was thrilling but, alas, suffers from neglect in today's writing market," she says. "When a special gem like this comes along, it's like a beacon in the darkest night for enthusiasts of Scandinavian culture."
Ron experiences life as an automaton in Beyond Flesh, a new Ace anthology edited by Jack Dann and Gardner Dozios. "Many of the stories deal with the relatively straightforward use of robots as human proxies in hostile environments," Ron says. "Is it live or is it Memorex? If you're interested in that question, you'll enjoy Beyond Flesh."
Alicia Karen Elkins was surprised that The Machine by Loring Emery was classified as science fiction, but she enjoyed it nonetheless. "Either way, it kept me on the edge of my seat," she says. "I found the characters to be totally believable and the plot to be solid, with no deviations. The story progresses steadily without lulls."
Robert Zubrin's expertise on Mars makes him a likely candidate to write science fiction about a mission to the Red Planet. First Landing, says Wil, fits the bill. "Fortunately, not only does Zubrin have the technical background, his writing skills as a novelist are better than a lot of science fiction writers out there today," Wil says.
Donna Scanlon dips into the Battletech world for Endgame, the latest from series novelist Loren L. Coleman. "The battle scenes are described in meticulous detail, as are the strategy sessions," Donna says, "and those with a penchant for such will be in heaven."
Mark Allen says DC and Wildstorm use their characters well in the recent crossover Superman/Gen 13, which Allen says "has one of the most engaging storylines I have read in years."
Mary feels let down by the conclusion of Batman: Absolution, which fails to deliver the story it promised. "Somehow the true questions, those of sin and repentance, crime and justice, go unanswered," she complains.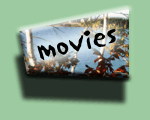 Tom reviews a classic fantasy film, Legend, in both its original U.K. cut and the abbreviated U.S. version. So how do they compare, and how does the movie hold up nearly three decades after its release? Read Tom's review to find out!
Alicia is swept away by the romance between English literary giant C.S. Lewis and American traveler Joy Gresham in Shadowlands. "The tragedy of this true-life love story is that once the man realizes what he has in the woman, there is no option in losing her," Alicia says. "They no longer have a choice."
So, how funny is Time Bandits? "I was flung across the couch arm dying laughing," Alicia reports. "It is hilarious!"
That's a wrap! Have a blessedly good Imbolc, Oimelc and/or Candlemas! (And keep your eye out for tomorrow's shadow-seeking whistlepig!)
25 January 2003
Everyone thinks of changing the world, but no one thinks of changing himself.
- Leo Tolstoy
If anything, it's getting colder in this neck of the woods! Well, let's build up a fire, pass around some lovely mulled cider and dance to the sounds of Matapat, Fairport Convention and Keller Williams while sharing a few stories from Charles de Lint, Chelsea Quinn Yarbro and Mercedes Lackey. Sounds like a good way to keep warm to me!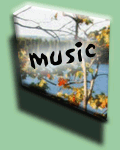 Jamie O'Brien does a phenomenal job summarizing the contents of The Acoustic Folk Box, an extraordinary collection from Topic Records that explores four decades of the British folk revival. If the roots and branches of British folk music are your thing, be sure to read Jamie's review!!
Tom Knapp strikes a blow for the workers with the Laggan on I am the Common Man. "Much of the music in the Celtic world -- and the broader folk world, for that matter -- derives from the sweat and toil of working people," he explains. "The band makes an effective point with this album, singing songs with weary resignation and the aches of back-breaking labor or, at times, unflagging optimism. This is a concept album that works very well."
Nicky Rossiter marks 35 years of British folk history with Fairport Convention and XXXV. "Has it really been 35 years since this magical group first hit the airwaves? This is vintage folk performed by a group that defined our love of folk music in a new era."
Wil Owen witnesses the growing pains of Toss the Feathers bandmates Dezi Donnelly and Mike McGoldrick on their first recording together, Champions of the North. Says Wil, "When I discovered how young the artists were when the album was created, I was truly impressed!"
John Cross explores the Celtic and French influences as well as the distinctly Quebecois sound of Matapat on Petit Fou. The musicians "are known across North America for their dynamic performances that combine French-Canadian music and dance with Celtic, jazz and world music influences," John says.
Tom takes a gander at Wild Flowers, a genre-bending girl-group from Belfast. The band's debut album, Total Vocal, shows a lot of promise, Tom says, blending Irish traditions with blues, swing and folk to great effect. Unfortunately, the band seems to have gone its separate ways....
Kate Danemark gets past the angst of her generation and shares a Laugh with Keller Williams. "This CD rocks," Kate says. "Listened to as a whole, it creates a cheerful, thoughtful mood. Or for a quick pick-up, just select any track, and smile."
Jenny Ivor enjoys the presentation on Bill Garrett's Seems to Me. "Nothing is invasive or obtrusive, and so at first play it can seem a little bland," she concedes. "But Garrett's years of experience in the business tell, and the choice of lyrics and tunes provides a pleasingly mature and mellow listening experience."
How much is enough? Just One Lifetime, according to singer Pete Muller, and Jenny seems to agree. "Muller's lyrics are original and emotional, beautifully constructed and truly poetic, and the music, naturally, complements them," she says. "Muller addresses emotive issues with an unusual depth of perspective. His complete lack of banality and repetition ensures an appreciative audience that he has already credited with intelligence and empathy. How refreshing!"
Jenny has an evening of romance planned with Russ Peterson and I Fall in Love Too Easily. "It speaks for itself, and should entice anyone with an ounce of romantic fibre in their being to find out for themselves how easy it is to fall in love with this album," she sighs.
Alicia Karen Elkins says Bela Fleck & the Flecktones deliver the goods on Flight of the Cosmic Hippo. "They possess great talent and come together into a cohesive unit where no one overpowers the rest," she says. "These guys are impressive!"
A bluesy tribute to pop fails to impress Lynne Remick. Tribute to Fleetwood Mac: The Blues Years, she says, "won't make a blues lover out of me."
Carool Kersten unearths an Artifact by Atlanta, Ga.-based band Dromedary. "Dromedary's two versatile musicians have merged their respective styles into a one-humped fusion that is not easy to classify," Carool says. "The undercurrent of the music betrays a pervasive Iberian and Latin-American inspiration, but is overlaid with sound bits from the Balkans, Greece, the Appalachians and even the Middle East."
Ron Bierman says the new agey sound of R. Carlos Nakai's Native American flute works very well on his new CD, Fourth World. "His melodies have the right touch of the exotic and the arranger, Billy Williams, keeps the settings interesting with a mix of strings, brass, woodwinds and Native American percussion," Ron says. "The results are beautiful and deeply soothing."
C. Nathan Coyle gets to the point: "With a good mixture of fun fast-paced songs and heartfelt ballads, They'll Never Know by Valerie DeLaCruz is a great and simple country music album."
Nicky writes a review on a new Canadian country band and makes a plea. "Little Rock's self-titled CD comes with little information but has a rich sound and some thoughtful lyrics," he says. "You are writing fine lyrics but unless they are included we miss a percentage of the output."
Virginia MacIsaac sums up a Tribute to Bill Lamey, the next in a series of reviews from Celtic Colours 2002. Virginia enjoyed performances by Doug Lamey, Mary Jane Lamond and the MacLellan Trio.
Speaking of Cape Breton, Tom provides a peek into the Celtic Music Interpretive Centre in Judique and describes some of the musical history to be found there.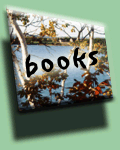 Tom sets to Tapping the Dream Tree, the fourth collection of tales by Charles de Lint defining a new North American mythology in the fictional setting of Newford. "The city, created from scratch by an author seeking to free himself from the confines of 'real' urban environments, has developed a life of its own through the course of several novels and countless short stories," Tom says. "Familiar faces return, deepening our kinship with Newford's magic-rich inhabitants and its free-spirited artistic community, and new characters add ever more diversity to a city we'd love to visit but can never find."
Jenny books a room in Hotel Transylvania, where she passes a pleasant and exciting time with Chelsea Quinn Yarbro and le Compte de Saint-Germain. The novel, recently reissued, "is not for the faint of heart, but the terrors it holds are judiciously meted out, and are never prolonged," Jenny says. "Yarbro walks the creative tightrope of providing written descriptive detail and handing over to the readers' imagination without faltering."
Donna Scanlon follows through with Curt Benjamin and the second book of his Seven Brothers series, The Prince of Dreams. "There is plenty of drama, tension and anguish but Benjamin leavens his tale with a healthy dose of humor, largely through the characterizations," she says. "The Prince of Dreams is of necessity a bit more static than The Prince of Shadows, but it delves more deeply into development of both characters and plot and leaves readers waiting impatiently for the next book."
Sarah Meador slips back in time with Outlaw Sword, a Scottish romance by J. Ardian Lee. "Outlaw Sword shows a respect for its times that redeems its sometimes weak characters," Sarah says. "It's historical romance that embraces its historical side, and that sets it above much of its competition."
Laurie Thayer pays her first visit to the Allfair in Jude Fisher's new novel, Sorcery Rising. The book, which begins Fisher's Fool's War series, "is intense and a definite page-turner," Laurie says. "I hope the sequel appears soon!
Mercedes Lackey flashes back to Valdemar's past in Take a Thief, prequel to 1987's Arrows of the Queen. Laurie says Thief is a good addition to the fantasy realm's history. "This novel, in spots, has a very Dickensian atmosphere," she says, and it makes the court city of Haven "a place you definitely don't want to visit without several friends and a good, stout walking stick."
Deborah Chester dices with political intrigue in her latest novel set in the fantasy realm of Mandria. "The Queen's Gambit is a pleasant pastiche for readers of romantic fantasy," says Jean Marchand in her review. "With the components of a mythical kingdom, creatures of magic, a determined heroine, a hero beyond reproach and a cardinal with his own agenda, the stage is well set."
Valerie Frankel takes a new look at Robert Asprin's ongoing fantasy series in an Ace reprint of M.Y.T.H. Inc. in Action and Sweet Myth-tery of Life. "Asprin's world is complex and well thought out, with plenty of characters who flit from book to book, usually reappearing at the worst possible moment," Valerie says. "It's a light, silly joy from start to finish."
Wil straps on a battle suit for Blaine Lee Pardoe's Battletech: Operation Audacity, the 55th book in the long-lived Battletech series. "The plot is light, but the action is frequent and explosive," Wil says, noting that this is as good a point in the series to come aboard as any!
Nicky is Chasing the Dime with thriller writer Michael Connelly. Of the audio version of the novel, Nicky says, "it is like listening to a very good example of the old radio detective serials. In fact, so good was the story that instead of listening over a long period as intended, I ended up doing a 10-hour 30-minute marathon listen."
Ping pong? That's the subject of Jerome Charyn's book Sizzling Chops & Devilish Spins: Ping Pong & the Art of Staying Alive. Donna says Charyn "makes a relatively overlooked sport seem vital and vibrant, and Sizzling Chops & Devilish Spins is a remarkable and thoughtful tribute."
Steve Miksis can choose a path as a poet or as a greeting-card scribe, says Sarah after reading Points of View from Inside-Out: A Collection of Poems & Random Thoughts. "The few gems in this collection won't make it worthwhile for an intense poetry fan, but they do suggest that Miksis has a fine poet in him somewhere, waiting just underneath the generalities and preaching," she says.
Neil Gaiman left a big gap in comics when he ended his acclaimed The Sandman series. Now Mary Harvey takes a look at a new incarnation of Gaiman's world in Sandman Presents: The Furies, written by Mike Carey and brought to visual life by John Bolton. Read her review to learn how well Carey succeeded at the task.
How well did Ted Rall update George Orwell's 1984 in the new graphic novel 2024? "This graphic novel is a bummer, man, a downer, depressing, and highly recommended for adults," says Michael Vance.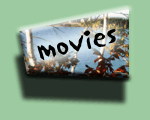 Joyce MacPhee makes her welcome entry into the Rambles fold with a detailed and insightful look at the art film Naqoyqatsi by former monk Godfrey Reggio. The movie, she says, "is mystifying, inspiring and overwhelming in turns." Learn a lot more about it, as well as its predecessors in the trilogy, in her review!
Tom says the fourth (and final?) movie in the Alien franchise, Alien Resurrection, fails to reignite the spark doused by No. 3. Read on to see what went wrong.
So long, and keep warm!
18 January 2003
Begin at the beginning ... then go on till you come to the end: then stop.
- Lewis Carroll
Brr! I, for one, have had enough of winter cold for the moment and look eagerly forward to spring! In the meantime, let's keep warm with a mug of hot tea and today's edition of Rambles!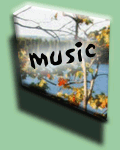 Nicky Rossiter encourages readers to get a taste of Eamon Friel on The Waltz of the Years. "Friel has a lovely and simple delivery, which hides a wealth of production on his work," Nicky says. "As with all the best offerings, the more basic it sounds the more has been put in." Kudos to Nicky for review #150!
Andy Cooney puts a fresh face to old songs on Galway Shawl, Nicky says, and "gives a fantastic new life to some of the songs of Ireland that have suffered greatly by over-sentimental renditions."
The Whisky Priests exhort their listeners to Think Positive! -- and Jennifer Hanson echoes the band's urging. "The positive songs manage to be sincere without being saccharine, no mean feat," she says of the Irish folk-rock band. "Even the songs that depict a less happy reality remain cognizant of positive possibilities."
David Cox finds some great new music from the Welsh tradition on Profiad (Experience) by Carreg Lafar. "Carreg Lafar has the talent, the energy and the dedication to emerge from the Welsh music scene into the world and Celtic music marketplace," he says. "Their name, which means 'echo stone,' reflects their dynamic sound."
Alicia Karen Elkins is Waiting For Herb with the Pogues. "The variety found in this compilation is astounding," she says. "All the musicians exercise a high level of artistry with their performance and are quite accomplished at their craft."
The name of the band, Josh Lederman y Los Diablos, is misleading, and the name of the album, It's a Long & Lonely Time Until the Train Will Bring You Home, is long and unwieldy, but Nicky says this "Irish-Jewish Folk Punk" is worth a spin. Read his review to learn what about this band is memorable!
Janice Snapp wants to share the soothing sounds of The Harp's Massage, a solo recording by Louis Lynch designed to encourage relaxation. "The Harp's Massage is an hour of beautifully composed, carefully crafted music," Janice says. "It's music that gives the brain something to work with while it washes away tension and stress."
Jennifer offers an introduction to Swedish folk music with Ranarim's Till Ljusan Dag. "Ranarim may come across as a kinder, gentler Hedningarna at first glance, but there are plenty of dark undercurrents here," she says. "These musicians can be cheery one moment and intense the next, depending on what each song requires. The result is a fine package of Swedish traditional music."
John Cross proclaims Oliver Mtukudzi a voice for our times that must be heard, and he offers the recent Putumayo release Vhunze Moto as the perfect conveyance. "Tuku is not merely a fine musician and superstar in Zimbabwe; he speaks directly to the heart of African issues by calling for a reverential attitude, a respect of persons, calling on the deepest moral character and on innate dignity to emerge," John says.
Donna Scanlon shares a Common Dream with Nova Scotian singer Rita MacNeil, who "lends her powerhouse voice to gospel music ... and when she sings, you believe!"
Kate Danemark shares her lifelong love affair with Christine Lavin in her review of Live at the Cactus Cafe. "It's got happy, it's got sad, it's got inflatable dresses," Kate says. "In short, it's got the stuff I've always relied on Christine to provide. She never fails."
Tim Truman joins the cast with an extremely detailed and insightful look at Benefit, an early release from Brit folk-rockers Jethro Tull newly re-issued with digital enhancement and bonus tracks. "There was a charm, power and honesty at work in the early Tull chemistry that would never be recaptured," Tim says. "Benefit was a culmination of talents and influences that most fans agree is one the group's most masterful and engaging releases."
Joy McKay says Wyckham Porteous is a folk singer disguised as a rock star. "Tremendously satisfying and self-assured, SexandDrinking is a breath of fresh air wrapped up in a rather unassuming package," she says.
Lisa Comento blows a horn for Bluestring and Overthinking. "The dynamics of their musical influences leave Bluestring with a sound all their own," Lisa says. "Their music may remind you of the Dave Matthews Band, though blended with funk and Latin undertones."
Chet Williamson jumps back 50 years for some fine, old-time bluegrass with the Lilly Brothers & Don Stover On the Radio 1952-1953. "This CD is guaranteed to float the boat of any fan of traditional bluegrass," Chet enthuses. "All in all, it's a dandy package in Rounder's new Early Days of Bluegrass series, and if this is any indication of the quality, I hope we'll be seeing a lot more of these!"
Jenny Ivor goes on a global blues trek on the Desert Road with Justin Adams. "The use of traditional African and Middle Eastern instruments makes this a blues album with a difference, and they add to the prevailing atmosphere of imagined harsh sun, whipping winds and the eerily demanding beauty of the desert," Jenny describes.
Jenny unearths gold in An American Garden, "a richly rewarding display of vibrant and colourful jazz compositions by the extraordinarily talented Dave Tofani." Jenny says the CD "will surely prove to be one of the definitive albums of the first decade of the second millennium." Hoopla for Jenny's 50th review!
Virginia MacIsaac shines her spotlight on Close to the Floor, another featured performance at the Celtic Colours festival in Cape Breton. This one featured music by Andrea Beaton, Betty Lou Beaton, Cucanandy and more.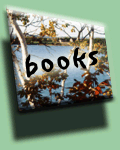 Wayne Morrison gets a music lesson from Steafan Hannigan and David Ledsam using The Low Whistle Book from Mel Bay. While Wayne details some problems with the book/CD set, he recommends the package for anyone looking to learn more about the popular instrument.
Audrey Clark shares the company of Charles de Lint's Waifs & Strays, a short story collection focusing on young adult characters in various settings. "At the center of almost every de Lint story is the 'outsider,' the character relegated to the edges," Audrey explains. "Nowhere is that theme more fitting and appropriate than in a collection of short stories for young adults -- an age period where 'fitting in' or having somewhere to belong, someone to understand, is of the utmost importance. De Lint treats these characters -- and his audience -- with care, compassion, good humor and the reassurance that there is a place for everyone."
Tom Knapp discovers an exciting new talent in Holly Black, whose first novel Tithe is "a bold foray into the growing field of urban fantasy." Adds Tom: "Black has a highly detailed touch when it comes to description, particularly when describing the differences in human and faery senses. Her dialogue sounds real, and the actions and reactions of her characters ring true. I eagerly await her next book."
Bruce Balfour combines two books in one in the science fiction drama The Forge of Mars -- but, unfortunately, reviewer Sarah Meador says they don't mesh well. "The two plots tangle and devalue each other every time they touch," she says.
Jenny travels the Seven Circles and comes to rest at the Circle at Center, the first book in the series by Douglas Niles. "Familiar themes are given new perspective and, although the tale itself is fairly predictable, it is an enjoyable piece of escapism that retained my interest throughout the book," Jenny says.
Ron Bierman delves into issues of immortality in Growing Young by Dean Warren. "The plot, though overly ambitious in trying to solve all the world's problems, is filled with action and does hold a reader's interest," Ron says. "As is often the case in the genre, however, characters are too one-dimensional and the writing style lacks polish."
Conor O'Connor perches between two factions of the starship Argonos in Richard Paul Russo's science fiction novel Ship of Fools. "Russo has contrived an experiment, one in which Argonos and her occupants are as a test tube filled with reactive elements," Conor says. "I do not wish to overstate this novel's emphasis on ideas, especially since they are so successfully woven into a narrative that steadily builds to a page-turning confrontation at its end."
Lynne Remick trades a Stone Kiss with writer Faye Kellerman and says the new audiobook is a mixed bag. However, she would like to see one of the characters in this New York City mystery take charge on a future case.
Sarah loves narrative poetry. The Bower of Nil: A Narrative Poem begins promisingly, she says, but poet Frederick Glaysher wrecks the mood when he launches a parade of dead philosophers through his rambing thoughts on death and grief.
Sarah explores her unconscious side with Jill Morris and The Dream Workbook. It is, Sarah says, "a handy travelguide for anyone who's gotten lost in the landscape of their mind."
Mary Harvey watches as one teammate does it alone in JLA: League of One, featuring the iconic heroine Wonder Woman. "This is some of the most superb artwork DC has ever published," Mary says. "It's easy to forgive the lightweight story and let the eyes feast on the rich colors and full-blooded action sequences that leap off the page."
Fairy tales are not just for children in Fairy Tales of the Brothers Grimm, a recent adaptation of the classic stories by Doug Wheeler and artist David Wenzel. "These adaptations remain true to the originals," says Michael Vance. "Each is a morality play for adults and children."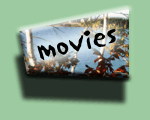 Tom is back for a third and final look at The Prophecy series. No. 3, The Ascent, switches Christopher Walken's fallen angel Gabriel back to the side of the light and squanders the story's potential. "The plot is muddy, the punch is softened," Tom says.
Alicia passes some time in The Field, a film set in 1930s Ireland starring the late Richard Harris. "If you love the Irish culture or landscape, this is a must-see movie," Alicia says. Read her review for a look at the many subplots that captured her attention.
On that note, we bid you a fond farewell 'til next week. Tootles!
11 January 2003
There's so much comedy on television. Does that cause comedy in the streets?
- Dick Cavett
Lots of snow, ice and freezing rain in recent weeks has made traveling a pain -- but at the same time, it's gratifying to see our groundwater supplies replenishing after years of drought. But, whether it's cold and wet outside or warm and sunny, you'll be tempted to spend some time inside reading another big day's worth of Rambles reviews!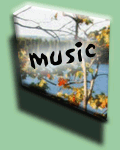 Tom Knapp is energized by the frantic musicianship of Ballycotton, an Austrian band blending Irish musical roots with a global perspective on Fairytale. "I swear, you will find yourself at times thinking the group comes from some Russian hinterland, Spanish moor or roving gypsy caravan, so cunningly do they blend world influences in their sound," Tom says. "Ballycotton is an exciting, addictive new talent boasting tight musicianship and a raft of original musical ideas."
Chet Williamson finds what was lost and enjoys The Liberty Tapes, a flashback to a 1978 concert by Irish singer/guitarist Paul Brady. "It's a grand evening of traditional Celtic folk music in which Brady is joined by some top-flight guests like Andy Irvine, Donal Lunny, Liam O'Flynn, Matt Molloy, Paddy Glackin and Noel Hill," Chet notes. And how about some hoopla for the man's 150th review?!
Nicky Rossiter gives new consideration to British social history as presented by Mad Dogs & Englishmen on Going Down with Alice. "The saying goes that mad dogs and Englishmen go out in the midday sun," he says. "Let's hope that this group goes out in many such suns, and stages and clubs, and gets the airplay to bring this great set of songs to the world."
Ellen Rawson seems impressed by the sibling collaboration of Jennifer and Hazel Wrigley, two Orkney musicians, on Skyran. "None of the music is traditional, but it all has the feel of older times," Ellen says.
Bill Knapp unearths his very first CD, an overlooked prize called Celtic Roads by the Revels. "The music in this recording is different from anything I've ever experienced," Bill says. "It's more than a performance; it's merriment and a gigantic party."
Sarah Meador joins the dance with Les Yeux Noirs and Balamouk. "There's so much energy crackling along the tracks of Balamouk that it's hard to believe there's no electric instruments involved," she says. "But all the power here comes from the musicians and singers, violins, guitar, accordion and all the other players coming together to roam the wilds of music."
Carool Kersten dips a toe into world music and jazz as served up by Natraj on The Goat Also Gallops. "Natraj's unique mix of refined jazz and subtle adaptations of ethnic music will appeal to both jazz buffs and admirers of world music," he asserts.
Nicky was thrilled to receive Looking for the Moon. "It is years since I heard a new Tom Paxton album and I am delighted that he has lost none of his magic," Nicky says. "He is the true gentleman of folk music and, using excellent lyrics married to a gentle delivery, he is irresistible."
Ellen is left wanting more after hearing Jenny Brennan's Avalon. "Brennan is a singer-songwriter who apparently can work her magic as a crossover artist," Ellen says. "It's too bad that it is simply a sampler; where's the rest of the music?"
Nicky admires Jenn Lindsay's guts, which she exposes to the world on Gotta Lotta. "Jenn Lindsay is a scary singer," he says. "She brings a new raw edge to folk that Dylan and Baez brought to the scene in the 1960s. She looks sacred cows in the eye and does not blink."
Lis Harvey made her shot for the record books with a two-month, 50-state tour. A sample of her U.S.-trotting sound can be found on Topography, which Nicky says demonstrates strong convictions in the lyrics but a certain sameness in the sound.
Sarah missed the holiday season with her review of The Gift of the Magi & Other Seasonal Stories by Darryl Purpose. "This is an album that surpasses its holiday intent," she insists. "I can't think of a time of year when this well-balanced collection wouldn't be appropriate." And congrats, Sarah, on review #50!
Joy McKay says The Angels are Singing: A Women's Bluegrass Gospel Collection is "a mostly satisfying and at times inspiring compilation album that responds to the recent bluegrass revival." This new collection from Rounder offers plenty of variety, she says, but some tracks are more successful than others.
Jenny Ivor takes a ride with Stockcar Named Desire and Low to the Ground. Jenny exclaims, "Anybody who doesn't find their feet tapping or their fingers drumming to this infectiously fast beat has had their sense of rhythm surgically removed!"
Jenny is cheered by the latest sample of clarinet jazz from Russ Peterson, When You're Smiling. It is, she says, "a great album, mellow yet tasteful, mature enough for the most discerning palate, and a must-have for fans of this genre."
Wil Owen likes jazz, but says the self-titled release from the international band J.E.R.M. is a little too improvisational for his tastes. "I cannot follow any of the melodies as they meander, jump, stop cold and then dash off in directions unknown," he admits.
Virginia MacIsaac provides another peek at Celtic Colours, this time focusing her attentions on My Cape Breton Home, a show featuring Tove de Fries, Frankie Gavin, Jerry Holland and Daniel Lapp.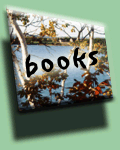 Ron Bierman was thoroughly creeped out by the characters in Colonel Rutherford's Colt, a new novel by Lucius Shepard, soon to be released by Subterranean Press. "Most of the book has the feel of a horror novel, though Shepard doesn't need elements of fantasy to achieve his effects," Ron says in his ringing endorsement. "Instead they come from the disturbing craziness of his characters and an amoral narrative tone."
Terry Pratchett takes a darker tone with Night Watch, his latest Discworld novel, and Donna Scanlon says the mood fits the story well. "Night Watch is engrossing, suspenseful and yes, fun, and the somewhat serious overtone demonstrates Terry Pratchett's talent for finding something new in something old," she explains.
Audrey Clark returns to Rambles with a review of Charles de Lint's The Dreaming Place, a young-adult novel set in Newford and recently reprinted by Firebird Press. "The Dreaming Place is an excellent gateway for younger readers to enter de Lint's world, but readers of all ages will find themselves enjoying this story," Audrey promises.
April Chase goes along for the ride as horror writer Poppy Z. Brite takes a few roads less traveled in her new short story collection The Devil You Know. "It shows her to be a writer with some range and depth," April says, "and will no doubt help her gain more widespread fame and acceptance -- and don't worry, there's still plenty of action here!"
Sarah wouldn't want to live there, but she's delighted to read S.L. Viehl's Eternity Row. "Eternity Row is a horrible place," Sarah insists, "...where Viehl creates one of the most awful scenes in science fiction without going over the top."
Carie Morrison continues her explorations of The Glasswrights' Saga in Mindy Klasky's third book in the series, The Glasswrights' Journeyman. "She has the ability to write honestly about her characters, showing their flaws and weaknesses in the same full light as their positive characteristics," Carie says. "Klasky's characters are neither completely good nor utterly evil; they are convincing people enmeshed in an enthralling storyline."
Alicia Karen Elkins joins the Rambles clan by scrutinizing The Burning of Bridget Cleary, an uncomfortable episode from turn-of-the-century Ireland as told by writer Angela Bourke. "How does the legal system separate centuries of beliefs and traditions from the 'standard norm' for society?" Alicia asks. "Anyone with an interest in Irish history or folklore should definitely read this book."
Donna joins Rabbi Balfour Brickner in Finding God in the Garden: Backyard Reflections on Life, Love & Compost. "From the fall from the Garden of Eden to learning to let go, Brickner finds an aspect of gardening to illustrate his points," Donna says. "His examples from Judaism are illustrative, not proselytizing, and readers of any faith will be able to relate to them."
Mary Harvey looks at the Batman as vampire in Bloodstorm, an Elseworlds title from DC Comics. "This stunning tale is the ultimate test of the Batman's vow never to take a life," Mary says. "The inner struggle quickly becomes an outer one as Batman has to grapple with whether or not he is inflicting evil upon his city simply by existing."
Michael Vance says Dave McKean's Cages is "insightful. Original. Engrossing. Beautiful. Groundbreaking." Michael also calls the book "theologically silly. Slow. Uneven. Unresolved. Disappointing." Read his review for an explanation of the contradiction!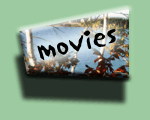 Tom finally had time to see The Lord of the Rings: The Two Towers, and he's not disappointed with the middle rung of this much-anticipated trilogy. "While Fellowship had a more dramatic scope -- the band of companions, their dreadful quest, death and betrayal -- Towers sends our heroes their separate ways and, consequently, the action keeps bouncing among them, from city to city, forest to fortress, skirmish to war," Tom says. "Director Peter Jackson continues a bold new look at Tolkien's world and produces another winner."
Miles O'Dometer says director Penny Marshall may be losing her touch. His evidence is Riding in Cars with Boys, which Miles says "isn't a bad film, but it's a long way from a good one. It has all the elements of a good film: serious conflict, some interesting characters, a capable cast, lots of hope and occasional moments of genuine warmth and humor. So what's missing? Focus, mostly."
Tom says the Victorian feel of The Great Train Robbery won't appeal "to modern audiences who like their action coupled with big-budget special effects, explosions or high body counts. But those who enjoy a touch of elegance in their movies will surely enjoy this flash to the past."
That will do it for today. Until next time, be well and drive safely!
4 January 2003
I do not exist to impress the world.
I exist to live my life in a way that will make me happy.
- Richard Bach
Welcome to the new year! My fingers are still raw after the New Year's Eve bash where my band, Fire in the Glen, raised the roof for local revelers. Now with a weekend to relax, let's all spare a thought for a peaceful and hopeful 2003. Thanks, by the way, to the many folks who visited Rambles over the holidays -- we appreciate the loyalty of our readers, which is why we try our best to keep the presses rolling for you. Cheers!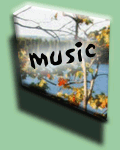 Tom Knapp has high praise for Duncan Chisholm, a fiddler best known for his work with Wolfstone and Blazin' Fiddles. His solo album, The Door of Saints, "is a keeper for anyone who enjoys the calming, mystical sounds of a Gaelic fiddle," Tom says.
Rachel Jagt switches languages to enjoy Le vent boh¸me, an all-French recording by Prince Edward Island singer-songwriter Lennie Gallant. "As always, Gallant shows that he has a real gift with both lyrics and music -- and he pours all of his passion into every song," she says. "In any language, Gallant is certainly one of Canada's songwriting treasures -- and Le vent boh¸me is a triumph."
Nicky Rossiter predicts future classics from among the tracks on Eric Bogle's latest CD, The Colour of Dreams. "It is no secret that I enjoy the music of Eric Bogle, but I do not blindly follow, and this CD is a 'must have' addition to my collection," Nicky says.
Nicky says The Beauty of the Earth by Lydia McCauley reminds him of "a musical version of a book called Anam Cara, a collection of Celtic wisdom that was a bestseller in Ireland a few years ago." It is, Nicky says, "a very spiritual album."
Wil Owen has kind words indeed for The Road from Erin: Ireland's Musical Legacy, a well-made compilation disc from Dorian. "You can cover a lot of ground over 26 tracks and 11 albums, and Dorian has done a good job of presenting a cohesive representation of Irish music," he says.
Jennifer Hanson lauds the songwriting abilities of Canada's Grit Laskin in her review of Earthly Concerns. "Laskin's pieces are long and free-flowing, sometimes rambling," she says. "They often summon images of characters moving about a stage, and Laskin's writing has a dramatic turn that would do well in the theater."
Jennifer explores the contemporary Native American scene as presented by the Canyon label on its new compilation, Voices Across the Canyon. "In all likelihood, something you hear on this disc will capture your attention enough to send you record-hunting," Jennifer predicts.
Carool Kersten provides a history lesson along with his review of La Nef's Music for Joan the Mad: Spain 1479-1555. "La Nef has quarried the musical legacy of what was than considered the civilized world," he says. "Their excavations have resulted in an album that is a musical testimony of a time in which Europe wrested itself free from the Middle Ages and entered a new amd exciting era."
Sarah Meador shares an altered state of consciousness with Mark Atkins and Didgeridoo Dreamtime. "The sounds of Digeridoo Dreamtime are elemental voices, pouring out of the ether and straight into the human brain," Sarah exclaims.
A drink order provided the jazz quartet with a name for their band and first album. Jenny Ivor says Sakesho is an incredible success, blending French Caribbean sounds for an entertaining package. "Sak¸sho should appeal to those who enjoy jazz, beguine, steel pan or a variety of complementary sounds and rhythms," she says. "It brings striking colour and exuberant warmth to the listener."
Joy McKay finds a winner in folksinger Erica Smith. Erica, Joy says, "has a pure and lovely voice that is showcased beautifully on her self-titled debut CD."
Tom Pacheco impressed reviewer C. Nathan Coyle with the blunt honesty in his music on There Was a Time. "His songs offer glimpses of hope while also criticizing America for its downward spiral," Nathan notes.
Nicky says Another Thousand Miles would certainly earn fans for Brigitte DeMeyer -- if only more people would hear it. "Brigette DeMeyer has sung in groups ranging from blues and soul to country and rock," he notes. "This has helped her develop her unique style that has traces of many genres."
Wil had his interest in country music rekindled by Blake Shelton's self-titled CD. "The hook is Blake's voice," Wil says. "This man has an awesome voice!"
Jenny has lunch plans with Papa John Kolstad and Wildman Mike Turk, two bluesy musicians who assure her their Beans Taste Fine. "This is classic blues, an excellent blend of vocals, strings and harmonica, that should delight connoisseurs of the genre and encourage new fans to appreciate the full-flavour treatment that Kolstad and Turk give to the album," Jenny says.
Virginia MacIsaac continues our look at Celtic Colours 2002 with a review of Only A Woman's Heart, featuring Mary Jane Lamond, Eleanor McEvoy, Raylene Rankin and Shine.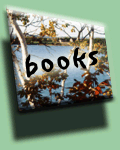 Julie Bowerman supplies a dose of Harry Potter in David Colbert's well-researched tome, The Magical Worlds of Harry Potter: A Treasury of Myths, Legends & Fascinating Facts. "Colbert's work is at its best when delving into the historic basis behind characters, creatures and magical lore," Julie says. "And best of all, it might inspire young readers to learn Latin, research a wizard or witch from historical times, or pen their own epic hero to send on a magical quest."
Donna Scanlon pays her respects to The King, the new Ace fantasy novel from David Feintuch. "The characters are anything but cardboard; they are complex and compelling, and they become real to the reader," Donna says. "That the protagonist, also the narrator of the first-person point of view, is difficult, moody and arrogant is unusual and intriguing."
Sarah says Glen Cook's Angry Lead Skies "seems made for a summer action film. It's got a competent, though not brilliant private eye, a great cast of supporting characters, an alien invasion and sex. Lots of sex. Also elves." Check out her review for more on this mysterious fantasy!
Wil explores the future of the world in Don Sakers' sci-fi novel Dance for the Ivory Madonna. "I could have read 450 pages just about how this particular world was formed and I would have thought it time well spent," Wil says.
Gregg Thurlbeck tags along on the heels of a science-fiction mystery case in Paul Levinson's The Consciousness Plague. The book "is a quick, enjoyable read that includes some intriguing speculation on the physical properties of human memory," Gregg says. "It's a clever amalgam of science fiction and police procedural, a marriage of two genres in which the plot tends to take precedence over characterization. This is the kind of fiction where the author's prowess with the details of the plot, what is revealed to the reader and how is it disclosed, is key to the success of the story."
Donna says No Less Than Greatness: The Seven Spiritual Principles That Make Real Love Possible by Mary Manin Morrissey "had a transformational impact. ... If you're looking for a new perspective on life and you're comfortable with the concept of a loving higher power, No Less Than Greatness will help you live and love up to your potential."
Michael Vance says the Ron Marz collection Mystic: Rite of Passage "sends mixed messages. ... It is written for a young audience and drawn for more sophisticated readers."
How does Mark Allen feel about old EC stories from the 1950s? Well, based on his reaction to this Russ Cochran reprint of the Impact books ... pretty good!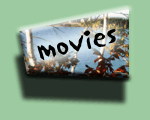 Janine Kauffman delves into dentistry in the movie Novocaine, which puts Steve Martin behind the chair in a role very different from his stint as a DDS in Little Shop of Horrors. "Wit and a literate intelligence always have been hallmarks of Martin's comedic style, and Novocaine's no different," Janine says.
Tom says Alien3 is a weak sequel to Alien and Aliens. "The big climax is an endless series of bald men screaming as they run down dark hallways, which gets old pretty fast," he notes. Do you want to know more? Read Tom's review!
We don't wish to end the first edition of the new year on a sad note, but Tom wishes to share some thoughts about a friend's passing. In Michael Kaire: Snapshots, Tom remembers a talented young man with a gentle spirit -- brutally killed by a man whose only motive was to see someone die.