19 April 2003
Patriotism is the conviction that your country is better
than all the others because you were born in it.
- George Bernard Shaw
One thing leads to another. Last week, it was the leaking pipes and the sodden ceiling tiles. This week, a frozen computer plagued my house! At least it all came back together in time for today's edition, eh? Enjoy!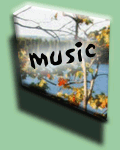 Nicky Rossiter recommends Sae Will We Yet, a posthumous release from Scotsman Tony Cuffe, quite highly. "This CD is a once off chance to experience a musician whose early death robbed us of great promise," he says.
Sheena Wellington's Hamely Fare is "a musical experience rather than a CD," Nicky says. "The voice of Sheena Wellington is not heard, it is absorbed. She brings old music to life in a way that few others can."
Chet Williamson is Standing Alone with Iron Horse veteran Stevie Lawrence. "Lawrence is quite the multi-instrumentalist and makes no bones about it on this CD, an amalgamation of nearly everything that he plays well and some things that he plays less than well," Chet notes.
Donna Scanlon shares a Midnight Howl with Robin Bullock, a multi-talented instrumentalist whose music is "food for the soul and the heart."
Wil Owen urges Irish music fans to check out Columbus Eclipse by Toss the Feathers. "This CD has a lot of energy that makes me wish I had a chance to see the band live," Wil says. "Give it a listen. You'll be proud of your Irish heritage (even if you don't have any) as you sing along and perhaps dance a jig or two."
John Cross has high praise for Night Visiting Songs, a release by British folksinger Charlotte Greig. "All the reedle-deedles of some of today's jazz and rock guitarists, all the blue notes and scales at the speed of light antics of the technically adroit musicians and, yes, even the rapid ring of the bluegrass banjoes can't compare to what this woman has done with three instruments, an eclectic mix at that, and her own haunting, poetic and autumnal voice," John proclaims.
Jenny Ivor says Red Room, from the U.K.'s West Country folk-rockers The Mighty Rooster, is "easy to listen to and also encourages tapping feet to get up and dance. ... This is a stompingly good album, with a confident diversity of sound that should appeal to a wide audience."
Alicia Karen Elkins gets into a Native American groove with Round Dance the Night Away by Northern Cree's Randy Wood. "This CD is the next best thing to being at a pow-wow in person," Alicia says. "You can start it playing, close your eyes and be taken to your most treasured Sacred Circle."
The Canyon Records release Hopi Butterfly is a historical landmark, says Alicia. "This recording has value as a collector's item because it is a historic recording. But if you want to hear the actual singing clearly, this is not a good choice."
Carool Kersten had his interest in Mali sparked by two novels; now, Salif Keita has brought it home with his recording Moffou. It is, Carool says, "an heirloom of African music."
April Chase explores a style of African folk-pop that has its roots in "the spirited dance of Bantu fighters" from Cameroon. On Bikutsi Pop, So' Forest "sings lead vocals on all songs and is also the main guitarist, songwriter and programmer," April says. "His amazing, soulful voice mixes beautifully with the chorus and instrumentation."
William Kates is a newly converted devotee of Juliana Hatfield, his opinion swayed by Gold Stars 1992-2002: The Juliana Hatfield Collection. It is, he says, "compelling listening from start to finish."
Janice Snapp recommends Rock Me, Shake Me: Field Recordings Vol. 15, Mississippi 1941-1942 for a taste of "real people singing songs in American farmhouses, on front porches, in prisons and schoolrooms."
Nicky pays a visit to Shangri-La West with Jesse DeNatale. "His mix of story-songs and rhythm-and-blues manages to grab your attention from track one," Nicky says.
Gianmarc Manzione recalls his first exposure to Townes Van Zandt. Read his review and share an Abnormal experience!
Sarah Meador agrees that Bill Mize's new CD is a Joyful Noise that makes great use of his guitar skills. "There's a lot of easygoing, audial opium on the album," she states.
Paul de Bruijn discovers a World of Evil and says it is good. "There is a funky edge to the folk-rockin' jazz that Life Trip has produced that is a delight to listen to," he says.
Ken Fasimpaur says there's "a fine line between music and noise, between improvisation and chaos, between the avant-garde edge and the annoyingly outre." Read his review to see where Carlos Zingaro's Cage of Sand falls on that line!
Tom Schulte settles down to enjoy The Duo Live: At Home & On the Range featuring Mike Marshall and Darol Anger. "This album is a testament of the quality of their live performance in delivering the goods in folk and bluegrass with a touch of jazz," he says.
Jenny offers a Chin Up to country singer-songwriter Susan Gibson. "Her vocals are slightly rough around the edges, a little husky and occasionally strained, but ideally suited to her self-deprecating, life on the edge, reality-based lyrics," Jenny confides.
Nicky offers his thoughts on Secretary, a movie soundtrack by Angelo Badalamenti. "This CD is a very nice collection of vocal and instrumental music," he says -- although instrumental tracks suffer without the film's visual element.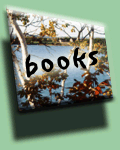 When Neil Griffin wrote the Complete Bluegrass Banjo Method, he wasn't kidding! Dana Fletcher gives two thumbs up to this how-to book, which she says can get interested players pickin' like a pro.
Tom Knapp shares a laugh with Irish novelist Roddy Doyle in Paddy Clarke Ha Ha Ha. This delightful book, Tom says, "reads like a whirlwind of youthful pep that may leave the unwary reeling dizzily in its wake. ... This is how a child thinks. This is how a child talks. Doyle has it right."
Kyra Quinn joins the staff with a look at 1916 -- not the year, but the novel by Morgan Llywelyn. How well does Llywelyn capture a tumultuous period in Irish history? "Read this book -- FEEL history," Kyra promises.
Jean Marchand says all things are possible in Dragon Blood, a fantasy novel by Patricia Briggs. "Briggs writes an entertaining, often witty novel about what, in other hands, would be stock dragons and dungeons stuff," she says. "The characters actually have character...."
Sarah lets a Stranger Inside, and pronounces the horror/mystery novel by Steven Krane a successful play on her fears of spontaneous human combustion. Krane, she says, "has a natural feel for supernatural horror."
DeborahAnne MacGillivray enjoys Danelaw, a historical romance by Susan Squires. "Squires gives us a rousing saga of one woman set on filling her destiny, caught between the clash of Saxon and Viking cultures in England and two equally determined men, each bent on making a kingdom in England," she says.
Carie Morrison lands in Karen Hancock's Arena and lauds the power of this allegorical tale. "Both the tensions among the characters and their individual struggles flesh out their personal natures extremely well, making for a deeply involving read with very well-rounded people," Carie says.
Valerie Frankel plays The Troy Game with Sara Douglass, whose book Hades' Daughter is "a mythic adventure, filled with battle and intrigue," all set against a backdrop of ancient Britain and Greek mythology.
Tom delves into the Troubles with Fifty Dead Men Walking. "Martin McGartland's account of his role in the struggle between Republicans and Loyalists in Northern Ireland is a fascinating peek into tumultuous events that, for some Northern Irish people, are just a matter of their daily existence," Tom says. "Anyone interested in events in Northern Ireland and the clashing ideologies there will be absorbed by his story."
Alicia says American Indian Ghost Stories of the Southwest, by Antonio R. Garcez, "will put you on the edge of your seat and keep you reading from the first page until the end. ... You have to read this to appreciate the respect Native Americans have for ghosts and spirits!"
Alicia is very pleased with the content of Raymond Buckland's The Witch Book: The Encyclopedia of Witchcraft, Wicca & Neo-paganism -- but wishes Buckland had a broader scope in his work. Still, she says, "I love to pull out this book on a rainy afternoon and curl up among the pillows on my couch to read. ... Each time I open it, I learn something new."
An award-winning team puts their talents to work on the world's greatest superhero team. What could be better? Not much, says Mary Harvey, after reading JLA: Secret Origins by Paul Dini and Alex Ross. "Books like this remind me of why I continue to buy comics," she says. "They're heroes, pure and simple, and purely and simply is how their story should be told. This is truly a labor of love, and it shows in every page."
Two competing companies duke it out in the graphic novel Superman vs. The Terminator: Death to the Future. Michael Vance says he grows weary of this sort of tale ... but why?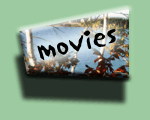 Daniel Jolley shares an odd cinematic experience with Little Corey Gorey. "The movie is just strangely compelling, combining both humor and a dab of horror in an odd way I found fascinating," he says.
The movie Wicked, says Alicia, is intense and exciting until, suddenly, it's not. "There is no closure to this otherwise brilliant movie," she complains. "If I had paid a quarter to see it, I would want a 50-cent refund for having my emotions jerked around!"
Cheers!
12 April 2003
Only the winners decide what were war crimes.
- Gary Wills
There's no time for snappy patter when a leak is sending water where it isn't meant to be! So, less with the talk and more with the reviews ... here they are!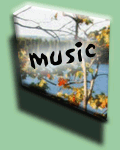 Tom Knapp shares a sip of Howie's Celtic Brew from the tap of Cape Breton fiddler and funny man Howie MacDonald. "The music is, of course, excellent, if often not what you'd expect," Tom says. "But the main course is Howie's irrepressible humor, which is unleashed with reckless abandon."
Nicky Rossiter explores the Scottish musical culture with Scots Women, a recent Greentrax compilation disc of performances from Celtic Connections 2001. "The good fairy of great music was looking on and inspired the powers that be to record the event," Nicky says. "If that same fairy waves her wand over you, you will inspired to seek out this double CD and by listening you can sink into a warm and wonderful celebration of Scottish joy."
While he's at it, Nicky scoops some salsa on his Scottish music for El Agua de La Vida by Salsa Celtica. "Like salsa sauce, the music is an acquired taste, but once your taste buds get the craving you will not be able to get enough of this unique band," he promises.
Joyce Rankin finds some excellent music and faith on the Hill of Sallows by Beyond the Pale. "Besides providing good music, Hill of Sallows has a great deal of spiritual depth, and I found myself listening to it again and again," she says.
Valerie Frankel takes a ride with Steve Holloway on Next Stop, Seelie Court. "This CD is a wonderful expression of traditional Irish songs, each one light and delightful," she says.
Nicky finds himself in the midst of a Donnybrook. With You're Standing in My Light, the Chicago-based Irish band shows "a knack for choosing great songs," Nicky says. "Donnybrook is certainly a band to seek out."
Next, Nicky slips back in time with Mariners & Milkmaids by the Toronto Consort. "I was blown away by this CD," he says. "In 25 tracks we get a history lesson and a selection of excellent old tunes, as well as a booklet that has more history than many 400-page books."
Virginia MacIsaac shares the French-Canadian experience with Rosheen and Musique Celtique. "Rosheen has a light and lively sound that splendidly carries a true Celtic experience," she says. "I don't think you could go wrong by listening to them and following these musicians into the faery realm of Irish soul."
David Cox reunites with Jim Corcoran and Bertrand Gosselin who, as Jim et Bertrand, were a successful francophone duo of the 1970s. One of their landmark albums, La TÉte en Gigue, has been reissued to David's delight! "La TÉte en Gigue ... features acoustic folk music at its best, with distinctive vocal harmonies and some fine classical and folk guitar," David says.
Folksinger Gina Holsopple has an appealing voice and a gift for lyrics, says Jenny Ivor, as demonstrated on her self-titled debut. Unfortunately, Jenny says, a bad choice in production mars an otherwise sterling introduction to a new face on the modern folk-music scene.
Joy McKay is quite impressed with Sycamore Tryst, Patti Witten's third recording. "An honest and mature songwriter, Witten creates a very appealing blend of sweet-voiced folk and hard-edged rock 'n' roll," Joy says. "Sycamore Tryst is a deeply satisfying album: an intricate self-portrait of an intelligent, complex woman at mid-life."
The Essential Bob Dylan is anything but, according to Dylan afficianado Gianmarc Manzione. "As someone who knows the music of Dylan better than his own mother, I am telling you that to call this double disc set an 'essential' collection is like insisting the Empire State Building is still the tallest skyscraper in the world," he insists.
Nicky says Lifeline Extended, a collaboration between folk giants Holly Near and Ronnie Gilbert, is an excellent item for the fan of folk history. "You are carried back through the middle decades of the 20th century," Nicky says. "This is a lovely way to relive and be reminded of the battles and triumphs of that time."
Sarah Meador says Fred Bailey "has won a slew of folk music awards, and Ain't Comin' Back This Year makes it easy to hear why. Bailey has the snap and sound of an old-school folksinger."
Jenny says it's Pickin' Time with 22-year-old banjo artist Josh McMurray, who is following in the footsteps of the legendary Earl Scruggs. "Any fan of the banjo or of bluegrass should be happy to hear this young player," Jenny says.
Jennifer Hanson applauds the country singer Kathy Chiavola's CD From Where I Stand, which is "an unassuming gem of intelligent music with heart. On this album, celebration stands side by side with mourning. The result is an excellent country album whose theme holds it together and gives it depth."
Virginia sees The Future of Blues in this new compilation disc from Northern Blues Music. "It was fairly frustrating not to be able to hear more music of the artists I really liked," she says. "It left me wanting more ... so I guess it served its purpose."
Wil Owen likes jazz, but says 23 Exposures is too right-brained for his tastes. What about this improv recording by Ernesto Rodrigues, Jose Oliveira and Marco Franco sets Wil's teeth on edge? Read his review!
Ann Flynt taps into some Global Soul, a "cross-cultural initiative ... to unite the world in a collection of fabulous, intoxicating, smooth-as-a-Bond-martini songs that leave one shaken and stirred." It is a CD, she says, "that inspires, uplifts, knocks your socks off and will appeal to an international audience of humans united in their love of unique music."
Ken Fasimpaur accepts The Gift from Marrakech native Hassan Hakmoun and says the music is an inviting introduction to his culture. "The Gift revolves around Hakmoun's powerful voice and its idiosyncratic phrasings, a communal-sounding group of chanters and propulsive drummers, and a revolving cast of dozens of wide-ranging musicians, making these songs dense affairs of percussion, strings and other instrumentation," Ken says.
William Kates enjoys Cinema Italiano: A New Interpretation of Italian Film Music, which he describes as "one of the most unusual and delightful albums that I've had the good fortune to encounter."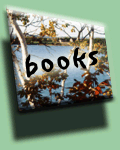 Dana Fletcher's second choice for guitar instruction is Christopher Parkening Guitar Method: The Art & Technique of the Classical Guitar. Read her review to see why it ranks second -- and what is the better choice.
Daniel Jolley spends time in a haunted house with John Bruce Shoemaker and The Black Hope Horror: The True Story of a Haunting. "This is a vivid, sometimes fascinating tale of undeniably bizarre events," Dan says. "I don't think this book will change anyone's opinion about ghosts or unduly frighten anyone, but certainly there are elements here of high strangeness that make for a compelling read."
Gianmarc takes an in-depth look at Local Visitations, the latest collection from poet Stephen Dunn. Compared to his earlier works, Gianmarc says, this "is likely one of Dunn's boldest and brightest books."
In Fallen Angels, a variety of Scottish creators worked with the art of Jack Vettriano to create poetry, prose and plays. "This seems to be one of those occastions where the original idea was better than the end result in many respects," Jean Lewis opines. "I'm not sure but that's possibly because Vettriano's art speaks loudly enough for itself, making the rest somewhat superfluous."
April Chase borrows a Plastic Jesus, in which horror writer Poppy Z. Brite tackles a big "what if?" with the Beatles! "Some of Brite's work can be very explicit and often, gruesome, but this short work (only 99 pages) is remarkably restrained," April says. "It is a love story, far from her roots in the horror genre."
Wil Owen to the Bazaar, where Robert Asprin sets his popular MYTH series, for a new re-release of two novels, M.Y.T.H. Inc. Link & Myth-nomers & Im-pervections. "For those of you unfamiliar with the books, the stories center around a human magician named Skeeve and his demon partner, Aahz," Wil explains. "Their tales are told in a tongue-in-cheek style slightly reminiscent of the humor found in the The Hitchhiker's Guide to the Galaxy series -- the main difference being that instead of poking fun at science fiction, the MYTH books take on the fantasy genre."
Gregg Thurlbeck takes a look at the Year's Best SF 7 as presented by editors David Hartwell and Kathryn Cramer. Read his review to see why this seven-year-old anthology is giving a much older series a run for its money!
Carie Morrison gets a front-row seat for Future Sports, a sci-fi anthology edited by Jack Dann and Gardner Dozois. "The futuristic twists infused into these stories can grab the attention of sports fans, players and non-enthusiasts alike," Carie says. "This anthology stands, in my opinion, as a prime example of how flexible a genre science fiction remains."
DeborahAnne MacGillivray spends The Witching Hour with Anne Rice, and says the compelling novel is "spellbinding, haunting, deceptively mesmerising." It is also Rice at her very best, DeborahAnne opines.
Tom Schulte says Robert Anton Wilson has written books of philosophy and social criticism that "shine with brilliance, wit and a clarifying debunking." But Wilson's novel The Walls Came Tumbling Down, he says, isn't one of them.
Alicia puts nature to good use with the aid of Scott Cunningham's Encyclopedia of Magical Herbs. "This book is widely praised within the herbal world," she says. "It provides sound information about herbs from several angles, including magical, folklore and scientific."
Mary Harvey juggles two diverse heroes in Death & Glory, featuring the Batman and Deadman. "A number of differing religious philosophies are gently mixed together in a rather comfortable manner," Mary says, noting that "religious themes need not always be so seriously done to be well done, as Kyle Baker's slapsticky but highly emotional King David proved quite already."
Those pesky aliens return, this time running afoul of the Batman in a Central American jungle. Tom says the story is superior to an earlier DC/Dark Horse crossover between aliens and Superman ... "and there's a very cool alien-crocodile crossbreed, too!"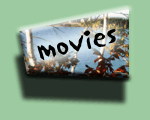 She admits it, Remains of the Day caught her off-guard. But Alicia Karen Elkins isn't stinting in her praise: "This is a wonderful movie. It will fully involve all your emotions, likely because it is so easy to identify with the characters and what they are going through."
Alicia gets back to her native roots with Geronimo: An American Legend. It is "one of those movies that 'almost' revealed the entire hidden truth about treatment of Native Americans by the Army," she says. "It is an exceptional movie with great casting, beautiful scenery and a nice music score."
Cheers!
7 April 2003
Sometime they'll give a war and nobody will come.
- Carl Sandburg
The editor and his musical partner are back from their excursion into the wilds of western Ireland, where they researched a book, performed in a pub, acted as cross-cultural ambassadors and contributed to the continued financial stability of the Guinness and Smithwick's breweries. This edition of Rambles is a little late and a little smaller than usual, but look for another big edition at the end of this week!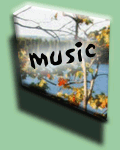 Nicky Rossiter offers Niall and Cillian Vallely as a Celtic cure for wintertime. "Callan Bridge is a great, blood-pulsing CD to get you out of the winter blues and get your feet moving in time to timeless music," Nicky says. "With a basic configuration of concertina and uillean pipes, Niall and Cillian Vallely are guaranteed to bring alive any latent Celtic soul that lies within you."
Ellen Rawson has a casting suggestion for Lord of the Rings director Peter Jackson -- and it centers on Welsh singer and harper Sian James and her CD Pur. "I have heard the voice of Galadriel," Ellen says. "It's Sian James, pure and simple."
Jena Ball busts a move with the Clayfoot Strutters, whose contra-dance album Going Elsewhere is a revelation in creativity. "Going Elsewhere is a real a step outside the ordinary, but that's what makes it both entertaining and valuable," Jena says. "We all need to be reminded that the final word (or rather note) has not been written on what is possible in the hands of talented musicians."
Nicky goes Waltzing in the Trees with Amarillis, a trio of Quebecois ladies. "Here is an eclectic collection of tunes that gel very well together to provide a ready made cÄilĺ or country dance set for your next party or just to enliven your spirits after a hard days work," Nicky asserts.
Dave Townsend touches base with The Mystic & the Muse, an early music recording by Ensemble Galilei. "The group's dedication to music has resulted in a CD full of beautiful melodies that will appeal to anyone who enjoys Celtic, classical and early European music," Dave says.
Alicia Karen Elkins says the Native American band Blackstone "presents an array of songs about love, loss and everyday life" in Pictures of You: Round Dance Songs. "Blackstone is a tremendously talented group with a unique sound."
Virginia MacIsaac gets a few Lessons in Life & Love from Ginny Wilder. "Wilder has a voice as languid and soft as a feather running across your skin, a pleasant and easy listening format," Virginia says. "Most of the songs hint at very strong emotions lying beneath the skin but they are veiled, controlled, they don't get out."
C. Nathan Coyle admits to having a tough time assigning a label to Living in the Big Wide World, the latest from Andi Hoffman & B-Goes. "The only label that fits is cool," he says. "They're doing their own thing and it's great."
Joy McKay checks into a Five Star Motel and reports favorably back on the folk-rock recording of Andy Stochansky. "It's a solid, commercially-oriented project that succeeds for me more and more with repeated listens," she says.
Nicky warns listeners to put the green side down when playing Gasoline by Marblemouth. For more on this vague recording, check out Nicky's review!
Sarah Meador says Darry Worley's new album I Miss My Friend "is a collection of fine country songs, accessible to a mass audience without sounding like the oceans of pop-country drowning the airwaves. Each song is satisfying, there's a good selection of themes and yet the album as a whole somehow falls short of every song on it."
Jenny Ivor is in danger of Missing the Boat because she enjoys the music of Henri Ferguson so much! "Missing The Boat presents a mature viewpoint, and its resonance deepens with every listening," she says. "There is talent and there is style; Ferguson has both.
Chet Williamson is Looking Back with Phillips, Grier & Flinner. The three men, he says, "combine brilliantly on bass, guitar and mandolin for nine hefty portions of bluegrass/jazz/world and just damn fine music. ... Compass keeps its extraordinary run of fine releases going with this little three-man gem."
Scott Woods joins the Rambles staff and introduces us to the jazz sounds of Erik Truffaz and Mantis. "He doesn't make it easy for the casual listener, and the influences he brings to bear on this particular record are pretty astonishing," Scott says.
Jennifer Hanson says Everything Is Still on Jeff Lang's recent CD, which is "far removed from both the traditional and electric varieties" of blues. "He can wail above the storm of sound he creates, or whisper in the spaces between the notes," she relates. "Then there are the songs he writes, which are filled with striking images and intriguing themes."
Virginia grabs some sun and music with Calypso: Vintage Songs from the Caribbean from the Putumayo collection. Despite her fondness for the music, something is missing from this CD....
Audima is a new-age band with a folk/rock/jazz/blues flair! That, according to Alicia, is what you'll find on Definition. "This band will build you to a crescendo and bring you back to tranquility each time," she promises.
The Irish-themed soundtrack to Evelyn works even without the movie, insists Wil Owen. And guess who the guest vocalist on this album is!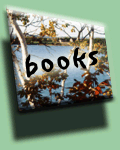 When Dana Fletcher decided to get serious about learning to play the guitar, she turned to Frederick M. Noad's Solo Guitar Playing: Book 1. "If you are willing to put in the time and practice you will be one heck of a classical guitarist by the end," she says.
Sarah looks for a few frights in Barbara Smith's Haunted Theaters. "Sadly," Sarah says, "the bulk of the ghost stories are of 'someone may have seen some lights flicker' variety, and Smith is unwilling to give her stories more drama than can be documented."
Need a deity in a hurry? Alicia recommends Michael Jordan's Encyclopedia of Gods: Over 2,500 Deities of the World. "This is a top-of-the-line reference book that puts you right on the entry in no time," she says.
Tom Knapp says his test audience for Anna the Bookbinder, a children's book written by Andrea Cheng and illustrated by Ted Rand, reacted favorably to the tale. Cheng spins a tale about the importance "of family, craftmanship and pride in one's work," Tom says, "that will fascinate and captivate children."
Carie Morrison says her attention was doubly capture by Daughter of Ireland by Juilene Osborne-McKnight. "Osborne-McKnight is a born storyteller, and she weaves an engrossing tale once again," Carie says. "Anyone familiar with Celtic myth will find that wonderful feeling of familiarity resounding in this book."
Daniel Jolley joins the staff with The Secret History, a mystery novel by Donna Tartt. "The Secret History is a gripping, moving, thoroughly riveting novel that affected me as much as any book I have ever read," Dan says. "Even after finishing it, the story continued to consume my mind." Read his review to learn what is so captivating about this tale!
Carool Kersten gives a thumbs-down to The Diaries of Emily Saidouili, a novel by Bettye Hammer Givens that is supposed to provide insight into the Islam mind but, Carool says, "is rife with factual errors, inconsistencies and improbabilities. ... This book is just a gross disappointment."
Melissa Kowalewski visits the Dark Age of Michael A. Stackpole's Ghost War, part of the ongoing Mechwarrior series. "Stackpole shows the same brilliant prose and excellent action and intrigue that his readers have come to expect from him," she says.
Tom unmasks the Unknown Soldier, a World War II-era hero brought into modern times by writer Garth Ennis. "What, Ennis ponders in this story, would happen to a man like that after the war? ... Find out in Unknown Soldier if you're able to look unflinchingly at a hidden side of military justice."
Tom also reports on two match-ups between Batman and Judge Dredd in Die Laughing and The Ultimate Riddle.
Mark Allen says The Illustrated Left Behind does a bang-up job addressing a complex religious issue. "Hopefully, the unavoidable fear of some that they may feel 'preached at' won't keep them from trying this well-done comic fare," Mark says.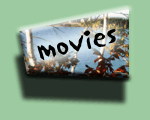 Alicia has already raved about Dangerous Liaisons. Now hear why Valmont, based on the same novel and released as a movie one year later, is even better in her book.
Cheers!
29 March 2003
I hate war as only a soldier who has lived it can,
only as one who has seen its brutality, its futility, its stupidity.
- Dwight D. Eisenhower
This week's edition goes up a trifle early and the next will likely be posted a trifle late to accommodate our editor's plans to fly to Ireland and assist a pal in researching a novel to be set there. While he's gone, enjoy this hearty stew of reviews!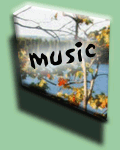 Tom Knapp says Return to Kintail "enjoys a complete absence of ego" as Scottish fiddler Alasdair Fraser and guitarist Tony McManus demonstrate why they're at the top of their field. "They play with the easy familiarity of musicians who have performed together for many years, and they share selections from the Scottish and closely related Cape Breton traditions with exceptional lightness and grace," Tom says.
Jenny Ivor shares some musical memories with the late Dorman Ralph, a blind button accordionist from Newfoundland, who is remembered in a new self-titled CD. "Limited by the range of his melodeon, Dorman's singing voice and range are admirable, and would put many much more "professional" folksingers to shame," Jenny says. "Those who appreciate the genuine folksinger and the skill of the melodeon player will enjoy this refreshing selection."
Jenny gets a leash on Culann's Hounds, and says the San Francisco-Irish band's self-titled debut is a welcome introduction. "A good mix of familiar tunes and songs, with some particularly tight and lively jigs and reels, talented playing and good singing -- what more do you want?" she asks. "Musically, the band's strength is in the jigs and reels, but the slower vocal tracks provide a pleasant balance."
Frank Emerson's CD Dear Sarah is filled with "unabashedly sentimental songs, with just enough style to avoid being bland," says Sarah Meador. But she still recommends this patriotic tribute, with its Irish and American themes. "Even those who don't enjoy patriotic fervor will find themselves swept up in his clear enthusiasm and solid tenor," Sarah says.
Iit didn't take much, Sarah confesses, for Avalon Rising to win her over with its self-titled debut album. "Avalon Rising travels the realms of Celtic to Renaissance to rock," she says. "The mix of delicacy and passion draws a compelling story around deep oceans and strange forests, and changes maudlin sentiment to subtle insight."
Nicky Rossiter gets his blood pumping with Hotel Kaledonia, the latest from Keltik Electrik. "From track 1, your feet will tap, your heart will pound and your Celtic soul (we all have one) will soar," he says. "This is great folk music meets the atomic age."
Nicky gets a taste of the live show in Here Come the Ranting Lads -- Live! from the Whiskey Priests. "This is a CD of live music that will bring you alive -- even if you feel down," Nicky swears. "They have a raucous sound but this often masks a very caring soul. The lyrics are sentiment made real and I can't wait to hear more."
Lynne Remick joins Smithfield Fair for a Burns Night Out! "As always, Smithfield Fair evokes the heart and soul of Scotland," she says. "With the band's festive music and vocals, you have a ready-made celebration."
Virginia MacIsaac is a recent convert to Secondsight, a folk-rock duo with a self-titled CD. "I've listened about 20 times now, and the depth and majesty of what these two artists have created becomes more evident with each turn of the disc," Virginia says.
Virginia says Sunflowers Light the Room when singer-guitarist Howard Gladstone is at play. "Sweet, sweet words that bring thoughts of love and sunshine and gladness into the space that surrounds the music defines this CD," she says.
Joy McKay has some advice for Toupey Luft, whose new CD A Season with Athena shows great promise but some unrealized potential. "The CD certainly reflects the joy and passion Luft lives through her songs," Joy says. "On the other hand, it's quite rough around the edges, which is to be expected at an early stage of a songwriter's career."
Rachel Jagt says Toronto-based singer-songwriter David Newland "has a pleasant surprise in store" for people who pick up his new live recording, Evergreen. "The warmth of Newland's voice, as well as his ease in presenting his songs to an audience and his obvious passion for those songs, drew me in and really made me listen to the words."
Gianmarc Manzione says Mermaid Avenue Vol. II, by Billy Bragg and Wilco, "is patchier but no less enjoyable than its predecessor. ... The union of Wilco and Billy Bragg just might be one of the most outstanding musical projects in modern folk-rock history."
Tom Schulte studies the Joni Mitchell Travelogue, a DVD recording of the folk-pop singer's "apotheosis into a commanding jazz vocal stylist" with the help of a 70-piece orchestra, 20-member choir and various musical guests. "Much more than greatest hits, Travelogue is the greatest realization of Joni Mitchell's material," he says.
C. Nathan Coyle says the music doesn't gel on Freight Trains & Strange Dreams, a folk and bluegrass album by Richard Thorne & the Teasels. "The lyrics are actually quite good," he says, "but the performances are generally lackluster."
Nicky says folk/bluegrass band Misty River "will make the listener misty-eyed with beautiful renditions of old and new songs" on their recent CD, Live at the Backgate Stage. "This is a group that I would love to experience in live performance," he says. "Failing that, I'll be happy to hear some of their studio work."
Joyce Anderson didn't need to work too hard to impress Wil Owen, who already liked her from her previous release. Right Where I Should Be continues the trend, Wil says. "This multi-talented singer, guitarist and, most importantly (in my book), amazing fiddle master, improves upon what worked on her first CD and expands her repertoire in a few ways that pleasantly caught me by surprise."
Jennifer Hanson gives high marks to Live, the long-awaited live recording of Alison Krauss & Union Station on two tasty CDs. "This is one of those albums that gets a grip on your stereo system and refuses to relinquish it," Jennifer swears.
Alicia Karen Elkins invites readers to Come Into His Presence with Michael Shull, who celebrates his faith through Appalachian music. "This is one of the most peaceful, silence-provoking collections I have found," Alicia says. "It will still you and calm you like no other gospel compilation I have found."
Valerie Frankel explores the various cultural heritages of North America with The Rough Guide to Native American Music. "The music is excellently crafted and enticing in its uniqueness," Valerie says. "For folk music fans, this will provide something unusual, yet compelling."
Donna Scanlon visits The Fourth World for some "Planetary Jewish Music" by Atzilut. "The combination of disparate traditions and instruments stretch the ear and in turn, the heart and spirit," Donna says.
David Cox says it's "rare that an album lives up to its advance billing and reviews. It's even rarer that a recording changes your way of listening to music. Kepa Junkera's breakthrough album of 1999, Bilbao 00:00h, is just such a recording."
Jenny gets funky with A.J. Love and his Interplanetary Funk. Read Jenny's review to see which musician on this jazzy CD excited Jenny's interest even more than Love!
Wil likes the pieces comprising Grin Groove, an electronica album by the G-Man, but says the pieces don't work very well when combined. "The music itself is at time ethereal, at times ambient or almost new agey," Wil notes. "On several tracks, he goes into dance or industrial mode while at others you will be vaguely reminded of the synthesizers popular in the '80s."
Tom Schulte samples Blues on the Slide, a tribute to American Delta blues by Australian slide guitarist Deltahead McDonald. "The baker's dozen of songs here are delivered in a patient and melodic style, brightly played by this lowlands master from down under," he says.
Naomi de Bruyn says Rachel Portman's soundtrack to Hart's War is "one of the most moving scores I have ever listened to." See why!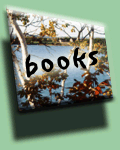 Dana Fletcher recommends Mastering the Guitar: Technique Studies: A Comprehensive Method for Today's Guitarist, by William Bay, as a good source for guitar instruction. "If you love the guitar and don't want to be a wannabe, this book will definitely help you on your way to that goal," Dana says.
Alicia dabbles in Ghosts & Haunts of the Civil War with the aid of Christopher K. Coleman. "These 36 stories will command your attention, spark your curiosity, and bring many emotions to the surface," she promises.
Sarah lauds the resurrection of Robert Bloch's work in The Lost Bloch: Vol. 3, newly released by Subterranean Press. "A master of pulp suspense and horror, Bloch's writing is laced with the sort of detail that makes visual adaptation unnecessary, but so tempting," she says. "Whether it's dirt pouring in on a living corpse or the fiends of hell walking through Mardi Gras, he calls up imagery in a few words that movies can only achieve with insane budgets."
Next, Sarah tries some Monterey Shorts on for size, and finds the anthology edited by Walter Gourlay, Chris Kemp and Frances Rossi to be a pretty good fit. "For a first effort, Monterey Shorts has some unexpectedly strong gems," she says.
Patrick Derksen re-examines the tragic fate of the Blue Puttees, a Newfoundland regiment that suffered high casualties during World War I, in Kevin Major's novel No Man's Land. "This compelling novel tells their appalling story and shows how abuse of authority can lead to disaster for those who trust in it," Patrick says.
DeborahAnne MacGillivray has a weakness for romance -- moreso when the book is stuffed with historical detail and is set amid a clash between the ancient Scots and Vikings. For those of a similar mind, she recommends Winter Serpent by Maggie Davis (who also writes as Katherine Deauxville). "I have spent my life with history, so there are very few writers of Scottish lore and history that impress me," DeborahAnne says. "Davis amazes me."
Carie Morrison follows a Tainted Trail of sci-fi adventure for Ukiah Oregon. "Wen Spencer has once again brought this seemingly unbelievable character into stark clarity with his prose, dialogue and wit," she says. "The trail in this story leads the characters into more answers, followed by more questions, but never ceases to entertain and surprise the reader."
Rachel returns to the musical world of SoundMaster with Long Way Home, a novel by Sabine Keevil. "One of Keevil's strengths as a writer is her ability to create realistic characters, even in the midst of a story about the world of big money show business," Rachel says. "She is unpretentious and honest and her characters are likeable from the beginning."
Gianmarc dials up some great poetry by Catherine Bowman in 1-800-Hot-Ribs, which he calls "simply one of the best debuts of an American poet in decades."
Rich Koslowski indicts the cartoon industry in the humorous graphic novel Three Fingers. Read C. Nathan's review to see who shows up in this darkly satirical work!
The plot is a bit confused, but Mary Harvey still recommends JLA: Rock of Ages for fans of the superhero genre. "This is good old-fashioned comic book fun and a fairly compelling read in spite of the holes," she insists.
Tom Knapp is ringside for Batman vs. Predator, a crossover book that set a new industry standard. "More than a decade after its initial release, Batman vs. Predator is still at the top of its game," he says.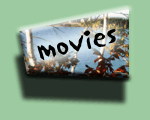 Tom goes back to the Discworld for the second in a pair of made-for-the-BBC adaptations of Terry Pratchett's wonderfully funny books. Wyrd Sisters, Tom says, is "leaner, meaner and ultimately superior to Soul Music. ... Some of the humor might catch some Yanks off-guard, particularly if they haven't read the book, but this production is primarily designed for Pratchett fans anyway."
It's not much like the novel, but Alicia likes Bram Stoker's Dracula all the same. "If you forget the book completely and simply watch the movie for enjoyment, you will be pleased," she promises. "I thoroughly enjoyed this movie, in spite of the added romance and the dissimilarity to the book."
Be well.
22 March 2003
There was magic in a forest, on a mountaintop or seashore;
in the heart of a desert and, yes, even on a city street.
There was beauty in humankind and the creatures
with which they shared this world;
and there was mystery, too.
- Charles de Lint
The world's eyes are turned to serious events these days and, even in the wake of a wild and rowdy St. Paddy's Day week (it's so much more than just a day any more...), we'll keep this introduction short. I'm sure, no matter where your opinions lie on the current state of affairs, you'll all join us at Rambles in hoping for a fast resolution and minimal loss of life.
I can't help but wonder if he'd been allowed to play with more video games as a child...?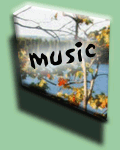 Tom Knapp revisits Enter the Haggis, a seriously good Celtic Canadian band, but says the personnel change between Let the Wind Blow High and the new CD, Aerials, has sent the band in an unexpected direction. Tom explains in his review what works and what doesn't in Version 2 of the band!
Naomi de Bruyn says Calico is "a wonderful melding of talents and ideals," and urges fans of Irish and Breton music to check out the band's CD, Songdogs. "I don't think you'll be disappointed with the magic you hear."
Figgy Duff did for Newfoundland what Steeleye Span did for England. Nicky Rossiter offers high praise to the band, particularly of its new interpretations of traditional tunes on Weather Out the Storm.
Virginia MacIsaac makes the acquaintance of Newfoundland's "first lady of the accordion," Minnie White, through the valuable archive of her work on The Hills of Home. "Minnie's music is the real thing and right up there in the best Celtic tradition of the Atlantic Provinces," Virginia says. "Though Minnie White died in 2001, she leaves a gallant legacy. For proof of that, take a listen to this recording."
Ann Flynt celebrates the Masters of the Harp compiled here on an ARC compilation disc. "I would highly recommend this selection as something eminently worthy of its name," Ann says.
Pamela Murray Winters goes Tilt with Colin Reid. "Masterful English folk guitarist Colin Reid leads his band through a slightly classical, slightly jazzy series of landscapes," she says.
Nicky has the Soul of a Wanderer when Jed Marum starts to sing. "Here is a writer and performer who has a feel for a tale and the talent to put the words and music together in a hypnotic mix," Nicky says.
Fortune's Wheel opens an ear to the past on Pastourelle: The Art of Machaut & the Trouveres. "There's no doubt that Fortune's Wheel knows the history," reports Ron Bierman. "We hear authentic-sounding instruments, and the playing and singing are based on well-researched views of original performance practices."
Gilbert Head goes cruising among the islands with ethnomusicologist Alan Lomax and a new Rounder compilation disc, Caribbean Voyage -- Nevis & St. Kitts: Tea Meetings, Christmas Sports & the Moonlight Night. "Keep in mind that these are vintage 1962 field recordings, and modern digital wizardry can only impose so much fidelity on these masters," Gil cautions. "Given the spontaneity of the music, though, I feel it is best served in all of its original raw authority."
Lata Mangeshkar is a legend in her homeland of India, Wil Owen relates, and she made a recent splash with her CD Mata. It's worth checking out, Wil says -- but notes that Mangeshkar has released better material.
Sarah Meador seems to enjoy the recent CD release from Rasa -- so why does she begin her review with a warning? "Do NOT turn up Neoprehistoric," Sarah exhorts. "They're trying to lure you into an ambush."
Ellen Rawson says there are highs and lows when Victoria Williams Sings Some Ol' Songs. "But what she has done is sincerely tackled songs often ignored by the contemporary singer-songwriters who are her peers," Ellen says.
Virginia says there are a lot of "unusual guitar sounds" on D.B. Smith's A Slight Remove. "What we've got here is a hybrid, a package of mixed origins," Virginia says. "With only a couple of vocal interpretations that misfire but an armful of instrumentals you can lose your soul in, Smith has an original sound, with overtones of blues, inspirational, maybe even a little Cajun. His versatile guitar creations will knock your socks off."
Nicky urges fans of U.S. singer-songwriters to check out Donal Hinely's CD We Built a Fire. "The influence of storytellers like Steve Earle and Richard Thompson comes through but does not blunt the edge of a new talent who could well be numbered with them in years to come," Nicky says.
Christine Lavin gets down to the good stuff right from the start, as she demonstrates on her first full-length studio recording, Future Fossils. "Lavin may be doing the same sort of thing year after year but she is so good at what she does that her work never gets stale," opines Charlie Ricci. "This first album is of the same quality and in the same spirit as all of her later and current work."
Rachel Jagt belts out a few tunes with the Karaoke Cowboy, Toronto's Trevor Mills. "The variety of songs on this record embodies what I love about folk music -- there is so much room for interpretation and experimentation, both in lyrics and instrumentation," Rachel says.
Jennifer Hanson has a fondness for Texas songwriters. "Tom Russell," she says, "is another songwriter who does the Lone Star State proud." She offers as evidence his recent CD Borderland. "If you like literate songwriting that tells intriguing stories about real people, look no further," Jennifer says. "It doesn't get any better than this."
Nicky Rossiter says bluegrass fans "can feel privileged" to own a copy of In the Willow Garden by Acie Cargill & the Stone in the Shoes Band. "Not only is it preserving the heritage of music but also it gives you a rare chance to hear many common songs and tunes as they had been sung centuries ago," he explains.
Wil offers a low-cost solution for anyone hankering for a homebound hootenanny. "I can pretty much guarantee that the Hackensaw Boys live CD Give It Back, with volume turned up loud, will convince neighbors that there are hillbillies among them," Wil swears.
Chet Williamson has the latest CD from the Alison Brown Quartet on Replay. "It's always great to hear a banjo playing jazz, since it's such a percussive instrument and can make great rhythmic contributions," he says. "Replay offers a heaping helping of terrific compositions and flawless musicianship."
Fred Keller recalls time spent on the West Bank of Minneapolis, where blues pulsed in every corner bar. "Well," he advises, "if you can't get out to the West Bank, slap this in your CD player, pour yourself something dangerous and stay all night." What's Fred talking about? Whiskey Store by Tab Benoit and Jimmy Thackery.
Lynne Remick says NuSound's Erotic Moods: The Very Best Of lives up to its name. "I must admit," she says, "the more I listened to this disc, the fonder I grew!"
Tom admits a fondness for Enterprise, the latest in a long-running series of Star Trek spin-offs, but he questions the production of the television soundtrack sent in for review. "While the music composed by Dennis McCarthy to underscore the TV adventure is good when propping up the actions of Scott Bakula, Jolene Blalock and the rest, it doesn't make for exciting listening on its own. Unless of course you really like moody incidental music, in which case this will be right up your alley."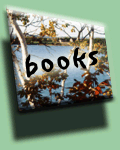 Dana Fletcher has high praise for Illustrated Method for Flute, a tunebook by Sheridon Stokes and Richard Condon. "No other beginning flute book gives the infomation this one provides," Dana says. "But do not depend on it alone."
Alicia likes to keep plenty of folklore references handy, and The Encyclopedia of Witches & Witchcraft by Rosemary Ellen Guiley is a useful part of her library. "It is one of my most treasured reference books for horror writing and I value it immensely!"
If a writer of fiction "created a character like the late artist and writer Edward Gorey, no one would believe it," opines Chet. But the proof is in The Strange Case of Edward Gorey by Alexander Theroux, "paints a brilliant portrait of an equally brilliant eccentric, filled with quirky details and amusing anecdotes whose sum total is apt to leave the reader feeling exhausted...."
Nicky dips deeply into Stories that Changed America, edited by Carl Jensen. "This book should be required reading in every college and school," Nicky asserts. "In a media world, citizens must know that all that is broadcast is not necessarily truth."
Laurie Thayer offers high praise for Starman by Sara Douglass. "This is a grand story, well deserving of the name 'epic' and the adjective 'sweeping,'" Laurie says. "It is an amazing novel with a depth that is often missing in modern fantasy."
Donna Scanlon is on the case with Sigmund Brouwer's Accidental Detectives as they visit Hawaii and The Volcano of Doom. The young-adult mystery features "refreshingly credible characters," Donna says, and is "intelligent, well-paced and respectful of its audience." Matters of faith, however, are handled a little awkwardly, she adds.
Alicia says Dhampir by Barb & J.C. Hendee "is a wonderful read with an unexpected twist. ... If you like a good vampire or strong suspense story, get a copy of this book."
Melissa Kowalewski checks out The Fifth Man, but says this sequel by John B. Olson and Randall Ingermanson "has the most gripping premise yet ... but I was honestly hoping for some good old-fashioned fun." Read her review to see what went awry with this science-fiction yarn!
Jenny Ivor has been hooked into Sharon Lee and Steve Miller's Liaden universe after reading Conflict of Honors. "I have seldom been so gripped by science fiction, loath to leave the page unturned and the outcome unknown," Jenny enthuses.
Ann is very pleased with The Fourth Hand, a recent novel by John Irving. "As in every Irving novel I have read, there are always undercurrents ebbing and flowing throughout the story, and we as participants often reach an unexpected riptide before we reach the denouement of the story," Ann says. "This book is absorbing, stimulating literature, and well worth reading."
Gianmarc Manzione learns How to Read a Poem & Fall in Love with Poetry from Edward Hirsch. "When someone can get me so interested in a poet about whom I know nothing with just a few pages in a book, I know I am reading the work of an incredibly deft mind," he says.
Tom isn't keen on the art or the pacing, but says Superman vs. Aliens will appeal to fans regardless. "Let's face it, Superman against aliens makes for a really good fight," he says.
Eric Drooker's Flood! remains "a simple-yet-complex masterpiece of visual storytelling," C. Nathan Coyle reports. "The layout and pacing of this novel is absolutely brilliant."
Dana looks again at the fate of Earth and Atlantis in Crux #2, Test of Time. "Crux is a science fiction and fantasy fan's tale and comes highly recommended, particularly for people who enjoy character-driven stories," Dana says.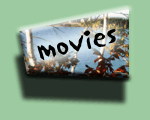 Tom Schulte zips through the ages with seven incarnations of Who on The Doctors: 30 Years of Time Travel & Beyond. Read his brief review of the merits of Bill Baggs' Doctor Who documentary.
Julie Bowerman goes Looking for Richard in her review of Al Pacino's "triumph of documentary storytelling intercut with a stellar production of the bard's Richard III."
Alicia Karen Elkins loves the book, hates the movie. Queen of the Damned, she says, bares only minimal resemblance to the novel by Anne Rice. "It is not scary," Alicia says. "It is not gory. It has little plot and no substance."
Be well.
15 March 2003
Speech is given to three:
to the historian-poet for the narration and relating of tales,
to the poet-seer for praise and satire,
and to the Brehon for giving judgment.
- from Ireland's ancient Brehon laws
St. Paddy's Day approaches, so of course we'll begin this week's update (as usual) with a few Irish music reviews. Of course, the Irishcentric holiday is now a global occasion for both revelry and reflection (and NOT green beer) -- so please, have a great time with family and friends while you celebrate whatever hint of Irishness has found its way into your heart.
We would also like to take this opportunity to announce the happy engagement of Tom Knapp and Kate Danemark, both of whom can be found on the pages of Rambles. Long and happy lives together are the only option!!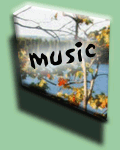 Alanna Berger is back for another round with Danu and All Things Considered. "Everything Danu did right with the previous CD is repeated here, from the selection of songs and tunes to the arrangements to the marvelously inclusive liner notes," Alanna says. "There's a flow to this album, not unlike a well-planned concert."
At the Racket should make more use of singer Brid Dooley's voice, according to Wil Owen -- but Mirth-Making Heroes still counts as a fine recording ot traditional Irish music. As a bonus, the band adds a saxophone "to give the music a slightly distinctive edge."
Nicky Rossiter listens to the music compiled on Practically Every Day and offers high praise for the artists featured by the Wexford Arts Centre in 2002. "This is a wonderful showcase of the talented writers and performers involved," he says. "It would be an excellent purchase for anyone interested in good new music, anyone wondering what sort of songs and performers can come out of a small Irish town or any performers looking for fresh material to record."
When our editor's Irish band, Fire in the Glen, released its second CD, he asked Nicky to give it a spin. Pirates, Wakes & Whiskey, Nicky says, "exudes an atmosphere of performers who enjoy performing."
Nicky unearths a gem from Christy Moore's earlier years in Unfinished Revolution. "Even avid Moore fans often forget the excellent albums he released at a time when neither he nor Irish music was getting its proper recognition," Nicky explains. "For a time he was seen as being too socialist-minded and the folk scene too likely to offend British establishment figures with allusions to nationalism."
Rachel Jagt sets sail with Nova Scotian singer John Spyder MacDonald, whose CD By Sea, By Land "has a strong connection to the Celtic traditions of Nova Scotia. ... MacDonald's expressive voice lends itself well to the emotional content and adds drama to the stories of the songs."
Bill Knapp keeps coming back for more when Charlie Zahm is in the house. This week, he reviews a pair of new releases by the popular baritone singer, Americana and Songs for When the Sun Goes Down, which are a departure from Zahm's usual Celtic focus. Read Bill's review to find out how Zahm fares when singing about the other side of the Big Pond.
Virginia MacIsaac shares a message with Marcel Gagnon. "Crazy Maker takes you on a journey of pain and suffering," she says. "However, beyond all that, the CD is musical magic."
Gianmarc Manzione is back with a comprehensive analysis of The Ragpicker's Dream, which shows how far towards the blues and folk genres Mark Knopfler has gone since leaving Dire Straits. "Never has Knopfler demonstrated such eagerness to explore more varied musical terrain," Gianmarc says. "A consistent thrust of melody renders this Knopfler's most gorgeous and tactful project to date."
Sheree Morrow got a whole lot more than she expected from Canadian songwriters Norbury & Finch on their CD Tease for Two. "At times slow and lovely, at others quick and lively, Tease for Two is like a musical buffet line that offers something to please every listener," she says. "To say this CD is full of surprises is a bit of an understatement."
Nicky says Christine Kane "obviously loves to sing," and her passion comes through clearly on her new folk CD Rain & Mud & Wild & Green. Kane's music, Nicky says, combines "a light musical touch with some very deep lyrics."
Muriel Anderson's Arioso from Paris is "an enchanting album for anyone who appreciates guitar music," says Jenny Ivor.
Gianmarc says Townes Van Zandt's CD In Pain "delivers haunting acoustic ballads that sound as if wrenched from a deep burrow of pain in Van Zandt's heart."
Carool Kersten enjoys the Arctic Silence and the sounds of Finland's musical traditions with Merja Soria. "Delicacy and simplicity are the key words that come to mind when listening to this CD," Carool says. "Arctic Silence conjures images of sunlight reflected in frozen lakes, bright birch forests, snow, crispy-cold winter air and Fins huddling together in log cabins singing these century-old songs."
Donna Scanlon pays heed to the Burning Bush, and issuing forth from its fiery branches is a lovely selection of Klezmer & Hassidic Music. "The crisp, clean clarity of each note focuses your attention on the music as a listening experience," Donna says. "It is extraordinarily atmospheric and energetic, blending in a number of influences smoothly."
Alicia Karen Elkins says Only the Strong Survive when Native American band Young Bird is mixing the beats. "Young Bird should be the most-loved band in the Native American scene simply because their members represent such a wide range of native nations," Alicia says. "I expect this group to go far."
Paul de Bruijn wants more from Italian guitarist Andre Feriante after sampling his work on Fuego de Luna. "It is wondrous, powerful music that sates you -- and leaves you wanting more," Paul says. "The music is full of passion, and in its quietness it commands your attention."
C. Nathan Coyle gets back to country's roots with Polecat Creek and Salt Sea Bound. "Salt Sea Bound follows the true spirit of Appalachian music by fusing interesting narratives with accessible instrumentation," he says. "This quintet treats each song as its own story, from the content to the pace to the choice of instruments."
William Kates applauds the union of Donna Dean & the Amazing Rhythm Aces on Money, but says a tighter rein on production would have yielded a better album. "Although Money has much to recommend it, considering the abilities of the participants, I can't escape the conclusion that this disc falls way short of potential," he says.
Gilbert Head revisits Copper Creek's Bluegrass & Old-Time Gospel Favorites series with Living in the Name of Love. The second disc is just as strong as the first, he says, and he urges fans of the music to seek out the set.
Ron Bierman heralds the Rebirth of the Cool, a slice of smooth jazz led by Rayford Griffin. "The variety will be a selling point for some and a negative for others," Ron says. "It wasn't what I expected, but it works."
Wil loves the film, and says the soundtrack for Frida is equally strong. Composer Elliot Goldenthal "does a fantastic job of incorporating Mexican folk music into this soundtrack," Wil says. "The catch is that the music is so tightly tied to the story that it might not be entirely accessible to the casual listener."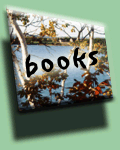 Dana Fletcher encourages budding flamenco guitarists to learn from Juan Martin's Play Solos: Flamenco Guitar. "This set, which includes a book, CD and DVD, complements other teaching methods by giving beginners some beautiful flamenco tunes to play even at the most basic levels," Dana says.
Nicky dips into singer Liam Clancy's history with The Mountain of the Women: Memoirs of an Irish Troubadour. "This is storytelling at its best," Nicky says. "It grabs our attention, it makes us laugh, it makes us think and it makes us glad to have had a chance to read it."
Alicia says Irish Lore & Legends, edited by S.M.W. Dunnit, "is one of my favorite Irish folklore books for developing sessions of oral storytelling. These stories are the classics in the field."
DeborahAnne MacGillivray slips back to the 15th century for insight into the life of early Scottish freedom fighter William Wallace via Blind Harry's Wallace. Little is know of Blind Harry, DeborahAnne says, but "he is recalled for the major achievement of gathering and recording stories of Wallace."
Charles de Lint's Spiritwalk is a fitting successor to the popular Moonheart, according to Jenny. "There is action and chilling horror, tenderness and blossoming love, anguish and unimaginable loss," she says. "The joy of the book is that de Lint so effortlessly makes you care so deeply about the central characters that you feel you walk the corridors of Tamson House beside them; his story-telling is so vivid that you can hear the coyote's laugh and the shaman drums, smell the damp wood and the motorbike oil, flinch at the vision of the repulsive gnashers and marvel at the appearance of the Westlin Wind."
Sarah Meador has a lot of praise to share about Kage Baker's Black Projects, White Knights, from the writing to the physical care of the book itself. "While it defies the known laws of physics, Black Projects, White Knights stays internally consistent," she says, "and offers a taste of a life sweet, but too unkind to really want. Almost."
Alastair MacLeod's short-story anthology Island presents "a many-faceted picture of Cape Breton Island that will stay in the mind forever," according to Jean Marchand.
Valerie Frankel visits ancient Egypt through Pharaoh Fantastic, a new anthology edited by Martin H. Greenberg and Brittiany A. Koren. "This anthology is unique and creative in theme, embracing the mystery of the pharaohs, explaining myth through magic," she says. "These 13 stories portray the skill of their expert crafters, creating an unusual new volume of speculative fiction."
DeborahAnne says The Selkie by Melanie Jackson is "an utterly charming tale" in the finest of Scottish traditions. "It is a charming romance, whimsical, light and so true to the ancient lore of Scotland," she promises.
Sarah enrolls in The Peshawar Lancers and is quickly embroiled in S.M. Stirling's world. "Those who still hiss the villain, cheer the heroes and want to explore strange new worlds without having to head for the stars will find no better ride," she promises.
Mark W. Tiedemann's Metal of Night "comes achingly close to being a great book." Read Sarah's review to learn what went wrong in this science-fiction adventure.
Gianmarc is Jumping Out of Bed to share a collection of poetry by Robert Bly. "Jumping Out of Bed is some of the most comfortable, yet biting poetry I have ever read," he says.
Tom returns to Lucifer's lair for Children & Monsters, the second book in the series. "Lucifer continues to be an intriguing, surprising addition to the Vertigo lineup," he says. "I will definitely enjoying seeing where this amoral protagonist leads us next."
Mary Harvey says Golden Perfect is less about the JLA and more about Wonder Woman -- specifically, how a hero deals with her own mistaken convictions. "It shows both great understanding and empathy for the character, who never comes across as wrong-headed or stubborn, merely dedicated to her job," Mary says. "Her fierce dedication to the truth is actually quite admirable, and her need to always do the right thing does guide her toward a better truth in the end."
It's too late for Christmas, Michael Vance concedes, but he still shares some thoughts on the graphic novel Li'l Santa. Why? "Because you should do whatever you can to find and buy this wonderfully entertaining, whimsical, comical book of holiday fluff, ho ho ho!"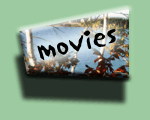 Tom loves a good superhero flick, but says Daredevil, starring Ben Affleck and Jennifer Garner, "suffers from a lack of identity. This movie wants him to be Spider-Man and Batman, but there is no clear middle ground between them. Perhaps he should get back to us when he figures out who he is."
Janine Kauffman shares the woes of a temp in her review of Haiku Tunnel, which is about a man named Josh Kornbluth and is co-directed by Josh Kornbluth, but they're not the same man. Really. Oh, heck, just read her review!
Alicia watches the tragic events unfold in Othello, a 1995 adaptation of Shakespeare starring Laurence Fishburne, Kenneth Branagh and Irene Jacob. Guess who steals the show?
That's it for today. Now get out there and celebrate whatever bit of Irish you have in your blood and/or soul!
8 March 2003
This will never be a civilized country until we spend
more money for books than we do for chewing gum.
- Elbert Hubbard
A brief tease of warm weather, and now more snow and sleet. As private parts to the gods are we, they play with us for their sport!! Well, no use crying over frozen precipitation; here's the new edition!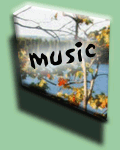 Jenny Ivor takes a shine to Shine, a talented Scottish trio, and recommends their recent CD Sugarcane. "Sugarcane is a sweet offering from these smooth-voiced lassies, a sensitive and sophisticated combination of deceptively simple-sounding harmonies, traditional and new songs," she says.
The McCalmans "have been singing beautiful Scottish ballads, old and new, for years and they have never sounded better than on this CD," Nicky Rossiter says in his review of Where the Sky Meets the Sea. "This is folk music in its natural environment."
David Townsend visits Merry Olde Ireland with the Baltimore Consort for The Mad Buckgoat: Ancient Music of Ireland. "Their use of traditional instruments combined with beautiful vocals make this a very nice CD to own," he says.
Fred Keller has kudos and criticism for Silver Apples of the Moon, a Celtic music recording by Ceoltoiri. "The musicians are wonderful; the songs, taken individually, are beautiful; and yet when it's over nothing makes me want to play it again," Fred says. Read his review to learn the band's major failing.
The Magnetic Music compilation set Celtic Waves: Surfing the Ocean of Tradition provides two discs filled with Celtic tunes and songs. "This is not the type of CD you'd purchase if you had one certain type of style or group in mind to listen to, but if you want to get a wide sample of Celtic offerings this is one sure way to do it," says Virginia MacIsaac.
Tom Knapp dips into the rich Lennie Gallant discography and comes up with one of the PEI songwriter's early releases, Breakwater. "Gallant doesn't just write and sing good songs, he ties his lyrics to people and place in a way that makes you feel like you lived those moments with him," Tom says.
Jennifer Hanson recommends Grimborg, the latest release from Finnish band Gjallarhorn. "Gjallarhorn has gone from being a group that interprets old songs in a mostly traditional manner to a group that uses traditional music as a springboard for its own creativity and vision," she says. "The group's use of non-Nordic instruments and unusual arrangements creates dreamy soundscapes that invite the listener to get lost in them. It is an invitation worth accepting."
Carool Kersten shares a secret about The Rough Guide to Bellydance: There is no such thing! That small quibble aside, Carool has high praise for the new Rough Guide collection. Read his review to find out more about this hip-shaking CD!
Virginia balked at the country-western twang, but said Quviasupunga by Charlie Adams is otherwise a fine example of Inuit culture captured in songs. "There are some true folk gems here that sparkle just like the Arctic snow in spring-time," Virginia says.
Chet Williamson says Two is enough when those two are Jim Hurst and Missy Raines. "From the Monroe Brothers to the Louvins to the classic album of Skaggs & Rice duets, two people picking and singing provides one of the purest expressions of musical art and, while not quite equaling those masterpieces, this album can proudly take its place in that legacy," Chet says.
Alicia Karen Elkins praises the Lord and Michael Shull after listening to Swingin' the Gospel, an Appalachian recording featuring Shull on the mountain dulcimer. "I grew up listening to Appalachian gospel music and have quite an ear for each instrument," Alicia says. "Michael's music is divine!"
C. Nathan Coyle takes a historical journey with the Well-Tempered String Band's self-titled debut. "The best thing about this album is how the trio conveys the deep emotions that bore these songs in our nation's yesterdays," he says. "There's a cultural wealth of experiences apparent in each of these songs."
Donna Scanlon follows the paths of three members of the Walter Bodega Band in their new venture as Bodega Three. With Rick Van Krugel added to the mix, the CD Cat Amongst the Pigeons is "a tightly arranged and smoothly produced collection of songs and tunes at once eclectic and cohesive," Donna says.
Rachel Jagt says songwriting skills demonstrated on This is Mine set Stacie Rose apart from others on the folk-pop scene. "This is Mine is exactly the kind of record to put on at the end of a tough day," Rachel says. "It'll let you shake off some stress without demanding too much intellectual strain to enjoy it."
The Malvinas are worth a bit of extra attention, according to Sarah Meador. "I'm Not Like This asks a lot from its audience," she says. "Each song requires an investment of attention, a willing injection of sympathy, to deliver its full payoff. ... But when the Malvinas are given an attentive ear and a thoughtful listener, they give back a multi-hued, seductive drama that will linger long after the last notes fade."
Alicia shares faith with Steven B. Eulberg after hearing his Dulcimer-Friendly Worship, Vol. II, which promotes using the mountain instrument in religious services. "All the songs are serene and comforting," Alicia says. "Eulberg is quite gifted with the dulcimer and does a wonderful job of bringing these hymns to life."
Gianmarc Manzione explains the very important reasons to own The Bootleg Series Vols. 1-3: Rare & Unreleased, 1961-1991, which casts a very bright light on the music of Bob Dylan. "It is truly an outstanding gem that puts this genius's 40-year career into some perspective," he says.
Tom Schulte experiences The New Folk Implosion with Lou Barlow's band Folk Implosion.
Timothy Truman says it's his painful duty to report that Telarc's cunningly titled blues compilation, Now This is What We Call the Blues, Vol. 420, is less than the great success he anticipated. "Perhaps most of these guys should avoid recording studios -- at least for awhile -- and stay in the bars where they can best serve humanity," Tim says. "For a blues lover such as myself, this is a painful condemnation to make."
Ron Bierman gives a nod to film noir with North by Northwest Quartet, a self-titled jazz disc from Newfoundland. "This won't be coming to your local soft jazz station," Ron warns. "Unless you are really in the mood, this time out the North By Northwest Quartet is interesting and easy to admire, but not so easy to love."
Jenny warns readers not to operate heavy machinery while listening to Hazel Steps Through a Weathered Home by In Gowan Ring. "This is aural sackcloth and ashes," she says, "musical gruel whose uniformity slops over from one track to another so you are barely aware of the changeover."
C. Nathan makes a stop in Chicago and says the soundtrack album stands up fairly well apart from the smash movie-musical. "When it's good, it's DAMN good," he says. "But, there are some weak elements to this soundtrack that keep it from being a great one."
Singer Charlie Zahm reveals the roots of his musical passion in "never a rock star," an interview by Tom Knapp.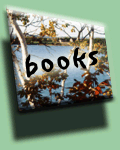 Jenny offers praise for Earth & Sky: The Laurie Lewis Songbook. "This is a comprehensive collection of music and lyrics by Laurie Lewis ... with brief explanations of the roots of the songs, and the ideas and journeys that led to their conception," Jenny says. "The lyrics are delightful, and the tunes clearly notated with directions for playing."
William Bay's Mastering the Guitar "fills a void" for wannabe guitarists, Dana Fletcher reports. What's it got? Read her review!
Gianmarc shares his thoughts on the poetry of Philip Levine in The Mercy. "We get a curious blend of laughs and sighs leaping from each page," he notes.
Alicia joins Native American writer Michael Garrett for Walking on the Wind: Cherokee Teachings for Harmony & Balance. "Whether you are looking for pleasure reading or are seeking a manual for self-help, this is a wonderful book," Alicia says. "The stories will entertain you time and again, while impacting your life where change is most needed."
Nicky shares a few surprising revelations about the age of Dickens and Holmes after reading Matthew Sweet's Inventing the Victorians. "Oh, what a repressed and depressing age," Nicky says. "WRONG!"
George Schaefer makes his Rambles debut by delving back into Irish and English history with Brendan Behan's autobiographical tale, Borstal Boy. "I must say this was different than what I expected from my first experience reading Behan," George says. "It's a beautifully written account of a difficult three-year stretch in a young man's life."
Beth Derochea takes a cautious whiff of Libidan, a science-fiction thriller P.J. Goddard. "This well-done combination of hard science and social issues will appeal to both the SF fan and mainstream reader," she reports!
Dana joins Kevin J. Anderson on a Fantastic Voyage: Microcosm, a novel dealing with the ethics of nano-tech. However, Dana notes, "none of the characters really agonize or reflect deeply about the implications of their decisions. In this sense, the book is like a novelization of a typical Hollywood summer action-flick."
Sarah heads Into the Darkness with Kevin McCarthy and David Silva. The novel, she says, "gives the same basic pleasure and electric thrill pleasure as a good B-movie matinee. ... Like the best of the bad horror films, it's not edifying, but it is a fun ride."
Sarah next explores the solar system with Sol's Children under the guiding hands of editors Jean Rabe and Martin H. Greenberg. "Sol's Children manages a rare feat: a uniformly strong anthology, where the best stories are exalting and even the weakest provide an entertaining tale and an invitation to thought," Sarah opines.
Jean Lewis makes her Rambles debut with an Elvis Cole mystery, The Monkey's Raincoat by Robert Crais. "From the outset it is clear that Robert Crais is a writer who is as interested in writing about the psyche as he is in carving out plots," Jean says. "As well as plot and characterisation, the author manages to squeeze in a little gentle humour amongst the murder and mayhem."
Tom takes a seat for Father Panic's Opera Macabre, a horror novel by Thomas Tessier. "While the first half of this slim volume is both disquieting and sensual, the climax is horrific," Tom reports. "Tessier leaves so many blanks unfilled that the vile images he conjures have no foundation on which to rest."
Melissa Kowalewski enjoys Restoration, the third book in Carol Berg's Rai-Kirah trilogy. "All three of these books were an enjoyable read and I look forward to more by this author," Melissa says. "I hope they live up this fantastic first series."
Comics sometimes tackle serious issues, and Mary Harvey says that's very much the case in the Batman book Night Cries. "No punches will be pulled in dealing with one of the most difficult crimes any law enforcement official, or vigilante, has ever had to face: child abuse," Mary warns. "The hardest part of the book to grapple with is the light that Goodwin shines on a very uncomfortable truth: most child abusers never stop abusing."
Michael Vance considers the possibilities when DC's archfiend, the Joker, and Dark Horse's loose cannon, the Mask, join forces in the crossover tale, Joker/Mask. What are you waiting for? Go see how it works!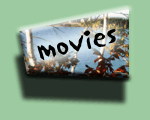 Alicia exposes her Cruel Intentions in this modern revamp of Les Liaisons Dangereuses. "It is fascinating to see how the material can be applied to our current time and society," she says. "It is a real viewing treat."
Tom enjoys "scenes of genuine horror and creepiness" during his night at the House on Haunted Hill, but realizes that makers of this remake of a 1958 B-movie classic forgot some simple rules of horror. "Throwing money at a movie doesn't promise success," he says. "Grossness evokes disgust, not fright. And when 'exciting' plot twists stop making sense, you need to rethink your strategy."
Cheers!
1 March 2003
Do not be too moral. You may cheat yourself out of much life so.
Aim above morality. Be not simply good; be good for something.
- Henry David Thoreau
More snow?! This has been an unusual winter in these parts, to say the least! Fortunately, the Rambles staff comes equipped with cozy computer nooks (in their homes, I mean, not together in some imaginary castle with elves and dragons) to write these reviews, with an endless supply of hot chai to keep us all warm and inspired. Let's see what fruits our labors bore this week!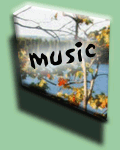 Tom Knapp has wished many times for an album of Irish traditional music from singer Sinead O'Connor. With the release of Sean-Nos Nua, he got his wish -- and regretted it. "I don't hear a lot of innovation beyond some subtle electronics and a bit of a beat every now and again," Tom says. "These aren't angry songs about Irish freedom and justice, nor are they jolly songs from the back of a Guinness-soaked pub. These are sad songs, gentle songs, tears on the pillow and salt in your beer. The best word to describe it is weepy." Read Tom's review for more on this disappointing CD!
Virginia MacIsaac welcomes the family collaboration between Joseph and J.P. Cormier on their new recording, Velvet Arm, Golden Hand, which celebrates the traditions of Cape Breton Island. "If you want to plunk yourself down right in the midst of Inverness County, in memory or in spirit, just get this CD spinning and in an instant you'll be there," Virginia says.
Sarah Meador might pass on the advice of Midnight Court, whose CD Ring the Bell ... Run Like Hell encourages a certain kind of hooliganism, but she says there's no getting by the music. "This is traditional music at its best, made lively and growing by a band that clearly loves it," Sarah says.
Nicky Rossiter samples music from the Irish Folk Festival '02 with A Blast from the Past, featuring Geraldine MacGowan, the Alan Kelly Band, Jake Walton and Eric Liorzou, and Slide. "This CD is a good showcase of talent that will leave listener wanting more," he says.
Rambles newcomer Jerome Clark shares his thoughts on Anglicana, the latest from budding British legend Eliza Carthy, "the frighteningly gifted daughter of Martin Carthy and Norma Waterson." Notes Jerome, "One reflects happily that we are just starting to hear from her and there is, presumably, plenty more to come."
Virginia shares her thoughts on Shule Aroon by the Celtic duo HeartSounds. "The musicianship is great, the flute and harp make great partners, and HeartSounds plays with an intensity that commands your attention as you wait for note to follow note," she says.
Jena Ball enjoys the melding of Celtic and African musical traditions on East to West by Baka Beyond. "The entire CD is surprisingly satisfying and intriguing," Jena says. "It's the kind of music that has something new to offer each time you listen."
Joanne Shenandoah is called "the Native American Enya." Now, says Alicia Karen Elkins, some of her best selections are available on Peace & Power: The Best of Joanne Shenandoah. "This beautiful lady has the voice of an angel," Alicia says. "It is the best Native American music to be found."
Valerie Frankel says Cajun Music: The Essential Collection is an "outstanding example" of an American music form. "Whether upbeat and lively with a melody to set feet tapping, or slow and soulful in blues ballad style, this musical collection caters to a plethora of interests," she says.
Kristin Sweetland's debut album Root, Heart & Crown might seem a little intimidating at first, but Joy McKay says "the quality of the songs and performances, the range of the material and Sweetland's sheer talent won me over. ... Root, Heart & Crown is a gloriously auspicious debut."
Ken Fasimpaur sings the praises of Jennifer Noxon. "Noxon's vocals and songwriting take center stage on Sweet, and both are up to the challenge," Ken says. "Her clear, nuanced voice can be both powerful and subtle without sounding forced or overly affected, and she produces some gorgeous harmonies here as well."
Sarah shares some tradition with Rebecca Hall on Rebecca Hall Sings. "These are songs that beg to be learned by heart, hummed during the chores and passed on through families," Sarah says. "In sorrow or exaltation, Hall's clear voice carries an almost spiritual clarity that still leaves room for the songs to be shaped by other voices."
New York's Michael Jerling tells stories on his CD Little Movies, and Nicky says the effect is good. "This is a very versatile CD that showcases a man of great talent who deserves a much wider audience," he reports.
Paul de Bruijn is under a Black Cloud with Calgary-based singer-songwriter Dr. J. Paul says there is "a soft darkness in many of the songs" on this CD, but the album still conjures a warm feeling.
Gianmarc Manzione says Unplugged is "the best folk album of Neil Young's career. ... This is not an album, it is a timeless epic, a folk festival that should be experienced in every household."
Roxeen, a Nova Scotia bluegrass singer, has made a friend of Alicia. "Tell Me Mister is one CD that every bluegrass or country fan should own," Alicia enthuses. "Roxeen is spectacular."
April Chase rides the range with Ian Tyson and Live at Longview. The album is "a listening treat for any fan of country, folk or cowboy music," April says. "His voice is vital and strong, with an impressive versatility."
The Cumberlands are Bridging the Gap with their latest release. Nicky says the CD is a "showcase of bluegrass as it should be played by experts who obviously love their music and tradition. Over 21 tracks, the group that has fronted for the Kingston Trio gives us a historic tour of tunes old and new."
Gilbert Head encourages fans of bluegrass, old-time and gospel to seek out a copy of I Just Steal Away & Pray, a recent compilation disc from Copper Creek. "Part of the charm of a collection like this is the joy of discovery," Gil says.
Timothy Truman goes along for the ride From Clarksdale to Heaven: Remembering John Lee Hooker, a collection of dandy blues tracks honoring a late, great wizard of the art. "Unlike many such tribute projects, this CD has its fair share of triumphs," Tim says. "Tribute or no, (Hooker) probably would have dug this album, too."
Ron Bierman sings the praises of One Bright Morning by mainstream jazz guitarist Tony Quarrington. "If you agree with a lot of critics that edgy is in, look elsewhere," Ron urges. "If you want well played, entertaining jazz, One Bright Morning won't disappoint."
Virginia admires the mood created by Deuter's meditative album Like the Wind in the Trees. "Subtle and soothing tracks work like fingers of a whispery breeze combing your hair, like a baby's silk skin against your cheek, or a drop of morning rain running down your arm," she says. However, she notes, "your life's moments must be flowing at a very slow pace to receive this music well." Congrats, Virginia, on review #50!
Gil is a great admirer of John Williams, but still says the soundtrack for Minority Report is not among Williams' best work. "Without pounding a theme too solidly into the ground, this is ground that Williams has trod before, and to better effect," Gil says.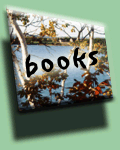 Dana Fletcher is disappointed because Russ Shipton's The Complete Blues & Ragtime Guitar Player is missing a vital piece. "Intermediate guitarists wanting to learn blues will enjoy this book," Dana says. "But if you want to learn ragtime guitar, keep looking."
Wayne Erbsen's Log Cabin Pioneers: Stories, Songs & Sayings contains more than just music, as its title implies. Tom Schulte explains why Erbsen's book is a handy resource for the musician and folklorist alike!
Tom Schulte also explores The Magical Worlds of the Lord of the Rings: The Amazing Myths, Legends & Facts Behind the Masterpiece as presented by David Colbert. Tom says the sourcebook "will be entertaining for any reader, whether they just saw the movie or can quote Gandalf chapter and verse."
DeborahAnne MacGillivray says the movie Braveheart was good but the history is better in William Wallace: Brave Heart by James MacKay. "MacKay gives the real story of Wallace, providing history only alluded to in the movie," she says. "Ultimately, the book is more compelling than the film."
Gianmarc recommends the Spoon River Anthology by Edgar Lee Masters. "There is something fascinating about looking at life backwards, from end to beginning," he says. "That is what Edgar Lee Masters offers us with his biting, poetic vision of the human experience."
Alicia takes a strong stand on Spirit Woman: The Teachings of the Shields, a recent reprint of Lynn Andrews' 1984 book Flight of the Seventh Moon. "The elements are here for a good story," Alicia says, but warns that it's more of a fantasy than a serious spiritual journey into Native American mythos. "She is no more a medicine woman than one of my goldfish!"
Donna Scanlon appraises The Devil's Bargain, an alternate history of Richard the Lion-Hearted by Judith Tarr. "Tarr has a reputation for careful and thoughtful research, and her reputation is borne out here," Donna says. "The interaction between the mundane and the magical drives the story."
Donna slips back in time with Will Hubbell and visits the Cretaceous Sea. Hubbell's first full-length novel, Donna says, "demonstrates all the hallmarks of good storytelling: a strong plot, appealing characters and lively, vivid language that evokes the sounds and smells of a world we can only imagine."
Laurie Thayer says Robert Asprin's Myth series is "almost like a sitcom in print. Misdirection, pratfalls and humor abound, but like sitcoms, these stories do deal with deeper issues, such as friendship and responsibility. Don't expect to get hit over the head with a Message, though. Mostly, you'll just have a good time and a few chuckles." Read her review of the latest omnibus, Myth Directions & Hit or Myth.
Gregg Thurlbeck samples the highlights of 2001 in The Year's Best Science Fiction: 19th Annual Collection, edited by Gardner Dozois. "If there is one book that I would, without hesitation, encourage every science fiction reader to pick up each year, it's Gardner Dozois's annual best-of-the-year anthology," Gregg says.
Jenny Ivor settles into the sixth book of Kate Forsyth's The Witches of Eileanan series. The Fathomless Caves, she says, "is a good yarn, balancing action, suspense and emotion, magic and mystical species and retaining my interest to its conclusion."
Beth Derochea continues her exploration of a classic Anne McCaffrey world with Dragonquest. It is, Beth says, "completely packed with action and intrigue" as the dragonriders strive to protect Pern.
Melissa Kowalewski takes a look at three early Darkover novels, newly reprinted as The Saga of the Renunciates. How do The Shattered Chain, Thendara House and City of Sorcery hold up as a single volume?
Mary Harvey slakes her thirst for an old-fashioned sword-and-sorcery epic in the Elseworlds tale Riddle of the Beast, starring fantasy variations of the JLA. "It's a common fantasy tale that's very lovingly told," Mary says. "It's definitely worth a read."
Movie, or the original graphic novel? No contest, says Mark Allen, in his review of Road to Perdition. "Hollywood has picked up another comic book property and made it a hot item in the comic world," he says.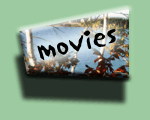 Tom Knapp loves Terry Pratchett's Discworld series, but says the novel Soul Music translates poorly as a British cartoon. "The film is fairly true to the novel, but getting the story right isn't enough," Tom says. "I doubt anyone unfamiliar with the Discworld series will be inspired to pick it up after seeing this movie adaptation."
Alicia dabbles in Dangerous Liasions and says the film of deceit and romantic treachery is "among the very best movies available today. ... The movie pulls you into a spiderweb of deceit, deception, revenge and power plays at the very beginning and holds your attention until the end. It is magnificent."
Cheers!