20 September 2003
The only Zen you find on the tops of mountains is the Zen you bring up there.
- Robert M. Pirsig
Isabel has left her mark ... but hours without electricity and a few less shingles on the roof won't stop us from posting a new edition! (Gosh, I feel just like a mailman!) Our thoughts are with those whose losses were more substantial; nature unleashed can be exhilarating and frightening, and the consequences can sometimes be devastating. Now it's time to pick up the pieces -- and enjoy a new week's update!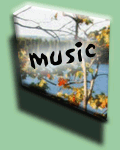 Mairtin Pheaits proves himself to be an Irish treasure on Traditional Songs from Connemara. "His unadorned voice is a true and gracious musical instrument," says Virginia MacIsaac. "One must take a deep breath, relax and forget the clock while you sit with Mairtin and let him entertain you."
Steve Ashley's classic album from 1975 makes a Speedy Return this year, and Nicky Rossiter says this most welcome reissue spotlights "a major writer-performer in those heady days of the folk revival and the folk-rock era. ... It is great to be able to acquire some of the earlier works of talented performers like this."
Will Millar and Paul Horn take a Journey of the Celts with our reviewer DeborahAnne MacGillivray, who describes the music as "beautiful, haunting -- well, words do little justice to Will Millar and Paul Horn's masterpiece."
When Pigs Fly demonstrate Celtic and American musical prowess on Pigatude, Jena Ball insists. Despite some complaints about vocals, she says, "When Pigs Fly is a band of merry musicians dedicated to the fine art of having fun while making music."
Lenore goes Summer Dancing, which Sarah Meador says is "a light album, a post-punchline smile of songs. There's no lack of earnestness, but from the coconut beat of the opening song, something adds levity to every note."
Prince Edward Island singer-songwriter Lennie Gallant is Believing in Better on this early recording that, Virginia says, spotlights his "unforgettably intimate way with words and rhythm that express human emotions. He fills the air with songs about everyday experiences."
Joseph Topping dips deeply into Love, Loss & Alcohol. "The title gives it away, really," Jean Lewis says. "This is an album of seriously heartfelt lovesongs. It's dark, slow and mournful and, although I found myself needing a little light relief at times, I have to admit that I enjoyed wallowing in the depth of feeling that Joseph Topping's melancholic approach instills."
Sue Pyper has some songs to sing Before You Learn to Fly. "Not since a good friend popped an Indigo Girls tape into my Walkman back in the late 1980s have I been as pleasantly surprised by a folk musician," says Jena. "She is that rare performer who is capable of bringing you to tears one moment and startling you into laughter the next."
Zubot & Dawson devise their own kind of Chicken Scratch on an album Gregg Thurlbeck calls an "eclectic mix of folk, jazz, blues and bluegrass. ... The playing is relaxed and seemingly effortless. Careless precision is an oxymoron that springs to mind."
Greasy Beans provide an explosive mix of bluegrass on Real Live Music. "Discovering Real Live Music is like finding a classic bluegrass recording that somehow got buried for the last 20 years," Sarah says with a smile.
Patsy Montana, who broke new ground in country music in the 1930s, is revisited in a recent collection, The Best of Patsy Montana. "Her music was of its time, unlike anything ever recorded by other female country singers in the decades that followed," says Peter Harris. "This is the best collection of Patsy's music available, or ever likely to be."
Ute Lemper's CD But One Day... is perfect, says Ann Flynt, for those cold winter days when "the fire is crackling gently and the Remy Martin is gently making its golden way down your throat. ... The voices and the emotions on this CD transcend the ordinary."
Richard Cochrane celebrates the Golden Years of Soviet New Jazz with this compilation disc from Leo. "The value of this set can hardly be overstated; it gathers together some of the gems of this music that, despite the efforts of the Leo label, are always in danger of fading back into obscurity," Richard says.
Brazilian artist Arto Lindsay explores "guitar-led fusions of Tropicalia and Brazilian folk-pop" on Invoke, his latest release on Ani DiFranco's Righteous Babe label. "Overall, the album is a laid-back tropical groove that recalls beaches, rum punch and love born under the moonlight screened by palm fronds," Tom Schulte describes.
Putumayo continues its tradition of excellent world music collections with Latin Playground. "While it is designed for children, it will provide pleasure for people of all ages," says kid-at-heart Paul de Bruijn. Elizabeth Badurina is quick to hop on the swings, too. "It's definitely worth the purchase price, since in an hour, you can travel across the whole of Latin America's past and present with one listen," she says.
Alicia Karen Elkins shares some ceremonial songs and dances with Red Road Crossing on Native American Chants & Dances. "If you enjoy practicing your round dancing or prefer a softer, subtler chant than the Northern Plains wailing style, this is an ideal CD," she says. "Red Road Crossing will make you pay close attention to the drum."
Shafqat Ali Khan introduces the world to Sublime Sufi: New Perspectives on Ancient Sufi Roots; Carool Kersten provides an interesting analysis of the music and its origins. Read on!
---
Gianmarc Manzione stopped in at Joe's Place in New York City to see Les Yeux Noirs, a French klezmer jazz band with pizzaz. Check out Gianmarc's report on the gig!
---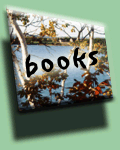 Camille Bacon-Smith unleashes an ancient evil in The Face of Time -- and sets a procedure-bound English inspector against it! Tom Knapp lists several key problems with the book, but says "it still provides a solid day's reading pleasure."
Leonard Wibberly's The Mouse That Roared, first published in 1955, is back in print. Donna Scanlon says the novel about a pint-sized nation that invades and accidentally conquers the U.S. is "a satire with teeth, but one that nibbles steadily and gently rather than savaging the reader."
W. Dale Cramer sets his inspirational story in Sutter's Cross. "Cramer has an impeccable ear for language, and his novel bursts with vivid imagery and well-honed descriptions," says Donna. "The plot is tightly constructed and credible, and Cramer does not succumb to the temptation to tie things up neatly into a happy package. Just as in real life, some ends are left dangling."
Terry Pratchett developed his craft and introduced some important new characters in Guards! Guards!, one of his earlier Discworld novels. Jennifer Hanson flashes back to the day, where "Pratchett's satirical genius is honed to a sharp edge in this book as he simultaneously takes on the police procedural and the heroic epic."
Hope Ryden's newly reprinted book, America's Last Wild Horses, is "the classic on the subject of our wild horse heritage," Alicia says.
With At Death's Door, the latest take on Neil Gaiman's popular character, already reviewed at here, Tom takes a look at The Time of Your Life, the second of Gaiman's Death books. "This is definitely a 'talky' book, an insightful look at life, not death -- although death, being that it's a book about Death, does occur," Tom says. "It is, too, an impetus to appreciate living while you have the time."
Mary Harvey takes us on a journey through a story "brimming with mysticism, feminist philosophy and ancient folklore, and seasoned with healthy dollops of unstinting reality." To learn more, read Mary's review of Alan Moore's third volume of Promethea.
Mark Allen admits he's a "sucker for Biblical events translated to comic form. There have been so few done, and even fewer done well, that when a faithful and skillfully crafted one sees the light of day, it's worth mentioning." So it's time for Mark to mention Samson: Judge of Israel to our readers.
---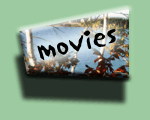 The Inuit movie Atanarjuat (The Fast Runner) is an epic of Homeric proportions, says Janine Kauffman. "Set against Canada's arctic, it's by turns supernatural and bloodily mortal, an ancient tale told at a pace and in a voice strange to most western filmmaking," she explains. "Atanarjuat is a stunning entrance into filmmaking for the Inuit culture." Congrats, Janine, on #100!
Miles O'Dometer says Igby Goes Down "is, in part, a 21st-century Catcher in the Rye: a look at a generation growing up with all the so-called advantages and very little interest in any of them. Unlike J.D. Salinger, however, (director Burr) Steers can't seem to -- or doesn't want to -- raise sustained sympathy for Igby."
That's all for another day here at Rambles. Cheers!
13 September 2003
A spoonful of sugar helps the medicine go down in a most delightful way.
- Mary Poppins
Keep your eyes on our front page -- it won't look that way for long! If all goes well, we'll be unveiling a new look later this month, and feedback on the work on progress has been very positive! The page will still look familiar to long-time Rambles readers, with some elements revised, rather than replaced, in the new design. We hope you like it -- and please, feel free to drop us a line to let us know what you think!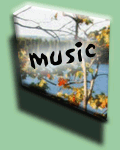 "One is a probably Ireland's greatest living poet, the other a piper of the highest renown," says Nicky Rossiter. "Each is a master of his own genre. When they combine on this unique CD, they are far greater than the sum of their parts. The blend of emotional poetry and haunting playing is electric." He's talking about The Poet & The Piper, a collaboration between Seamus Heaney and Liam O'Flynn. Read Nicky's review for more!
NorthCregg expounds on the Irish pub tradition with Summer at My Feet. "We hear so much about the evils of drink and the detrimental effect of pub culture; listen to this CD and you will witness another side," Nicky exclaims. "How much poorer would we be if these young people had avoided the public house?!"
Neil Browning demonstrates his mastery of the Scwisbocs, or Welsh squeezebox. The recording, says Donna Scanlon, "is a good introduction to a branch of Celtic music that doesn't get quite as much attention as the Irish and Scottish. This CD is a delight from start to finish and should earn a place in any traditional folk music collection."
Oskorri, a veteran folk band from Spanish Basque country, demonstrates an unwillingness to coast on past successes with Ura (H2O). The result, says David Cox, is "an exploration of Basque folk traditions that is wholly fresh and new."
Virginia MacIsaac gets a lesson in island music on Hawaii: Traditional Hula by Halau Hula Ka No'eau. "You might consider it if you wanted to try something exotic and very different from mainstream music," she says.
Alicia Karen Elkins says Tribal Meetings: Native American & Andean Flute Music is "an impressive collection ... with arrangements to suit every taste."
Miriam Stockley combines a bit of jazz with her native African sound in Second Nature. Dave Townsend says Stockley "does a great job of combining elements of different styles of music. This, combined with a fantastic voice, makes this a very enjoyable CD."
Wil Owen finds someone to rival Putumayo when it comes to world music compilations -- and that's Neurodisc, whose new release Cafe Lounge just blew him away. "What makes Cafe Lounge a little distinct, however, is that the music is completely presented from a female perspective...."
Esther and Abi Ofarim are revisited on Songs of Our Life, an album Peter Harris says captures "traditional folk with a '60s feel."
Royal Wood leaves Sarah Meador crying for more with Milkweed, a too-brief introduction to the "spun-sugar perfection of the songs."
Nanci Griffith gets personal on Winter Marquee, on which Griffith "captures the intimacy of her live show on CD." Ellen Rawson says this collection could use a little more between-song interaction, but says it "could easily serve as a best-of-artist selection."
Big Trout Radio piles on their Songs About Fishing, which Virginia says is perfect for those dreadful days when your rod and reel stay home!
The Silverado Bluegrass Band believes All Doors Will Open, and this bluegrass CD walks right on through. Wil says the band "plays a more professional, serious type of bluegrass" than many listeners might know and lauds the band's excellent vocal harmonies!
CK5, a.k.a. the Charlie Kohlhase Quintet, captures its Live! sound on CD, but, "despite the admirable ancestry, the group doesn't make a strong impression this time out," according to jazz fan Ron Bierman. "If the solos didn't get the live audience jumping, they probably won't do it for you either."
The Music Man marches on in a new Disney version starring Matthew Broderick and Kristin Chenoweth. C. Nathan Coyle lauds their vocals, but says the soundtrack falters without the visual aspect.
---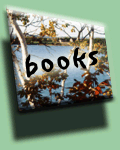 Frank Waters opened a can of Native American worms with the 1950 release of Masked Gods: Navaho & Pueblo Ceremonialism. "The most amazing thing about this book is that Waters successfully parallels these cultures' views of man's place in the world and overall view of life with Buddhism and Taoism," Alicia announces. "His conclusions are still original, even unique, among the Native American ethnologists and anthropologists."
Margaret Atwood delves into the lives of three women and the fourth who destroyed them all in The Robber Bride. Tom Knapp says the novel "is a tapestry of carefully woven strands, seen individually and successively through each woman's perspective. The flow of flashbacks within flashbacks is effectively rendered, never confusing."
Lee Hogan continues the saga in his Belarusian series with Enemies, which Sarah describes as "a political action thriller in a science-fiction world."
Jacqueline Carey continues her tale in Kushiel's Chosen, a book "full of intrigue and intriguing characters," says Paul de Bruijn. "Carey pulls both together skillfully, creating characters you care about, enemies you love but want stopped, and a story that is a joy to read."
Kathryn Elizabeth Jones explores matters of faith through the eyes of a young girl in A River of Stones. Donna urges readers to "give A River of Stones a miss. With so many well-written novels on similar themes sitting on library and bookstore shelves, there is no reason to even consider reading this title."
Donna Merwick solves "whodunnit" in the very beginning, but Death of a Notary continues to explore the crime and its particulars in exceptional detail. "Merwick's careful, precise account of his life and world makes Death of a Notary not just solid microhistory, but a continuation of work done by a forgotten settler caught between the clash of two empires," says Sarah.
Sasha Fenton and Jonathan Dee explore the moon with Moon Signs: Reveal Your Inner Feelings & Discover Your Future. "Get it today and begin discovering your own personal lunar cycle of high and lows," Alicia urges.
Gary B. Puckett waxes poetic On Living in the Township of Heaven; his book of poetry relates largely to his life as a parish Lutheran pastor, but Jenny Ivor says the poems are not for the religious alone. "For the non-Christian, the atheist or agnostic, this poetry is about life as a learning process; it is ordinary day-to-day existence, seen with 20/20 vision and expressed with thought-provoking yet quiet panache!"
The eldest, quietest sibling of Neil Gaiman's Endless is spotlighted, sort of, in Destiny: A Chronicle of Deaths Foretold, written by Alisa Kwitney. Tom says the graphic novel is "an interesting, sometimes slow, sometimes emotional read that I enjoyed without being entirely absorbed in the text."
Tom also makes a Scottish Connection in this Batman adventure. Guess which supporting character steals the show?
Mark Allen trips back to the mid-'90s for Solar, Man of the Atom: Alpha & Omega. He says it's "a wonderful tale, with ... a fresh coat of characterization."
---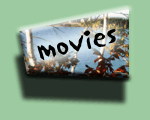 Tom Knapp and Janine Kauffman are off to Newfoundland with Kevin Spacey, Julianne Moore and Judi Dench in The Shipping News. "The movie is driven by character, not plot, and it may move too slowly for some viewers," Tom says. "Based on E. Annie Proulx's award-winning novel, The Shipping News has been resoundingly panned by a great majority of critics. I think they're missing the point." Janine agrees, calling it "one of those instances in which the movie not only does honor to the book (as well as a movie can), it also can stand on its own."
Stephen King's It is one of Dan Jolley's favorite novels. "Even though this miniseries adaptation of the book is done about as well as it could possibly be done, I can only give it reserved praise," he says.
Cheers!
6 September 2003
Jealousy is an awkward homage
which inferiority renders to merit.
- Mme. de Puixieux
O! beware, my lord, of jealousy;
It is the green-eyed monster which doth mock
the meat it feeds on.
- William Shakespeare
Once upon a time in fairyland, there lived an editor who had no time to write or edit because he spent all of his days reading and writing about Rambles (or dancing with elves, but that's another story). Because we owe our existence to folks like him, who come back to our site again and again and again, I just wanted to send out a cheery hello and thanks! It means a lot that he sacrifices time with his own publication to be with us and give us so much free publicity (and, apparently, to zealously watch the national TV debut of our house band, Fire in the Glen). Hooray!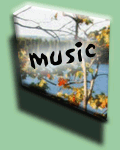 The Tap Room Trio gives Nicky Rossiter a refreshing break from the day with a self-titled debut recording. "The Tap Room Trio is very well named," he says. "I could picture myself in a genuine Irish pub listening to this album and I know from the sound that these are artists who live and love the music."
Bill Jones makes her mesmerizing return with a Two Year Winter. "Here we have a girl with classical music training who has been seduced by the joy and reality of folk music," Nicky explains. "She reacted to this by bringing an intense professionalism mixed with a great love of the genre to songs old and new."
The Morrigan isn't afraid to conceal its intentions on Hidden Agenda. "Disguised as merely complex modern twists on old stories and tunes, the shape of the album soon hints at something much deeper," says Sarah Meador. "There's a feeling of other layers, stories and voices just outside the realm of what can be heard."
Robin Bullock, Al Petteway and Amy White join forces on A Midnight Clear, which directs the musicians' Celtic talents towards Christmas. "The material here is exquisitely chosen, beautifully arranged for mostly acoustic traditional instruments, well played, expertly recorded and brilliantly produced resulting in a Christmas disc of the highest order," reports William Kates.
Lynn Harrison is "a dangerous woman," Sarah warns after listening to her new album Learning Curve. "She is out to grab your emotions, put you through the wringer and turn you in on yourself until your heart's so dazed and your eyes so blurry that the whole world looks strange," Sarah says.
C
heryl Wheeler shows a Different Stripe on this album of favorite ballads. "It's an appealing retrospective of some of Wheeler's best work," says Joy McKay. "I have always been drawn to Cheryl's beautiful voice and affecting melodies, and many of my favourite songs are here."
Carrie Newcomer's new album, The Gathering of Spirits, is "a folk-influenced revelation," says Ellen Rawson. "Newcomer is not a household name by any means, but she has the talent to inspire listeners to believe in a brighter day." And, because we can count -- congratulations, Ellen, on Rambles review #100!
James F. Curley proves his versatility in Tom's Cafe. Unfortunately, David Cox says, the CD lacks vision.
Sarah says she shouldn't admit this, but "I may have been seduced, lured into sin by Cathy Grier's plea to keep Comin' Back to Me. Oh, it's not a sexual thing, although Grier's low, pleading voice might well turn the ear of someone otherwise oriented. It's a more physical seduction, like hard liquor or sweet-painful hot peppers, growing out of the space where her dark chocolate voice meets her red cherry arrangements."
Great Northern unleashes its style of bluegrass music in 3. "After one hearing of 3 the songs will fall into the place of warm memories, coming back to comfort on chill nights and playing themselves as soundtracks on fine days," says Sarah. "That haunting quality gives this brief album a lasting effect that might just last until 4 arrives."
Steinke & Hausler, now known as Open Range, make themselves heard among the Yellowstone Winds. Alicia Karen Elkins says this "Montana-based duo combines voices in wondrous duets on cowboy folksongs and country blues. ... The musicians deserve much more credit and publicity than they are getting."
The compilation disc Honor: A Benefit for the Honor the Earth Campaign not only supports a good cause with its blend of folk and Native American music, Alicia says. "It is like a 'who's who' or 'the best of the best' collection. These are top artists performing knockout selections."
Dalinda takes a multicultural approach to music with a Middle Eastern flair. "Turquoise is the most recent catalyst for my thoughts about the music that dominates American airwaves," says Ron Bierman. "The album uses elements of western styles, but has the sophistication and skill our pop music seems determined to stamp out."
Putumayo pays attention to the musical link from Congo to Cuba. "As a snapshot of cultural melding, it's a fabulous collection," says Elizabeth Badurina, "but to listen to straight through, at times, the transition between tracks can give pause while your listening mind adjusts."
Kamal's relaxation CD Reiki Whale Song isn't the sort of thing you'd listen to while operating heavy machinery. "For the patient few that take the necessary time, this CD will aid any seeking relaxation, tranquility and serenity," C. Nathan Coyle explains.
Tom Daniels, a jazz musician from Newfoundland, dances during The R Months in this recent recording. Virginia MacIsaac takes a look at his sound.
William outlines the best reasons to buy a movie soundtrack. Then he compares his list to the jazzy release from John Williams and Catch Me If You Can. How does it rate? You be the judge!
---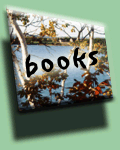 Bobby Norfolk's Norfolk Tales is a CD of stories that, Virginia says, "are entertaining and successful because of Norfolk's boundless energy and imagination. His sounds and words bring images to mind as fast as a television does. That's a compliment."
DeborahAnne MacGillivray has a passion for edged blades, which she shares with Michael D. Coe, editor of Swords & Hilt Weapons. "Anyone can pick up a gun and fire it, but to use a sword with proficiency is something akin to ballet," she asserts.
D
ouglas Adams gets the last word in The Salmon of Doubt: Hitchhiking the Galaxy One Last Time, a collection of "short stories, essays, lectures, columns, commentaries, letters, rants and assorted other things that we, his fans, would ordinarily never have the opportunity to see." Tom Knapp says this collection, edited by Peter Guzzardi, "reveals just how multifaceted his genius was."
ElizaBeth Gilligan's first book, Magic's Silken Snare, "deftly weaves fantasy, herbalism, history, romance and murder into a complex and intriguing pattern," says Jenny Ivor. "It was with an abrupt sense of loss that I realised I had reached the end of the story and must now wait impatiently for the second installment." And hoopla, Jenny, who also passes #100 today!
Sharon Lee and Steve Miller proclaim Carpe Diem in this newly reprinted novel from the Liaden Universe. "Be warned," Jenny says, "once entranced by this entertaining drama, you too will be searching eagerly for all the other titles!"
David Garrett Izzo transports readers young and old to Catland, where cats are the heroes and humans, the villains. The story, "much like C.S. Lewis's Narnia books, can be interpreted as straightforward fantasy or something a little deeper," says Jenny. "As a story, it is somewhat predictable, but an easy and pleasant read."
Susan Wright book Slave Trade should not be judged by its cover, warns Melissa Kowalewski. "I was pleasantly surprised by this book," she admits. "The characters are fairly well developed and the plot entertaining."
Henrik Rehr exposes a piece of real life in Tuesday, which spotlights the events of Sept. 11th on a very personal level. "Rehr does a wonderful job of relaying the fear and frustration of the event, but in a calmer, more restrained manner than one would expect," says reviewer Mark Allen.
Favorite characters of legend have fled their homeland for sanctuary in New York City. Fables, says Tom, "is one of the cleverer story ideas to come down the pike in some time."
Neil Gaiman opens The Books of Magic in this classic volume that predates the introduction of Harry Potter to the world. "First published as a miniseries in 1990 and collected in 1993, The Books of Magic is still a delightful, eye-opening story about magical potential," Tom says.
Jack Vettriano provides the art, Anthony Quinn the text in Lovers & Other Strangers. Jean Lewis explains her own love affair with Vettriano's art in her review!
---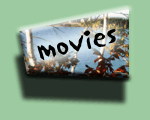 A review of Braveheart is long overdue, and Tom wanted to watch it again anyway. "Steeped in history, Braveheart is criticized mostly for its liberties with the facts," he concedes. "But Braveheart is more about a feeling more than a fact, and Mel Gibson's portrayal of William Wallace is powerful, passionate and inspiring."
Janine Kauffman throws a few fast balls at The Rookie and, while the movie doesn't hit anything out the park, Janine says it gets a nice piece of the ball. "The strengths of The Rookie come in its more gentle moments, when the script, which at big Disney moments veers toward oversentimentality, shows some restraint," she says.
Cheers!
30 August 2003
Explore and discover that which is within.
When we find ourselves, we are more easily found by others.
- Lao Tzu
We're posting this week's edition a little early, 'cause our editor Tom Knapp and ace reviewer Chet Williamson, in their secret identities as Irish musicians, are playing a 24-hour gig Friday on cable channel QVC. If your shopping tendencies are prone towards the Irish, check out Fire in the Glen on QVC's Rose of Tralee all-day special!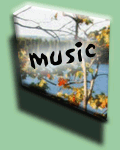 Scottish singer/cellist Wendy Weatherby "brings an impressive array of skills and experience" to Two Loves, says Jena Ball. "Throughout, her attention to detail and exquisite command of both vocals and instrumentals bring each element of the music to life."
The Poozies, a female quartet from Ireland, "displays a wide range of interests, influences and talents" on Changed Days, Same Roots, says Nicky Rossiter. "The name of this group fascinates me, but the music enthralls."
Celtic fingerstyle guitarist Scott McAllister goes to work on Journey, an album that gets a mixed report from Virginia MacIsaac. Read her review to see what works and what doesn't!
Aly Bain and Phil Cunningham join forces on The Ruby. "Beautiful melodies, expert musicianship, and impassioned performances abound," says William Kates. "Anyone who appreciates traditional Celtic music at its finest will not only find this disc to be essential, but will likely also need to seek out their other two collaborations."
Fil Campbell rises from Beneath the Calm, and Donna Scanlon says this singer-songwriter from Northern Ireland performs her music "with energy and style."
When you listen to Bethany Yarrow's new CD Deep Folk, "you quickly realize that this is not your father's folk music," Dave Townsend says. "Bethany takes traditional folk tunes and gives them a modern sound. Traditional instruments have been mostly replaced by the use of sampling and other studio wizardry. While the results may not appeal to traditional folkies, Bethany gives these songs a modern, unique twist and does it well."
Mae Robertson "understands the beauty of a great song," notes Joy McKay, who gets a Smile from Robertson's latest recording. "She reminds listeners that songs are for sharing and for passing along," Joy says.
James Krueger's music on And Then a Silence Falls "is rough and ragged, making it difficult to know whether to sit back and relax or hover anxiously over the stereo waiting to turn the volume down when a particularly boisterous moment hits," Jena warns. "But if you're game and looking for a new artist to champion as he finds his finds his way, then Krueger would be a good choice. He's got the voice and the songwriting ability."
John Mellencamp (formerly Cougar) might not seem like suitable material for Rambles, but Gianmarc Manzione makes his case for Trouble No More, an album composed entirely of folk and blues covers. "We have both the fresh inspiration of a minor American icon dragging yesterday's blues effortlessly into tomorrow with a robust and ardent musical backdrop faithfully at his side," Gianmarc says.
Bryan Sutton demonstrates his chops on Bluegrass Guitar. "In the company of Dennis Crouch, Tim Crouch, Tim O'Brien and Dave Talbot, Sutton has recorded 12 classic tracks of bluegrass," says Chet Williamson. "From the first minute, you know you're in the presence of a master."
Rustie Blue warns listeners to Enter at Your Own Risk. "The music here, while firmly rooted in traditional country, offers plenty of variety, with a nice mix of tempos and styles," Peter Harris explains.
Jord delves into the music of the Torne River valley, which divides Sweden and Finland. "Vaylan Virrassa is a musical postcard from a region with its own unique culture," says Jennifer Hanson. "It's worth having for that reason alone. Even for those who do not wish to make a study of Nordic music, this is a fun CD with plenty of character."
Gerardo Maza counts a single Grain of Sand on this world fusion album covering a "wide range of styles" in its production. Alicia Karen Elkins says it is "skillfully composed and executed," but adds that the music is "simply too emotionally charged for me."
Canyon Records supplies Traditional Music from Warm Springs. Alicia says this female-centered music is "definitely a rarity and their music is a treasure. I absolutely adore every one of their songs and use them as background music for relaxing or studying."
Jazz guitarist Eric Hofbauer "strikes out to capture the mood and foibles of a theme, in this case the perception of social hubris of America and Americans, on American Vanity," Scott Woods explains. "Hofbauer knows that the people who actually need the message of the CD likely won't ever hear the contents of it, but he clearly feels the need to rail against the wind here, saying he took his stand the way he knew how."
Richard Cochrane explores the Boston Underbelly, a compilation disc that delves into the city's experimental music scene. The tracks aren't all sterling, Richard says, but there's "a lot of interesting, unusual and stimulating music for your money."
Kevin Fisher's Serenity is "a beautiful CD, filled with slow, melodious songs," Valerie Frankel reports. The gentle sounds of this Australian's piano creates "a soothing work environment or make perfect background music for almost anything," she says.
---
Nicky takes us along for a gig by Eric Bogle and John Munroe in Carrig on Bannow, Ireland. Take a look at Nicky's report on this excellent show!
---
Pamela Murray Winters sits down with anti-folk singer Jenn Lindsay for a chat about the indie scene. Check it out!
---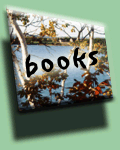 Science fiction writer John Varley summons Red Thunder, which Ron Bierman calls "one of his most entertaining books ... and a refreshing, optimistic break from the dyspeptic, anti-utopian futures that dominate the field today." Gregg Thurlbeck, on the other hand, says the novel "is hindered by a split personality" that jockeys the juvenile and adult camps of science fiction.
Martin H. Greenberg and Larry Segriff take combat to the next level in the anthology Future Wars. "There isn't a single disappointment in this collection of 10 original stories," Ron crows.
David Clement-Davies explores a society of wolves in The Sight. "Clement-Davies' themes of light and dark, good and evil, love and hate reverberate throughout his pages, but it's the wolves' oral traditions that are fascinating," says Julie Bowerman. "The Sight is a fascinating look into a society that reflects our own -- with a shared history of the world and a magical spirituality."
Nancy Springer summons the Four Horsewoman for an Apocalypse in a small Pennsylvania mining town. Tom says Springer "gives particular strength and focus to her female characters, tapping into feminine power in a way that is neither preachy nor political, but very genuine in a tradition-bound setting where women have been relegated to a supportive role."
Aubrey L. Haines expounds on An Elusive Victory: The Battle of the Big Hole. Alicia cautions readers to take some aspects of the tale with a grain of salt.
Carolyn Dunn is Outfoxing Coyote in this book of Native American-themed poetry. "Dunn's poems are both personal and universal, and she transfigures the everyday experiences of her life through the mystical beings who inhabit her Creek/Cherokee/Seminole heritage," says Janice Snapp.
Tom dips back into the Love & Rockets tapestry with Dicks & Deedees, the 20th collected book in the Hernandez series. "Love & Rockets is a soap opera on paper -- sometimes light-hearted and sometimes not, and occasionally daubed with traces of science fiction in a real-world kind of way -- but it's always absorbing stuff," he says. "Within a few panels, I was deeply involved in the continuing hijinks of Maggie, Hopey and their wonderful supporting cast."
Mark Allen shines a light on Gordon of Gotham, a character usually overshadowed by his friend and ally, the Batman. "While set in Batman's world, however, this is no superhero tale; it is a gritty, entertaining cop yarn, sure to please the most demanding fan of that genre," Mark says.
We meet Rock Jaw, Master of the Eastern Border in the fifth collection of Jeff Smith's Bone tales. Tom says the book is a detour in the saga's progression, but "don't let that dissuade you ... it is a vital chapter in the overall tale."
---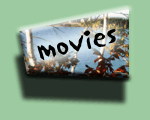 Jack is dead, and his friends try to carry out his Last Orders. "Essentially, the story is simple: It takes a day in the life of Jack's three buddies from the pub, his widow and his son, and puts the men on the road to Margate with Jack's ashes in tow," says Janine Kauffman. "But in the hands of Michael Caine, Tom Courtenay, David Hemmings and Bob Hoskins, the friendship of half a century, with all its rocky spots and unspoken love, becomes something more."
Stephen King's Thinner is famous for one thing, Dan Jolley says, "and it's not this motion picture adaptation. ... The movie has little chance of becoming a classic or universal crowd-pleaser."
Cheers!
23 August 2003
There are only two reasons to sit in the back row of an airplane:
Either you have diarrhea, or you're anxious to meet people who do.
- Rich Jeni
We're back after a rare week's holiday! (Our first?!) And we're rarin' to go with another gangbuster edition! But enough idle chatter, we've got a lot of reviews for your enjoyment this week -- and our editor needs to go cool down this Caribbean sunburn. Hoopla!! Now, where are the fixings for a nice Jumbie Sunset...?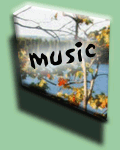 Rua, featuring a pair of camera-friendly Irish musicians, is back on the scene with Dream-Teller. "Rua does not provide 'traditional' Irish music, so purists should give this a miss," Tom Knapp warns. "But anyone who likes a graceful, elegant sound will treasure this music for a long, long time."
Sliabh Notes, an Irish supergroup deserving the name, brings its sights to bear Along Blackwater's Banks. Jamie O'Brien says the musicians "play with spontaneity and relaxation that comes from knowing each other. But they also play with a tight depth and a sense of the dance that can only come from an immersion in and love of the music."
Michael William Harrison, an accomplished local Texas-Celtic folksinger, is on his First Time 'Round as a recording artist. Tom says Harrison "is the sort of authentic folk artist who keeps the genre alive and kicking." And congrats to Tom, who doesn't believe in making the staff do all the writing; this marks his 1,100th Rambles review!
Donald MacLellan, the late, great Cape Breton fiddler, shows a simple touch on The Dusky Meadow. He joins forces with pianist Doug MacPhee, Virginia MacIsaac says, and "these two fellows know the music inside out, and they play as natural as breathing; so natural, yet so eloquent."
B
ob Snider is Stealin' Home. Rachel Jagt calls him "one of Canada's most endearing and respected songwriters," now back in action after a lengthy hiatus from music. "It is silly and heartfelt, simple and funny, all at the same time," she says.
Gina Holsopple's youthful appearance belies the maturity of her songs on Rain Princess, says C. Nathan Coyle. The album, he says, is "a marriage of E.E. Cummings' nonsensical whimsies with Virginia Woolf's stream-of-consciousness, whose offspring is a delightful mixture of delirium, joy and confusion."
Chuck McCabe explores trouble and woe on Bad Gravity Day, but Sarah Meador says "those who like good storytelling and a touch of blues in their folk will find it puts a smile on their face all the same."
Justine Kay "wants to be a pop star," says Joy McKay, as evidenced on Dreaming in Colour. "Kay's voice is shimmering at its best and her songwriting shows promise," Joy reports. "What's missing here is another level of personal honesty and individuality...."
German clarinetist Theo Jorgensmann pays tribute to alto player Ornette Coleman, one of the most influential jazzmen of the last 50 years, with To Ornette-Hybrid Identity. "He demands as much from the head as the heart, but it's definitely worth the effort for those who like free jazz or have been nibbling at its edges," Ron Bierman says.
Gerald Veasley has a touch of Velvet on his new CD; Alicia Karen Elkins says it takes her back to '70s-era jazz. "It is a blast from the past that will tickle your soul and get your feet moving in high gear," she says.
There is "so much more to George Winston than meets the eye," Jamie proclaims. If you have your doubts, check out Night Divides the Day: The Music of the Doors, a concept album Jamie calls "a tribute by an amazing musician to his favorite band."
Doyle Lawson & Quicksilver flash back to their origins on The Original Band. Peter Harris says this recording recaptures the band at its foundation and proclaims it "classic bluegrass."
Solomon Burke's re-release of Soul Alive! is "equal parts soul, blues, house party and revival meeting," says William Kates. "It's the next best thing to actually seeing Solomon Burke in a small club; listening to this disc you will feel like you are there."
Takillacta "may not be a traditional Andean band," says Sarah. "But Andean music is a living tradition, and needs to keep moving to stay that way. The Andean Songs on this album offer a clear direction, not too far from the current path, for future exploration."
Canyon Records focuses on another indigenous tribe with Apache: Traditional Apache Songs. "These songs are of a more delicate and soft nature than most Native American music," says Alicia. "They are quite feminine and soothing."
Rita Lee remakes the Beatles in her own image on Aqui Ali Em Qualquer Lugar, which adds Brazilian flair to the music. Peter says this "is a stunning Beatles tribute album" in both English and Portugese.
The compilation is excellent but the effort was slow in coming, according to Scott Woods after listening to The Rough Guide to the Asian Underground. "In the time that it took them to dig these tracks up, a host of excellent Asian-relative electronic music compilations have come down the pike," he explains. "It's simply too little too late."
---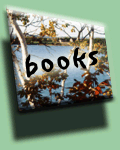 Nina Kiriki Hoffman expounds on The Silent Strength of Stones in a contemporary fantasy novel that caught Tom by surprise. "The Silent Strength of Stones is an excellent introduction to her writing, which -- like contemporaries Charles de Lint, Emma Bull, Terri Windling, etc. -- crafts a highly developed fantasy world within the framework of a thoroughly modern, very real society," Tom says. "Her characters are finely drawn and wholly believable in this setting, and the story resolves neatly while still leaving ample room for a sequel."
H
erbie Brennan initiates the Faerie Wars in his new young-adult novel that crosses the borders between our world and the source of fairy tales. "Faerie Wars is a fine introduction to Brennan's dual world and opens many intriguing possibilities for future stories," Tom says. "Targeted for young adult fans of fantasy and contemporary fantasy, it will appeal equally to adult readers."
Irene Radford continues her look at Merlin's Descendants in Guardian of the Promise. "As always, Radford deftly weaves history and fiction together, making the first readable and the second believable -- not necessarily as easy as it might sound," says Laurie Thayer.
Jennifer Roberson concludes her story of Sandtiger and Del with Swordsworn, a fantasy novel Laurie says "story moves along without stalling anywhere to a satisfying ending."
Sarah has a blast in the future world of The Duke of Uranium, a new SF novel by John Barnes. "The exuberance of both the adventure and the writing itself makes a pleasant diversion for those tired of deep questions over humanity's destiny," Sarah says. "This is grand space adventure, not some tense political thriller!"
R.G. Roane needed more pages to outline The Delphinus Chronicles, Sarah says. "There's an epic story here, but an epic needs room and time to sprawl," she explains. "Condensed to hardly more than a novella, it can't help seeming like a collection of snapshots, confusing glimpses of a giant tapestry."
Antony Beevor explores in detail The Fall of Berlin 1945, a history tome Rambles newcomer David Roy admires for its thoroughness and presentation. "Beevor does a good job with his subject," he says. "He writes in an interesting manner that doesn't contain the dryness that is prevalent in some history texts. However, he does go deep enough into the subject that it's obviously not intended for light reading."
Alicia finds her demonic lore in A Field Guide to Demons, Fairies, Fallen Angels & Other Subversive Spirits by Carol K. and Dinah Mack. "It is one of the most valuable references a horror writer can own," Alicia notes.
Diane Ahlquist gets lunar with Moon Spells: How to Use the Phases of the Moon to Get What You Want. Alicia says this is "a distinctly different type of lunar book. ... It offers just the right amount of information in an easy to understand format."
Patrick Rosenkranz brings his knowledge of the scene to bear in Rebel Visions: The Underground Comix Revolution 1963-1975. "And, by the bristling beard of Mr. Natural, it's a damn well-written volume," Tim Truman says. "The text is brisk, often humorous, but carefully crafted and extremely informative."
Two Aliens books pit the vicious predators against God -- well, not really, but religion plays a big part in both Sacrifice and Salvation. Tom takes a look at the result.
J.E. Smith says his first Complex City collection is All in a Day's Work. Read Mark Allen's review to see what this storyline -- with its bulldog cop and lovesick superhero -- has going for it.
---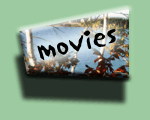 Dan Jolley says Simply Irresistible is "a thoroughly charming little romantic comedy that depicts a love that is thoroughly magical and pure."
Alicia is experiencing Tremors -- and it's not for the first time, either! "This is the movie that began the cult following of Burt Gummer and the great white worm, El Blanco," she says. "It defies categorization and is a blend of science fiction, old-style horror and action, completely immersed in comedy."
---
Tom closes the day with a brief pondering about life, love and communication, a rambling that struck him while relaxing alone on a Caribbean island on what was supposed to be his wedding day. Heed his warning to all in fatal procrastination.
Cheers!
9 August 2003
I do not exist to impress the world.
I exist to live my life in a way that will make me happy.
- Richard Bach
Our editor is jetting off for a much-needed unhoneymoon this week. Because he will be off selfishly enjoying sun, clear seas and tropical drinks made with rum and fresh fruit, the August 9 edition of Rambles is serving double duty for this week and next. To make up for what we are sure will be a devastatingly depressing lack of new reviews on August 16, we're making today's update a little bigger than usual. Hoopla!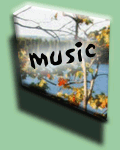 After a sophomore stumble, Enter the Haggis finds its footing on Live!. With this recent concert recording, Tom Knapp explains, the Ontario-based group "reasserts itself as one of the jolliest, most energetic bands of bagpipe rockers around."
Buddy MacMaster, acclaimed Cape Breton fiddler, "has created an excellent cross-section of his musical style to add to your collection of Cape Breton music and lore," says Virginia MacIsaac. Read her review to see why you should add Cape Breton Tradition to your playlist!
Wayne Morrison explores The Islay Ball, a recording of Gary West's bagpipes and more, in minute detail. "The Islay Ball is the most entertaining piping album I've listened to in a long while," Wayne asserts. "The mix of great tunes, high-quality piping, tasteful and musical arrangements, and excellent guest musicians combine to give a feast for the ears."
Kyndryd "presents a solid and original selection of songs and instrumentals that makes for exceptionally enjoyable listening and has already proven pleasantly addictive!" That's Jenny Ivor's report on the Celtic rock band's self-titled debut.
Skydance is a Scottish band, but Labyrinth has touches from all over the world. "The fact that these musicians were able to seamlessly blend these variant cultures into one lovely group of songs is a strong indicator of our common humanity," remarks Ann Flynt in her review.
G
race Griffith is "simply enchanting," says Jamie O'Brien. On Sands of Time, he says, "she carries images in her voice. Warmth and comfort engulf you when she sings."
Draupner's first album is one for Swedish fiddle fans, says Jennifer Hanson. "Draupner shows that traditional music lives through being played with passion by new generations of musicians, not through being embalmed by custom."
Rahel Jaskow enjoys a Day of Rest on this CD dedicated to the Jewish Sabbath. Valerie Frankel says the songs are "haunting. ... These songs are all classics, ancient folk melodies that Jaskow resurrects in new and original ways."
Trout Fishing in America is Closer to the Truth with an album Sarah Meador says is "about daydreams and desperate romance, lost summers and miraculous winters. It's exactly the sort of subject material that turns mushy and cloying on the pens of poor songwriters. So it's all the more impressive that Trout Fishing in America has turned this into a firm, funny, sometimes even cutting album based around wishes and romance and long devotion."
T
im Harrison sings in a Wheatfield with Crows, and Rachel Jagt notes that the Toronto-based singer-songwriter "is a poet with an appreciation for drama and history." The new album, she says, is "a collection of well-written and beautifully performed originals and adaptations of poetic journeys that have touched his life."
Logan says Breathe, and Joy McKay says he's "an energetic and sincere performer who has commercial potential." Still, she wishes he would "try a more individualistic and experimental sound. If he does, his unique voice may shine even more brightly."
John Montgomery is just One Step Away from having a really great "alternative folk pop" album here, but C. Nathan Coyle says he falls shy when he loses his momentum along the way.
Canyon Records continues to supply fine Native American music collections; in this case, Alicia Karen Elkins shares her impressions of Traditional Voices: Historic Recordings of Traditional Native American Music. "The songs and tunes are so diverse that there is certain to be something that will stand out and appeal to every musical taste," she says.
Robert Tree Cody and Rob Wallace dedicated White Buffalo to the miracle buffalo calf born in 1996 in Wisconsin -- during a recording session that turned out to be, according to Alicia, "55 minutes of some of the top Native American music on the market."
In 1999, Dolly Parton made the momentous decision to switch from country music to her bluegrass roots. Peter Harris is there to take a new look at Grass is Blue, which Peter ranks as "one of the best albums Dolly has ever recorded."
The Patty Loveless holiday CD Bluegrass & White Snow is "way overdue," Peter complains -- but, fortunately, it was worth the wait! "It's already one of my favorite (from well over 100) Christmas albums," he says.
Michael Jones, a trendsetter in the new age genre, conjures Echoes of Childhood with his latest recording of piano compositions. "As a cycle of musical pieces setting forth a story, Echoes of Childhood succeeds," says Jennifer. "Jones has done something different from the typical instrumental album."
Brian Auger's Oblivion Express takes a pleasant trip down memory lane with Voices of Other Times. William Kates says "every track on this disc gets such a great groove going that you won't want any of them to end."
Townhall plays The New Song on a studio jazz album that took a few spins before it hooked Wil Owen's attention. "It must be a Philly thing that my Texas brain just wasn't connecting with," Wil said. "But after giving the CD a chance, I think I'm starting to like it ... a little bit."
Maria Muldaur provides a pleasant interpretation with A Woman Alone with the Blues ... Remembering Peggy Lee -- but Ann says that this capable singer is "unable to evoke the emotions" these songs deserve. "Muldaur is a dedicated musical artist," Ann explains. "However, she is more of a light-verse poet than a teller of the epic tale."
Putumayo's disc Asian Groove may be, according to Sarah, "the best dance album I've heard. ... But Asian Groove, for all its diversity, doesn't offer much to mark itself as Asian."
---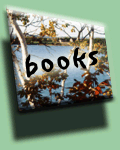 Alicia finds the wealth of Eire in The Encyclopedia of Ireland, a weighty tome edited by Ciaran Brady. "This is the first book I reach for when I want to find information on anything relating to Ireland," she says. Unlike many reference books, however, it is also "a fascinating pleasure read."
James Bonwick's century-old book Irish Druids & Old Irish Religions is still a valuable resource today, says Alicia, who has the more recent Barnes & Noble edition. "It can be used as a reference or simply enjoyed during an afternoon of pleasure reading," she explains. "Bonwick's lively writing style keeps you fully engaged and moving forward to the next page."
James Mooney's pivotal study on American ethnology, Myths of the Cherokee, was originally published in 1900 but is back on the racks for modern readers. "Once you accept that Mooney was on a government mission and was writing this to government specifications, you can enjoy it immensely," Alicia says.
Joe Haldeman's Guardian is a "well-paced and descriptive" novel set mostly in Philadelphia and the Alaskan gold fields in the late 1800s and featuring a mysterious raven, Donna Scanlon describes. This enjoyable book falters, however, because of elements of science fiction that don't mesh well with the historical setting.
Ian R. MacLeod demonstrates admirable writing skills but a lackluster gift for plotting in The Light Ages, Dan Jolley reports. "MacLeod is most definitely a talented writer capable of making his words dance across the written page, but I have to admit I found The Light Ages a slow, sometimes frustrating read," he says.
Kate Elliott minds The Gathering Storm in this, the fifth book of her Crown of Stars series. Laurie Thayer says it's "amazing how well Kate Elliott manages to juggle her various storylines without dropping anything; I don't remember a single detail that doesn't tie in with the rest of the vast story laid out in this series."
Don Sakers sees The Leaves of October, his science-fiction novel from 1988, reprinted this year. Paul de Bruijn says he wishes he'd read it 15 years ago. "Sakers has woven a wonderful tapestry of tales together into a greater whole," he says. Congrats, Paul, on Rambles review #100!
Emilie Richards returns to the Whiskey Island Saloon for The Parting Glass. "I don't know how Richards does it," says Kyra Quinn. "She so beautifully combines several storylines without confusing readers. Not any easy feat!"
T
he town of Barrow, Alaska, experiences 30 Days of Night in midwinter, and the long darkness attracts a crowd of hungry vampires in this story by Steve Niles and Ben Templesmith. "30 Days of Night is a brilliant piece of storytelling, and fans of the vampire genre should certainly add this to their collection," Tom says. "I'll be curious to see how Niles or others run with this idea, now that it's seen the light of day."
Laurie treads the printed world of Buffy the Vampire Slayer in the new graphic novel Note from the Underground. "Longtime fans of the television series should enjoy the story, even if they've never read a graphic novel before," she says. (And guess who the guest star in this one is! No, it's not Angel....)
The valley goes to war in The Dragonslayer, the fourth book in Jeff Smith's Bone saga. "This is good stuff," Tom says, "and it keeps getting better."
Will Eisner adapts an African legend into graphic form in Sundiata: A Legend of Africa. Michael Vance praises the work, but says it is "among Eisner's lesser works."
---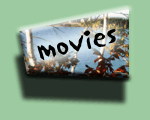 Tom opens The Gift, a suspenseful thriller with a twist. "The Gift could easily have veered into melodrama, or even rampant silliness, but director Sam Raimi's steady hand and an exceptional cast keep this movie flowing steadily," he says.
Dan extolls the virtues of Nell, an extraordinary film starring Jodie Foster. "Nell is a testament to her unlimited talent as well as her unmatched commitment to what she does," Dan says. "The character of Nell is a role most actresses would never consider taking."
Dana Fletcher gives two thumbs up to Voices of the Doumbek by Robin Adnan Anders. "If you've ever wanted to learn hand drumming after hearing Middle Eastern rhythms, this video is a good place to start," she says.
Cheers!
2 August 2003
Nobody grows old merely by living a number of years. We grow old by deserting our ideals. Years may wrinkle the skin, but to give up our enthusiasm wrinkles the soul.
- Samuel Ullman
A gig yesterday and a gig tomorrow, and later this month, a gig on QVC -- it's a good time to be in an Irish band! A lot of folks predicted the fad wouldn't last much beyond the initial splash of Riverdance and Braveheart, but the music still keeps touching people's spirits and lightening their load. And we wouldn't have it any other way! Alas, Celtic music fans, we have only a few reviews in that genre today, but stay tuned for more next week! And we have lots of other great music, book and movie reviews for your reading pleasure, too!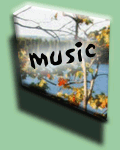 Renowned piper EJ Jones, perhaps best known for his work with the band Clandestine, goes it alone with The Willow. "This solo album enhances his reputation not only as a musician, but also as a composer," Jamie O'Brien informs. "And he has surrounded himself with a fine group of musicians who are very much in sympathy with his style."
Ru-Ra, the New England-Celtic duo of Maggie Carchrie and Thomas Leigh, crosses the line between studio electronics and traditional folk music on their self-titled CD. The result has John Cross chanting, "Ru-Ra, give us more! Raise the ruckus again!"
Elisa M. Welch turns The Wheel for Joyce Rankin, who says the singer has "a lovely voice" and a batch of well-written songs. "The CD bears repeated listening," says Joyce. "It's a good CD for a quiet night home alone with the light of a candle, or to share with friends while conversation swirls and hums."
Lief Sorbye fills a void with Folk Music from Norway, a CD that whets Sarah Meador's appetite for Scandinavian folk songs. Read Sarah's comprehensive review of this ARC Music release!
S
hannon McNally makes her big-label debut with Jukebox Sparrows, an album William Kates considers one of the 10 best releases of 2002. "McNally could most easily be compared to Joan Osborne or Sheryl Crow, but I'd suggest Bonnie Raitt crossed with The Band with a little dash of Allman Brothers and Little Feat," he says.
Folksinger Clayton Denwood "has a voice that demands to be heard," says Rachel Jagt. She describes the songs on Sunset on the Highway are "beautiful, touching, blazing, aching, poetic and heartfelt."
Canadian folk-music comedienne Nancy White is "back again with her trademark acerbic wit and flair for catchy tunes," says Rachel. "Stickers on Fruit is a musical comedy cabaret collection of songs that is sure to make you laugh."
Geoff Muldaur instills awe with his Beautiful Isle of Somewhere. "I've always liked to hear blues sung in a deep morning-after-too-much-liquor voice," says Virginia MacIsaac. "Now, Muldaur throws that out of the water with his own brand of blues and a stylish voice to match. His style is fluid, but not mellow, never mellow -- because even though it goes down like warm, golden, apple cider, its heat spreads like a quick shot of double scotch."
Elizabeth Cook says Hey Y'all to country music fans everywhere, and she earns the respect of Peter Harris, who makes his Rambles debut by singing her praises. "If you love traditional country music, you must buy this to prove to the major labels that it's worth their investment," he exhorts. "If you don't, you only have yourself to blame if all you get from them is crossover albums."
The Lynn Morris Band "might easily be considered the dream team of bluegrass," according to Gianmarc Manzione, who describes the Shape of a Tear as an album that covers "familiar musical terrain with aplomb and passion."
The spirit of a people are preserved on Traditional Navajo Songs, a compilation disc from Canyon Records. Alicia Karen Elkins calls this a collection "that should be preserved for future generations."
Peter "Wyoming" Bender accomplishes his musical goal in Canyon Drums: An Exploration of Native Drumming. Alicia says the composition of Bender's pieces "contains some of the most intense layering and opposing melodies to be found in the Native American genre. The tunes consistently have incredible depth, and you will want to listen to this CD time and again."
Bassist Joe Fonda and guitarist Gilbert Isbin have "outstanding credentials in styles from pop to classical," Ron Bierman concedes. But on their jazz CD Blisters, Ron says, "they seem like academics playing for each other rather than a general audience."
Luciana Souza shows off her brand of Brazilian jazz on Brazilian Duos. Tom Schulte lauds "her excellent vocals and lucid phrasing that draws the listener deep into each track."
Fiesta Filipina shares the Music of the Philippines, and Sarah says the band is an "excellent ambassador" for the musical style. "It leaves me wanting to know more about the culture, the people and the tradition behind it," she says.
---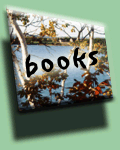 British and Welsh mythology can be quite impenetrable to the casual observer, Sarah observes. To sort out the muddle read Mabon & the Guardians of Celtic Britain: Hero Myths in the Mabinogion, in which Caitlin Matthews sorts it all out. "No guidebook is ever as rich as the actual journey, and Matthews' book won't satisfy an urge to wander back through the sourcebooks of mythology," Sarah says. "But I don't recommend starting the trip without her."
Jesus Muhammad-Ali delves into The Evolution of the Nation of Islam in a book Tom S. says can be "somewhat impenetrable. ... Still, the story shines through illustrated by first-person anecdotes and numerous photographs."
Sarah gets right to the point on this one: "Any fantasy lover who doesn't feel their interest jump when they learn of a new Steven Silver and Martin Greenberg Beginnings anthology has clearly not been paying attention. Horrible Beginnings is another collection of accomplished authors' surprisingly good first steps, and a fine introduction for those who like their fantasy with to have some bite -- and maybe some claws, too."
David Matheson summons the Red Thunder in this novel that reads like the memoirs of the Schi'tsu'umsh, a Native American tribe from the Northwest. "The end result is a book that vividly depicts a time, place and people very different from the average 21st-century reader while deftly pointing out our common ground," says Donna Scanlon.
Lisanne Norman reaches Between Darkness & Light in this novel from her Sholan Alliance series. Jenny Ivor says the book "is brim-full with intrigue, mystery, manipulation, politics and sex. ... The interaction between all the characters, species and situations made my head spin, but the book was glued to my hand until I turned the final 752nd page."
Tony Hillerman's murder-mystery novel Skinwalkers "takes you deep inside the Navajo culture and folklore," Alicia reports. "It will keep you on the edge of your seat and amaze you with unexpected twists."
James Siegel presents a tale of betrayal and blackmail in Derailed. Wil Owen says the audio version of the tale benefits from excellent narration but suffers from a plot that leapfrogs important elements.
R
on Goulart chronicles the history of an American art form in Comic Book Culture: An Illustrated History. Tim Truman has high praise for the highly illustrated volume, which Tim calls "one of the most attractive and comprehensive histories of Golden Age comic-book art and artists that one is ever likely to see."
Jill Thompson hosts a party for the former damned At Death's Door in this clever manga tale based on Neil Gaiman's popular Sandman storyline. "It's a quirky idea, written and drawn by a quirky person," says Tom Knapp. "At Death's Door is a treat for Sandman fans, and a welcome return of some favorite characters in a new setting."
The graphic novel Child of Dreams, by Japanese writer and artist Kia Asamiya, draws its image of Batman from the films starring Michael Keaton, Mary Harvey opines. "While Batman is certainly being run through a different filter, the result is something very fine and quite close to the core of the character. In fact, Asamiya's Batman may be the most accurate version on the shelves since Batman: Black & White."
Vittorio Giardino's No Pasaran is set in the Spanish Civil War. "Undeniable is the high quality of this book that gives equal value to characterization, setting, pacing, plot and dialogue," says Michael Vance. "No Pasaran is that most rare commodity, a true graphic novel."
Taylor Mali's poetry comes to life on Conviction. Scott Woods says the package is a gift. "There is a fecundity of warmth and ideas in his carriage, his voice, and the stories of his poems. While many of his performing contemporaries have sought to compact more and more words in an attempt to bludgeon audiences with their wealth of vocabulary, Mali's work consistently wins because it is allowed to breathe."
---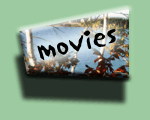 Dan Jolley takes a look at Harry Potter & the Chamber of Secrets, the second in the popular film series, now available for home viewing. "The first movie was thrilling, giving us the first look with the naked eye of the setting already firmly lodged in the imaginative minds of Rowling's readers," Dan says, "but the fact that audiences are now quite familiar with both Hogwarts and the colorful characters who reside there allows for the plot to exert greater control over everything that happens."
There's a lot of honest tension in Changing Lanes, a film that pits Ben Affleck against Samuel L. Jackson. Janine Kauffman says it's "a surprisingly taut thriller" that builds from one small incident into a life-changing altercation.
Tom K. jumps a couple of millenia back in time for an irreverent look at the Life of Brian, a pinnacle in Monty Python's tradition of wit. "It is not, as its detractors have claimed, sacrilegious," Tom says. "But it is extraordinarily funny."
Cheers!
26 July 2003
Most people can't think,
most of the remainder won't think,
the small fraction who do think
mostly can't do it very well.
- Robert Heinlein
Wineries and shopping networks fill my thoughts today. Lovely weather for it, eh? Meanwhile, allow me to take a personal moment to wish my parents a grand day marking 45 years of wedded bliss! Happy anniversary, folks!!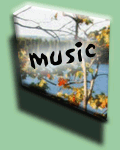 Give Way doesn't yield on Full Steam Ahead, a debut album for a Scottish family band. "I defy anyone not to be enthralled by this group," charges Nicky Rossiter. "The music is fabulous."
Temple Records offers a complete disc from the Battlefield Band and another with various Temple recording artists on A Twenty Five Year Legacy, a retrospective two-disc set from the Scottish label. "This CD set, with 44 tracks in all, is a fantastic bargain," Nicky proclaims. "Along with great quantity it give exceptional quality."
Vermont trio Nightingale plays a blend of Irish/Celtic music Sometimes When the Moon is High. Dave Townsend says the band "does a great job of arranging and blending tunes together ... (for) a very enjoyable CD."
Rufus Guinchard is a landmark fiddler from Newfoundland, and his music is remembered on Humouring the Tunes. "Listen to this album to hear a true folk musician doing what he loved," Tom Knapp says.
Barahunda celebrates Iberian culture with Al Sol de la Hierba. David Cox says this folk group from Madrid "sees the peninsula as a true cultural crossroads with a multitude of voices. ... The group does a good job in blending these into a harmonious whole."
The Black Whistle Singers are Remembering Friends in this Native American recording from the Crow Reservation. "There is intensive layering with opposing melodies and wonderful harmonies," Alicia says.
Next, Alicia punches up some Pueblo Songs from San Juan, New Mexico, a Native American offering from Canyon Records. "These songs are all exceptional! The constant changes in the percussion and rhythm will keep your interest peaked and pull you into the singing."
The compilation disc EverSound Expressions, Vol. 2 is, Nicky proclaims, "some of the best in world and new age music."
Tom Paxton and Anne Hills are reunited Under American Skies. This, says Donna Scanlon, is "an essential CD in that it showcases two folk icons and reminds us that a social conscience never goes out of style."
Marcel Gagnon has too many cooks in his kitchen for his new CD The Watchman - Tom Crow, according to Donna. "He is more than amply supported by a number of people, but sometimes, less is more," she explains.
Waylon Jennings gets a tip of the hat from various artists in the new Dualtone tribute, Lonesome, On'ry & Mean: A Tribute to Waylon Jennings. Nicky says it's "a great way to experience the sound of Waylon Jennings as interpreted by a diverse collection of performers, who give new life to some fantastic songs that are not really in need to resuscitation, but the interpretations are a bonus."
Sarah Meador basks under an Amarillo Sky with McBride & the Ride. "Amarillo Sky is a country album, but those who think country is all lamentation -- or all perky-voiced college girls -- will be thrown for a loop by the optimistic outlook and depth of emotion," Sarah says.
Method Actor re-releases its 1988 self-titled album, a hard-to-find disc with the talented Eva Cassidy singing lead. Read Alicia's review to see why old copies of this CD were going for as much as $500 on eBay!
Tibor Szemo "is one of the few composers exploring the fertile communion of music with the spoken word," says Richard Cochrane. He urges experimental jazz fans to check out Szemo's Invisible Story for some ambitious work.
Isaac Freeman & the Bluebloods give some bluesy gospel sounds under the Beautiful Stars. Sheree Morrow says this is a "soul-soothing, heart-lifting album guaranteed to put a smile on your face."
---
John Cross takes us all along on a visit to the New England Folk Festival, commonly known as NEFFA. Read his review to see why John says the festival "isn't about lists and performers and dancers so much as it is about a feeling."
---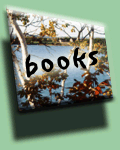 Alicia Karen Elkins shares A Witch's Guide to Ghosts & the Supernatural by Gerina Dunwich. "This book will take you from the most technical aspects of the paranormal to the most fantastical," she promises. "There are no slow points or lulls in this manuscript."
R. Andrew McDonald dips into the past with The Kingdom of the Isles: Scotland's Western Seaboard in the Central Middle Ages. DeborahAnne MacGillivray lauds McDonald's presentation of an often-overlooked period of history.
T
erry Pratchett exposes The Wee Free Men in this, his latest foray onto the Discworld. "Written for a younger audience, it is equally entertaining for adult fans of Pratchett's fantastic world," Tom says. "The pictsies are particularly hilarious, but the entire novel, from conception to denouement, is classic Pratchett ingenuity."
Dawn Cook continues the story of First Truth in Hidden Truth, a fantasy novel Donna says "is every bit as good as the first title."
S.M. Stirling settles the New Virginia of our near future in Conquistador. Sarah says the book "isn't his best effort, but it does deliver the thrills and bounces fans should expect from his work. There are exciting new vistas to explore, dark plots to foil and a romance or two blooming out of the untamed wilderness."
Alan F. Troop shines under a Dragon Moon, a novel in which Daniel Jolley promises there "be dragons of a wonderfully inventive new breed that transcends the notions of myth and legend to take on a thoroughly modern form."
Douglas Niles concludes his Seven Circles trilogy with The Goddess Worldweaver. "The storyline is predictable and, as a result, unsatisfying," says Melissa Kowalewski. "I was, however, very impressed with the author's grasp of military history and his deft use of famous historical characters in weaving this fantasy novel."
Walter Ihlefield continues his series of mystery novels with Controlled Conclusion, a book Alicia says "keeps your interest peaked and your fingers turning the pages."
Tim Green presents the audio version of The Fifth Angel, a novel Wil Owen believes "is not Green's best work, but I think most fans will still find it decent entertainment."
Sarah found a lot of good material in Dark Horse Maverick: Happy Endings. She notes, "Dark Horse has a good eye for anthologies and a knack for assembling disparate talents in the industry. Happy Endings is proof of both."
Jeff Smith places Bone and his friends in the Eyes of the Storm, the third book in an ongoing series. Tom says the story "becomes more engrossing with every volume. Smith has created a masterpiece."
Tim Truman takes a peak at the latest Jack Kirby Collector, which pays tribute to one of the most influential names in comic-book history.
---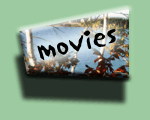 Miles O'Dometer says Kissing Jessica Stein is what you'd get if Annie Hall "had been written from the woman's perspective." The film, he says, "is a very personal dialogue on the nature of relationships, good and bad, straight and otherwise; on the risks of undertaking a relationship; and on the challenges of explaining to family, friends and co-workers that you've decided to follow a somewhat different course in life."
Tom Schulte explores a fascinating subculture in John Paget's documentary Almost Elvis.
Cheers!
19 July 2003
There is nothing more dangerous in this world
than persecution and bigotry justified by religious conviction.
- The Rev. Webster "Kit" Howell
We have a lot of great music and book reviews waiting for you today, as well as a look at one of the most popular movies now in the theaters. So, without further delay, here's today's edition of Rambles for your enjoyment and edification.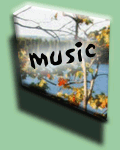 Four Men & a Dog serve up "some of the very best in Irish traditional music" with Maybe Tonight, Nicky Rossiter asserts. "This is one of the must-have CDs for aficionados of music, whatever your taste."
J
ames Scott Skinner is The Strathspey King, as evidenced by this new release of early 20th-century recordings by a master of the Scottish fiddle. "This is more than a CD, it is a historical record," says Nicky.
Robin Laing may well be addicted to the singing, not the drinking, of whisky -- a talent he demonstrates on his newest CD, The Water of Life. "His Angel's Breath was a triumph, but this exceeds even that CD," Nicky proclaims.
The Blackbirds enrich the Celtic tradition with The Earth & the Gravel, which Fred Keller describes as "an ambitious, unique blend of traditional and contemporary, Celtic and American."
Kathy Mattea turns from country to Celtic-tinged folk with Roses. "This record should help Mattea shed the country label, hopefully without alienating her existing fan base," suggests William Kates. "I, for one, can't wait to hear where she'll go next."
Vicky Harris has a good Touch when it comes to songwriting. Joy McKay says the album boasts "a warm, open collection of songs, featuring one truly outstanding song and many others that are very appealing."
Andy & Denise are ready to Go. Jean Lewis enjoys the music, but isn't blown away by their sound.
Minton Sparks shares poetry and music on This Dress. Jenny Ivor says Sparks "is deceptive, a plain-speaking Southern woman who doesn't speak plain at all. A poetic force to be reckoned with, she demands that your ears pay attention, and your mind as it follows her laid-back voice, visualising the images she creates with clarity and ease."
The Paul Winter Consort marks 20 years of Winter Solstice celebrations at the Cathedral of St. John the Divine in New York with the release of Solstice Gems. "All in all, the two CDs provide a delightful two hours' worth of music for the Paul Winter fan, and a good introduction to the Consort, its many changing members and the history of the group for those who haven't yet discovered the many joys of Winter's very distinctive brand of music," Chet Williamson opines.
The compilation disc Hearts, Hands & Hides: A Shamanic Journey into Native Drumming of the Americas demonstrates drumming styles from "traditional Native American to tropical rainforest to Cuban and African," Alicia Karen Elkins explains. "As these styles are assimilated into Native American music, radically new sounds are emerging for an entirely new style of native music for the next generation."
Alicia recommends The Drums of Poundmaker: Cree Pow-Wow Songs by the Tootosis Family. "It is the ideal music for round dancing and this family displays an extreme amount of talent, likely from the generations of playing and singing together," she says.
Conjunto Jardin caught our reviewer's attention with its "infectious son jarocho style" of music on Floreando (Flowering). "For those not familiar with the jarocho style of son," Wil Owen explains, "it is very upbeat and invites you to dance -- with or without a margarita in hand."
David Hillyard & the Rocksteady 7 form a United Front, featuring reggae-inflected jazz. "It's an intriguing, dynamic amalgamation," Gregg Thurlbeck explains.
Ferdinando Argenti and Enrico Rosa jam To the Old Friendship. Paul de Bruijn says the men "create some wonderful jazz. ... The give and take between the two musicians as they build off of one another's work makes the CD a joy to listen to."
Chet really wanted to like Blues on Blonde on Blonde, a tribute to the pivotal Bob Dylan recording, but admits "the final result is disappointing. ... If you're like me, your first reaction after hearing this will not be to play it again, but to get the real thing in the player ASAP."
The Gibson Brothers are Bona Fide bluegrass acts, says Chet. "Rare is the bluegrass act that actually turns out new songs that have a fresh voice ... but the Gibsons are among those happy few who write songs that make you perk up your ears and murmur that you haven't heard that one before."
The Rimrock Ramblers are Way Out West in what Sheree Morrow calls "easily the best collection of cowboy instrumentals ever recorded."
---
Graham Wright discusses the direction taken by the Glengarry Bhoys, a rockin' Celtic band out of Canada, in this interview by Tom Knapp. "Things aren't going quite like the Glengarry Bhoys predicted," Tom notes.
---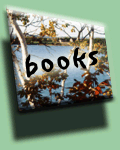 Robert Laxalt makes a literary connection between between Nevada and the Basque Country in Sweet Promised Land. David Cox, says it's "a book for the ages. Ostensibly about one man, it's about experiences that are shared by many."
Tim LaHaye outlines his beliefs on The Merciful God of Prophecy: His Loving Plan for You in the End Times. Donna Scanlon says the reading by Richard M. Davidson "enhances the book greatly."
Folks interested in ghosts and hauntings should own a copy of Haunted America, a book compiled by Michael Norman and Beth Scott. "It is much more than simple ghost stories," Alicia explains. "It is more a reference work that examines all aspects of 62 reported sitings and incidents."
Marion Zimmer Bradley unleashes a tale of Greece and Troy in The Firebrand, a newly reissued novel Jean Marchand takes a new perspective on an old story and "gives the account a poignant twist that is incredibly effective."
Anne McCaffrey pays Freedom's Ransom, the fourth book in her Catteni series. "McCaffrey tells the tale with her usual deft precision and immaculate presentation of empathetic characters in adversity," says Jenny. "Science fiction this may be, but daily life goes on no matter what century or planet, and the human touches to the storyline make for a delightful and entertaining read."
Mercedes Lackey orders a Joust among dragons and riders in a novel Ron Bierman sees as the first in a series. "Lackey's prose is ordinary, but wonderfully clear," Ron says. "Dragon fans will enjoy the clever, detailed descriptions of their favorite fantasy creatures."
Kurt R.A. Giambastiani rewrites history in Shadow of the Storm. This one, says Alicia, "really messed with my head. ... It is a magnificently entertaining read that will keep you wanting to know what happens until the very end."
The story of three wandering Bones continues in The Great Cow Race, the second volume of Jeff Smith's collected adventures. Tom says the tale is a hoot, from its lothario honey merchant to those stupid, stupid rat creatures who are hungry for Bone.
Michael Vance lauds the "pen-and-ink, claustrophobic world" of Richard Sala's Peculia. "A wildly imaginative nightmare, Peculia is that rare comics commodity: original," he says.
Jules Feiffer lays bare The Great Comic Book Heroes in this insightful book. "No one could have done it better," asserts Jean M.
---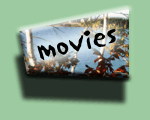 Donna sets sail with the Pirates of the Caribbean: The Curse of the Black Pearl, a movie based on a theme park ride. How well does it make the leap to the big screen? "I don't know when I've had this much fun at a movie!" Donna gushes. "The time flew by, and I was transfixed from beginning to end."
Janine Kauffman takes a close look at The Young & the Dead, a film that scrutinizes Hollywood's self-obsessive approach towards the afterlife. "There are moments of intense sincerity -- many of them -- that speak volumes about how we hope to be remembered after we die," she says.
Cheers!
12 July 2003
I get stranger things than you free with my breakfast cereal.
- Douglas Adams
Fate smiled this week on Fire in the Glen, the Rambles house band, when rain both preceded and followed an outdoor community concert but never impinged on the actual performance. With a Saturday evening gig to prepare, the busy fiddler/editor has decided to keep the introduction short (who wants endless lines of pointless imaginings, anyway?) and skip straight to another jam-packed week of reviews.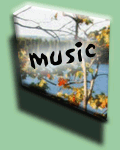 Jesse Smith, an American-born Irish fiddler, proves his mettle with Jigs & Reels, an album Jamie O'Brien examines in meticulous detail! "Listen to Smith and hear echoes of days gone by," Jamie says, "the timeless qualities of such seminal fiddlers as Michael Coleman, Paddy Killoran, James Morrison; he offers a delightful mix of raw excitement and controlled musicianship."
Pol MacAdaim's voice is "deceptively soft," Tom Knapp says, after hearing the Belfast singer's CD If We Don't Help Them Now. "The words have depth, they have meaning, they conjure images of injustice and fear in black-and-white pictures as stark and unsettling as the riot scene on the back of the CD jacket, as gritty as the scene of unapologetic slaughter inside the cover."
The Brobdingnagian Bards have A Faire to Remember, which caters primarily to the sort of crowd that dons tights and ruffs for fun. "Bottom line is, there's a lot of bad music out there on the faire circuit, and the Bards are good," Tom says. "They're fun. They're unconventional. What more are you looking for?"
French-Canadian singer-songwriter Lennie Gallant impresses Joy McKay through The Open Window. The disc, she says, is "mellow, melodic and very appealing," as well as "breezy and refreshing and well worth a listen."
Majorstuen makes its debut with this self-titled release from an Oslo recording session, and David Cox cheers the effort. "The music is delivered with a clean Nordic precision," David says. "Majorstuen is coolly creative and competent at delivering an interesting, if pain-free brand of folk."
Mary Youngblood's CD Beneath the Raven Moon, featuring Native American flute recordings, gets a rave review from Alicia Karen Elkins. "If you listen to only one CD this year, make it this one," she insists.
Alicia says While the Eagle Sleeps: Night Songs & Lullabies of the Native American Flute, featuring Alice Gomez, Madalyn Blanchett and Marilyn Rife, is "the CD for relaxation, meditation and journeying!"
Jeff Talmadge "is a musical painter as well as a storyteller," Jean Lewis insists. As evidence, check out Gravity, Grace & the Moon.
Karaugh Brown "is a name to remember," Nicky Rossiter says after spinning One Round Orange. "These are not your run-of-the-mill love songs or contemporary comment pieces," Nicky says. "Each has a literary quality that betrays an interest in language and its use."
Ray Naylor's new folk recording Slow Cooker is "one of the most interesting, heartwarming and original albums I have heard this year," Nicky swears. "This guy deserves success."
Donald Wayne Johnson gives Half a Heart, and that's enough for Sarah Meador. "His voice really is the defining sound of the album, able to growl and sigh at once, melodic enough to be sweet without sounding canned or refined," she says.
Erica Brooke shares her Heart Like Mine, a country music debut that Jenny Ivor believes could signal great things for her future. "Although Brooke initially appears to have a powerful voice, it is quickly evident that most of her choices, including the title track, strain it to the limit," Jenny warns. "This effect is compounded when the recording balance mutes her singing in favour of the music."
Amethystium avoids a sophomore slump with Aphelion, according to Wil Owen, who also reviewed the new age band's preceding disc. The new release, Wil says, "has improved upon what was already working well on the first CD."
Wil's staunch support of the Putumayo world music label grows with the release of Euro Lounge, a disc "designed to showcase a hip way of chilling out."
Lloyd Gregory is Free Fallin' with his smooth jazz guitar. Wil says the album is "a series of jam sessions," and urges fans of the Rippingtons to check out Gregory's guitar work.
The Mike Longo Trio hammers home the sound on Live at the Detroit International Jazz Festival. Ron Bierman says the recording works very well -- even though this was the first time these three musicians performed together!
Paul de Bruijn says Maha Maya: Shri Durga Remixed is a compilation disc with "an interesting mix of traditional and modern sounds" to offer. The CD features the mixing talents of DJ Cheb I Sabbah.
---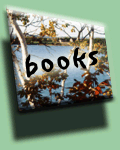 Nicholas Rankin investigates South African-born journalist exciting George Steer's life in Telegram from Guernica. "For those interested in discovering the unknown corners of modern history, this is a great read," says David. "To learn more about World War Two and its prologues, you couldn't have a better guide than George Steer, as illuminated by Nicholas Rankin."
Joseph Bruchac puts his unique spin on Heroes & Heroines, Monsters & Magic: Native American Legends & Folktales. "All the stories are wonderfully retold and each is a treasure of Native American culture," Alicia says. "Once you begin reading this book, you will not put it down until you have finished it."
Margaret Read MacDonald and Richard Scholtz combine their talents in Fat Cat & Friends, an audiobook with stories from around the world. Jean Marchand celebrates their success: "Buy this one for your favorite library, your children or your grandchildren," she says. "Then, talk about the stories, sing the songs, act out the best scenes, make costumes and look for the Fat Cat books in your favorite bookplace."
Nancy Kress compiles the Nebula Awards Showcase: The Year's Best SF & Fantasy 2003. Jean calls it "a virtual banquet of good reading. ... Congratulations to these talented writers for their structured plots and carefully chosen words."
P.N. Elrod takes to the Cold Streets for the latest entry in The Vampire Files. Donna Scanlon says the book stands alone well, for anyone who wants a jumping-on point for the series.
Simon R. Green combines high fantasy and space opera in Deathstalker Legacy, a book Donna says has inspired her to seek out earlier books in the series. "Green keeps the action moving at a swift pace and his style is light-hearted and lively," she notes.
Kevin D. Randle writes 21st-century science fiction in Signals: The Exploration Chronicles #1. The author "writes with facility about the human psyche," says Jenny Ivor. "Randle has a firm grip on the overall structure of the story, telling an interesting tale that steers clear of trivia and has razor-sharp insight into what makes people tick at both individual and group level."
Lily G. Stephen has written "a poetic, artistic novel that almost defies classification, combining mythology, romance, art, a touch of fantasy and an impressive range of spiritual teachings," according to Daniel Jolley. Curious? Read Daniel's review of The Tenth Muse!
Tom takes a look at the debut of Decoy, a fun young series from Penny-Farthing Press "with barrels of potential for growth."
C. Nathan Coyle explores The Path: Crisis of Faith, a new collection from CrossGen. "This work of art deserves heaps of praises," he says. "It is a masterful work of storytelling."
Michael Vance explores the life and work of a comics legend in The Comics Journal Library: Jack Kirby. "Anyone interested in Jack Kirby, the early days of comics or the business end of the shtick must own this marvelous work," Michael says.
---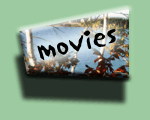 Alicia provides an extremely complete review of Band of Brothers: E Company, 506th Regiment, 101st Airborne, from Normandy To Hitler's Eagle's Nest. "This is one case where the movie actually exceeded the quality of the book," she asserts. Read on!
Tom wastes 90 minutes of life on Lethal Target, an Alien-wannabe with a miniscule plot (and wardrobe). "Special effects are mostly nonexistent, props are strictly bargain-counter and the aliens are so closely related to those from the Alien series I'm amazed there wasn't litigation involved," Tom warns.
Cheers!