8 December 1999
We're back after a slight delay ... hope you didn't miss us too much! To make up for time lost, here's another bulging update to fill your senses.
Elizabeth Badurina begins the day with Brendan O'Loughlin's self-released album, Only For the Music. Although she expected to be swayed by the amateurish package surrounding O'Loughlin's disc, Elizabeth says she was pleasantly surprised by the contents. "It's not traditional Irish music, and it's not Celt-inspired rip-off-pop, either," she says. "He's really breaking ground of his own design."
John Varner is a new addition to the Rambles staff, and he launches his tenure here with one of the great names in Scottish traditions, Dougie MacLean, and his 1995 compilation album, The Dougie MacLean Collection. John has a lot of good things to say about the CD, but warns: "If you're a fan of folk music with energy, this is no place to waste precious time."
Tom Knapp crosses to Britain for a slice of Kate Rusby and her 1997 album Hourglass. Tom was entranced by Rusby's voice, which was "startling in its gentleness and crystal-clear purity."
Chet Williamson said he was "overwhelmed by a fresh wind from the West Virginia hills" when he heard Hazel Dickens and her 1999 recording, By the Sweat of My Brow. A gem for fans of country and bluegrass classics, Chet says Dickens has a "real voice of the mountains expressing all the pain and loneliness the human heart can bear."
John Cross is another newcomer to the Rambles staff, and he makes his entrance with a bit of holiday flair. His first review is for A Taste of Chanukah, a seasonal album which celebrates "the richly cultural, the hauntingly spiritual and the uncontrived joyousness that makes a heart glad."
Janine Kauffman provides us with yet another musical interview. Today, she corners Michelle Malone to learn what the folkie from New York City would do without music in her life.
Tom Knapp shuts the door on the Rambles music chamber and leads the way to the reading room. The first selection today is more funny stuff from Terry Pratchett: the seventh Discworld book, Pyramids. In this episode, Tom says, Pratchett pokes fun at "the questionable burial practices and monarch/deity beliefs of ancient Egypt. And he hits his target with full marks."
Donna Scanlon turns to Cynthia Voigt's book Elske. Set in the Kingdom, home to several of Voigt's previous books, Elske is "compelling, leading to a thoroughly satisfying ending," Donna says. "Voigt's sense of story is exquisite."
Conor O'Connor beams to the world of science fiction with Bruce Sterling for his novel Holy Fire. Conor says the novel engages the reader through a "fascinating weavework of character and setting."
Donna Scanlon is back to confront the widespread fear of spiders in this non-fiction offering on the multi-legged beasties. Peter Hillyard's The Book of the Spider, Donna says, is "delightful and accessible, written with dry wit and an obvious relish for the subject."
Paul de Bruijn closes the page in the Rambles reading room with a review from the graphic novels shelf. Today, he tackles Desert of the Third Sin, the third volume in the ongoing Poison Elves series by Drew Hayes. "The art continues to be excellent," Paul says, "capturing the mood of the moment and of the characters consistantly."
Miles O'Dometer is running two features in the Rambles cineplex today. First up is Mother Night, a 1996 film based on "a very funny novel " by Kurt Vonnegut "about some of the unfunniest things in the world: Nazism, anti-semitism and super patriotism."
Next, Miles lifts the curtain on The Slums of Beverly Hills. Released in 1998, the quirky movie has some "genuinely interesting things to say about families, especially non-nuclear families who march -- or flee -- to the beat of different drummers."
That's another wrap for today. Check us out again later this week!
2 December 1999
Welcome to December!
Tom Knapp kicks the day off with a bang by unveiling Off Kilter by the Texas bagpipe band The Rogues. "There's nothing dull or boring here," Tom assures readers. "It's bloody brilliant."
Tom sticks around long enough to shift our world view to Northern Europe and the Nordic band Groupa. The band's 1999 album, Lavalek, "makes an immediate impression," Tom says. "Groupa is an extremely energetic band which, if they played 'plugged,' would probably blow your speakers out."
Chet Williamson is in banjo heaven with Fiddle Tunes for Banjo, the new release from Tony Trischka, Bill Keith and Bela Fleck. The album, Chet says, is "the ultimate treat for banjo lovers, and a joy for those who like fiddle tunes, bluegrass and flat-out great pickin'."
Audrey Clark says she "was immediately pulled into Deborah Holland's new solo CD, The Book of Survival," so check out her review and see what kept the album from being a total hit in Audrey's book.
Donna Scanlon slips into the holiday season with this review of Tamarack's 1998 recording, Blankets of Snow. Unfortunately, Donna says, the recording is "pleasant but bland."
Tom Knapp pops back in with yet another music review, added today just to make his aggravating friend Jessa happy. (Are you reading this, Kaye?) So check out pagan folk-rockers Velvet Hammer and their new recording, Come Down. The hard-edged band, Tom says, "has good vocals and good writing on its side."
Tim O'Laughlin makes his Rambles debut with a combined review of Paul Kamm and Eleanore MacDonald in concert as well as on their 1999 recording, Calling on Love. "This," Tim says, "is a very, very fine work."
Janine Kauffman is back with another music interview. This time, she tackles issues of art and activism with Amy Ray of the Indigo Girls. (You can also read Tom Knapp's review of the Indigo Girls in concert.)
Julie Bowerman returns after far too long an absence, bringing with her a review of Frank McCourt's emotional memoir 'Tis. Julie says the book "doesn't quite equal the poignancy of Angela's Ashes," but notes "that would be asking the impossible. It allows the remarkable images to continue and that -- despite minor flaws -- is a gift readers will appreciate."
Donna Scanlon tackles another in the long line of Terry Pratchett's Discworld novels, today opening the pages to Jingo. It's a funny take on nationalism, Donna says, and it "makes the reader hungry for other Discworld books -- and that's always a sign of a successful series."
Donna also has a review of Sean Stewart's Mockingbird ready for us today. The book, she says, "is laced with magic and metaphor, but it is first and foremost a painful and funny novel about the closely intertwined relationship between a mother and her daughters."
Audrey Clark turns to one of literature's great names, John Updike, and reviews his 1994 novel Brazil. Audrey suggests you "read it slowly and carefully" because "each layered metaphor creates subtle resonances within the novel -- the effect is a mythic fable of devotion and sacrifice well worth the effort."
Due to an unfortunate Internet error (or, perchance, the machinations of some as-yet-undiscovered e-goblin), Jayme Lynn Blaschke's review of Larry Niven's Ringworld was cut short. Here's the full story.
In the non-fiction department, Amanda Fisher zips in with her review of Faster: The Acceleration of Just About Everything by James Gleick. The text, Amanda explains, "puts our current culture's passion for speed into a context, historically, technically, and psychologically."
Miles O'Dometer opens the Rambles cineplex with an older film, but one that's very appropriate to the coming season: 1989's family classic Prancer. The movie, Miles says, "is that rarest of things: a collection of memories both soothing and haunting, a Christmas film to watch with the lights out, a magnet drawing us back to the faith of a child."
Tom Knapp takes another look at a cult favorite which should be in the collection of every fan of adventure on the high seas: the pirate saga Cutthroat Island. "It's a pirate flick in the finest tradition," Tom says, "full of fighting and brawling, swords and cannons, huge-masted sailing ships and gorgeous ocean vistas, plenty of rum and lots of treasure."
Timothy Keene closes out the cineplex and today's update with the 1999 release Lock, Stock, and Two Smoking Barrels. Tim says the film "is a glorification of violence and crime" but, at the same time, it's "fun, fast-paced, and a good time."
That's it for today. See ya next week!
28 November 1999
With Thanksgiving past (and I don't know about you, but I'm still full!), it's time to start preparing for the onset of the winter holiday season. Tom Knapp gives the Christmas season a boost with his review of the 1997 holiday release from Ceilidh Friends, The Spirit of Giving. In this recording of Celtic-Canadian holiday songs, Tom says, the band members "use their voices as well-tuned instruments to complement one another in the best caroling and wassailing traditions."
Chet Williamson was well pleased with the 1999 self-titled release from bluegrass supergroup NewGrange. "This is new acoustic music merged with the traditional, played by masterful and intelligent artists," Chet says. "You'll find insightful solos, highly collaborative ensemble work, fresh compositions, and new takes on traditional tunes." Read his review of NewGrange here.
Chet also checks out the headlines on Mark McNeil's 1998 recording, Reporter's Notebook. Although he was impressed with the concept, he was less impressed with McNeil's execution. "Unfortunately, only a few of these songs touch the listener on a personal level," Chet says. "Most are preachments disguised as songs."
Michael Gasser opens the door for folk-rocker Rod MacDonald, whose album Into the Blue has "a much more relaxed, if not lazy feel" than his earlier recordings. Unfortunately, Michael says, MacDonald's music has not improved with the mellower sound.
Janine Kauffman makes her entrance to Rambles with a write-up of her 1996 interview with country-folk singing sensation Iris DeMent. Check it out, and watch for more from Janine in the future!
Audrey Clark takes us over into the fiction department, revisiting author Alan Warner and his novel Morvern Callar. "This novel is not the faint of heart," Audrey warns, but notes it is "a finely executed foray into the darkest recesses of human motivation."
Laurie Thayer takes a close look at The Rivan Codex by David and Leigh Eddings. This insight into David Eddings' creative process "is quite readable and quite enjoyable," Laurie says. "It also makes a good textbook for the beginning writer wondering just how to go about writing a fantasy epic -- and where to get a good idea."
Donna Scanlon was happy with Lloyd Alexander's novel Gypsy Rizka. Of the protagonist, Donna says, "Rizka is a delightful character surrounded by a deliciously oddball cast of characters portrayed so convincingly that one could swear the book is illustrated -- which it is not."
Donna also read The Green Mist, adapted and illustrated by Marcia Sewall. Based on an old Lancashire legend, Donna says, the story "is an interesting glimpse into a time when nothing was taken for granted and when the mysteries of nature needed to be explained."
Jayme Lynn Blaschke, long absent from these pages, returns today with his impressions of Larry Niven's science fiction classic, Ringworld. Although it's a book Jayme "desperately wanted to like," he instead found it to be "a staggering disappointment."
Tom Knapp opens a copy of Nick Bantock's Kubla Khan, a pop-up interpretation of the famous Coleridge poem. "Anyone who appreciates the power of Coleridge's words will get a kick out of Bantock's interpretation," Tom says.
Donna Scanlon makes an overdue contribution to the folklore section with her review of Una Leavy's Irish Fairy Tales & Legends. Although artist Susan Field's "glowing vibrant watercolor illustrations capture the intended spirit of the tale," Donna says, "the book misses the mark."
Timothy Keene unlocks the doors to the Rambles cineplex with the new release, director Tim Burton's Sleepy Hollow. This latest remake of Washington Irving's classic tale, Tim says, is a "great story with bad characterizations, a visually appealing cast and set with characteristic Tim Burton gloom, and the movie could almost be called family-friendly if you ignore the whole gore bit."
Tom Knapp hit the "new releases" section of the video store to see the recent Mel Gibson vehicle, Payback. Marked with equal doses of humor and violence, Tom says people who "don't mind the blood and body count" will probably enjoy it.
Miles O'Dometer completes the triad with an older release, Devil in a Blue Dress. The film, Miles says, "not only captures the essence of the post-war detective film, but adds its own touches. There's been better noir, but none that's caught this niche so nicely."
That's another wrap, readers! Come back soon!
25 November 1999
Happy Thanksgiving (U.S.) to all of you from the cast and crew at Rambles!
24 November 1999
Hola! Is everyone eager for another heapin' batch of new reviews? Of course you are! Is the Rambles staff ready to serve 'em up? Of course we are!
Tom Knapp begins the charge with Like Ducks! by Christina Smith & Jean Hewson. Dedicated to preserving the music of their native Newfoundland, the album shines through their cooperation, Tom says. "Hewson has a grand voice for this kind of singing, and Smith has a great sense for how much background, harmony and countermelody" is needed for each tune.
Chet Williamson steps in next with a rousing review of Negro Work Songs and Calls. Newly released from Rounder Records, the album is culled from the Library of Congress Archive of Folk Culture and features recordings made more than 50 years ago. "These were songs and chants that kept a people moving and advancing through dreadful oppression," Chet says. "In the process they made some incredible music that every devotee of folk and traditional music should hear."
Chet nimbly sashays over to bluegrass with Larry and Tony Rice, Chris Hillman and Herb Pedersen's self-titled 1999 release, Rice, Rice, Hillman, & Pedersen. Although the title sounds like the name of a law firm, Chet says the quartet delivers "a wide and always entertaining variety of musical styles, performed in tight bluegrass instrumentation."
Audrey Clark says Georgette Dashiell's Daffodils in Winter is "a quiet, introspective CD ... you have to sit still and listen to."
Over in the folk-rock section of the Rambles music library, Audrey spins Ani diFranco's 1997 live double CD Living in Clip. Audrey says diFranco's music "thrives in a live atmosphere; she takes what her fans give her, and then gives it back tenfold through the music."
Amanda Fisher helps to ease us into the winter holiday season with Loreena McKennitt's EP A Winter Garden. "Although brief," Amanda says, "it's one of my favorite Yuletide CDs.."
Ellen Rawson serves up another live music experience, this time taking us along to the Soiled Dove in Denver, Colorado, to see Catie Curtis give "a particularly pleasing concert" bursting with "infectious fun-filled energy."
Moving along to the Rambles reading room, Tom Knapp continues with the second book in Chet Williamson's paranormal trilogy, The Searchers #2: Empire of Dust. A trio of CIA agents investigate unexplained phenomena of biblical proportions in this book which Tom says is "more tightly focused and concrete" than the previous volume, making it an "even more riveting read."
Donna Scanlon reviews two books in a new series based on James Christensen's popular Voyage of the Basset.
First, Donna presents Tanith Lee's contribution, Islands in the Sky. "The story is charming and engrossing, with humor laced deftly through it," Donna says, "and overall, Lee remains true to Christensen's work."
Next, Donna turns to a collaboration between Terri Windling and Ellen Steiber, The Raven Queen. Likewise part of the new Basset series, this one "is seamless and polished ... with a rich and compelling narrative with its roots in folklore."
Also from Donna today is Jerry Pinkney's adaptation of the children's classic tale, The Ugly Duckling. The retelling, Donna says, is "clear and accessible," and Pinkney's illustrations help make it "one of the finest versions of this tale I've seen."
Audrey Clark is back with a review of The Sandman: Book of Dreams, a short story collection edited by Neil Gaiman and Ed Kramer. "Truth be told," Audrey says, "there's not a bad story in the bunch; each author brings a distinctive style to Gaiman's characters."
Chris Simmons returns to us after a long hiatus with his first book review, James Lee Burke's Heartwood. Although Chris says "the Byzantine plot structure sometimes threatens to overwhelm" the book, he lauds Burke's evocative descriptions and says Burke "seems to understand the seductive nature of violence better than anyone else writing today."
There are also three new subdivisions in the fiction section: historical fiction, horror and humor. Take a look!
Over in the visual arts department, Tom Knapp exposes yet another joint effort between artist Brian Froud and humorist Terry Jones. Strange Stains and Mysterious Smells is "every bit as fun as the pair's previous collaborations," Tom says, although readers may be "left with an urge to wash your hands after reading it."
It's a triple play today in the Rambles cineplex. First up, Tom Knapp takes a peek at Dogma, the latest from irreverent director Kevin Smith (a.k.a. Silent Bob). Although it's surely not for the squeamish or easily offended, Tom says Dogma "is a powerful film, a story with a strong message about faith, belief and forgiveness." It'll also make you laugh and, occasionally, flinch.
Next, Timothy Keene shines his spotlight on Plunkett and Macleane, a 1999 sleeper which Tim says beats out many of the high-profile films glutting the market.
Lastly, Miles O'Dometer pops 1997's Smilla's Sense of Snow into the VCR. Miles thoroughly enjoyed most of the movie, but by the end, he says, it "mutated from an offbeat mystery into a pat sci-fi thriller, full of unnecessary complications, predictable plot twists and gratuitous pyrotechnics." Still, he said, it remained "five-sixths of a great film."
That's it for today, folks! Your editor is now off to dream of sun, surf, sand....
23 November 1999
The editor has returned from sunny Cancun! OK, let's be honest, he's not entirely happy about this ... but he doesn't intend to let his longing for sun, surf and sand to interfere with his duties here! Indeed, even as he tries to ignore the grey, damp November day outside his window, he is toiling on the next update for all the loyal readers who waited patiently while he frolicked in the clear blue ocean and romped among the Mayan ruins....
So check back soon!
12 November 1999
Look at the size of that thing!
Yes, we have an unusually large update for you today. That's 'cause it's going to have to hold you for a while; our intrepid editor leaves today for a daring excursion into the wilds of Cancun and, thus, will be thinking not at all about Rambles updates until his return. However, rest assured that the hard-working reviewers will be toiling unceasingly to prepare another gargantuan, bang-up update in anticipation of that day ... so be sure to watch this space, as always! Meanwhile, this should keep you busy for a few days.
Tom Knapp recently had the pleasure of performing with his band, Fire in the Glen, to open up for the new Scots-English band Tarras. His interview with the band is here; now read his review of their new album, Rising. Tarras, Tom says, "is definitely a band to watch."
Paula Ashton joins the Rambles staff today with a review of The Dragon by Elvendrums. The album, which is built upon a foundation of drumming without being dominated by it, "can pluck your heartstrings with their voice and stir your imagination with their lyrics," Paula says.
Chet Williamson is very fond of Kevin Welch's new folk-rock recording, Beneath My Wheels. "There's no bullshit here, no pretension, no artiness," Chet says. "Just good, solid music and lyrics by the best singer-songwriter to come down the road in a long long time."
Chet also had a good response to Tim O'Brien's The Crossing. The album, Chet says, represents "a crossing of two cultures that produced a distinctive and emotional music bearing traces of the old Celtic sounds, yet having its own distinctive and American voice."
Back under folk-rock, Audrey Clark says that Robin Pearl's 1998 recording Wisteria "contains several tracks that do a good job of melding rock, blues and folk, but Pearl's music and her vocal stylings clash."
Ellen Rawson has reviewed a lot of live performances; today, she reviews a recording of one. Main Stage Live: Falcon Ridge Folk Festival brings listeners to the well-known New York venue, where the likes of Dar Williams, Moxy Frčvous, Vance Gilbert and Wild Asparagus have performed. The album "takes risks" with its selections, Ellen says, and should inspire listeners to make their way to Falcon Ridge for next year's festival.
Let's go from the Rambles music room to the Rambles reading room.
Tom Knapp begins the day with a colorful collaboration between popular faerie artist Brian Froud and former Monty Python member Terry Jones. The inventive pair reveals the secrets of a mysterious world through in the funny, wonderfully illustrated The Goblin Companion: A Field Guide to Goblins.
Donna Scanlon today serves up a tasty selection of three reviews from the fiction department. First, she delves deeply into the world of Irish history and myth with Morgan Llywelyn's magical novel Bard. The legendary telling, Donna says, is "a lush, engrossing saga which will stay with the reader for a long time."
Next, Donna shares Peter S. Beagle's new release, Tamsin. The book, she says, has "wide appeal for adults and young adults alike ... and readers will be sorry to see it come to an end."
Lastly from Donna today is No. 17 in Terry Pratchett's ongoing Discworld series, Interesting Times. Donna says it is "probably not the best book to start your exploration of the Discworld," and notes that much of the humor is fairly low-key.
Amanda Fisher takes a careful look at Leonard Shlain's The Alphabet Versus The Goddess: The Conflict Between Word And Image. Amanda says the book, which argues that "alphabetic literacy" is connected to many of the world's ills, "was fascinating to read, and very thought-provoking indeed." She recommends it "to anyone who is interested in a novel approach to history and literacy, one that raises more questions than it answers." At the same time, however, she questions many of the author's "generalizations and omissions" in his presentation of facts.
Still in the non-fiction section, Jade Falcon turns her attention to Sacred Symbols: Ancient Egypt. It "is a nice book for the coffee table or for guests to simply peruse for light reading," Jade says, but there are errors which scream out for attention.
We've expanded the Rambles cineplex especially to handle extra movies this week, so I hope you have plenty of popcorn!
First, Tom Knapp takes a look at the superhero adventure Batman & Robin, the last and worst of the series of Batman films. "Batman & Robin," Tom tells us, "manages to spend 125 minutes without a single redeeming scene."
Tammy Dotts dusts off an old favorite, Rocket Gibraltar. One of her all-time favorites, Tammy says it's "a film to be savored and shared with as many people as possible.."
Miles O'Dometer reviews the powerful Ghosts of Mississippi, a 1996 film about racial strife and overdue justice. It's a difficult story to tell, Miles says, but it fortunately was handled with excellent performances and strong, sensitive direction.
Miles also reviews Twilight, which unfortunately "gets lost in a patchwork of visual cliches, a script that's better at causing complications than curing them and an erratically bombastic score that sounds like it belongs on a bad cop show."
Paul de Bruijn caps the day with a rambling on Remembrance Day. (That's Veteran's Day in the States; Paul is Canadian.) Take a look and remind yourself why the day shouldn't be forgotten.
That's it 'til the editor gets back. Enjoy your week!
7 November 1999
With autumn well and truly making its presence felt in the Mid-Atlantic region of the U.S., the editor of Rambles decides to sit at his computer, sniff away his allergies and put together another gargantuan update for our loyal readers. Enjoy!
Donna Scanlon begins the day with her response to the touching tribute album, Before Their Time: Memorial Songs and Music. Released by the Hospice VNH, the album "is dedicated to those who died young," Donna says, and the music is "at once wonderfully soothing and cathartic."
Chet Williamson loves jazz, which explains why he gets cranky when it's not done well. He didn't come away from Eugene Friesen's Arms Around You smiling; the album, Chet says, is "placid and user-friendly, and there's nothing here to bother you. But if you like to listen with your ears wide open, you're bound to be disappointed."
Tom Knapp returns to French-Canada to hear Une Histoire de Famille by Hart Rouge. The band, Tom says, does "a great job on upbeat pop-influenced tunes as well as melodic ballads and traditional songs from their prairie homeland."
Once a very silent writer, Timothy Keene is starting to make up for lost time. Today he gives us a sampling of Terry Kitchen's Blues for Cain and Abel. An introspective album, Tim says, it boasts a "soothing voice" which "blends perfectly with the music and backing vocals, giving you the right frame of mind to contemplate your own questions."
Jan Marica checks in with Around The Bend, the latest album by Kevin Connolly. Jan describes Connolly as "a rockin' singer-songwriter who knows how to fashion a tune" and says the album is full of "irrepressible energy and a solid beat."
Tarras, a young and lively band from the Borderlands between Scotland and England, is playing on November 9 with Tom Knapp's band, Fire in the Glen, in a club in Lancaster, Pennsylvania. Tom recently interviewed a member of Tarras, and here's what he had to say about their music.
Turning to the Rambles reading room, Laurie Thayer continues to work her way through the shelf devoted to popular fantasy writer Mercedes Lackey. Today, she gives us her reading of Burning Water, an engrossing, fast-paced thriller which Laurie warns is "not for the squeamish."
Audrey Clark takes us to Mexico to join Laura Esquivel in her romantic first novel, Like Water for Chocolate. Audrey says the novel, which was turned into a critically acclaimed movie, is "a fresh combination of love, food and Mexican tradition -- prepared and served from a delightfully rich point-of-view."
Beth Derochea jumps back in time to the days of Arthurian lore, reading the first volume of Mary Stewart's excellent Merlin trilogy. Her review of The Crystal Cave, "a winning novel that gives the reader a sense of Merlin as a person rather than as an icon of Arthurian legend," is here.
Donna Scanlon shares her impressions of Will Shetterly's Dogland, which she calls a "complex and subtle work of mythic fiction." The story, set not too long ago in Florida, "is one of the more thoughtful and engrossing books I have read in quite some time, fresh and original with universal resonance."
Conor O'Connor digs deeply into Eric S. Nylund's Signal to Noise, which he describes as "a dystopian virtual reality thriller" which may well prove prophetic.
Improvements are continuing to happen around here, and today we see a few more in the popular Rambles reading room. Last time, we added submenus for young adult's and children's books; today, we create new sections for science fiction and short story collections. Good? Let us know how we're doing!
Meanwhile, there are two shows appearing in the Rambles cineplex. Tom Knapp tackles GoldenEye, the first James Bond film starring Pierce Brosnan, while Miles O'Dometer takes a look at the parrot flick Paulie.
J. Higgins-Rosebrook concludes today's update with a rambling about reclaiming a piece of earth in Mother Nature & Me.
Remember, you can be notified by e-mail every time new reviews are posted here at Rambles. Just click here and receive a brief message each time this page is updated! (With nearly 825 review pages already on-site, you don't want to fall behind on your reading!)
4 November 1999
The Halloween special has been moved quickly into the archives section -- the graphic elements were slowing this page's load time considerably and, while it's neat for a day or two, we don't want to take up too much of your time while those cool spiders are making themselves at home on your screen. However, if you missed it, do head into the archives and have a look!
Donna Scanlon opens the day with a moving collection assembled by Ellen Kushner, host of the weekly radio program Sound and Spirit as well as a noted author and editor. Welcoming Children Into the World, Donna says, "is a pleasant, eclectic mix, and although many of the songs are not in English, the sentiments and sense of celebration shines through the performances." The album, she adds, "should be welcome in any home where there is a new addition to the family."
Tom Knapp steps in next with Cows in the Castle by Double Indemnity. The "lively mix of tunes, rowdy songs and ballads," Tom says, "is clear evidence why the band remains so popular" on the Renaissance faire circuit.
Halloween is over, which means shopping malls all over America are stocking their shelves with Christmas glitter and tripe. So what better time for Chet Williamson to come by with a review of a new Christmas album? Check out the new one by Riders in the Sky: Christmas the Cowboy Way. There are some real gems on this album, Chet says, and he recommends it to fans of the popular yodeling trio, "but this album doesn't consistently play to their strengths as much as some others."
Timothy Keene was stymied by Dana Mase's CD Through the Concrete & The Rocks. There are some good points to the performance by Mase and her backup band, but the album, its message and its presentation still left Tim cold.
Michael Gasser stumbled upon the music of Mary Gauthier and liked what he heard. Her album Drag Queens In Limousines, he says, is "intelligent music with an edge."
Jamie O'Brien reveals the personality behind the music of popular Irish-American band Cherish the Ladies. His interview with band leader Joanie Madden helps to explain why the band is one of the top music-makers in the field.
Moving from the music room to the library, Audrey Clark supplies us with another example of why Charles de Lint is a "master of his field" -- the short story collection The Ivory and the Horn. Audrey warns readers to resist the temptation to "devour these tales instantly; my advice is to go back and re-read them slowly to get the most out of them."
Beth Derochea leaps upon the new release of Neil Gaiman's The Sandman: The Dream Hunters. Gaiman's return to the world of the Endless is accompanied by the gorgeous artwork of Yoshitaka Amano and is, Beth says, "a beautifully illustrated and exquisitely written story of ancient Japan involving magic, love, sacrifices and, of course, dreams."
Laurie Thayer digs back into writer Patricia McKillip's early years to explore her now-classic trilogy, The Riddle-Master of Hed. It is, Laurie admits ruefully, "very easy to get lost in McKillip's worlds and find yourself surfacing only for meals and the occasional nap."
Donna Scanlon returns with another book from the pen of Jane Yolen: Dragon's Blood. The first in a trilogy, the book, Donna says, is "a bit predictable, and the pieces fall into place a little too smoothly at the end, but that can be forgiven in a book that is compelling and well-written overall."
Tom Knapp reopens the dusty graphic novel section to examine a standout series from Marvel's Spider-Man chronology: Fearful Symmetry: Kraven's Last Hunt by J.M. DeMatteis, Mike Zeck and Bob McLeod. Despite some "bungles which have haunted the aftermath of this book," this newly collected tale "remains a landmark storyline which brought, however briefly, powerful new styles of storytelling and art to the long-lived title."
While you're browsing the Rambles bookshelves, notice that the fiction section now has two submenus available to help you find what you're most interested in reading: children's literature and books for young adults. Additional submenus, including contemporary and high fantasy, horror, science fiction and mysteries, are coming soon.
We have three movies playing today in the Rambles cineplex. First, Chet Williamson casts a jaundiced eye on The Story of Us. Despite the talents of actors Bruce Willis and Michelle Pfeiffer and director Rob Reiner, Chet says this is the kind of film which makes the audience "want to run out of the theater screaming, throwing up your arms and bewailing the fact that such a horrible script ever got the green light in the first place."
Next, Jade Falcon Stigmata. The film raises since interesting religious questions, Jade says; "the premise of the film is extremely interesting, and the visual effects hammer home the message the film is trying to convey. However, at times, the visual effects do become too much and become the emphasis of the film over the plot."
And, lastly, Miles O'Dometer screens Dr. Dolittle, the 1998 Eddie Murphy remake of the classic tale. The casting of Murphy works, Miles says, and the movie is "truly a film for the '90s. It's fast, it's hip, it's occasionally crude and it contains Hollywood's latest stock villain: the HMO."
Since the last few updates were moved so quickly into archives, here are some highlights in case you missed them:
Music -- SixMileBridge, No Reason; the Pyrates Royale, Hello Sailor; Reclaiming & Friends, with Starhawk, Let It Begin Now; Maddy Prior, Ravenchild; Paddy Tutty, In the Greenwood; Subject to Change, Live at the Landon Gallery; Bruce "Creeper" Kurnow, Harmonicaland; the Late Bloomers, Late Bloomers; the Paperboys, Molinos.
Books -- Terri Windling & Wendy Froud, A Midsummer Night's Faery Tale; Chet Williamson, The Searchers: City of Iron; Elaine Bergstrom, The Door Through Washington Square; J. Wallis Martin, The Bird Yard; Mark Salzman, The Laughing Sutra; Jane Yolen, Wings; Alan Garner, The Owl Service; Mercedes Lackey, Sacred Ground; Sylvia Plath, The Bell Jar; Charles de Lint, Moonheart.
Movies -- The X-Files: Fight the Future; From Dusk Till Dawn; The Island of Dr. Moreau; Robin Hood; Robin Hood: Prince of Thieves; The Prince of Egypt.
That's all for today. See ya next time!
1 November 1999
Just a quick note to point out some new features. First, you'll notice at the top of this page a link to subscribe to RamblesNews. Click on it and you'll receive notification by e-mail whenever this page is updated. Don't worry about a deluge of mail, either; this is an announcement-only list, so the only messages you'll receive are those from the Rambles editor announcing a new update.
On our enquiries page, we now have a selection of Rambles buttons and banners. Since so many people have asked for something like this so they can link to our site, we thought it was time to oblige.
Watch this space for future announcements. Those in the near future will likely include a Rambles guestbook, an internal search engine and the addition of subcategories in the popular fiction department. Now, what are you waiting for?? Scroll on down and read the reviews in our big Halloween update. Cheers!
31 October 1999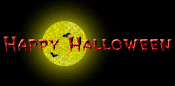 In keeping with the spooky and 'ooky mood of Samhain and Halloween, I offer these brief caveats to help you avoid having your very own unpleasant holiday "experience" -- these are from one of the many lists which make their way 'round the Internet willynilly, with nary a clue whence they came. So, if anyone knows the source of these, please let me know and I'll credit the author accordingly.
When it appears that you have killed the monster, never check to see if it's really dead. Never read a book of demon summoning aloud, even as a joke. Do not search the basement,

especially if the power has gone out. If your children speak to you in Latin or any other language which they should not know, shoot them immediately. It will save you a lot of grief in the long run. It will probably take several rounds to kill them, so be prepared. This also applies to kids who speak with somebody else's voice.
When you have the benefit of numbers, never pair off and go it alone. As a general rule, don't solve puzzles that open portals to Hell. Never stand in, on or above a grave, tomb or crypt. This would apply to any other house of the dead as well. If you're searching for something which caused a loud noise and find out that it's just the cat, GET THE HELL OUT OF THERE NOW! If appliances start operating by themselves, do not check for short circuits; just leave! Do not take ANYTHING from the dead.
If you find a town which looks deserted, there's probably a good reason for it. Don't stop and look around. Don't fool with recombinant DNA technology unless you're sure you know what you're doing. If you're running from the monster, expect to trip or fall down at least twice. Also note that, despite the fact that you are running and the monster is merely shambling along, it's still moving fast enough to catch up

with you. If your companions suddenly begin to exhibit uncharacteristic behavior such as hissing, fascination for blood, glowing eyes, increasing hairiness and so on, kill them immediately.
Stay away from certain geographical locations, some of which are listed here: Amityville, Elm Street, Transylvania, Nilbog (you're in trouble if you recognize this one), the Bermuda Triangle, or any small town in Maine. If your car runs out of gas at night on a lonely road, do not go to the nearby deserted looking house to phone for help. If you think that it is strange because you thought you had a full tank, shoot yourself instead. You are going to die anyway, and most likely be eaten. If you find that your house is built upon a cemetery, now is the time to move in with the in-laws. This also applies to houses that had previous inhabitants who went mad or died in some horrible fashion, or had inhabitants who performed satanic practices in your house.

Now that your safety for this holiday is assured, let us proceed with today's update. We'll even try to maintain something of a Halloween theme -- although it may be something of a tenuous connection at times.
Tom Knapp dresses up as a pirate for Trick or Treat Night and plays the Pyrates Royale's first album, Hello Sailor, for atmosphere. The rollicking collection of sea-faring songs, Tom says, is filled to the bilges with "delightful mayhem."
Amanda Fisher explores the Samhain ritual as devised by Starhawk and performed by Reclaiming & Friends for the 1992 album Let It Begin Now. This beautiful, poweful album, Amanda says, has become "a very special part of my personal Samhain season."
Ellen Rawson eagerly unveils Ravenchild, the latest from British folk-rock icon Maddy Prior. Ellen is happy with Prior's new direction in music, which takes her away from the style she's made famous with Steeleye Span. (Ravens are to Poe as Poe is to Halloween, right?)
Moving to the Rambles library, Tom Knapp seeks the truth in Chet Williamson's The Searchers: City of Iron. The first book in a trilogy inspired in part by the popularity of The X-Files, Tom says it's a "solid entry into the field" which left him looking for answers in the novels to come.
Audrey Clark delves deeply into Elaine Bergstrom's modern fantasy novel, The Door Through Washington Square. The story about "Grandmum's relationship with Aleister Crowley" is well-researched, Audrey says, and Bergstrom does "an able job melding magick and the mundane."
Paul de Bruijn gives his impressions of J. Wallis Martin's disturbing novel, The Bird Yard. The grim account of a child-killer is a dark read, but it's too well-written not to recommend it, Paul says.
Donna Scanlon closes the library for today with her review of Mark Salzman's The Laughing Sutra. Donna says it's a "relaxing read that will also nourish your mind," and hey, one character "bears a suspicious resemblance to the Monkey King," and you can't get much more Halloweenie then that!
Over in the Rambles cineplex, Tom Knapp exposes the truth behind the big screen debut of Agents Mulder and Scully in The X-Files: Fight the Future. The movie is "not intended for newcomers," Tom says, but it "ranks high as an excellent chapter in the unfolding events of Mulder's quest to expose the paranormal."
Miles O'Dometer has a pair of movies appropriate for the holiday. First, From Dusk Till Dawn, which Miles describes as a "post-modern mishmash of Scarface meets Night of the Living Dead, with a pinch of Pulp Fiction for good measure."
Also today, Miles pays a visit to The Island of Dr. Moreau, about which Miles has some very unflattering things to say. Still, most of the actors wear really cool animal masks, which is rather Halloweenish, right?
Speaking of the holiday, there are some pages stored here in the Rambles archives

worth digging out to help create the proper mood. If you're looking for the right book or movie to suit the Halloween atmosphere, consider some of these!
Vampires are excellent mood-setters at this time of year, so how about a good Nancy Baker novel like The Night Inside or A Terrible Beauty? Or perhaps you'd prefer Poppy Z. Brite's Lost Souls or Karen E. Taylor's Blood Secrets. Christopher Moore offers up a slightly more whimsical interpretation of the modern vampire in Bloodsucking Fiends: A Love Story.
Charles de Lint provides a different kind of vampire -- one who feeds on dreams -- in Yarrow, while Wolf Moon takes us into the world of lycanthropy. David Leviatan digs into the realm of the vengeful undead in his adaptation of the recent movie remake, The Mummy. British humorist Terry Pratchett reveals a lot about the character of death in several of his wildly popular Discworld novels, including Mort and Reaper Man, and he gives his own twist on vampirism in Carpe Jugulum.
And what Halloween horror collection would be complete without at least one appearance by Stephen King ... so take a look at his novel Bag of Bones.
In this interview, writer Chet Williamson discusses the nature of true horror.
Dipping back into our movie section, we find a few frightful films for you to enjoy. Check out the recent The Blair Witch Project or the old, low-budget classic Carnival of Souls.

Or how about the creepy In the Mouth of Madness, the whimsical Practical Magic, the maddening Psycho or the suspenseful The Wicker Man?
We don't have a lot of Halloween-appropriate music here -- the '50s dance classic "Monster Mash," Michael Jackson's "Thriller" and the classical "Danse Macabre" are all a little outside of our usual range of review. However, a few albums, or at least a few tracks, do stand out as being season-appropriate, such as Loreena McKennitt's "All Soul's Night" on The Visit or Fairport Convention's "Tam Lin" on Meet on the Ledge: The Classic Years 1967-1975.
Whether you choose to celebrate this weekend for its spiritual roots or kick back and enjoy the party atmosphere, we at Rambles wish you a good one!
28 October 1999
Let's get right to business!
W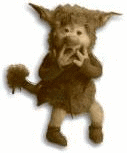 e're opening the day with a special visual and literary treat: A Midsummer Night's Faery Tale by writer Terri Windling (The Wood Wife) and fantasy artist Wendy Froud (The Dark Crystal). Beth Derochea reviews the book, which she assures us "will be loved by both children and adults."
Sticking with the visual side of literature, Tom Knapp turns the pages of Jane Yolen's Wings. Illustrated by Dennis Nolan, the book presents a slice of classical mythology in a style that is "concise but colorful," Tom says, and Yolen's characters "seem more real than the larger-than-life versions which stride through Homer, Ovid or Virgil."
Donna Scanlon chimes in with a review of Alan Garner's The Owl Service. Based on Welsh mythology, the story "has been a staple of young adult literature for over thirty years, and it has well stood the test of time."
Laurie Thayer rebounds with another Mercedes Lackey review, this time spotlighting Sacred Ground. Laurie warns us that this one is "the sort of book that, once you start reading it, you find yourself awake until 2 in the morning, hoping that it won't end."
Beth Derochea is back with a second review today, this one of Sylvia Plath's The Bell Jar. This "haunting classic," Beth says, "is a reading experience not to be missed."
Tom Knapp leads off the Rambles music library with a review of No Reason by SixMileBridge, a Texas Celtic-rock band recently transplanted to New York City. Led by singer Maggie Drennon, the band has put together an album which Tom says is "worth putting some new wear and tear on your speakers."
Tom keeps the ball rolling with a review of Paddy Tutty's 1998 release, In the Greenwood, which Tom lauds as "an album of fine musicality and stately grace."
Tom tosses the ball to Chet Williamson, who has a pair of new reviews for our readers today. The first is an unfortunately rare jazz album, Live at the Landon Gallery by Subject to Change. The album, Chet says, "is an absolute must for anyone who enjoys jazz guitar and violin, and I highly recommend it to all lovers of great jazz."
Chet also fields a line drive from Bruce "Creeper" Kurnow, whose album Harmonicaland is, well, filled to the brim with harmonica. Chet says Kurnow is "a harmonica monster. This guy does things with harmonicas that I've never heard done before."
Donna Scanlon picks up the ball with this review of the Late Bloomers' self-titled release. Donna says it's a "promising package of traditional and original music combining folk, jazz, blues, ragtime and bluegrass styles" which is "lively and appealing with a touch of playfulness."
Ellen Rawson rounds out the music section with a review of Irish accordion wizard Sharon Shannon and the Woodchoppers, live at Cameron Church in Denver, Colorado. "What more could I want," Ellen asks, "besides free cookies, good music and musicians who truly seemed happy to share their music and skills with an grateful audience?"
In the Rambles cineplex, Tom Knapp is back with a taste of English legend with Robin Hood: Prince of Thieves. Unfortunately, Tom says, all the bad things you've heard about this Kevin Costner vehicle are true. Read this review, then check out a far better version: Robin Hood starring Patrick Bergin.
Miles O'Dometer gives us a look at another sort of prince: The Prince of Egypt, the "first full-length animated feature about the life of Moses, and possibly the first musical version as well." However, Miles says the movie failed to live up to its inspiration, sacrificing the real story for "the hormonal hijinks of the teen-age Moses, comic-relief priests, well-scored but poorly explained plagues and an extended wrestling match with a female slave."
That's it for another day. Next stop, Samhain/Halloween!
24 October 1999
The days are certainly getting shorter and the air is taking on a crisp autumn feel as we draw closer to Samhain/Halloween and another long winter. Still, we're safe from the blustery day here at Rambles, so grab yourself a mulled cider and enjoy another big update!
Tom Knapp recently got his first taste of the Paperboys through their lively album Molinos. The British Columbia band is not as deeply rooted in Celtic traditions as some Canadian bands featured here recently, but Tom assures us that the recording has an "infectious style of accessible, bluegrass-tinged pop-rock which definitely makes listeners aware that, yes indeed, a Celtic influence is at work here."
Tom was less impressed with the work of Wild Mountain Thyme. He expected Scotland's Depraved to be a light-hearted spoof of an album but found very little to recommend about the work of this Wisconsin trio.
Michael Gasser has good things to say about the recent Jess Klein release, Wishes Well Disguised. Klein "knows how to weave a hookline and is able to write lyrics with a staying power," Michael says. "And she has that enticing killer voice."
Jan Marica steps in with a look at the latest from folk legend Ramblin' Jack Elliott. His new album, The Long Ride, demonstrates Elliott's "easy familiarity with these songs that allows him to wrap his tongue around the words like a virtuoso concert pianist lays his fingers on the keys."
Tom Knapp returns again to the music of soprano sax maestro Paul Winter, this time walking with Winter into the heart of the Grand Canyon for Canyon Lullaby, a solo excursion into jazz improvisation as inspired by the majesty of nature. The album is "more introspective" than Winter's work with the Paul Winter Consort, Tom says, "but in its way it's also a more sweeping panorama -- filling the senses with one man's musical vision."
Chet Williamson was thrilled with the music (if less thrilled by some members of the audience) at a recent performance of Bela Fleck and his "bluegrass supergroup." This isn't the Flecktones, fella, but it was still a show filled with "hot picking and joyful music."
Jade Falcon pulls the first volume from the shelf of the Rambles reading room today, starting us off with Charles de Lint's classic of contemporary urban fantasy, Moonheart. It is a "magical and heartwarming tale," Jade says, and remains "one of my all-time favorite novels by any writer, in any genre."
Laurie Thayer tackles The Fire Rose by top fantasy writer Mercedes Lackey. Laurie recommends the book to anyone who likes "strong heroines, mysterious heroes and nasty villains."
Beth Derochea is happy to see the new work by children's fantasist Susan Cooper. Although Beth says King Of Shadows doesn't quite hit the high mark set by Cooper's The Dark Is Rising series, the tale "is a good children's book and a worthy outing" by the well-loved writer.
Audrey Clark takes a look at Sister to the Rain by Melisa Michaels. Audrey says the fantasy novel "started off with a delightful situation and a main character that I wanted to enjoy" but quickly became "a mediocre attempt to create a 'shared world' in which elves and humans coexist."
Conor O'Connor closes the Rambles reading room with this review of Tricia Sullivan's Dreaming in Smoke -- a book Conor considers to be both "exhilarating and challenging."
There's a double creature feature playing in the Rambles cineplex today. Tom Knapp spent a part of his convalesence watching movies, including the Steven Spielberg blockbusters Jurassic Park and Jurassic Park: The Lost World. While the first film is a "visual treat" and "a heart-stopping moment in cinematic history," the second didn't fare so well. It's always a shame, Tom says, "to see a really good idea perverted into a bad sequel."
21 October 1999
You probably are tired of hearing about the editor's continuing illness as well as his neighbor's noisy pig, so we'll just ignore those sad facts of life and proceed with today's update without further delay.
Tom Knapp thought he was in for an album of Celtic self-mockery when he first gave a listen to Nancy White's Gaelic Envy and Other Torch Songs. Instead, he found a singer willing to poke fun at just about anyone -- and he loves what he heard.
Shifting our attentions to the French-Canadian side of Celtic music, Tom takes a look at Bourque, Bernard & Lepage's album Matapat. The music, Tom says, "is very much accessible to anyone with a taste for Celtic-influenced music that's played with passion and flair."
Paddy O'Furniture digs up a jazz classic in Discovery! Live at the Five Spot, from the glory days of Thelonious Monk. Monk's playing, Jed says, "is as brilliant as ever, exhibiting his revolutionary sense of rhythm and harmony."
Elizabeth Badurina next unveils the Judy Small retrospective album Never Turning Back. The Australian singer, Elizabeth says, combines excellent qualities of Joni Mitchell, Tori Amos and Joan Osborne, and yet "the parts don't add up to a cohesive whole."
Over in European traditions, Tom Knapp examines the compilation album Wizard Women of the North, which gives exposure to some of the female Nordic singers keeping their traditions alive. "Anyone fascinated by the musical culture of Northern Europe should at least whet his or her palate with a taste from this well-rounded sampler," Tom says.
Turning our eyes to the Rambles library, Donna Scanlon provides this review of Melissa Pritchard's Selene of the Spirits, which Donna calls "a fascinating look into an unusual facet of Victorian life."
Audrey Clark today reveals her admiration for Patricia McKillip's modern fantasy classic Winter Rose. It is, Audrey says, "a compelling novel -- an intricate, haunting tale of unrequited love."
Beth Derochea takes a walk on the vampire side with Poppy Z. Brite's Lost Souls. This excursion into "weird horror," Beth says, is "profoundly disturbing and also fascinating."
Amanda Fisher jumps back to one of the earlier Discworld novels by British humorist Terry Pratchett: Sourcery, the fifth in the series. Sourcery, Amanda, says, "retains its place as one of my favorite older Discworld novels."
Elizabeth Badurina admits her surprise at enjoying the Pearl Cleage novel What Looks Like Crazy (on an ordinary day), despite the "Oprah" seal on the cover. "Just lay your book prejudices aside when you pick it up," she warns.
Miles O'Dometer serves up another double feature in the Rambles cineplex. Today's first movie is I'm Not Rappaport, a 1996 film filled with "detailed characterizations, side-splitting dialogue, powerful performances, a strange and potent mix of sentimentality and skepticism, and the heart-rending sensation of sharing the experiences of ordinary people caught in moments of extraordinary conflict."
The second film showing here today is The Sweet Hereafter, a 1997 movie boasting fine performances by Ian Holm and Bruce Greenwood.
17 October 1999
It's another gorgeous autumn day, and your Rambles editor is still lingering just on this side of death, but he's managed to fend off the Reaper for another day while busily preparing another booming update for you, our readers. There's some good stuff in here, so read on!
Tom Knapp got a pleasant surprise when he slipped In the Home of My Ancestors by Gavin O'Loghlen & Cotters Bequest into his stereo. It "is a triumphant album," Tom says, and leader O'Loghlen is "blessed by an excellent group of musicians who support and accent his work at every turn."
Tom has also taken advantage of his ample spare time this week to prepare a second review, this one on Latvian-American musician Ingrid Karklins and her most recent album, Red Hand. Tom has high praise for the recording, which is filled with the "passion of her voice, the complexity of her writing and the depth of her music ... shimmering with the radiant glow of an artist who knows exactly what she wants to do, and is doing it."
Chet Williamson steps up next with a new jazz treasure, Tom Harrell's Time's Mirror. Chet, who can be very tough to please, cheerfully declares this to be "jazz at its most glorious and most lovely."
Amanda Fisher picks up Excerpts from Swine Lake from Iain Matthews, the British folk-rocker turned American singer-songwriter. The new release, Amanda says, " is a strong example of his talents ... in a wide variety of styles and moods."
Donna Scanlon turns her ear to children's folk music with The Cat's Pajamas and Cool Music for Kids. "One of the hallmarks of a good children's album is that an adult can listen to it repeatedly without going nuts," Donna explains. "Another is that you don't mind humming the tunes at work. Cool Music For Kids fills those requirements and more."
Tom Knapp is back with today's first entry in the Rambles library: Hogfather, the 20th volume in Terry Pratchett's wonderful Discworld series. Another in a long line of successes, this novel is particularly appropriate for the fast-approaching holiday season.
Audrey Clark opens a copy of Patricia A. McKillip's The Book of Atrix Wolfe, and finds it more than satisfying. The story, she says, is a "shimmering tale of language, power, magic and soul."
Donna Scanlon brings a recent edition of Francesca Lia Block's I Was a Teenage Fairy to the table. There's a slight flaw in the premise, Donna says, but otherwise "the writing is lovely, full of images that appeal to all the senses and a compelling plot."
Elizabeth Badurina reserves the final volume for today's reading circle: Laura Esquivel's The Law of Love. The novel is more than a book, Elizabeth says, it's "a fully-integrated, multimedia experience" which combines into one incredible work.
Audrey Clark supplies a rambling for the day, in which she describes how her quest for Jack Kerouac's voice helped her find her own. Read what happened in Visions of Kerouac, or One Writer's Beginnings.
Miles O'Dometer has front-row seats for another double feature at the Rambles cineplex. Today's films both hail from 1997: Air Force One, a Harrison Ford adventure in the sky, and Ulee's Gold, a more sedate, heart-touching movie starring Peter Fonda.
And that concludes things for another day. See you back here soon!
13 October 1999
Tom Knapp is wasting away with the worst bug of the season, but he checked in nonetheless with this review of Sharlene Wallace's 1998 release Journey of Shadows. The harper, Tom says, draws her inspiration from traditional Irish roots "with a bit of a twist."
Next, Jade Falcon explores the world of Irene Farrera in Soy de Ti. A mixture of Latin American, reggae and Spanish music, the album is a "delightful listening experience."
Charlie Gebetsberger switches gears, moving into the rockabilly world of the Reach Around Rodeo Clowns. The band's 1997 release, Whip It Out!, is "guaranteed to get you moving and stomping your feet."
Ellen Rawson takes us along to see music greats Johnny Cunningham and Susan McKeown perform live at Swallow Hill Music Hall in Denver, Colorado. The concert, which focused on traditional music as well as Cunningham's Peter & Wendy, left Ellen "feeling as if I had learned a little something about magic in music."
Tom Knapp continues with Terry Pratchett's Discworld series, this time turning to the 18th novel, Maskerade. This twisted take on Gaston Leroux's Phantom of the Opera, Tom says, is Pratchett "at his most hilarious yet."
Donna Scanlon returns to our childhood for the fable of The Hatseller and the Monkeys, as told by Baba Wague Diakite. Donna says it "makes a great read-aloud."
Elizabeth Badurina next delves into June Park's The Bingo Queens of Paradise, which Elizabeth says "is a diversion with enough teeth to carry the caricatured sarcasm and will leave you wanting more."
Conor O'Connor takes a look at Mary Doria Russell's science fiction thriller The Sparrow. The novel, Conor says, "is much more than a first-contact novel, containing as it does such additional highly combustible ingredients as sexual jealousy, priestly celibacy, religious fanaticism and people who believe that the Creator of the universe has singled them out for a special purpose."
Next, Donna Scanlon shifts our attention to a CD version of Ludwig Bemelmans' children's classic, Madeline's Rescue. Sadly, says Donna, the recording doesn't live up to its printed predecessor.
Miles O'Dometer ends the day with an addition to our video library: Rushmore, which Miles says benefits from top-notch performances all around.
8 October 1999
Duty may keep me from the computer this weekend, so I'm posting a small update now to tide everyone over for the weekend. Look for another good-sized edition at the beginning of the week!
Relative Rambles newcomer Crystal Kocher leads off the music department today with her impressions of Scottish band Capercaillie's 1998 release Beautiful Wasteland. Crystal says the band's trend towards modern sounds enhances the music "while keeping the heart of Gaelic tradition in the fore."
Tom Knapp returns to the worldbeat section with another review of Paul Winter, the jazz- and folk-influenced Earthbeat musician whose music is often inspired by the natural world. This album, Canyon, has its genesis in a series of raft trips through the Grand Canyon on the Colorado River and "is a fine choice for anyone who's ever been inspired by the Grand Canyon -- or even pictures of it."
Robin Brenner has high praise for Anybody Out There? by Burlap to Cashmere, a band of Greek-influenced Christian folk-rockers who "balance almost effortlessly the strength and sincerity of their faith with energetic and contagious music."
Bill McCloud shares another live experience with us, this time spotlighting James McMurtry in Fayetteville, Arkansas. McMurtry, McCloud says, "is a performer who chooses to let his amazing songwriting ability do all of his talking for him."
Tom Knapp opens the Rambles library with another book from the Terry Pratchett collection. Today's volume is No. 16 in the long-running Discworld series, Soul Music, which Tom says "is a rollicking take on rock 'n' roll as it applies to the Discworld, and anyone who has ever played in a band, attended a folk festival or dealt with parents who weren't entirely amused by a stereo's volume capacity will find hilarious reflections within."
Donna Scanlon turns in this report on Diana Wynne Jones' novel The Magicians of Caprona. This book in the Chrestomanci series, Donna says, "is a bit more serious than some of Jones' other books, but her wit does shimmer throughout the taut and compelling narrative."
Elizabeth Badurina finds herself unable to recommend Siri Hustvedt's The Blindfold. Expecting drivel after picking up the book at a four-bit sale, she got what she paid for. "Hustvedt writes with a disinterest that borders on boredom," Elizabeth explains, "using and reusing tired cliches, overwrites her points so much that I felt often like a scolded second-grader."
That's it for today. See you in a few days!
6 October 1999
Today's update begins with the latest from Cape Breton fiddle sensation Natalie MacMaster. Tom Knapp reviews her new album, In My Hands. While Tom laments a certain lack of cohesiveness in the album, he has high praise for the package as a whole. "Both the tunes and their execution on this album are quite excellent," he says, "and Natalie is still quite obviously at her musical peak."
Next, Amanda Fisher takes a close look at Brooks Williams and his 1999 release, Hundred Year Shadow. Williams "is a superb guitarist," Amanda says, and the album "showcases his work beautifully."
Jade Falcon examines the latest work from Robert Palmer, who has shifted from his rock 'n' roll roots into a rhythm and blues style on the album Rhythm & Blues. Jade doesn't rave about this one, but notes that, "for pop culture, this album should be a nice treat."
Our last album today is an older one, dating back to 1981. Charlie Gebetsberger reviews The SpeedBoys, a blues-tinged rock band, who join Robert Palmer in the folk rock department. Charles says this album, That's What I Like, is full of "good, old-sounding rock" but leaves something to be desired nonetheless.
Bill McCloud rounds out the music section with a live review of Cheryl Wheeler from 1998.
We've got a nice selection of new book reviews for you today, leading off with Donna Scanlon's perceptions of Morgan Llywelyn's Elementals. The novel, Donna says, "doesn't compare to her historical fiction, it is still thought-provoking and timely."
Tom Knapp stops by next with another in the series of Discworld novels by Terry Pratchett. This time he spotlights Reaper Man, a ripping good yarn with a few "lessons to be learned about living life while you still have it and about avoiding at all costs the proliferation of suburban shopping malls."
Elizabeth Badurina returns from the wilds of Nebraska with her take on Tess Gallagher's short story collection, At the Owl Woman Saloon. The stories are good, Elizabeth says, and are likewise "exceptional in characterization."
Crystal Kocher pops in with a review of Melanie Rawn's Dragon Prince, which kicks off The Dragon Prince series. This epic tale, she says, "sweeps the reader into a world filled with intrigue, romance, political machinations, revenge, magic and dragons."
Donna Scanlon returns with her review of Graham Joyce's The Tooth Fairy, "a rich and rugged dark fantasy" which casts new light on the childhood benefactor.
In the Rambles cineplex, Tom Knapp serves up a large tub of popcorn and a look at the 1997 science fiction thriller Starship Troopers. The acting is sometimes wooden and the characters aren't always believable, Tom says, but the film still offers a hearty dose of fast-paced action and top-notch special effects.
Miles O'Dometer changes pace with his review of Martin Scorsese's Kundun, a documentary about the Dalai Lama. The tale, unusual fare for Scorsese, "is a tale that needed to be told, and cries out to be listened to."
That's it for today! Keep sending in your comments and criticisms about Rambles -- the fastest-growing magazine of its kind on the Internet!
3 October 1999
Today is rather exciting simply because we're introducing a bunch of new, talented writers on the Rambles staff. But first -- this update missed by a day the natal anniversary of writer Julie Bowerman, so let me take this opportunity to post a slightly belated Happy Birthday, Julie!
Now, onto the music.

Crystal Kocher is the first new addition to our staff. She makes her debut with a splash, reviewing the new, much-anticipated live album release from Celtic-Canadian superstar Loreena McKennitt, Live in Paris and Toronto. The album, Crystal says, creates a "magical night" of music for anyone not lucky enough to attend the live show.
Next up is another new writer, Lyle Skinner, who gives us a taste of the new Oysterband CD, Here I Stand. This powerful album from a veteran band of British folk-rockers, Lyle says, is "more introspective in nature, focusing on personal relationships and feelings and moving away from much of the angry political focus of some of the band's earlier material."
Our third new writer of the day is Bill McCloud, who kicks off his Rambles tenure with a review of folksinger Ray Wylie Hubbard's new album, Crusades of the Restless Knights, which Bill predicts will be in the "year-end running for album of the year."
We have two concert reviews for you today. First, Ellen Rawson takes us along on a recent trip to see a Scottish wunderband, the Tannahill Weavers in Colorado. Next, Bill McCloud shares his time with Lucinda Williams last year in Arkansas.
Amanda Fisher provides our first fiction review today after reading one of the most recent Discworld novels by British humorist Terry Pratchett, Carpe Jugulum. The novel, Amanda says, "isn't one of the very best Discworld novels, but it's a great read nonetheless."
Donna Scanlon comes in next with her review of former Monty Python funnyman Eric Idle's novel, The Road to Mars. Donna says the book "is a good pick if you like science fiction thrillers which don't take themselves entirely seriously."
After a long break from The Sandman series of graphic novels, Tom Knapp returns with a review of the climactic The Kindly Ones, in which Neil Gaiman draws his epic tales of the Endless to a clise.
Beth Derochea turns our attention to spiritual matters with her review of the late Scott Cunningham's Living Wicca, a guideline for living which Beth calls a "great standard for anyone interested in Wicca, and a valuable resource for paganism in general."
Miles O'Dometer unlocks the Rambles cineplex with 1997's The Ice Storm. Directed by Ang Lee and starring Kevin Kline, Sigourney Weaver, Christina Ricci and Katie Holmes, the movie "reveals deep veins of feeling in the most unlikely places."
Jade Falcon handles the second screen, which is presently showing the 1999 film Virus. You might expect a lot from a movie starring Jamie Lee Curtis and Donald Sutherland, but Jade says the "storyline is predictable at worst, and the plot is mediocre at best."
Tom Knapp ends today's update with a rambling on the signs of our times.
It's worth noting that, with today's additions, Rambles can boast more than 700 unique review pages written by 46 individuals. Not bad for a four-month-old magazine, eh?
30 September 1999
I cannot let the day pass without noting that today marks Rambles' fourth month of existence! We continue to grow at a remarkable rate, surpassing all expectations, and the feedback we've received from musicians and authors, as well as the companies who represent them, has been nothing but positive. Thanks for all your support!
That said, may I please note for the record how distracting it is to write this, late at night and in the middle of a storm, with the sound of an angry pig squealing outside my window? Lancaster, Pennsylvania, may not be a large city, but we do not usually find pigs downtown!! Some people's pets....
Squeals aside, let's begin today's update with music.
Ellen Rawson provides a taste of Stacey Earle, whose album Simple Gearle made Ellen "want to slow down, relax and savor the moment."
Tom Knapp revisits the unique sound of Latvian-American singer Ingrid Karklins. Her 1994 album Anima Mundi isn't as startling as her previous release, A Darker Passion, Tom says, but still he is "moved by the power of her words, the uniqueness of her presentation."
Donna Scanlon introduces us to Canadian sisters Kate and Anna McGarrigle, via their 1996 release Matapedia. The album is "introspective and wistful," Donna says.
Robin Brenner sticks her head in the door to tell us about the Indiegrrl Compilation CD Vol. 1. The album, Robin says, "didn't live up to the promise of its title."
Michael Gasser steps in with this peek at Rose Polenzani's Anybody, a folk singer with an alternative rock soul.
Ellen Rawson comes back for a live review of Frifot. Ellen caught the Swedish fiddle trio at the Swallow Hill Music Hall in Denver, Colorado.
It's now raining much harder, but at least the neighbor's pig has gone inside. Let me take advantage of this momentary silence to switch from music to books.
Tom Knapp comes back to Terry Pratchett's Discworld, this time kneeling at the altar of Small Gods. This one, Tom says, is a "non-stop laugh riot. It's also deeply philosophical in its own right," and it's a good place for newcomers to the Discworld to get started on the series.
Donna Scanlon gallops into Irish mythology with Robert D. San Souci's Brave Margaret. The book is meant for children, Donna says, and shatters the stereotype of "wimpy passive princesses."
Conor O'Connor takes us through Susan R. Matthews' rather disturbing science fiction novel An Exchange of Hostages.
Paul de Bruijn goes back to the classics for a look at Antoine de Saint-Exepury's famous illustrated adventure, Le Petit Prince. This story about friendship and love, Paul says, "just might change how you see things, even if only a little."
Audrey Clark shifts our attention to folklore with her review of J.F. Bierlein's Parallel Myths. The book, Audrey says, is "an informative, well-written, and easily accessible tool for anyone interested in exploring the status of 'myth' in modern society."
Quickly, while there's a lull in the downpour, let's make a break for the Rambles cineplex!! The first feature today is The Last Time I Committed Suicide, which focuses on the Beat writers of the 1950s.
Next up is Night Falls on Manhattan, a 1997 film about police corruption starring Andy Garcia and Richard Dreyfuss. Both movie reviews are by our ol' pal, Miles O'Dometer.
We close out the day with a rambling from Beth Derochea, who wrote her personal eulogy for the late Marion Zimmer Bradley.
27 September 1999
Marion Zimmer Bradley suffered a major heart attack on Tuesday, Sept. 21, and died Saturday, Sept. 25. Memorial donations may be sent to her church: Saint Mark's Episcopal Church, 2300 Bancroft Way, Berkeley, CA 94704. (Excerpted from the Web site for Marion Zimmer Bradley's Fantasy Magazine.)
26 September 1999
Welcome to another beautiful day and another big update at Rambles! This weekend marks the big Celtic Classic in Bethlehem, Pennsylvania, where great Celtic musicians from all over the world gather for an amazing music festival, pipe band competition and Highland games. Musical guests this year included Clandestine, the Prodigals, the John Whelan Band, the Glengarry Bhoys, Hadrian's Wall, Seamus Kennedy, SixMileBridge and many more. It's great to see so many people turn up to support these great musicians!
Ellen Rawson launches today's update with a look at British folk-rockers Chris While and Julie Matthews and their 1998 release, Piecework. While and Matthews, formerly of the Albion Band, "represent the epitome of singer-songwriters ... (whose) songs are thought-provoking with arrangements that allow them to show off their husky voices and fine harmonies."
Tom Knapp shifts briefly away from his usual Celtic fixation to review Occidentally on Purpose, the new release from the Pennsylvania gypsy band, Gypsophilia. Tom has praise for "both the style and exceptionally crisp playing" of the band.
Debbie Gayle Rose checks in with Robert Gordon's self-titled 1997 release, which Debbie believes "is a homecoming for both musician and fans." The songs, she says, "pack emotional impact with their honest simplicity and unpretentiousness."
Donna Scanlon enjoys Bill Mackechnie's adaptation of Naomi Shihab Nye's poetry in Famous, an album "which honors the poetry and connects each poem, transforming the poetry into a spare but elegant cycle."
Audrey Clark leads off the fiction department with Frederic Clement's "beautifully illustrated book," The Merchant of Marvels and the Peddler of Dreams. The text and the artwork, Audrey says, are "truly a marvel."
Beth Derochea takes us back to Terry Pratchett's Discworld with this review of Moving Pictures, the 10th book in the series. "This delightfully silly addition to the Discworld series," Beth says, "is sheer entertainment."
Beth also gives us a glimpse of Places I Never Meant To Be: Original Stories by Censored Writers, edited by Judy Blume. The collection of short stories and essays, sales of which benefit the National Coalition Against Censorship, "draw the reader in, requiring thought about difficult subjects."
Donna Scanlon delves into A.S. Byatt's The Djinn in the Nightingale's Eye, a collection of five fairy tale stories designed to be "savored slowly with care and attention to detail and nuance."
Dan Ford returns to the world of George R.R. Martin, this time in A Clash of Kings. This, the sequel to A Game of Thrones, "does not quite live up" its predecessor, Dan says.
Featured today in theater one of the Rambles cineplex is Laurie Thayer's take on The Pirates of Penzance, a 1983 version of the Gilbert & Sullivan classic starring a much younger Kevin Kline. This film, Laurie says, is a "wonderful movie to watch if you're feeling depressed for any reason."
In theater two, Miles O'Dometer gives his views on the 1996 Woody Allen film, Everyone Says I Love You, in which the characters, Miles says, "do pretty much what you'd expect Woody Allen characters to do: they fall in love, fall out of love, fall in love with the wrong people and wrong the people they fall in love with."
Tom Knapp ends the day with his musings on the benefits of bicycle traffic in a busy downtown in Two for the Road. Check it out under Ramblings, and check back here at Rambles soon!
23 September 1999
Here's wishing a bless'd autumnal equinox to all our readers! We're hoping the turning of the seasons brings good fortune to all!

Tom Knapp begins the new season with the 1994 release by Ceilidh Friends, Yellowknife Evening. This Canadian quartet features two husband-and-wife teams, including Moira Campbell (check out her solo album review as well). The album is a friendly "song-and-jam-session," Tom says, boasting good vocals and strong instrumentation.
Chet Williamson, over in the jazz department, would really like to tell you how much he enjoyed the new big-band album I Believe in You by Sherrie Maricle and Diva -- but, being an honest Puck, he cannot. Find out why!
Paddy O'Furniture takes a look backwards at the 1989 release by Lloyd Cole & the Commotions, 1984-1989, a compilation of three previous albums filled to the rim with "jangly, soulful folk-rock."
Jan Marica ponders the nature of change in his review of Fred Eaglesmith's latest release, 50 Odd Dollars. The album has a harder edge than Eaglesmith's earlier albums, Jan says, and "is not the Fred we used to know, unless you turn it inside out."
Tom Knapp is still chuckling from reading Terry Pratchett's Wyrd Sisters, the sixth book in the Discworld series. Wyrd Sisters deals with the power of words, Tom says, and "will keep you engrossed, and laughing, until the very last act."
Donna Scanlon tells us about To Say Nothing of the Dog by Connie Willis, a novel Donna describes as "part mystery, part comedy, part science fiction" which, she says, should "appeal to any reader."
Shifting her attention to our younger readers (and the parents thereof), Donna describes a new edition of the Charles Perrault classic Puss in Boots. This version is illustrated by Giuliano Lunelli, whose "sunny and appealing" artwork makes this a good pick for modern children.
Laurie Thayer turns to classic SF/fantasy writer Anne McCaffrey, who has crafted an Arthurian tale from a novel perspective in Black Horses for the King. While it's an entertaining read and an "interesting variation on the Matter of Britain," Laurie says the book breaks little new ground for McCaffrey.
Audrey Clark introduces us to Nancy A. Collins through her novel Angels on Fire. The book is a "pleasingly dark fantasy-romance," Audrey says, and Collins' writing "is witty and hip, full of sarcastic commentary on city life and brutally honest observations on the nature of love."
Paul de Bruijn moves on to the second collection in the Poison Elves series, Traumatic Dogs by Drew Hayes. See if it lives up to the first volume in our graphic novels department.
Miles O'Dometer, from his reserved seat in the Rambles cineplex, gives us the skinny on the 1997 film The End of Violence, featuring Andie MacDowell and Bill Pullman, which Miles says is "beautifully photographed and features a searing score" and yet remains "an oddly unmoving film."
Over in the adjoining theater, Jade Falcon enjoys a marvel by modern playwright Tom Stoppard, Rosencrantz & Guildenstern are Dead, which was brought to the big screen in 1990 starring Gary Oldman and Tim Roth. The Shakespearean spoof (Stoppard was also responsible for the award-sweeping Shakespeare in Love) "combines some slapstick, intellectual comedy, and historical and scientific innuendos which will keep you rolling in your seat."
Beth Derochea closes out this autumn update with an optimistic rambling on stormy weather.
20 September 1999
Rambles has been named a Hot Spot by Event Horizon, Ellen Datlow's Web zine focusing on science fiction, fantasy and horror. Thanks, Ellen! Read reviews of many of Ellen's anthologies (edited with her longtime partner, Terri Windling) in our fiction section, then follow this link to Event Horizon and check out one of the Web's finest 'zines!

19 September 1999
Did all of you U.S. eastcoasters make it through Hurricane Floyd OK? Up here in Pennsylvania the storm was bad, but we got off easy compared to some of the lower states. Best wishes to everyone in hard-hit areas!
Tom Knapp slides two Celtic CDs into his stereo today and serves up reviews on both. First up is Moira Cameron's One Evening as I Rambled.... Moira, Tom says, is a "marvelous performer" with a broad range of vocal, instrumental and storytelling skills.
Next, Tom gives us a taste of Canadian harper Jennifer White who, on her 1998 album Clarsach, demonstrates great skill on a collection of mostly original Celtic tunes. Adding her knack on the pennywhistle and budding vocal talents to the mix, Jennifer is, Tom assures us, "a name to remember."
By the by, Tom says never fear, the gig with Great Big Sea went very well indeed -- much better than he expected, in fact. He'd like to thank all his many friends who came out to see an awesome GBS performance as well as to cheer him and his band, Fire in the Glen, on in their big-stage debut.
We have two new entries in our British traditions section today. First, Ellen Rawson pumps up the volume on a new Fairport Convention compilation album, Meet on the Ledge: The Classic Years 1967-1975. The album, Ellen says, "is invaluable to these newcomers," as well as to long-time Fairport fans who are wearing through their vinyl originals.
Juliet Youngren keeps up the beat with Steeleye Span, spinning one of the Brit band's classic albums, Please to See the King. The largely traditional recording, released in 1971 and reissued in 1990, is a "powerful album, dark in tone overall but relieved by moments of warmth and humor."
Ellen Rawson steps back in to close out the music section today with this live report from the Rocky Mountain Folks Festival in Lyons, Colorado, where Susan Werner gave Ellen a good show.
Laurie Thayer takes us to the Rambles reading room for her synopsis of Guy Gavriel Kay's gorgeous masterwork, The Fionavar Tapestry, a trilogy made up of the novels The Summer Tree, The Wandering Fire and The Darkest Road. Fearful of giving away too many details about this evocative, tightly woven tale, Laurie tells us it is without question "one of the most beautiful stories I have ever read."
Audrey Clark returns with another offering from Nick Bantock. This time she has read The Forgetting Room, a "stunning masterpiece" Audrey says is "equal parts diary, novel, artistic 'work-in-progress' and surrealist game."
Donna Scanlon checks in with children's book Owl at Home by Arnold Lobel, whose "quirky creativity" has inspired her to give copies of the book to many of the parents she knows.
Amanda Fisher shares her impressions of Kim Stanley Robinson's Antarctica. This "breathtaking" novel set in the icy southern continent, Amanda says, is Robinson's "strongest to date."
Conor O'Connor introduces us to Tom Cool via his novel, Secret Realms, which Conor describes as an "excellent, fast-paced piece of technophilic SF."
Donna Scanlon is back, this time with something from the shelves of our non-fiction section. Take a look at falconer Emma Ford's autobiographical Fledgling Days: Memoir of a Falconer, which Donna says is "fresh, straightforward and appealing, injected with frank humor."
Timothy Keene opens up the Rambles cineplex with a review of the new Eddie Murphy movie Life, which Tim says is a good excuse to rent Shawshank Redemption instead.
Miles O'Dometer closes the theater, as well as today's update, with his examination of the pig sequel, Babe: Pig in the City, which doesn't live up to the original.
15 September 1999
Today is Great Big Sea day. Why, you ask? Because today Tom Knapp and his traditional Irish band, Fire in the Glen, take their act to the largest music venue in the area to open up for Great Big Sea in concert. This is quite a coup, considering that Tom's band has been performing at small venues in the area for only a little over six months! (Needless to say, Tom's nerves are a-janglin', and he's convinced that, once the spotlights hit his eyes, he'll forget how to play the fiddle and bodhran, and will instead just stand there and mutter inane commentary while the audience throws oranges at his head.)
To mark this occasion, let us draw your attention to a few pages from the Rambles archives. First, here's Donna Scanlon's review of Fire in the Glen at their debut performance. Next, here's Tom Knapp's review of Great Big Sea at a recent show in Philadelphia. You'll also find Tom's reviews of all five GBS albums -- Great Big Sea, Up, Play, Rant & Roar and Turn -- right here.
If that's not enough, here's Tom's recent interview with Great Big Sea's lead singer, Alan Doyle.
We now return you to your regularly scheduled update.
It seems only fitting to start off today's update with a review of the Oysterband, an English band which has greatly influenced Great Big Sea. Amanda Fisher fills the bill with this look at their 1997 release, Deep Dark Ocean. Amanda owns all of the Oysterband's recordings, and she says this is the best of the lot. So have a look!
Tom Knapp takes time from fretting about his gig with Great Big Sea to share the word on the Indulgers, a Colorado-Celtic band whose debut album, In Like Flynn, "is an album you'll likely stick in your stereo, hit repeat and let play for hours at a time."
Jan Marica makes an addition to our folk roots section with Make Amends by Andy Scheiman. Scheiman, Jan says, "is a good storyteller, able to put the little details into each song that paint a convincing picture, and never going for the cheap rhyme."
In our fiction department, Donna Scanlon leaps to review the latest from J.K. Rowling, Harry Potter and the Prisoner of Azkaban. Like the two previous books in Rowling's series, Donna says, the latest "is almost impossible to put down as the plot twists and turns, always staying one step ahead of the reader."
Donna also turns in a review of Jonathan Carroll's The Marriage of Sticks, which boasts "quirky, original yet ordinary characters who find themselves in extraordinary and often transforming circumstances."
Audrey Clark has been very busy lately, and the first benefit to us is her review of The Griffin & Sabine Trilogy by Nick Bantock. Bantock, Audrey informs us, has created a series of grown-up pop-up books which "gives the reader the guilty pleasure of reading someone else's mail."
Also from Audrey today is Robin McKinley's Rose Daughter, a retelling of the Beauty legend -- McKinley's second foray into that field. While Audrey found the book somewhat predictable, she lauds McKinley, whose "richly detailed, magical voice comes through even in the most plodding pages of the novel."
That's it for today. Check back soon for another large update!