Here's a nice little bluegrass time machine that takes us all back to 1974, when Charles and Danny Bailey (respectively on mandolin and guitar) laid down 14 tracks, aided nicely by Larry Mathis on banjo, Tater Tate on fiddle and Jake Tullock Jr. on bass. The brothers started singing together in the '40s, so it's pretty old-fashioned, but a lot of fun if you can accept the sometimes painful vocals.
The title track is a good example of the brothers' vocal sound, which is pinched and nasal, and as far as achieving the highest lonesome sound, the desire is seldom matched by the ability. The tenor voice frequently flips over into falsetto, making for a too-noticeable break. "I'd Rather Have Jesus" shows off some true tenor voices, but the vibratoless sound isn't too pleasing. "Sweet Alla-Lee" is a dandy song with which I wasn't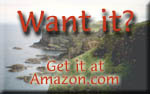 familiar, but it suffers from the poor intonation during the chorus, when the tenor keeps scooping up to a note that's always a little flat. (The brothers trade leads from track to track, so it's tough to determine who's singing what.)
In spite of these vocal flaws, by the time I got to "I'll Meet You in the Morning," I was pretty well seduced by the Baileys. This is a typical and ultimately delightful old-fashioned brother act, the type I've always been a sucker for, and I was singing along on the choruses, happy to overlook the vocal imperfections and add a few of my own.
Other highlights are "Mountain Laurel," a mid-tempo ballad featuring Pennsylvania's state flower, "Camping in Canaan's Land," a toe-tapper which brings in a few more voices for a fine campmeeting feeling, and the old weeper, "What a Change One Day Can Make." It's unfortunate, however, that the album closes with "Whispering Hope," a slow hymn that only focuses on the vocal limitations.
All in all, however, it's a fun album, if a brief one (36 minutes). You get the flavor of sitting on a back porch while the sun is setting, with Uncle Charlie and Uncle Danny doing their thing, along with the neighbors backing them up. If you're willing to accept less than Pavarotti-like voices (and less than Jim and Jesse or the Louvin Brothers, for that matter), you'll have a good time here.
[ by Chet Williamson ]
Rambles: 25 May 2002