Many historical figures are immediately recognized when you mention their name. Washington. Hitler. Napoleon. Kennedy. Gandhi. We know their stories, we have read their biographies, watched the countless movies based on their lives. But what about those lesser known figures from our past? Who were they? Why should we remember them?
Innovators is an answer to that question. Of course, there's only so many stories that can be told at one time, but on this recording, Sam Cardon and Kurt Bestor share the stories of many of those people who should be remembered, yet go largely unsung.
The liner notes are an important part of the CD. Each track has its own story, filled with a fascinating glimpse into who these people were. The stories are well-written, and will leave you wanting to know more.
The thirteen tracks on this CD are composed around each individual's story. The music is wonderful, a mini-soundtrack to each tale. "The Sage of Lamberene" tells the story of Dr. Albert Schweitzer, a Nobel Peace Prize-winner and one of the greatest humanitarians of our time. "Rainmaker"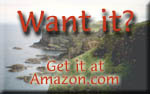 brings us the story of C.M. Hatfield, the first man to seed clouds, almost forty years before "real" scientists did.
"Man Among Men" is the story of Black Peter, a Brazilian slave and hero. Student leader Chai Ling (one of the leaders of the democratic reform movement and a survivor of the Tiananmen Square massacre) is remembered in "Electric Highway." "Mastermind" brings us closer to the genius of Stephen Hawking and "La Capitana" is a vibrant tribute to the gypsy, Carmen Amaya.
The stories behind the music are as intriguing and fascinating as the music itself. The music is heroic, uplifting, full of grief and of joy -- a perfect companion for the stories. From the tribal sounds of Africa, to the gentle folk music of the Old West, to the cathedral choral music inspired by the Black Death, Innovators is global storytelling at its best. Listen to the music, read the stories and then go out and find out more about those chronicled here. You'll be a better person for it.