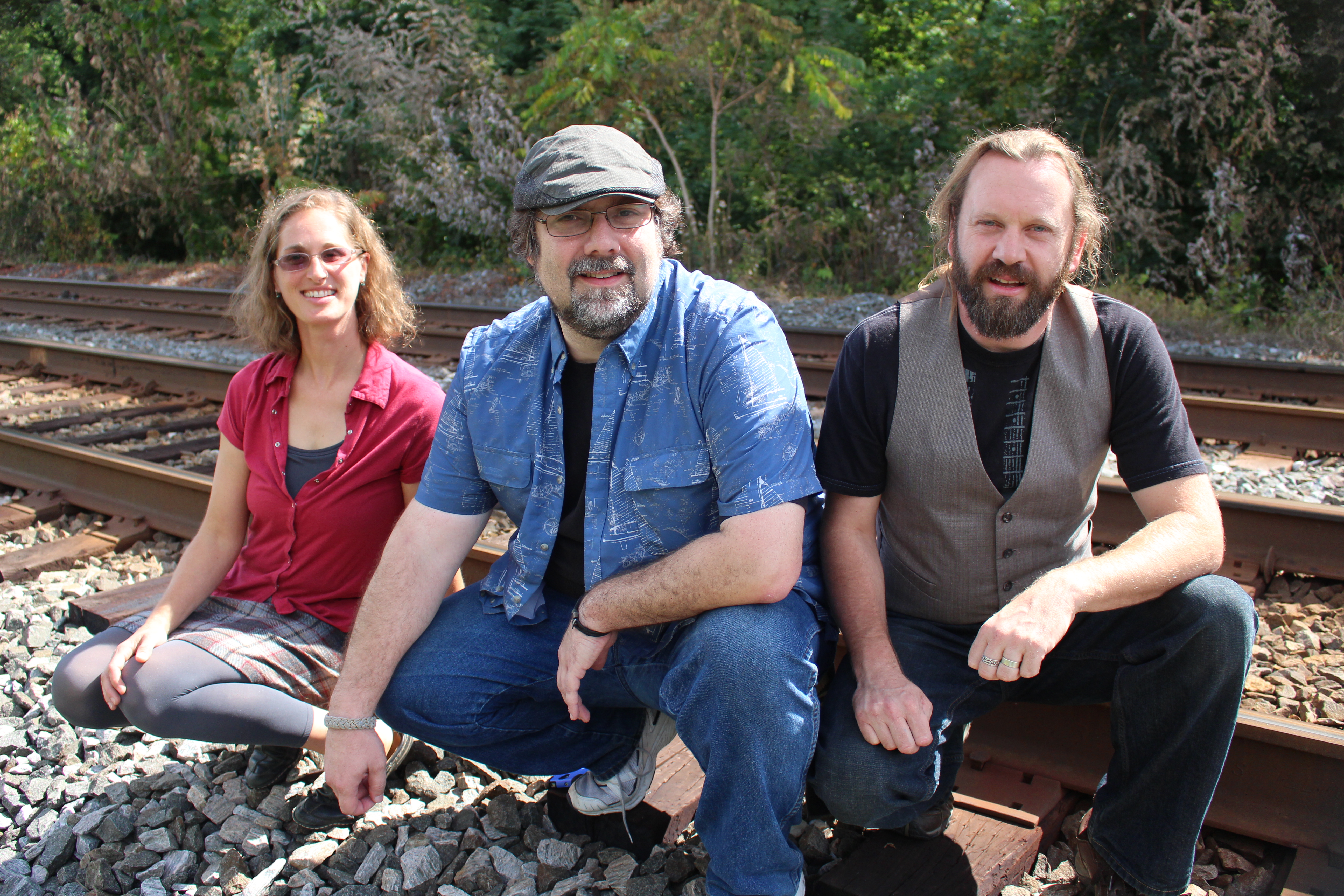 Fire in the Glen doesn't hold back at its performances, where audiences can't seem to help tapping their toes, clapping and singing along and even trying their hand (foot?) at step-dancing!!

These dedicated musicians are making a bold effort to bring Irish, Scottish and Maritimes music, as well as their own brand of "Celtic eclectic" accents, to southcentral Pennsylvania. A Fire in the Glen performance means a lively presentation of blistering fiddle tunes, mug-thumping pub songs and soulful ballads and airs. Now with a loyal following in their native Lancaster County, bandmates Tom Knapp (fiddle, bodhran, backing vocals), Mick Mullen (vocals, guitar) and Megan Mullen (vocals, keyboard) are expanding to new horizons.

It was a stroke of fortune (OK, an accident -- ask Tom to tell you about it sometime) that brought Fire in the Glen together, with John Varner serving the first two years as singer/guitarist and Chet Williamson, Jason Mundok, Aaron Gagne, Michael Filippo, Durelle Leaman, Amanda Wells, David Pedrick and Melissa Brun helping to redefine the band's sound over the next dozen-plus years. Since the band's professional debut in March 1999, the group has opened for the likes of Lunasa, Great Big Sea, Tarras and bagpiper Kieran O'Hare. They performed at the Festival Club at Cape Breton's highly esteemed Celtic Colours International Festival, the Celtic Fling in Mount Hope, Pa., and at countless pubs, festivals, wedding receptions, retirement homes and other social occasions.

The band's first CD, On the Road to Lisdoonvarna, is sold out after receiving lots of positive feedback for its lively appeal. Also gone is the band's EP, Aaargh! The Susquehanna Pirates!, which featured some of the band's original work, and Pirates, Wakes & Whiskey, the band's second full-length CD that boasted 70 minutes of music, including several tracks recorded live at Bube's Brewery in Mount Joy, Pa. Still available is Let the Wind Blow High, which was released in March 2005, and their most recent CD, Shout 'til the Break of Day, which was released in 2010.

If you're interested in a band which blends traditional Irish, Scottish and Cape Breton styles with its own "Celtic eclectic" approach, check out Fire in the Glen. You can reach the band by calling Tom at 717-396-9293 or by emailing him at tom@fireintheglen.com. Visit their website at http://fireintheglen.com.

Oh, and while you're here, be sure to check out a brief history of Fire in the Glen for more on the band.