The good folks at Rounder have taken it unto themselves to become one of an unfortunately small handful of labels committed to the important work of ethnomusicology, and I Left My Sweet Homeland is an excellent example of why this work is so important. The performers of the …kršs Ensemble are dedicated to preserving the folk music of Hungary and the Roma of Transylvania, and this disc is a worthy beginning of that mission.
If listeners are familiar with this material at all, they are likely to have accessed it through the work of Bela Bartok, who as an ethnomusicologist preserved in early field recordings some of these same folk songs and used them to inspire his later song- and dance-inspired classical compositions.
Central to an appreciation of this music is an affection for music of the "Gypsy" fiddle or violin, here essayed with considerable virtuosity and passion by Aladar Csiszar. He is aided in this musical journey by the considerable vocal talents of Agnes Herczku, a woman whose strong and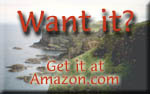 textured alto does nothing to betray her relative youth. Finally, the regional flavor of this music from the land where East meets West is underscored by the work of Kalman Balogh on the cimbalom. (This instrument resembles the hammer dulcimer known in the West, but has up to 125 strings and can weigh upwards of 200 lbs.)
The work of these musicians is tied together by arranger Laszlo Kelemen, whose work assembled the nine tracks of the program and brought it to its final expression as a suite of laments, jumping and circle dances, turning dances, Gypsy melodies, and the poignant finale, the title folksong "I Left My Sweet Homeland," in which the singer mourns that "I gaze at the star-filled sky, [and] under it I weep and weep."
Far from the somewhat cliched portrayal of Gypsy music in Hollywood films from the 1930s on, this is a vital (if admittedly somewhat melancholy at times) music which bespeaks the resolve and determination of a people too often set apart from the land of their forebears. In listening to it, you will discover both the musical birthright of that "Sweet Homeland" and the tonic inspiration of such western artists as Mike Oldfield. Kudos to Rounder for having the wisdom to make this music available to those in the West bold enough to expand their musical horizons. And who knows ... you might be inspired into looking into the logistics of taking cimbalom lessons, like I did....
[ by Gilbert Head ]
Rambles: 5 January 2002