Click on a title to read a review.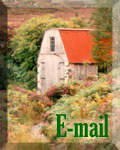 ---
Putumayo World Music was established to introduce people to the music of the world's cultures. The label grew out of Putumayo clothing company, founded by Dan Storper in 1975 and sold in 1997. Co-founder Michael Kraus joined Storper to help launch Putumayo World Music in 1993. In the past 17 years, the label has become known primarily for its upbeat and melodic compilations of great international music characterized by the company's motto: "guaranteed to make you feel good!"
Putumayo's CD covers feature the distinctive art of Nicola Heindl, whose colorful, folkloric style represents one of Putumayo's goals: to connect the traditional to the contemporary. By combining appealing music and visuals with creative retail marketing, Putumayo has developed a unique brand identity, a rarity in today's artist-based music industry.
The Putumayo Kids division was created to introduce children to other cultures through fun, upbeat world music. Since the release of the best-selling World Playground CD in 1999, Putumayo Kids has established itself as one of the leading children's record labels in the world, winning critical acclaim and honors from Parents' Choice Awards, the National Parenting Publications Association and others. With its growing collection of albums and multicultural activity kits, Putumayo Kids provides children with upbeat, melodic and culturally authentic music, enhanced by educational liner notes.
- excerpted from the Putumayo website