Whether you are a musician, dancer or listener, this CD is for you. More Bridges to Cross: Cape Breton's Best Fiddle Music is the follow-up to Bridges of Cape Breton County, which was released in 1999 by Celestial Entertainment. The title of the CD is a reflection of how important bridges are to Cape Breton. One must take the bridge over the Canso Causeway into Cape Breton, where one comes upon the bridge of the fiddle, the music that the world has come to know Cape Breton for.
Combine 13 of the finest fiddlers from the last decade and one singer, and you get More Bridges to Cross, a CD that will often be found in your CD player. Some of the fiddlers on this CD may be new to you, but the music will not be. These tunes have been passed down for many generations.
If you like dancing or want to have your own house party, this is a great disc to put on. If you do not have musicians in your neighbourhood, it makes a fine substitute, especially with a live track by Ashley MacIsaac and Howie MacDonald to start things off.
The artists on this CD reflect how the music has been taught to the next generation. The Barra MacNeils have taught Kimberley Fraser and Jennifer Roland, two up-and-coming fiddlers who already have a spotlight of their own, with their own CDs out on the shelves.
More Bridges to Cross contains more than 65 minutes of strathspeys, jigs and reels for your listening and dancing pleasure. Whether you are new to the music or not, you will recognize a lot of the names on the cover: MacDonald, MacIsaac, MacMaster and MacNeil, to name a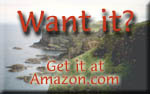 few. If you are new to the music, this is a great introduction to these artists before you pick up their other CDs.
There is not enough space or time to go into detail about every artist, so I will provide a quick summary of each.
Howie MacDonald and Ashley MacIsaac, two of the biggest names of the '90s, team up for a live set and show off their individual styles as well with their own tracks. The future looks very bright with Kimberley Fraser, Jennifer Roland and Glenn Graham. The talent in these young gifted musicians' hands shows leaves me no doubt we are in for some great music to come.
The Barra MacNeils and Slainte Mhath's talent is a reflection of the music being passed from one generation to the next. Buddy MacMaster, Brenda Stubbert and Dave MacIsaac ... these three names have become synonymous with the word "legend" in Cape Breton and the players are looked up to by their followers. Another set of relatives, J.P. and Joe Cormier, both from Cheticamp, team up for something they both love to do. J.P. still lives in Cheticamp while Joe lives in Massachusetts.
Morgan MacQuarrie and Donnie Campbell are a fiddler and singer who are relatively new to me but the talent leaves you wanting more. Morgan was raised in a musical family in Kenloch, Nova Scotia, where he heard many of the great fiddlers from the region. He's now living in Detroit, where he is one of the best traditional violinists of his age. For those in Cape Breton, Donnie Campbell is probably more familiar as host of the radio program Celtic Serenade in Sydney.
A lot of the tracks on the album have become signature tunes for the artists performing them, such as "Tullochgorum" by the Barra MacNeils and "Blast o' Tunes" by Slainte Mhath. All the tunes appear on the individual artists' CDs, but this is a great compilation whether it be for home, office or car.
This album has so much energy that I am sure it was a lot of fun to put together for everyone involved. Every track is a gem and destined to become a classic! And when they start putting warnings on the back of CDs, such as "Caution ... CD may wear out shoes," you know it must be worth having!
[ by Kimberley Marie ]
Rambles: 8 December 2001