28 June 2000
We're back with another mid-week update to atone for our editor's absence this past weekend. It's short but punchy, and we'll be back in another few days with more!
Tom Knapp spent the past several days traveling in New England. He wants to share a musical experience he had on Walden Pond, former home of the great thinker and naturalist Henry David Thoreau.
Tom also has a music review for Gaelic Storm's sophomore release, Herding Cats. "This band should be on your watch-list," Tom says. "Don't even think about it, just buy every CD they put out -- they're among the freshest of the young bands proving to the world that Irish music is here to stay, and their musicianship is among the best on the market."
Donna Scanlon, who today posts her 200th Rambles review, was excited by the music of Canadian klezmer band Finjan on the new album Dancing on Water. "The music is appealing and accessible and an especially good choice for an introduction to klezmer music," Donna says.
Amanda Fisher got a taste of the Kerrville musical experience in the recent release Blues at Kerrville. The collection of 13 tunes by a variety of blues artists is "a pleasant introduction to the blues genre," Amanda says, but it suffers from a lack of pacing.
Michael Gasser delves into rockier folk with Dar Williams, Lucy Kaplansky and Richard Shindell, collaborating as Cry Cry Cry for their self-titled project. "Not only did they record a superb album without the slightest fault," Michael says, "they also attracted some well-deserved attention to these first-rate songs and their creators."
Audrey Clark opens the fiction section with Robin McKinley's retold fairy tale Beauty. "While the novel is well-written and fleshed out, there was nothing in it that shed new light on the story of a young woman kept in the Beast's castle until she agrees to marry him," Audrey says. However, she adds, "despite McKinley's adherence to the original story, Beauty is full of evocative descriptions and interesting tidbits."
Amy Harlib tackles a trilogy: Paul Park's Starbridge Chronicles series comprising Soldiers of Paradise, Sugar Rain and The Cult of Loving Kindness. "The Starbridge Chronicles are definitely worth reading for their distinctive and provocative treatment of politics and religion and society interacting as seen through the entertaining prism of an ingenious work of fantastic fiction," Amy says.
The long-absent Adam Lipkin returns to Rambles with his impressions of A.S. Byatt's recent story collection, Elementals: Stories of Fire and Ice. The book, Adam says, is "a mixed bag, both qualitatively and thematically, but if the rough parts of this six-story collection fall below Byatt's normal standards, the gems shine as bright as anything she has written."
Miles O'Dometer puts a wrap on today's update with Go, a story filmed from multiple points of view. "Nothing in Go is quite what it appears to be -- at least, not as any one person sees it," Miles says. "It isn't until viewers have seen it from at least three perspectives that they begin to have any real perspective on it at all."
21 June 2000
Our editor is off for a lengthy weekend in New England! Rather than let Rambles stand idle while he's gone, we thought we'd hit you with a wee mid-week update to tide you over 'til his return. Look for the next edition of Rambles early next week!
Tom Knapp starts things off with a good Spin by the Celtic-American band Whirligig. "If you're looking solely for Irish traditional performances, this isn't for you," Tom says. "If you enjoy clever, well-arranged music that's not afraid to experiment along the way, pick up Spin by Whirligig and enjoy the ride."
Jo Morrison is up next with the High Road's Round the Bend: Music from the Gaelic Tradition. "The High Road includes the strong influences of Cape Breton and Appalachian music with the traditional roots brought to America," Jo says. "The result is a rich mix of sounds, old and new, with a wide mix of instrumentation."
Audrey Clark had a taste of Larry Murante's folk album Water's Edge and came back unsatisfied. Despite his talents as a musician, Murante's CD "is too polished, to the point of sameness throughout the entire CD."
Chet Williamson provides the final CD review for today's update: John Cowan's self-titled recording. "All in all, Cowan's album is a somewhat spotty one, due to a few sub-par songs and his penchant for sometimes using his voice as a siren rather than as an instrument with which to interpret songs," Chet says. "Still, long-time fans should find much to like here."
Ellen Rawson adds a live perspective with her review of Luka Bloom in concert. "Bloom's performances personify human emotions -- be they pain or joy -- and evoke pathos to purge the audience and allow is members to start anew and leave feeling, as Bloom sang in his fifth encore, that 'the man is alive.'"
Donna Scanlon takes a look at Midnight Robber, the latest novel from Nalo Hopkinson. The book, Donna says, "is an original and tasty melange of science fiction and Caribbean culture wrapped in a vibrant storytelling style."
Also from Donna today is the science fiction novel Souls in the Great Machine by Sean McMullen. "The sheer scope and complexity of the novel is mind-boggling," Donna says, "yet the reader is able to grasp and follow the plot without too much difficulty, once the basic concept of the society is established."
Tom Knapp is thrilled to learn that publishers have re-issued the out-of-print novel Howling Mad by humorist Peter David. This new angle on the modern werewolf story once again proves David to be "one of the keenest wits on the bookshelves today."
Just one movie review today; Tom continues his James Bond retrospective with the Roger Moore feature, The Man with the Golden Gun, which Tom says "begins with one of the most promising storylines in the James Bond series. ... Unfortunately, what could have been a suspenseful clash of titans got lost under the weight of too many plot devices and too many cliches."
Tom also wants to share his enthusiasm over a recent show by Dervish in Harrisburg, Pennsylvania. Dervish, for those unfamiliar with the band, is one of the most amazing Irish bands on the market today. Tom promises a few Dervish album reviews in the near future; in the meantime, he'd like to remind you that Rambles already has posted an interview with lead singer Cathy Jordan, a concert review from March 1999 and a review of the band's landmark 1996 album Playing with Fire. Keep your eyes and ears peeled for more Dervish soon, and we'll see you back here at Rambles in a few days!
17 June 2000
The gloom and dampness of recent days seems largely past, with a mixture of sun and grey clouds providing the backdrop for this spring day. A perfect time for a Rambles update!
Tom Knapp is impressed by singer/guitarist Gordie Sampson, who collected a fine group of Celtic and folk-rockin' musicians to play with him on his 1998 CD, Stones. "Give Gordie Sampson an hour of your time," Tom urges. "I think you'll like what this young Canadian -- with the help of all his friends -- has to say."
Tom also gets a treat from listening to Maurice and I by the Flash Girls, a duo consisting of Emma Bull and Lorraine Garland and drawing on the considerable skills of Jane Yolen, Neil Gaiman, Adam Stemple, Alan Moore and Steven Brust, among others. "Maurice and I is everything folk-rock should be: lively and fresh, bold innovations built atop thick veins of tradition," Tom says. "The songwriting is clever, the musicianship is tight and the scattering of familiar tunes are arranged in distinctive, original sets."
Jo Morrison enjoys the combination of Gordon Bok, Ann Mayo Muir and Ed Trickett on All Shall Be Well Again. "Their disparate backgrounds and skills combine into an unquestionably enchanting collaborative effort," Jo says.
Gilbert Head crosses to the mainland side of Celtic tradition with Kornog. Spotlighting the Breton band's 1985 album Ar Seizh Avel (On Seven Winds), Gils says it "is a feast for the ears, supplying musical excursions across the breadth of Europe, delighting those folks who admire dance numbers in arcane time signatures, and offering as diverse a sampling of flavors as you're likely to find on one disc."
Chet Williamson brings a splash to the bluegrass page with a new, self-titled release from Nickel Creek. "The recording debut of Nickel Creek is one of the best new acoustic music band CDs I've heard in a long time," Chet says, "and what makes it even better is that at their age they can only improve."
Chet also has a treat for jazz fans -- a recent re-release of a top-notch, self-titled recording from 1979 by the Lenny Breau Trio. Chet was particularly astonished by the work of Breau himself: "If you appreciate guitar, your jaw will drop open," Chet insists. "If you are a guitarist, your jaw will be clattering against the floor."
J. Higgins-Rosebrook is next with another re-issued recording: Shawn Phillips' 1966 album Shawn. Phillips' voice and guitar, Jacque says, "are almost always outstanding."
Michael Gasser provides our final CD review for today: Bob Hillman's folk-rockin' Playing God. "This record asks for your participation," Michael says. "Its beauty is hidden behind a wall of toughness."
Tom Knapp explores the peculiar culture of the Irish music session in Barry Foy's aptly titled Field Guide to the Irish Music Session. "A few philosophical differences aside," Tom says, "Foy has written a deucedly clever, revealing book on the subject."
Rambles newcomer Bree Delian shares her recent interview with Irish harmonica wizard Brendan Power in this interview. See what Brendan has to say about his musical innovations!
Author Charles de Lint recently delivered a speech at Wiscon in which he explored the inspirations and issues which make up his stories. Now, Charles has given Rambles permission to share his insights into his own creative process with our readers. Please, take a look at what he has to say!
Donna Scanlon delves into the mother-daughter relationship with mother-daughter team Jane Yolen & Heidi E.Y. Stemple in Mirror, Mirror: Forty Folktales for Mothers and Daughters to Share. Their discussions," Donna says, "are just enough to serve as a springboard for other mothers and daughters and perhaps give them the inspiration or courage to explore their own issues."
While Donna has your attention, she also serves up the next course in Tanya Huff's five-part series of vampire mysteries. Today's entree is Blood Lines. "The book unfolds at its usual brisk pace, and the multiple viewpoints add to the tension with some nail-biting cliffhangers," Donna says. "Huff often leavens the mood with a brush of humor, but even these light touches seem to heighten the suspense rather than dilute it."
Donna also reviews a demon mystery, Camille Bacon-Smith's Eyes of the Empress. "It's readable but not all that compelling," Donna says. "It's hard to feel much sympathy for such thinly drawn, shallow characters who take themselves entirely too seriously."
Audrey Clark steps up next with a modern classic of contemporary fantasy, Pamela Dean's Tam Lin. "Pamela Dean's inspired retelling of the Scottish ballad," Audrey says, "gets my vote for the most inventive of Terri Windling's Fairy Tale Series."
Kristy Tait reviews a faux autobiography titled Contessa by Jack Fitzgerald, who writes on the subject of sexual identity. "This book is based on a great idea, a great character and is not all that badly written," Kristy says, "but just seems one great editor short of a much better piece of work."
Kate Danemark, another new writer on our staff, adds to the non-fiction section with Frank McCourt's autobiographical Angela's Ashes. "The tale," Kate says, "is an emotional one, funny and sad in turns, draining throughout."
Tom Knapp's contribution to the graphic novels page today is a Batman tale in the tradition of The X-Files called Dreamland. The storytelling is good but the plot falls flat, Tom says. "In the DC Universe, where extraterrestrials are fairly commonplace," he explains, "it's hard to take a story about UFOs and government cover-ups very seriously."
Miles O'Dometer continues racking up an impressive diversity of movie reviews with today's entry, A Walk on the Moon. "A Walk on the Moon is a slice of life film that's being promoted as one woman's rediscovery of passion during her summer vacation," Miles says. "Actually, it cuts much deeper than that."
Tom Knapp's James Bond retrospective ventures into the Roger Moore years with Live and Let Die, a film most notable for its Paul McCartney theme song and the screen debut of Jane Seymour. "For many Bond fans, Moore never fully replaced Connery in the role," Tom notes. "This poor start to his tenure as the superspy probably had a lot to do with it."
12 June 2000
There are three very special websites out there which, for the time it takes you to click on a button, are raising money to feed the hungry, save the rainforests and reforest the United States. To do your part, check out the links here. It takes seconds a day!
10 June 2000
Tom Knapp opens this weekend's update with Cape Breton fiddler Brenda Stubbert's House Sessions. "Stubbert is helping to keep a fine old tradition alive -- not just through rote regurgitation of time-honored tunes, but through new compositions in the traditional styles as well," Tom says. "And she does a fine job of it; for the most part, the album is a flawless slice of Cape Breton musicality."
And now for something completely different ... Tom takes a listen to Salsa Celtica's The Great Scottish Latin Adventure, a blending of Scottish and Latin musical styles. "Long-time fans of Latin music may find the Scottish touches an intriguing change of pace," Tom says. "And Scottish music fans may enjoy the hints of their tradition enough to explore and enjoy a very different style of music from the European mainland."
Tom concludes his Celtic and Celtic-tinged triumvirate with a selection from the Woods Tea Co. called Journey Home. Tom has found a lot of excellent music in Canada in recent years, and this one fits the bill. "If you have a fondness for Celtic roots and American folk styles, the Woods Tea Co. is a good band to find."
Donna Scanlon was delighted with Ian Melrose's first album, Wolves, "a CD that is soothing but not soporific." On this Celtic-flavored album, Donna says, "Melrose's playing is exquisitely precise with a good and expressive dynamic range."
Audrey Clark had a mixed reaction to Shari Ulrich's folk-rockin' CD The View from Here. While the album "is well-crafted, with several stellar moments," Audrey says many of the tracks "just sound too much alike -- slow, gentle musings on life and love, mainly dominated by piano arrangments that seem to blend together."
J. Higgins-Rosebrook also has good and bad things to say about Hilary James' Bluesy. Although she enjoys James' albums for children, she decides, ultimately, "James should stay away from the blues and focus on show tunes or airs or something else more suited to her voice and delivery."
When it was still on the big screen, Tom Knapp reviewed The Talented Mr. Ripley. Now Robin Brenner tackles a related double-header.
We don't usually review movie soundtracks, but Robin was blown away by the classic jazz sounds rounding out this album, which was pieced together by composer/arranger Gabriel Yared. "The CD stands on its own," Robin asserts. "The selections are presented out of order from the scenes in which they're heard in the film, and the arrangement on the CD strengthens each tune's independent power."
Next, Robin reviews Patricia Highsmith's novel of the same name, upon which the movie was based. Highsmith, Robin says, "manages to insinuate just how much Ripley is like the reader, and as uncomfortable as that may be to conclude, it also rings impressively true."
Donna Scanlon takes a look at Traditional Music in a New Age in Celtic Tides, a book by Martin Melhuish serving as companion to the video and CD of the same name. "Melhuish has a talent for honing in on the essential," Donna says. "The musicians' comments get right to the point to illustrate and support the concept Melhuish is presenting."
Donna enters the realm of haunted romance and folklore with Haunted Hearts: Tales of Love and Tragedy, an audiobook by Sherry Norfolk. "The selection is diverse and unusual and the presentation appealing with authentic respect for the stories," Donna says. "Share this one with someone you love."
Laurie Thayer rolls into the contemporary vampire fiction genre with Darklost, Mick Farren's sequel to The Time of Feasting. "This is very much a character-driven book," Laurie says. But, "despite relying on characterization rather than action to drive the story, the book is nevertheless difficult to put down."
Amy Harlib tackles the first book in the Rigante fantasy series, David Gemmell's Sword in the Storm. The Celtic-flavored novel, Amy says, "is a powerful start to an epic saga of courage, love, sacrifice and ancient, mysterious magics that will further sustain Gemmell's reputation as one of the better writers of heroic fantasy around and will entice readers into seeking more."
Tom Knapp revisits the Hellblazer series of books from DC/Vertigo with this volume by Garth Ennis and Steve Dillon: Tainted Love. The story, Tom says, "shows the character at his lowest point in life, providing new insights into the man, not the mystic, that is John Constantine." However, he says, it's not a great starting point for readers new to the series.
Tom also continues his examination of the screen mythos of James Bond. This week, he tackles the classic Goldfinger. "The game of wits between Bond and Goldfinger is exceptionally clever, drawing the viewers' interest out for the entire two-hour span of the film," Tom says. Unfortunately, the film also employs one of the worst plot twists in the series' history to help Bond win the day.
Miles O'Dometer caps the day with Spike Lee's movie Get on the Bus. "There are a million questions in Get on the Bus, and very few answers," Miles says. "Kind of like life."
5 June 2000
We're still busy cleaning up the mess left from our big birthday bash last week, but otherwise, life has returned pretty much to normal. So no hullaballoo today, just another hefty batch of quality reviews!
Tom Knapp has a pair of Celtic music reviews to start the day. First up is a recent Green Linnet release, The World's Room by Old Blind Dogs. The album boasts the band's new line-up and, once it started playing in Tom's car stereo, he wasn't sure it would ever make it back inside for this review! "The band is in top form," Tom says, "and seems eager to show off a few new tricks."
Tom's next Celtic music submission is titled, appropriately enough, Irish Music by All Hands Around. "The instrumental sets in particular have the sound of an authentic session band," Tom says.
Donna Scanlon is pleased with the simple sound of John and Michele Law on their folk album, Estimated Time of Revival. The duo, Donna says, "has a no-frills style that is anything but stark or skimpy."
Michael Gasser takes a rockier turn with Chris and Meredith Thompson on Wood and Stone. The album, Michael says, "shows a constructive clash of world music inspirations, jazz rhythms, pop feelings and strong folk overtones" -- making it a no-questions keeper.
The title of this 1998 recording from Osso Exotico, Church Organ Works, might seem a little out of place in a list of jazz albums, but Richard Cochrane assures us there's no mistake. "The music is uncomplicated, unpreposessing and largely rather quiet," he says, "sometimes utilising ambient sounds which are just as prominent as the organ itself."
Ellen Rawson recently had the opportunity to see Terry Everett Quiett in concert, and here's her report on his rousing solo performance. "Quiett is a singer-songwriter who knows how to work with his audience and share part of his soul for an evening," Ellen says.
Laurie Thayer enters a world of pagan mystery in Rosemary Edghill's Bell, Book, and Murder, an omnibus of three novels featuring the modern Wiccan priestess Bast. Besides giving readers "a strong new heroine," Laurie says, Edghill "writes with a dry wit and delightfully sly humor."
Amy Harlib was pleased to see the Australian novel Carabas finally reaching an American audience, although Sophie Masson's novel was released in the states with the title Serafin. Based on the old Puss-in-Boots tales as well as legends about angels mingling with mortals, Masson's story employs "a fairytale plot, setting and characters to deliver her message in a poetic, unique prose style."
Donna Scanlon enjoys fantasy with a science fiction twist in Delia Marshall Turner's debut novel, Nameless Magery. "The plot is engrossing and fast-paced," Donna says.
Donna's fascination for bugs is -- well, weird. But she manages to satisfy it nicely with Sue Hubbell's Broadsides from the Other Orders: A Book of Bugs. Hubbell apparently shares Donna's passion and, Donna says, it "may not convert you to a passion for entomology, but Hubbell's lucid writing will draw you in from the very beginning.
The Justice League of America gets a new look in a new Elseworlds story from DC called JLA: Created Equal. The tale, says Tom Knapp, "is interesting for the most part because it shines a new light on DC's female heroes. For a change, no one takes a backseat to their male counterparts."
Miles O'Dometer's contribution to today's movie page is Inspector Gadget, a Matthew Broderick vehicle which Miles calls the most disappointing entry in the children's movie market for 1999. "Inspector Gadget was made on a budget larger than that of many developing nations. Its production values are slick, the filming is smooth and the inspector himself comes with enough gadgets to outfit a toy store -- from fire-producing fingers to a detachable ear that serves as an eavesdropping device," Miles says. "Too bad he doesn't have one that could save this film."
Tom Knapp continues his journey into all things Bond with From Russia, with Love, the second Sean Connery film in the series. "From Russia, with Love quickly upped the ante, vastly improving on Bond's strong debut with its tightly woven plot," Tom says. "This one will keep you guessing."
31 May 2000
Happy birthday to us! Happy birthday to us!

Rambles is 1 year old today. OK, our official start-up date was June 1, 1999, but we first came online on May 30 -- so I decided to go with the day in the middle and mark May 31 as the anniversary. Who'd have thought we'd have come so far, so fast?
Our small and shaky beginnings may have caused some people to doubt we'd survive just one month, to say nothing of twelve,

but we've grown incredibly fast over the past year. We've had more than 50 people, spread out across the globe, writing for us, and I'll gladly match our writers' skills against any staff on the 'Net. The hard work and dedication of these folks have made all this possible, and I, as editor, owe them all a debt of gratitude. Thanks, folks!
In one short year, we've managed to put a lot of text out there for the world to read. So far, we've posted 500 separate music reviews, 535 book and art reviews, 252 movie reviews and 128 interviews, essays and concert reports grouped together under Folkways. That's 1,415 total!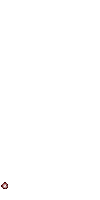 Besides the generous amount of review CDs and books we've received, we are also very proud of the number of letters received from musicians, authors, publishers and music label representatives who are impressed by and grateful for the work we're doing here. And, of course, we're happy to have you, our readers, joining us on these pages!
To mark our anniversary, we decided to freshen up the front page a bit. Do you like it? Write and let us know!
OK, enough of the birthday stuff. You're here for reviews, right? Well, here they are!
Jo Morrison starts things off with a bang. Dolores Keane has enthralled many a fan of Irish music over the years, and her latest release, Night Owl, is no exception. "Keane never departs from the simple heritage of her Irish background, but brings just enough modern edge to her interpretations of songs to make the music seem fresh and new, regardless of its age," Jo says. "Her earthy, passionate lyrics convey all the depth of Irish loyalty and emotion. The result is pure magic."
Tom Knapp explores a rockier style of Celtic music with the Scottish band Burach's latest release, Deeper. "The tunes are good, (singer Ali) Cherry's voice is great, and it's fun listening to the traditional touches scattered throughout."
Julie Bowerman liked the first album released by the Wakami Wailers in 1985; she likes them even more in their 1999 release, River Through the Pines. "The Wakami Wailers have aged well," Julie says, noting that, "their voices have found a comfortable camaraderie and the instrumental expertise has expanded."
Donna Scanlon gets a dose of Cajun music from the Magnolia Sisters in their new release from Rounder, Chers Amis. "Their sound adds a new element to the mostly male-dominated genre of Cajun music," Donna says, "featuring tight, well-blended harmonies and a distinct, older Cajun swing style."
Chet Williamson was eager to lay his hands on Ronnie McCoury's first solo album, Heartbreak Town, and he wasn't disappointed. "This album is a terrific debut solo set from a young man who carries a classic bluegrass bloodline," Chet says. "His mandolin playing is superb, his singing is excellent, and his writing is top-notch."
Michael Gasser waited three years for a new release from Terri Allard -- and says Loose Change and Spare Parts was certainly worth the wait. "This album reveals an artist of rare calibre," he says, "and is definitely worth more than just a listen."
Robin Brenner provides the last of our music reviews for today, focusing her attention on Lori McKenna's 1997 release, Paper Wings & Halo. "This album is a certain choice for anyone who appreciates unassumingly articulate lyrics and great compositions," Robin says, "though it will especially draw the "strong women" music crowd."

Tom Knapp took a musical journey through Ireland on the back of David A. Wilson's bicycle in the delightful book, Ireland, a Bicycle and a Tin Whistle. The book "is part travelogue, part social commentary, with a bit of history, a lot of Irish character and a strong thread of music running throughout," Tom says. "Wilson's colorful, descriptive prose at times approaches poetry in its style. Read this book for a real slice of Irish culture."
Jayme Lynn Blaschke was with us in the very beginning to help get Rambles on its feet. Now, after a lengthy absence, he returns in time to mark our anniversary with his review of Jim Lovell and Jeffrey Kluger's Lost Moon, the book upon which the film Apollo 13 was based. This "engrossing, smoothly written work," Jayme says, is "one of the all-time great books written on the space program."
Donna Scanlon dipped her hands into the mixed cultures of southern America with J.J. Reneaux's Wake, Snake!. The audio tape is filled with stories and songs in "a storytelling experience the whole family can enjoy."

Donna also got a broad range of short fiction by reading The Year's Best Fantasy & Horror, 12th edition, edited by Ellen Datlow and Terri Windling. "The overall quality is consistently high," Donna says. "The balance of fantasy and horror is particularly finely tuned, with smooth transitions from one story and mood to the next. I found that once I began reading, it was most difficult to stop."
Laurie Thayer enters the world of dark fantasy and horror with Mick Farren's vampiric novel, The Time of Feasting. "The book does have its silly points," Laurie says, but, overall, it is "the sort of novel that draws you back into it even when you've put it down to go off and do something else."
Amy Harlib turns to science fiction for William Gibson's All Tomorrow's Parties, which follows his earlier novels Virtual Light and Idoru. The story, Amy says, "is set forth in the author's unique and astonishingly textured prose rich in off-the-wall ideas and extended metaphors amidst the intriguing character interactions and exciting plot developments. Here is Gibson in top form -- essential reading for SF afficionados."
Tom Knapp goes back to the beginning of DC/Vertigo's popular Hellblazer series with Original Sins. Protagonist John Constantine, Tom says, is "hard to like, but ultimately, he's not there for liking. He's a clever, fascinating, ambiguous character, and that's good reading."

We have a little old and new in the Rambles cineplex today. First, Miles O'Dometer takes a walk up Arlington Road, a film about conspiracies and cover-ups which, Miles says, "sinks into a vat of cliches deeper than the conspiracy it's determined to unravel" despite an excellent cast.
And, finally, Tom Knapp begins what will be a lengthy look at the various faces of James Bond over the years. What better place to begin than the beginning? Dr. No was by no means the best of the series, but it was a good starting point and it introduced us to the best Bond yet, Sean Connery. "He's calm, resourceful and for the most part unbeatable," Tom notes. "He's likewise arrogant, elitist and sexist, the character flaws which have defined Bond nearly as much as his heroics." (Also check out a review of the best of the modern Bond films, GoldenEye.)
That's it for today. We're off to celebrate with some birthday cake ... check back with us soon for more reviews!
27 May 2000
As if today's hefty update isn't enough, we'll have another stack of new reviews for you mid-week to mark our one-year anniversary. Yes, it's true, Rambles is nearly a year old now ... it's amazing how much we've grown and how much respect our writers have earned in the music and publishing fields! So check back in a few days. ... Meanwhile, here's your much-anticipated weekend update.
Tom Knapp is up first with Sparrows in the Buckthorn by Pig's Eye Landing. "It's quite obvious the four musicians are comfortable playing together, balancing the various parts in a seemingly effortless collaboration," Tom says. "I'm betting this is the sort of band whose members smile at each other a lot while they're performing." (Be sure also to read Jo Morrison's excellent review of the band's previous album, One-Eyed Cat.)
Robin Brenner was delighted with Launie Tunes by the Pennsylvania duo Laune Rangers. "Most impressive of all is the unaffected attitude of the album and the sheer pleasure the musicians obviously have composing and performing."
Richard Cochrane was likewise impressed by Adam Bohman's creative use of sounds to create unique jazz stylings in Last Orders. "Bohman, also known as a member of Morphogenesis and Conspiracy, has a vast array of effects at his disposal, and he is as much a virtuoso as one can be on wine glasses and springs."
Donna Scanlon pays a visit to Canadian coal mines with CoalDust Grins: A Musical Portrait, which was recorded as a companion to Lawrence Chrismas's book CoalDust Grins -- Portraits of Canadian Coal Miners. "The individual songs vary in quality; some, while pleasant to listen to, are less powerful than others, and at times, the poetry of the lyrics seems forced," Donna says. "Taken collectively, however, these songs add powerful dimension and insight to Chrismas's photographs."
Paul de Bruijn closes the music section with a folk-rockin' selection from Brent Mason. River Songs, Paul says, "is well worth the listen, so take the time to sit back and rest, and let this river of song carry you."
Laurie Thayer takes a trip to Sherwood Forest with author Reyna Thera Lorele for The Archer King. The Robin Hood tale is "a strange amalgamation of old and new," Laurie says, and "seems derivative of other works."
Donna Scanlon shifts to fantasy for younger readers in David Almond's Skellig. "Almond writes with a rare and magical sense of wonder," Donna says, "and the reader can't help but feel its influence."
Conor O'Connor prefers science fiction, which he found in Sarah Zettel's Fool's War. "Throughout there are the twists and turns one might expect, and it adds an extra dimension that many of these are also heavily ironic," Conor says.
Amy Harlib experiences Life in the Treetops by reading Margaret Lowman's book on the subject. Subtitled Adventures of a Woman in Field Biology, the book "is simultaneously very entertaining, informative and enlightening even as it makes an eloquent plea for the desperate need to conserve all types of forests, vanishing rapidly and stupidly to the greed of global corporate exploitation."
Tom Knapp pays another visit to DC's Realworlds universe, where superheroes do not exist but people are affected by their comic-book adventures. The second in the series features Wonder Woman during the anti-communism craze of the 1950s. "This isn't a story about super powers, or even fisticuffs as a means of solving problems," Tom says. "It's about loyalty and convictions. As such, it's very successful."
Chet Williamson couldn't resist the tidal wave of bad reviews, so he had to go see the year's most talked-about flop, Battlefield Earth. Still, he managed to find several good qualities in a horrible film, among them the possibility that "this may finally be the film that destroys John Travolta's career."
Tom Knapp also made it to the theater recently, curious how well David Duchovny could break out of his defining role as Fox Mulder on The X-Files to star in a romantic comedy like Return to Me. "It's a good movie," Tom says, "tweaking the right emotional buttons at the right times and bolstering a fairly predictable story with well-crafted story-telling, good performances all around and an excellent supporting cast."
Miles O'Dometer wraps up the movie section and the day's update with 1999's Summer of Sam. The film, about a neighborhood terrified by serial killer Son of Sam, is "effective for long stretches, only to be interrupted by scenes of blatant moralizing or disco-driven sex, neither of which advances the storyline, though one is markedly more entertaining than the other."
19 May 2000
We have a nice selection of music and books for you today, so sit back and enjoy the ride!
Tom Knapp is up first with The Merry Making by New England fiddler Laura Risk. "The entire album is a delight," Tom says, "and anyone who enjoys a well-played fiddle should expect to play The Merry Making for many a contented hour."
Next, Tom revisits the band Moving Cloud, stepping back to the band's self-titled debut. While the band isn't particularly innovative with its arrangements, Tom says "Moving Cloud knows what it's good at, and the musicians involved must know they're better at it than most on the market."
Jo Morrison continues the Celtic theme with Tapestry I -- Ladies by the duo Castlebay. "A mystical, echoing voice, singing clear and true, calls the listener into this delightful collection of classic tunes celebrating the importance of the women in our lives," Jo says.
Julie Bowerman found the Celtic roots in the songs of Canadian lumberjacks when she listened to The Last of the White Pine Loggers by the Wakami Wailers. "Despite a few uneven spots," Julie says, "this is a fine collection, blending the unique lyrics of this profession with traditional roots."
Donna Scanlon crosses to England and New England for Turning Toward the Morning by Gordon Bok, Ann Mayo Muir and Ed Trickett. "The blend of their voices is striking. Bok's is deep, Trickett's is tenor and Muir's is a rich alto, and they weave together perfectly as they swap leads, sometimes soloing," Donna says. "This is the kind of music that makes you look up in wonder at its beauty."
Crystal Kocher travels to mainland Europe -- and a few centuries back in time -- for Worldes Blysse by the Mediaeval Babes. Although many of the tunes are new, the style they're performed in is ancient, and Crystal says the album "offers a glimpse into a long-lost world, and serves up something old, yet refreshingly new and fun."
Audrey Clark says Robin Greenstein's Acousticness is a folk-rockin' hit. "Despite the eclectic mix that makes up Greenstein's style, this CD holds together solidly," Audrey says. "Greenstein's voice is perfectly suited for these songs -- it ranges from smoothly seductive to whispery soft, capping off her style perfectly."
Richard Cochrane is back with another review of the Not Missing Drums Project. The album Offline Adventures, he says, is "classical jazz, yes, but full of energy and imagination."
Tom Knapp has some happy memories associated with the products of this author: Malachy Kearns, Ireland's premier bodhran-maker. Kearns' memoir, Wallup!, is written in "an endearing conversational style which almost fools the reader into thinking he's just had a lovely chat with Kearns over a pint or four of Guinness," Tom says. And, along the way, you might just learn a bit about drums and drumming, too!
Donna Scanlon is delighted with the new edition of Jane Yolen's folklore classic, Touch Magic. "Yolen's writing is lucid and compelling," Donna says, "as she makes a strong and undeniable case for continuing to perpetuate folk tales, fairy tales and preserve our sense of story -- thus keeping magic alive in the world."
Can you ever get enough of pirates? Well, Tom Knapp reached his limit while reading Rayner Thrower's The Pirate Picture. "Thrower seems to go out of his way to avoid providing excitement in this book," Tom complains.
Over in the fiction department, Donna Scanlon has finished fourth and final book of Tamora Pierce's Circle of Magic series, Briar's Book. "Pierce closes this series with a bang," Donna says. "Briar's Book is tautly paced, and the suspense builds in waves, a steadily growing series of crises."
Amy Harlib got a few chills from reading Frederic Durbin's Dragonfly. "Normally I don't care for the horror genre, but I'm glad I was willing to give this one a try," Amy says, "because it was so imaginative and rich in atmosphere -- creating suspense, not relying on gross-outs and gore, which here were kept to tolerable minimum."
Tom Knapp explores the realms of three Green Lanterns in the graphic novel Fear Itself. The story does a good job of linking three heroes from different eras against one common foe, Tom says, and Brad Parker's artwork is "astonishingly realistic."
Miles O'Dometer shines the spotlight on a Kate Winslet film which escaped many of her rabid Titanic fans: Hideous Kinky. "It's that focus on character that makes Hideous Kinky work," Miles says, "even when the camera rests too long on Julia (Winslet) watching her daughters with a vague mixture of delight, envy and dread, or when the soundtrack gets momentarily overtaken by some early '70s pop anthem."
Next up from Miles is Silent Tongue, which "has much to say about the West, about families, about man's inhumanity to man and what one character calls 'the fever of the demon prairie and all its attendant ills.'"
13 May 2000
Welcome to May 13 -- it only comes once a year!
Tom Knapp gets things going today with "every ceilidh dancer's dream band," Moving Cloud. The band's 1998 album, Foxglove, "has plenty of variety for people itching to wear out some shoe leather with some fast and moderately paced jigs, reels, hornpipes, polkas, waltzes and more," Tom says. "It also features about as good a band of traditional musicians as you'll find, whether you look in a high-priced studio or in the corner of some smoky Galway pub."
Chet Williamson broke out the hefty collection titled Ballads & Songs of Tradition and found it satisfying -- but not perfect. "There are some lovely songs beautifully sung here," Chet says, "and also some interesting songs, well, not as beautifully sung."
Stephanie Giamundo is the first of three new reviewers to make their presence known today -- and we hope all of them stick around to become regular contributors to Rambles! Stephanie sees a lot of potential in Stephen Bradney's first album, Erin's Green Shore, but says it lacks polish. Bradney "has the potential to be very good," Stephanie says, but the album "lacks the energy and intensity that most Celtic music possesses."
Bob MacKenzie has mixed feelings about Tracie Morgan's album Beyond the Illusion. "Morgan is an accomplished artist with a confident sense of her own music and with powerful abilities as a lyricist," Bob says. However, "Morgan's playing and especially her singing lacks much of the powerful emotion for which she is known in her live performances."
Paul de Bruijn says Sax Gordon's You Knock Me Out "grabs you right from the first note and doesn't let you go til the end." That's not a bad thing, Paul says, 'cause this CD is "big on heart."
Kristy Tait had the pleasure of listening to 3 Solid Blows to the Head by Boiled in Lead veteran Adam Stemple. "Stemple," Kristy says, "will keep you moving the entire album long with this collection of well-written songs and equally well-written lyrics."
Donna Scanlon delves into the disgusting with this one: Greasy Grimy Gopher Guts: The Subversive Folklore of Childhood by Josepha Sherman and T.K.F Weisskopf. "Sherman and Weisskopf are both thorough and meticulous in their research, and the book is a valuable and insightful addition to folklore in general," Donna says. "Beyond that, it's a wonderful and fascinating nostalgia trip for adults, especially when one realizes that first, these rhymes are very old and second, they continue today in some form or another."
Donna also provides a review of Diggers, the second book in a non-Discworld series by British writer Terry Pratchett. "Marked by the same knifelike wit of Truckers and the Discworld books," Donna says, "Diggers is a solid and satisfying story in its own right."
Heather Gregg -- the second of our three new Rambles writers we're meeting today -- leaps right into the spirit of things with her debut review, targeting the first in Laurell K. Hamilton's ongoing Anita Blake series, Guilty Pleasures. "Guilty Pleasures is often plagued with awkward phrasing, inconsistencies (which have become legendary among Hamilton fans), long descriptions of Anita's outfits and occasionally ridiculous dialogue," Heather says. "Despite these impediments, the characters are compelling and well drawn, the story engrossing and the world rich in detail."
If it's non-fiction you want, Tom Knapp has something for you: John Hardy Wright's Sorcery in Salem. The book gets off to a good start as it relates the sad history of the Salem witch trials but, unfortunately, it wanders too far afield in its presentation, Tom says. "Half the book at half the price would have been a good value."
Tom also has another book for us in the graphic arts; this time, it's a collaboration between Marvel giants Stan Lee and John Romita on Spider-Man: Kingpin -- To the Death. "It's not a bad book," Tom says, but, despite the heavy-hitters who produced it, "it's also not anything special."
Ziya Reynolds joins the Rambles staff today with her first of (we hope!) many reviews: Gladiator. "It is a classic tale of power and revenge, and as such is somewhat predictable," Ziya says. "Elaborate spectacle, oddly beautiful weather and dream sequences, and spare dialogue help keep Gladiator from being just another so-so historical epic."
Miles O'Dometer digs a little deeper into the archives for this review of Five Corners, a movie which Miles says includes "two murders, one matricide, one manslaughter, a justifiable homicide, an attempted rape and assorted assaults -- yet leaves your viewers with a warm fuzzy feeling."
Miles ventures onto a more unusual track with his review of three films featuring a pair of claymation comedy geniuses, Wallace & Gromit. Read why Miles thinks these guys belong at the top of the heap among comic duos.
7 May 2000
It seems like spring has passed us by quickly to make way for a hasty summer ... but this, I trust, shall not last. Meanwhile, we have more reviews to share!
Tom Knapp kicks off today's update with Holy Grail, a solo outing a SixMileBridge co-founder Wolf Loescher. "There are a few rough patches," Tom says, "but it's a good beginning for someone who traded his drums and pipes in a growing ensemble for the chance to front his own project."
Tom hangs onto our attention long enough to drag us away from Loescher's Texas brand of Celtic folk music and introduce us to a new collection of Latvian musicians called Latviesu Danci. "There was," Tom assures us, "some heavy sweating involved in the recording of this album."
Jade Falcon is up next with a jazzy blend of world music, with influences ranging from Middle Eastern to Latin, in Mark White's Tunch. Jade says the music "is reminiscent of late nights at a jazz club in New Orleans, where different sounds are incorporated with acoustic instruments and synthesizers."
Paddy O'Furniture takes us more firmly into the world of jazz with Charles Mingus's re-released classic, The Black Saint and the Sinner Lady. "A lot of Black Saint is pretty harrowing -- there's anger here, for sure -- but it's also beautiful, and ends on a note of ultimate hope," Paddy says.
Michael Gasser has the folk sounds of Guy Clark on Cold Dog Soup. "The music has too many rough edges to make the man famous with your average country music lover," Michael says, "but his songs will continue to attract others to cover them."
Our final musical selection for today is Bob MacKenzie's review of Canadian Len Osland's Salty Fingers. "While some of the arrangements are interesting," Bob says, "where the music is most powerful is where it serves to underscore the story being told."
Donna Scanlon discovered a treasure of galactic proportions when she stumbled upon Andrea Stenn Stryer's The Celestial River: Creation Tales of the Milky Way. "The stories are simply and elegantly retold," Donna says. "Who would guess that such a slender, unassuming book could contain a swath of the galaxy?"
Donna was also happy to read Sirena by Donna Jo Napoli. Set against a backdrop of the Trojan War, Sirena is "haunting and thought-provoking," Donna says.
Conor O'Connor shifts our attention from ancient Greece to a future of psychic prospecting in Jamil Nasir's Tower of Dreams. "While not without its shortcomings," Conor says, "Tower of Dreams entertains to the end."
Amy Harlib continues in a science fiction vein with her review of Scott Westerfeld's Evolution's Darling. "Westerfeld is an excellent prose stylist," Amy says, "evoking worlds of sensual decadence inhabited by intriguing if not always lovable characters."
Tom Knapp concludes the book portion of today's update with a look at the Marvel and DC Comics collaboration, The Amalgam Age of Comics. "It's a clever idea," Tom says, "but somehow I think The Amalgam Age of Comics was more fun for the writers and artists involved to create than it was for the readers to read."
Everyone worries just a bit about the frailties of the human heart. J. Higgins-Rosebrook had a worrisome experience she's willing to share in this touching recollection.
Miles O'Dometer hosts a flashback film fest in the Rambles cineplex today with two films from 1995. First up is Above Suspicion, a detective flick starring Christopher Reeve. "For all its flaws, Above Suspicion does manage to keep its head above the water with an occasional plot twist or interesting variation on an old theme," Miles says.
Lastly for today, Miles reviews The Perez Family, a surprising comedy about Cuban refugees. The film, Miles says, "has much to recommend it. Where it fails, it's forgivable, where it succeeds, it's smashing. If ultimately it can't articulate its vision of the human heart, at least it raises some perceptive questions. And leaves you laughing."
1 May 2000
Happy May Day! (Or, if you prefer, have a glorious Beltaine!)

A pair of musical sisters from the Scottish Orkneys has restored Tom Knapp's faith in the coming generation of Scots-Irish musicians. Check out Mither o' the Sea by Jennifer and Hazel Wrigley and find out why Tom says the sisters "have found a grand balance between their native traditions and their own unique, clever originality."
Crystal Kocher takes a turn for more spiritual matters in Jonathan Elias's globe-spanning The Prayer Cycle. It's a collaboration of various artists, combining efforts in what Crystal calls "the most incredibly beautiful, purely spiritual recording I have ever heard."
Paddy O'Furniture isn't sure that Gorky's Zygotic Mynci should be pushing itself as a folk-rock band, but he certainly likes the latest CD, Spanish Dance Troupe. The Welsh band, he says, "puts its own unique spin on this budding new genre, though, bringing a folksy, country-ish flair to virtually every track."
Paul de Bruijn really enjoyed My Father's Songs by folksingers Connie & Paul, who draw on the Celtic roots of their Canadian heritage for a "lovely mixture of traditional and new folk songs."
Paul was very happy to see two early albums by Marie-Lynn Hammond re-released on CD: her self-titled Marie-Lynn Hammond and Vignettes. Both are available in a one-CD package, which Paul says is full of her jazzy, folk-rockin' sound.

Janine Kauffman had a chance to chat with Tommy Smothers of the Smothers Brothers -- but they didn't talk much about music or comedy. Instead, we learn about Tommy's passion for the humble yo-yo in this revealing interview.
Tom Knapp continues exploring the various interpretations of the Arthur myth -- today, he concludes the two-book series by Ian McDowell with Merlin's Gift. "Merlin's Gift is in many ways superior to Mordred's Curse, largely because the characters are more likeable," Tom says. However, he adds, the book is "every bit as rude and coarse as its predecessor, with more profanity, pedophilia and references to various bodily functions than some readers might be comfortable with."
Donna Scanlon next offers up the second book in Tanya Huff's "Victory Nelson" series: Blood Trail. "Huff's take on werewolf and vampire lore is suspenseful, witty and just plain fun," Donna says.
Donna also has a review of Donna Jo Napoli and Kenneth Tchen's Spinners, "a dark and complex novel that explores human motivation and innocence lost" through a retelling of the popular fairy tale, "Rumplestiltskin."
Amy Harlib drifts into non-fiction today with her review of Susan Faludi's Stiffed: The Betrayal of the American Man. "Lucidly and compassionately written, this is brilliant stuff, cutting through nonsense, allowing men to speak for themselves and taking from their words original and sympathetic insights," Amy says.
What happens when comic book publishers DC and Marvel decide to duke it out in a public arena? Find out in Tom Knapp's review of DC vs. Marvel, which Tom says is "a fun read, and it's a clever blend of characters. But, ultimately, the story is unsatisfying."
Julie Bowerman pays a visit with her review of the latest animated blockbuster, The Road to El Dorado. Although the story drags through the middle, Julie says, the film "is a beautifully crafted effort with a talented cast, perfect for the rental market."
Miles O'Dometer calls it a wrap with his review of Desert Bloom. "The genius of Desert Bloom...," Miles says, "is that it manages to blend the frivolous and the fearsome into a full-blown portrait of an age that, for many, was a painful as it was productive."
26 April 2000
Tom Knapp was very happy to receive in the mail a packet of three tunebooks from Cape Breton, Nova Scotia. He gave the slim volumes -- The Lighthouse Collection of Newly Composed Fiddle Tunes, Jerry Holland's Collection of Fiddle Tunes and Brenda Stubbert's Collection of Fiddle Tunes, all edited by Paul Cranford -- his full attention, and is pleased to report finding "a veritable treasure trove" of new and traditional music. "Anyone looking for new fiddle tunes in the Celtic tradition should check out this series of books," Tom says. Click here for the rest of his review.
It almost feels like watching Chet Williamson pick on the elderly when you read his opinions about Harry Cox's What Will Become of England?. The gnarled Brit was captured on tape by folk archivist Alan Lomax in 1953, and the recording has been re-released by Rounder Records. Although valuable as a historical document, Chet says, the album "is pretty damn painful to sit through."
Chet is much more enthusiastic about Swingin' the Blues, the new release from Claude "Fiddler" Williams. "You may need to slightly attune your ears to Williams' occasionally rough tones," Chet says, "but there's an affectionate vivacity here that you'll find contagious."
Richard Cochrane posts a double-header today, two albums which cross the barrier separating jazz from African music. See what Richard has to say about Deccan Dance by Natraj and Pieces of Time by Eyvind Kang, Dylan van der Schyff and Francois Houle.
Michael Gasser was pretty happy to hear folk-rocker Karen Savoca's latest, Here We Go. "There's a lot of quietness here, giving the music time and space to develop and breathe," Michael says. "It's music that shuts you up, as if it were a sacrilege to even whisper until the very last note has left the loudspeakers."
Jamie O'Brien returns after a lengthy hiatus to review Jimmie Dale Gilmore's new recording, One Endless Night. "He seems to find some of the best singers to help out on his recordings and this album is no exception," Jamie says. Likewise, he adds: "Instrumentally, not a sound is out of place."
Rambles newcomer Linda Knudsen says hello with her review of the St. Patrick's Day performance by Spider John Koerner at The Plough & Stars in Cambridge, Massachusetts. Have a look, and say hello to Linda!
Straddling the line between folklore and poetry is the ancient epic tale of Beowulf. Conor O'Connor takes a look at Seamus Heaney's new translation, which Conor calls a fascinating version that "is guaranteed to become more so upon each opening."
Tom Knapp has been reading a lot of Arthurian tales recently. Today, he shares his views on a strange perspective as found in Ian McDowell's Mordred's Curse. "While McDowell's approach is fresh and his narrative is often quite amusing, it's also frequently profane and rife with ugly imagery," Tom says.
Tom also spent some down-time reading another from British humourist Tom Holt. Tom says Grailblazers, which is about a group of Arthur's quest knights still around and half-heartedly searching in modern times, "is one of my least favorite of Holt's books. And yet, it still had me laughing throughout -- Holt is that good."
Speaking of British humourists, Donna Scanlon is up next with the latest from Terry Pratchett's long-running Discworld saga. The wit in The Fifth Elephant, Donna says, "is less manic than in some of the other Discworld novels, but it is present in subtle delicious waves."
Elizabeth Badurina's additions to the 'zines page today are That Girl #10 and Limousine #8. Take a look!
The Rambles cineplex opens today with a showing of 1997's subUrbia. The film, says reviewer Miles O'Dometer, "tells the story of six high school friends and a lawn elf who spend the night, or most of it, hanging out in a convenience store parking lot." The tale points leads towards a "scathing satire," Miles says, but escalates into seething -- with "the kind of dramatic punctuation ... (which) may stop your heart for a minute or two."
Next Miles turns our attention to Central Station, a subtitled movie "thick with metaphor." Central Station "has won more awards worldwide than most films have assistant producers," Miles says. "But in the end, it's much more than a movie: it's a love letter to the fatherless children of the world."
20 April 2000
Ramblings is the section of our magazine where writers can write about ... well, pretty much anything they want. To date, the section has been put together fairly haphazardly, but now it's been reorganized under subject headings which should help readers find stuff they're interested in. Take a look at the new Ramblings!
Jo Morrison has two music reviews for this update. First, she shares her impressions of Judy Kamminga's Visions of Freedom, which blends the ancient sounds of the Celtic harp with a modern folk sensibility. "Kamminga's modern harping and ethereal voice create a perfect blend for introspective music, calling the listener deep into their own souls," Jo says.
Jo also introduces us to Custer LaRue and her European-flavored folk album Ballads. "Whether singing in English, French or dialectic English, LaRue make the words, pitches and breathing involved in singing sound effortless," Jo says. "This natural ease with singing gives her a delivery that is full of emotion, carried on her clear, pure tones."
Donna Scanlon takes a Middle Eastern trip to hear Omar Faruk Tekbilek's One Truth, an album which "transcends religious and cultural boundaries." Donna says she leanred "more than I could ever hope to know about Middle Eastern musical instruments after listening to this CD, and I believe I'm richer for it."
Amanda Fisher is up next with Byron Hill's Gravity ... and other things that keep you down to Earth. "I hope the country sound and lyrics won't prejudice anyone against Gravity...," Amanda says. "If it does, they'll miss wonderful songwriting and a strong and well-paced album."
Richard Cochrane has another jazz offering for us today. This time, it's Gilbert Isbin's Solo Works, and Isbin, Richard says, "has a fiendishly powerful technique; he's able to play fast and loud without falling back on cliche."
What evokes a bloodier, yet more romantic image than pirates? They've captivated our imaginations for centuries, a passion which shows no sign of abating. Tom Knapp has found an excellent book on the truth of those seafaring rogues: David Cordingly's Under the Black Flag. "Under the Black Flag is an immensely readable book which delves equally into the facts and folklore of piracy throughout the ages," Tom says. "Packed to the gills with names, dates and places, the text never reads like a schoolbook. Overflowing with stories of wild adventure, it still never wanders into the realm of fantasy."
Vampires and investigators set in a pseudo-contemporary world are the subject of Tanya Huff's Blood Price, the first in a series which rivals Laurell K. Hamilton's Anita Blake series. Donna Scanlon admits "a preference for Vicki over Anita. One element of Hamilton's series is the somber mood in the plots; these books take place in an alternate America where vampires, werewolves and zombies are commonplace, and Anita constantly grapples with moral dilemmas. The Huff books, set in contemporary Canada, are bit lighter, and Huff demonstrates a capacity for not taking herself too seriously while maintaining respect for the reader."
Juliet Youngren unearths one of her favorites, R.A. MacAvoy's Tea with the Black Dragon. She urges readers to find a copy and enjoy the author's "seductive powers of description and characterization. This isn't a book that grabs you by the throat and takes you on a wild ride of adventure; rather, it slowly winds around your brain and then gradually tightens the intensity to an almost unbearable pitch."
Tom Knapp wraps up Gillian Bradshaw's Arthurian trilogy with his review of In Winter's Shadow. "It's a heartbreaking story but, even knowing its inevitable end, you'll find yourself glued to the pages," Tom says. "In Winter's Shadow is by far the most powerful of the three novels and, as Arthurian sagas go, it gives extremely plausible explanations for the sudden turn of events."
Sticking with an Arthurian theme, Tom next turns to Dennis Lee Anderson's Arthur, King, which sends our hero on a time hop to the hour of Britain's greatest need. "The premise is a little weak, and Anderson's grasp of the historical reality of Arthur's era is a bit sketchy ... but his handling of London on the brink of ruin at the hands of the Nazis seems spot on," Tom says. "Anderson's love for and expertise on flying is obvious throughout."
Elizabeth Badurina brings us Kiran Desai's Hullabaloo in the Guava Orchard. "This book is of a rare humor and craft," Elizabeth says. "Descriptions are opulent and rich, but not so much that it becomes distracting from the story."
Elizabeth also continues to keep abreast of the latest in printed 'zine offerings. Grab a glance at her latest 'zine reviews -- East Village Inky #5 and 20 Bus #9.
There's another double feature in the Rambles cineplex today. First, Miles O'Dometer tells us all there is to know about The Curse of the Starving Class. "As extension of Sam Shepard's dark vision of the American family and the individual psyche, Starving Class rings true, loud and clear," Miles says. "It's articulate, original and thought-provoking."
Next up is Traveller. "Some viewers may find Traveller too complex for its own good, or too slow-moving in its early scenes," Miles says. "But in its look at an unusual subculture coexisting with our own, a modern-day extended family living a hard life in search of easy money, gathering twice a year -- at Easter and the World Series, no less -- to bury their dead and catch up on one another's lives and loves, Traveller is a superb document that produces everything from hearty guffaws to sheer terror."
14 April 2000
Happy birthday, Grandma!!!
Now, with that bit of personal business out of the way, onward and upward with today's update at Rambles, where we continue to give you the most reviews and superior writing!
Donna Scanlon begins the day with her review of Cape Breton singer Mary Jane Lamond's latest, Lan Duil. "Lan Duil is a thoughtfully and cohesively produced CD, a seamless tapestry of words and music," Donna says. "Lamond's voice has remarkable power, control and expressiveness, and while the arrangements are polished, they are not slick or glib."
In the jazz world, Richard Cochrane serves up a tasty plate of Phantom City's Shiva Recoil. "This is as enjoyable an album of electrified jazz as will come out all year," Richard says, "and a gentle introduction to (Paul) Schtze's sometimes forbidding sound-world."
Robin Brenner explores a new musical world when she listens to the various musicians performing on Music from the Zydeco Kingdom. "The entire album certainly makes for a stunning and educational ride," Robin says, "and as its creator intended, also makes one kickin' party album."
Amanda Fisher takes a folkier turn with Eric Gerber's Boston by Friday. "The album is well-paced and very pleasant to listen to," Amanda says, "while the excellent lyrics repay a closer attention."
Donna Scanlon also reviews the bluegrass/folk sounds of Mary McCaslin and Jim Ringer in The Bramble and the Rose. The album, Donna says, "is an appealing package which invites frequent replays."
Laurie Thayer unlocks the Rambles library with David Holland's take on an old horror theme in Murcheston: The Wolf's Tale. "Murcheston: The Wolf's Tale is the sort of powerful novel that will stay with you long after you have finished it," Laurie says. "You'll find yourself searching the shadows on the night of the full moon, wondering if there could possibly be something lurking there."
Tom Knapp sticks with horrific fiction by reviewing Les Daniels' novel of Victorian vampires, Yellow Fog. "Daniels has penned an engrossing tale, filled with darkness and suspense," Tom says. However, he notes, "this book might not be to your liking if your tastes run to lots of action and blood-spattering violence -- this one is more passive, concerned more with atmosphere than action."
Next, Tom lightens the mood with one of British humourist Tom Holt's wittiest novels, Overtime. "Overtime is a hilarious time-warping tale which gives us Holt at his very best," Tom says. "You'll have a blast just keeping track of his use of past, present and future tenses -- somehow, I imagine he had to use a variety of flow charts and slide rules to calculate a few of the trickier passages."
Donna Scanlon finds magic all over the world in Josepha Sherman's collection of stories titled Merlin's Kin. "In a time when people are too ready to see evil at the mere mention of the word 'magic,' a book chock full of heroic magicians is welcome indeed," Donna says. "Read Merlin's Kin and attend a magnificent and magical family reunion."
Audrey Clark expands both our poetry and non-fiction sections with her review of Steve Kowit's In the Palm of Your Hand. The book, Audrey says, is creative, motivational and "an engaging, instructive portable poetry workbook, perfect for beginning and experienced writers."
Miles O'Dometer draws back the curtain at the Rambles cineplex for a special showing of That Thing You Do, starring and directed by Tom Hanks. "Certainly, Hanks' film is not for all tastes," Miles says. "There are no guns, no spies, no terrorists, no murders, no sexy sirens wearing something less than a negligee. Nothing blows up, and no one gets disemboweled, though a few rock 'n' roll myths get skewered." However, Miles notes, it is "the first film ever to make me laugh so hard I scared my cat."
Meanwhile, Tom Knapp -- who usually loves musical theater when it's done well and is preserved on video -- is less happy with his peek at the groundbreaking Broadway show, Oh! Calcutta!. Despite some well-done choreography, Tom says, "the comic skits which make up the bulk of the show are for the most part sophmoric. The writers and performers seem almost like pre-teens, giggling at the blatant sexuality and striving primarily to shock the audience."
Elizabeth Badurina has another packet of 'zine reviews for us today, so check out what she has to say about Limousine #7, Pink Tea #4 and remorsecodeblues #18.
7 April 2000
Chet Williamson begins today's update with an interesting little item: a CD and book called Dancing with the Dead: The Music of Global Death Rites. The 64-page book, Chet says, is "spiced with fascinating sidebars, as well as amusing, touching and grisly little tales." As for the music, "there's quite a mixture here, some fascinating, some rather dull."
Gilbert Head has another Celtic classic for your inspection: Maireid Sullivan's Dancer. The album, Gilbert says, "is full of strong plusses and only occasional minuses."
Jo Morrison is next with the Celtic-tinged folk of Madrigal in Elemental Grace. "Lush rich harmonies and unusual, distinctive instrumentals characterize the music," Jo says of the duo made up of Debbie Adshade and Judy Kamminga.
Jazz is next, and Richard Cochrane provides by reviewing Different Distances by Joachim Gies. Gies, Richard says, "can sound like several completely different players -- a jazz man, a free-former, even a classical performer. That's both a strength and a weakness in this set of 22 brief duets with assorted performers."
Paul de Bruijn is back with another recording from folk-rocker Debbie Zepick. Enjoy the Journey, Paul says, "lives up to the potential" of her earlier album.
Paul also has a bluegrassy album from folk band Quick Drawl. Two Dollar Buffet, he says, boasts music which is "smooth and flowing, wrapping itself around the lyrics and pulling the listener in."
Donna Scanlon opens the fiction section with a review of a final chapter -- the last in a series of short story anthologies based around fairy tales edited by Ellen Datlow and Terri Windling. Black Heart, Ivory Bones doesn't disappoint, Donna says. "This is a treasure trove greater than any fairy godmother could grant," Donna says, "and Datlow and Windling should be congratulated for the elegant closure they bring to the series."
Tom Knapp continues digging into Arthurian folklore with Gillian Bradshaw's Kingdom of Summer. "I wouldn't recommend Kingdom of Summer to anyone as a stand-alone novel, but it does fill the gap between the first and third books of the series," Tom says. "While weaker overall than the other two, it is still a fairly satisfying read."
Tom nearly hurt himself laughing when he re-read Good Omens by Neil Gaiman and Terry Pratchett. The British writers "provide the sort of laugh-out-loud entertainment which should keep this book from gathering much dust on your shelf -- you'll want to read it again, and share it with friends," Tom says. "Because this end of the world is too much fun to experience just once."
Amy Harlib has the SF novel The Veiled Web by Catherine Asaro. The novel, Amy says, is "a narrative electric with the tension between tradition and modernity, science and art, female and male, cynicism and idealism."
Donna Scanlon has the third book in Tamora Pierce's Circle of Magic series: Daja's Book. "Daja is a sympathetic character facing a difficult dilemma," Donna says, "and readers will identify with her as she grapples with the definitions of 'home' and 'family' as life goes on around her."
The recently wedded Audrey Clark explores poetry from the objective and subjective points of view in The Poet's Companion by Kim Addonizio and Dorianne Laux. "While similar to many of the other poetry guidebooks on the market, The Poet's Companion is the only book I've seen that looks at only contemporary American poetry," Audrey says. "Its place as a representative of the current voice of America makes it worth the reading."
Tom Knapp takes a look at medicine in Carol Ann Rinzler's fun and fact-filled Dictionary of Medical Folklore. "This slim volume isn't intended to replace professional medical advice," Tom says. "However, it's a handy reference for anyone curious about the validity of questionable home and herbal remedies."
Jade Falcon kicks off a movie three-pack with the recent release, The Ninth Gate. "In the end, everything becomes almost obvious," Jade says, "but then the story takes an interesting twist that'll leave you staring at the credits and thinking 'Oh, I've got to see this again.'"
Tom Knapp shifts his film-watching pattern from fantasy to spy thriller for the James Bond movie Tomorrow Never Dies. "Despite the problem of believing a glorified journalist would start a major war simply for ratings," Tom says, "Tomorrow Never Dies is jam-packed with action in the grand Bond tradition."
Miles O'Dometer slips back a few years for 1981's Four Friends, a film about "the immigrant experience and coming of age in the '60s." The film works, Miles says, because it "recreates the wonderfully idiosyncratic details of an age that Hollywood usually relegates to stereotypes."
Elizabeth Badurina concludes today's update with more in her series of 'zine reviews. Follow the link for reviews of Girl Swirl Fanzine #3, Out of Order #6 and Velvet Grass #34.
2 April 2000
Jade Falcon launches another Rambles update with the latest from Celtic harper Carol Thompson, The Blossom and the Rain. "Carol Thompson plays the Celtic harp very well," Jade says, "and she sticks to a classical presentation of the music in both her arrangements and performance."
Donna Scanlon received the EP [i'levn] from the German Celtic band CellarFolk. "The sound is eclectic and quirky," Donna says, "but unfortunately, the quality of the mix is very poor, and much of what would be its distinctiveness gets lost."
Brave Combo crosses the line between folk-rock and worldbeat with a focus on polka -- yes, polka -- traditions. Amanda Fisher gave a listen to the band's recent release, Polkasonic, and says its "high energy is contagious, and it's an excellent introduction to the bouncy world of polka."
Richard Cochrane's next contribution to our jazz section is Urban Voices, the 1997 CD from Not Missing Drums Project. "The whole recording is an excellent piece of work," Richard says, "and probably one of the most enjoyable and original albums of the year."
Robin Brenner takes a folkier turn with Cathy Miller's Living for the Stars. "The entire album makes for a welcome trip into a singer-songwriter's mind with all of the keen sense of laughter and pain that one expects from a good storyteller," Robin says -- and the swing elements don't hurt, either.
Tim O'Laughlin serves up some Redemption from introspective folk-rocker Peter Gallway. "This album is an impressive tour de force which few artists would tackle at all, let alone bring to a successful conclusion," Tim says.
Self-serving? Perhaps. But although Tom Knapp is the editor of Rambles, he couldn't resist printing Donna Scanlon's unexpected review of his own Irish band's performance this past St. Paddy's Day weekend. So check out Donna's kind words about Fire in the Glen while Tom blushes in the corner.
Tom, meanwhile, decided to unearth his interview with Gerry Cunningham of the Irish folk-rock band More Power to Your Elbow. Read what Gerry has to say on bringing Irish music to America.
Rambles continues to expand its section of music-related books. Today, Tom Knapp reports on Mel Bay's Irish Session Tune Book, edited by Cari Fuchs. He was pleased with the selection of tunes it offers, but was disappointed by the presentation.
Amanda Fisher was impressed with Steven Gould's Blind Waves, which she calls "one of the best science fiction novels I've read recently." The book about a changing Earth, she says, "is a lot of fun to read, and with a depth and complexity that keeps one thinking."
Donna Scanlon is back with the second SF novel from Julie Czerneda, Beholder's Eye. "With an imaginative and suspenseful plot and vividly real characters," Donna says, the novel "exceeds all expectations for readers of A Thousand Words for Stranger."
Tom Knapp begins Gillian Bradshaw's Arthurian trilogy with the first book, Hawk of May. Although Tom thinks the book overuses some of the magical elements, he says that "much of the book adheres to a style of historical realism I find compelling."
Elizabeth Badurina is back with three new 'zine reviews -- with several more waiting impatiently in the wings for the next few updates -- so take a look at our 'zines page for Elizabeth's take on I Think I Am #1, Limousine #9 and Textwrap #3.
Daina Savage has another poetic treat for us today: Kimberly Blaeser's Trailing You. "She stirs her own mixed-blood awareness with the legacy of her family and adding her kinship with the natural world into the mixture," Daina says, "dying the fabric of her life its own kaleidoscope of color."
Janine Kauffman looks to the visual arts for this review of Maxfield Parrish, 1870-1966 -- an exhibit and book from Philadelphia -- featuring gobs of the popular artist's work.
Tom Knapp's final contribution for today is another nugget mined from the vein of fantasy movies released over the past two decades. Today, he takes a look at Willow, "a children's fantasy movie with adult appeal."
Last but not least, Miles O'Dometer is up with his review of the film Cosi, which is about a talent show being directed in a mental hospital. "With a little more depth and a little less breadth, Cosi might have become a minor classic," says Miles. "As it is, there's no shame in digging for gold and striking silver."
26 March 2000
Spring is back, and this time it seems to be for good! (Well, at least for this year, anyway.) With sunny skies and warmer weather to lure you outside, what will it take to keep you inside and on the computer? Why, another big Rambles update, of course! (If that doesn't work, I'm sure it'll be raining soon....)
This update pushes Rambles to more than 1,250 review pages -- quite an accomplishment for an online magazine not yet a year old! There are 'zines out there who've been around much longer than us who haven't grown so rapidly -- and with all that quantity, we still manage to put out one of the most quality publications on the Internet, with a great batch of writers working to give you a good product to read. Some folks complain that we're too diverse, if you can imagine such a thing, but hey, so long as our readers enjoy the variety of music and literature, folklore and film, who are we to limit the possibilities?
Enough self-promotion, however -- we'd rather let our magazine speak for itself. So here it is, another action-packed edition of Rambles!
Tom Knapp goes back to the roots of Scottish folk music with the re-release of Archie Fisher's landmark recording, The Man with a Rhyme. "This is an excellent collection of Fisher at the peak of the balladeer's art; if you've a fondness for a well-told tale and a well-sung song, this one's for you," Tom says.
Gilbert Head turns away from Celtic traditional music for a moment and focuses his attention instead on the European roots of the sacred music of Hildegard von Bingen, 10th-century muse and mystic. Jocelyn Montgomery's Lux Vivens (Living Light), Gilbert says, "is a daring attempt to fuse the creative energies of artists separated by nearly a millenium of all that has gone between, but united by a vision of that which might be."
Paul de Bruijn recently listened to Out of the Ruins, the first album from folk-rocker Debbie Zepick (who also happens to be our first musician filed under "Z"). Paul heard some things he liked in Zepick's Christian-themed music, but says listening to the album "can be frustrating at times, because it has the potential to be much better than it is."
Bob MacKenzie gives us a jazzy glimpse of Not Your Father's Jazz by NoiZe ConTrol. "Knowing these musicians in a variety of environments, it is great to see them each performing at their best and most creative with some wonderful music to work around," Bob says.
Donna Scanlon has caught up to the Charlotte Church craze and shares her opinions of the singer's 1998 album, Voice of an Angel, recorded when Church was only 12. "This is not a slick, glossy production based on a one-note gimmick; it is undeniable that Church has talent with enormous potential," Donna says.
Paula Ashton has good words for The Factory, the latest from Celtic-American rockers Seven Nations. "Who knew," she asks, "that traditional instruments could make you shake your tail and dance till your muscles screamed?"
Tom Kupiszewski follows up on Paula's album review with this interview with Seven Nations' leader, Kirk McLeod. Check out what Kirk has to say!
Bill brings the music portion of today's update to a close by recounting his memories of folk favorite Ellis Paul playing unplugged onstage in Oklahoma.
Tom Knapp shifts gears to fiction, beginning with Tanya Huff's marvelous contemporary fantasy/horror/comedy Summon the Keeper. "Summon the Keeper is a delightful book, impossible to put down once the action gets rolling," Tom says. "Huff has a keen grasp of character, and she manages the difficult trick of balancing real suspense with humor."
Kristy Tait delves into modern vampire lore with Sherry Gottlieb's Worse Than Death. Kristy says the book is a bit derivative of Tanya Huff's popular series of Toronto-based vampire/detective fiction, and says Gottlieb interrupts the flow of her writing with poorly handled sex scenes. "Reading it is just slightly short of a fate ... well, you get the point," Kristy says."
Donna Scanlon was suitably impressed by Katie Waitman's debut novel, The Merro Tree. "With unforgettable characters and a satisfying narrative that stays with you long after the covers are closed," Donna says, "The Merro Tree is sure to appeal to any reader who happens to have a heart."
Amy Harlib, back with her second review, was very pleased to read China Mieville's Perdido Street Station. Here, Amy says, "is a wildly exciting and thrilling plot that relentlessly grips the reader and never lets go until the unexpected ending."
Conor O'Connor was swept away by Neal Stephenson's science fiction thriller Cryptonomicon. "The subject, structure and language of Cryptonomicon give it the capacity to overwhelm, to take ones breath away," Conor says. "My advice: buy it, take a deep breath, read it, finish it. Enjoy."
Tom Knapp spotted the recent re-release of a 1995 one-shot graphic novel from Marvel Comics called, accurately enough, Punisher Kills the Marvel Universe. Set outside the usual continuity of the Marvel Universe, the book by Garth Ennis sets the anti-hero Punisher as a vengeful force trying to rid the world of all superheroes and supervillains. "Some readers may feel a jolt at reading the deaths of some favorite characters, while others might get a visceral thrill at the unthinkable," Tom says.
Over in the Rambles cineplex, Tom follows up on his dragon theme from last time by reviewing a fantasy classic from the early 1980s, Dragonslayer. Starring a young Peter MacNicol, long before his success on the popular TV series Ally McBeal, the movie "remains one of the best magic-and-monster fantasy films on the market," Tom says. "It has its rough patches, and the special effects aren't always up to modern standards, but Dragonslayer is still a fun, gripping tale."
And once again, Miles O'Dometer puts a cap on the day with another of his excellent video reviews. Today, he takes a look at Truth or Consequences, N.M., which is a tale of drug dealers on the run, hostages and various law enforcement agencies in pursuit. "Bogged down with verbal and visual cliches, short on character development and long on bloodshed, Truth or Consequences, N.M. falls short of what little promise it offers," Miles says. "It's a short fall, but a big disappointment."
21 March 2000
Has everyone recovered from their various St. Patrick's Day festivities? My Irish band, Fire in the Glen, played some long and exhausting shows this weekend, but wow -- what energy! We couldn't have asked for better crowds!
Moving right along to our latest update, we're always thrilled here at Rambles when something new hits the shelves from Charles de Lint, an extraordinary Canadian writer who has created an amazingly realistic world of contemporary fantasy and who helped define the growing subgenre of urban faerie. Although his latest novel has not yet been released, de Lint and Tor Books wanted Rambles to have a look.
Tom Knapp had the pleasure of reading an advance copy of de Lint's Forests of the Heart, and he came away impressed. "Forget the fantasy -- de Lint makes even mundane moments seem magical simply by drawing the readers' attention to the little details and the hidden mysteries which are all around us, but usually go completely unnoticed," Tom says. "Coupled with the resonant imagery and emotions conjured here, I think you'll find Forests of the Heart to be an irresistable reading experience."
There are several more fiction reviews below. But first, music!
Gilbert Head begins our music section with a review of Aoife Ni Fhearraigh's self-titled album, Aoife. Designed for the mellow Celtic music fan, Gilbert says the album "is an unapologetic album of lovesongs and meditations, and is meant to provoke the same sorts of feelings that a session with Maire Brennan or Anuna or Enya might inspire."
Tom Knapp takes a look at the album Riptide by the Irish band Anam. Another mellow recording, Tom says Riptide is "perfect background listening for a rainy afternoon at home." Still, he says, "I'd love to hear what these folks could do if someone set a little fire beneath them to pump up the energy."
Donna Scanlon takes a spin through Latvian folk music with the album Paganu Gadagramata (Pagan Yearbook) by Ugis Praulins and friends. "None of the selections are particularly lively or dance-like," Donna says, "but the music is richly textured and engrossing."
Timothy Keene had a chance to hear Great Northern's recent album, Low Lonesome. "The mix of traditional bluegrass tunes along with brand new songs is guaranteed to get your toes tapping," Tim says.
Kristy Tait says Rick Whitelaw is "a highly talented performer," but says the folksinger and guitarist's solo recording, Polishing the Stone, "might have benefited from the occasional variation that the presence of other instruments would have offered."
Paul de Bruijn says Terry Everett Quiett's Paperdoll Spokesman is a recording filled with dark themes, and "some of the darkness in the CD prevents me from saying it is an album that everyone should listen to, for not everyone can -- which is a pity because the music on the album is amazing."
Tom Knapp returns us to fiction with a review of Cecelia Holland's The Kings in Winter, a novel of Irish historical fiction set in the time of Brian Boru. "Holland paints a wonderful picture of rural clan life, and the dialogue she writes ... is excellent," Tom says. "The whole thing smacks of reality, and indicates a great deal of research and a firm understanding of human nature on the author's part."
After reading James Stoddard's The High House, Donna Scanlon was inspired to read Lord Dunsany's The Charwoman's Shadow. "The language is rich, yet not overdone, seasoned with a light dry humorous undertone," Donna says. "It is easy to see where so many fantasy writers have drawn inspiration from Lord Dunsany."
Amy Harlib is new to the Rambles staff, joining us for the first time today with her review of The Dazzle of Day by Molly Gloss. Gloss, Amy says, invests the story "with an abundance of detail, expressed in rich language, that brings people and places, crops and crises, generational ship tech and maintenance, to life."
Melinda Lau recently read Salman Rushdie's The Ground Beneath Her Feet, which Melinda says is written "on a scale of epic, even immortal, proportions." She adds: "The author keeps the story gritty and real while imbuing it with a sense of the mystic and of an otherness that is believable and in no way alien to the reader."
Elizabeth Badurina was less than impressed with the short story collection Viscera, edited by Cara Bruce. It's intended to be a book both provocative and dark, Elizabeth says, but "the problem arises from the authors' obvious-to-a-point-of-tranparent choice to consistently go for the shock value over any real content."
Tom Knapp unlocks the Rambles cineplex for a flashback to one of the best-known fantasy films of the 1990s, Dragonheart. The film, Tom says, "isn't the typical story about a rampaging dragon; neither is it a feel-good tale where a gentle beast bonds with a misunderstood child. Rather, it's an exciting adventure, a medieval fantasy with plenty of action and conflict."
Miles O'Dometer rounds out the day with a review of New Jersey Drive. The movie is "is far from perfect," Miles says. "But as a look at life in the streets of our pock-marked cities, as a record of the violence that's tearing apart generations as well as communities, New Jersey Drive has much to say and says it well."
That's all for another day. Think spring!
16 March 2000
Happy St. Paddy's Day!



OK, so it's a day early. But, being a member of a heavily booked Irish band, I don't have a lot of free time at this time of year and decided to get this up while I had a moment to spare.



St. Patrick's Day is, of course, celebrated on March 17. In the United States, it's a day for wearing green clothes and drinking a lot of green beer. In Ireland, it's a day for family feasting (much like our Thanksgiving) and drinking a lot of

Guinness. Despite our wee dancing friends above, the holiday is not about cute leprechauns and pots o' gold. For some, it's a sacred religious holiday; for others, it's a day for fun and frivolity in spite of its ancient Catholic roots. But, across the board, most people will agree it's a great day for Irish music!
Now, we at Rambles have created special pages for the Halloween and Christmas seasons, but that seems rather pointless for St. Paddy's Day -- after all, we have a huge section already devoted to Irish and Celtic music, and our book review pages are packed with Irish folklore, fiction and history. So, by all means browse through Rambles and you'll find plenty to mark this seasonal Irish spirit!
Meanwhile, we have an update to do and, appropriately enough, it has a high degree of Irish content.

It seems only fitting to begin with a book about Patrick himself, and Donna Scanlon answers the call with Juilene Osborne-McKnight's I Am of Irelaunde: A Novel of Patrick and Osian. "Her view that Padraig's ministry was a gentle, joyful outgrowth of the old ways rather than a brutal replacement is convincing and thought-provoking," Donna says, noting: "It is hard to believe that this is Osborne-McKnight's first novel; it is polished to the brilliance of an emerald."

Randy Eickhoff has also released a new book encompassing the realms of Irish folklore, and Tom Knapp gave it his enthusiastic attention. The Sorrows, Tom says, manages "to capture the earthy, magical flair of the ancient Celts in their grandest settings."

Is it a little more Irish you're wanting? Well, how about Soodlum's Irish Ballad Book?! Tom Knapp says the slim volume of songs "is packed with musical gems."

Tom also has reviewed the self-titled debut CD from Irish singer Méav, a veteran of the choral group Anuna and the Riverdance stage show. "Her voice is soft and gentle," Tom says. "Strong and undeniably sensual. Peaceful and oh-so melodic."

Gilbert Head reaches back to 1993 to examine Shadow of Time by the Scots-Irish band Nightnoise. "All in all, a fine CD," Gilbert says, "and one which might well inspire you to investigate other Nightnoise offerings."
And now, some additional reviews which have nothing to do whatsoever with St. Paddy's Day.
Turning his attention to Scotland, Tom Knapp serves up a dish of the Wicked Tinkers, whose self-titled release will appeal to pipe-and-drum fans. "The piping throughout the album is magnificent, powerful and melodic," Tom says.
Jade Falcon was glad to receive a copy of British folksinger June Tabor's latest release, A Quiet Eye. "Tabor's voice is haunting, eerie, enthusiastic, riveting, vibrant and simply outstanding," Jade exclaims.
Robin Hoffman is back with her review of Peter Mulvey's The Trouble With Poets. "Despite Mulvey's penchant for dwelling on the gloomy aspects of life, listeners are sure to appreciate the variety on this record," Robin says. "There is variety in tempo and feeling, variety in the singing and in instrumentation."
Kristy Tait looks to the South with the Dixie Chicks' Wide Open Spaces. Although she's not usually a fan of music with this much of a country twang, Kristy says this album "has a tone that is just plain fun, and an attitude that tips straight country on its ear. No matter what mood I am in when I put this album in the CD player, it is bound to put a smile of my face."
Laurie Thayer provides some equal time to the East, reviewing Kij Johnson's take on a Japanese folktale in The Fox Woman. "The Fox Woman is a refreshing entry into the fantasy field, a novel based on something other than the standard pseudo-medieval European settings so prevalent among fantasy novels," Laurie says. "Johnson makes her setting come alive with rich detail and loving description."
Donna Scanlon has another pair of fiction reviews, too. First up is Kage Baker's Mendoza in Hollywood, which Donna says benefits from "psychologically rich plots and sensitive, perceptive characterization, both of which are well leavened by Baker's quirky humor."
Next, Donna reviews Tamora Pierce's Circle of Magic: Tris's Book. "Pierce's fast-paced and exciting plot also doesn't pull any punches," Donna says. "Pierce forces the characters and the reader to face the realities of warfare on any scale."
Our poetry review today is from Paul de Bruijn, who shares some pages from Sounds Assembling: The Poetry of Bertram Brooker. "It would not be far off to say that his poems were really abstract paintings in ink on paper," Paul says.
The Rambles cineplex opens today with a showing of Bad Company. Film critic Miles O'Dometer says Bad Company "is a slick film, well photographed in ominous grays and deep blues. It has an interesting score, it's well framed, and it's mercifully free of car chases and explosions." However, he says, "the sparks that should fly rarely do, and when they do, they can't be sustained."
Miles also has a review for us of the movie Smoke. "Certainly the film has its moments," Miles says. "But where there's smoke, there's supposed to be fire. Sadly, this Smoke doesn't have it."
That's all for today, folks. Hoist a Guinness for me!
11 March 2000
The brief burst of springtime seems to have gone away again, and we're back to the chill of late winter. Fortunately, we have some exciting new reviews to warm your spirits!
Tom Knapp returns to Australia for another taste of Celtic music from down under: My Mother's Country by Gavin O'Loghlen and Cotters Bequest. "This album is lush and atmospheric, using a broad range of instruments to achieve its full sound," Tom says. It also includes what may be the longest proper noun in the world!
Gilbert Head is back today with his second and third Celtic reviews for Rambles. First up from Gilbert is Maire Brennan's Misty Eyed Adventures. He says the album by Enya's older sister Maire, who fronts the popular Irish band Clannad, "starts with a shout, ends with a whisper, and covers a lot of ground along the way."
Our third Celtic review today, also from Gilbert, is of Celtic Roots by Hesperus. The album, Gilbert says, "shows you what a bunch of musically accomplished academics can do to to cross the void between the worlds of academic musical exploration and popular musical appreciation."
Tom Knapp is back with a review of British folksinger Jez Lowe, who, with the Bad Pennies, released Tenterhooks in 1995. Lowe, Tom says, "has an exceptional gift for putting emotions into songs. ... Tenterhooks is a must-hear for fans of good folk music."
Audrey Clark (who is off getting married this weekend -- congratulations, Audrey!) took time from her wedding preparations to review Tanglewood Tree by Dave Carter and Tracy Grammer. Audrey lauds "the stunning lyrics, beautifully delivered vocals and honed playing skills that make listening to them a treat for the senses."
Jo Morrison has our final CD review for today: folk-rock's The Kennedys and their new album, Evolver. "Recorded almost exclusively in hotel rooms during their extensive touring, the music has the fresh edge of music written and recorded as it is going through the birth process," Jo says. "It's this very freshness that makes this recording work, and it's the variety of sounds and styles represented that keeps it working to the very end."
It's time for a little foreshadowing! The next update will include music reviews of June Tabor, Peter Mulvey, Méav, Nightnoise, Dixie Chicks and Wicked Tinkers.
Tom Knapp recently learned that an old musician's treasure, the long out-of-print Folksinger's Wordbook edited by Fred & Irwin Silber, has been reissued. "It's about time, I say -- treasures like this should not be left buried for long."
Laurie Thayer tackles a classic fantasy series, David Eddings' The Belgariad. The five-book epic (Pawn of Prophecy, Queen of Sorcery, Magician's Gambit, Castle of Wizardry and Enchanters' End Game) "deftly tells the story of a boy becoming a young man in extraordinary circumstances, Laurie says. "Eddings' writing style is engaging and full of dry wit."
Donna Scanlon was pleased with Richard Grant's In the Land of Winter, which follows up his earlier Tex and Molly in the Afterlife. "As moody as a gray December day, yet with the precision and clarity of a single crystalline snowflake, In the Land of Winter takes the reader on a journey through the complexities of the human heart," Donna says, "and what a worthwhile trip it is."
Donna also reviewed Song of the Magdalene by Donna Jo Napoli. In this novel, Donna says, Napoli "turns her attention away from familiar folk tales to look at an enigmatic young woman from the New Testament: Mary Magdalene. Piecing together fragments of references, Napoli creates her own version of Mary Magdalene's story, and it is a rich and poignant tale."
Melinda Lau recently enjoyed one of Nick Bantock's publications. Part novel, part art book, The Venetian's Wife is presented as a "beautifully illustrated diary, eerily eclectic in taste," Melinda says.
In the graphic arts, Tom Knapp takes a look at a new line from DC. The first book in the series, Realworlds: Batman, examines the effect of the comic book hero on someone in our real, heroless world. The result, Tom says, "is a touching story, filled with good characterizations and a basic assumption that people, given a chance, are good."
Janine Kauffman caught up with travel writer Jamie Jensen for some roadside chatting. Here's what he had to say about researching his book Road Trip USA: Cross Country Adventures on America's Two-Lane Highways.
Next time in the Rambles book department, you'll find reviews of novels by Kij Johnson, Kage Baker and Tamora Pierce, plus much, much more!
Dan Ford went to see the latest gridiron movie, Any Given Sunday, and found it satisfying. "Oliver Stone has once again struck pay dirt," Dan says, "this time with a gritty, flashy football drama that at times is both everything you expected and completely shocking."
Miles O'Dometer calls it a wrap after taking a look at A Little Princess, the 1995 remake of a Shirley Temple classic. "There's enough implausibility in A Little Princess to sink a hot air balloon, but images prevail where plot and dialogue fail," Miles says.
That's it for another day. Check back soon for another update, and think spring!