18 May 2002
The wacky, unpredictable spring weather continues, with hot days following hard on the heels of cold days and violent storms. Good thing you can take refuge here, with Rambles!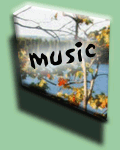 Tom Knapp is duly impressed with Shines Like Silver by Seattle native Cady Finlayson. "Finlayson has put together an entertaining album that stretches beyond the bounds of fiddle music," he explains.
Lynne Remick is greatly pleased with the work of 19-year-old Phamie Gow, a Scottish composer and clarsach (harp) player who demonstrates her skills on Lammermuir, recorded live during the Celtic Connections festival in Glasgow in 2000. "Each one of these tracks conjures Celtic spirit, magic and bittersweet melodies," Lynne reveals.
Tom encourages everyone to check out the French-Canadian musicianship put forth by Les Batinses on Tripotages. "The vocals are strong and emotive," he says, "the instrumentals are infectious and quite addictive."
Donna Scanlon says Chris Ardoin & Double Clutchin' have a Best Kept Secret that's better shared. Fans of zydeco will love it, Donna says.
Hawaiian guitarist Cindy Combs impresses our reviewer on her new CD Slack Key Lady. Paul de Bruijn says Combs "creates powerful music that leaves you feeling good."
Chet Williamson says So Long of a Journey is a "must-have" CD for fans of bluegrass. Capturing the final concert by Hot Rize, the CD marks "the end of an era, and this is the final testament to the great music made by a great band."
Dave Nachmanoff really caught Veema Kysac's ear with A Certain Distance. "He receives my blessing as these are real folk songs and real folk singing without the muss and bluster that seems to accompany a lot of folk artists who try to impress and end up over producing," she declares.
Rachel Jagt says Cliff Eberhardt is her "favourite kind of folksinger: totally different from any other I've heard." Borders, she says, "is an excellent record, easy to listen to and full of songs that I keep finding myself singing."
E
llen Rawson says folk sensibilities drive the lyrics while an edgier rock influence pushes the music on Juliana Hatfield's Beautiful Creature. "She's safely ensconced in the confessional school of songwriting," Ellen notes. "Hatfield can write some strong songs that may be more complex than first noted."
There's a whole lot of beat going on in Aiyb Dieng's Rhythmagick. Read Tom Schulte's review to learn who works with Dieng to provide the music on this largely instrumental album.
Ken Fasimpaur says the process by which Michael Monroe recorded A Band in My Own Mind is interesting, but he's more concerned with the final product. Read on to see if the means achieved the desired end!
Richard Cochrane keeps us informed on the jazz front, and today he brings to life a bit of Frankenstein from the duo Charles Wharf and Simon H. Fell. "This one," Richard says, "happens to be exceptionally good."
Juan Garcia Esquivel died earlier this year. Read Paddy O'Furniture's insightful review of his music, particularly the discs Space Age Bachelor Pad Music and Music From a Sparkling Planet, to learn more about Esquivel's impact on the development of modern jazz.
Lynne says the James Horner soundtrack to A Beautiful Mind is exceptional. "It's not hard to fall in love with this music, but it's hard not to let it play over and over again," she says.
Joyce Rankin closes out the musical portion of this edition with her review of the Piano Summit in Judique, Cape Breton. Read on to see who was there!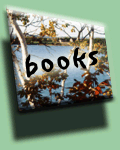 Mary Harvey makes her Rambles debut with Harlequin Valentine, a collaboration between writer Neil Gaiman and artist John Bolton. "What may seem like a horror story really is a mixture of tragedy, comedy and romance," she says. "It crosses genres with the same dizzying grace as most Gaiman tales seem to do, telling a fantastic tale in simple words that flow like butter over hot vegetables."
Jenny Ivor is delighted with the historical facts and fiction recounted in Time & Chance, a new novel by Sharon Kay Penman. "Immersed in the world she defines and creates, the reader is unaware of the passage of real time, and no word is wasted, no scene is superfluous to her tale," Jenny says.
Donna says Judith Merkle Riley's novel The Serpent Garden is "a riveting and luxurious reading experience for anyone who enjoys historical fiction with strong characters and a hint of whimsy."
Gregg Thurlbeck enjoys the tale but worries about the confusion arising from Greg Bear's conspiracy-laden novel, Vitals. "Bear leads us on such a bizarre series of adventures in Vitals that in reading the book I felt not so much a willing suspension of disbelief as that my disbelief had been beaten into submission," Gregg explains.
Cussing aside, Wil Owen truly enjoyed the tale in Bird's-Eye View, an audiobook from J.F. Freedman. "You have murder, intrigue, mystery and a host of characters you might truly like or truly hate -- but none that you will be apathetic towards," Wil promises.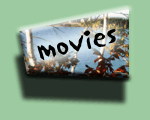 Elizabeth's zine review for today is Pomegranate #3.
Shakespeare gets a new face in O, and Tom says the modern twist on Othello works surprisingly well on the high school basketball court. "Othello is a heartbreaking story of a powerful love destroyed," Tom says. "O keeps the story fresh for a modern audience."
Miles O'Dometer says Ghost World "is not your usual teen-angst film, even if it documents the first post-high-school summer of two of filmdom's most angst-filled teens." Read on to see why Miles recommends this movie so highly!
And that's the way it was on May 18, 2002. See ya soon!
11 May 2002
Spring is hitting us with tons of variety this week, from hot and sunny to cold and rainy and, just last night eerily damp and foggy. Meanwhile, we're rolling on with tons of musical, literary and cinematic variety, so without further ado, here's the new edition!
Happy fortune led Tom Knapp to the Boston pub where Celtic Clan was playing a raucous gig. Of course he couldn't leave without the band's latest CD, The Big Jig, which he describes as "a powerful punch of energy, right up to a jammin' fiddle blitz on the decidedly non-Celtic 'Orange Blossom Special.'"
T
om says the voices on Across the Western Ocean, by John Roberts and Tony Barrand, didn't impress him at first, but the collection of sailing songs quickly won him over. "Give 'em a listen," Tom urges, "and keep your seasickness pills handy."
Tommy Fleming first came to the public's attention as a singer with De Danann. Now, says Nicky Rossiter, he's making a splash on his own with The Contender. "Fleming is not the best-known name in Irish music," Nicky says, "but his voice is the tops."
Tom admits the idea is hokey, but says Music from Castle Dracula still managed to impress him with its sound. Shoddy packaging aside, the album is "a nice tribute to Stoker's masterpiece."
Naomi de Bruyn says Mike Stevens has done a remarkable job of converting Canadian fiddle tunes to bluegrass harmonica on The World is Only Air. See what makes this album a "groundbreaking and innovative" project!
Kristy Tait has a lot of good things to say about Road, a folk album from Canadian singer James Keelaghan. "Keelaghan has a wonderful, smooth voice that would be pleasant under any circumstances, but is incredibly well suited to his playing style," Kristy says.
Chet Williamson knows what he likes, and he likes Tears by the Terry Strongheart Band. "In a world of prefabricated songs and singers designed to milk teenybopper purses, the Terry Strongheart Band is the real deal, a mature, tight and powerful band that says things worth saying," Chet says. "And by the way, the music also kicks ass."
Nicky says the self-titled CD from New Middle Class "tell us the real-life tales of everyday people. ... This is a CD that will reward careful listening."
Mark Sallings & the Famous Unknowns cut their teeth at B.B. King's Club in Memphis, and Nicky says their experience shows in Talkin' to Myself. "I will be the first to admit that jazz and blues do not usually grab me, but this CD proves to be the exception," he says.
Ken Fasimpaur likens Entering Twilight, an ambient recording by James Johnson, to "a diffuse combination of vectors and cycles, a pattern so spacious and delicate that it may or may not be comprehensible." (In case that isn't clear, he likes it!)
Richard Cochrane spots Low Shapes in Dark Heat in this review of the Remote Viewers. The CD has its rough edges, Richard says, but "any awkwardness that these strangely angular pieces might have had is brushed aside by the sheer quality of the performances."
On the other hand, Richard says Zero Sun No Point, by Hartmut Geerken and the Art Ensemble of Chicago, is a collaborative work of improvisational music of "mind-boggling complexity."
Dave Townsend dips into the pool of country traditions with Robin and Linda Williams and Visions of Love. "Robin and Linda perform a wonderful live show," Dave says. "Their love of country music is very evident on this CD as well."
E
llen Rawson flashes back to the beginning with Nanci Griffith and a new re-release of her first full-length album, There's a Light Beyond These Woods. Griffith's fans, Ellen says, "might be a little surprised by what they hear."
Paddy O'Furniture settles in to enjoy some music written for and inspired by popular television cartoons on a trio of CDs: Saturday Morning, Heroes & Villains and The City of Soundsville. Read his review to learn what works, and what doesn't.
Before turning away from music for today, Tom would like to share a recent music performance by Charles de Lint, MaryAnn Harris and fiddler Don Fletcher at Patty's Pub in Ottawa. The gig was made even more memorable after Charles invited Tom onstage! (Also, check out the lyrics to one of de Lint's new songs, thoughtfully provided by Terri Windling.)
Books!
Donna Scanlon admits, she was annoyed at the lack of quotation marks in the dialogue. Still, Edra Ziesk, in her novel A Cold Spring, "not only evokes images with impressive and poetic economy; she creates characters who are tangible and who leap alive in your mind's eye."
Gregg Thurlbeck enters the Rambles world via Vurt, an award-winning cyber-grunge novel by Jeff Noon. "Noon has loads more style and literary ability than most of the Gibson clones I've encountered," Gregg concedes, but "I didn't buy into Noon's central premise."
Conor O'Connor explores a new take on the Dr. Jekyll/Mr. Hyde scenario The Dark Fields, in which in illicit drug leads to success -- and a price. "The author, Irishman Alan Glynn, has produced a stunning first novel of depth and perception," Conor says.
Donna Scanlon says there's a lot to learn from the teachings of the Dalai Lama, as collected and read by Nicholas Vreeland on the audiobook An Open Heart: Practicing Compassion in Everyday Life. "It has a lot to say in very few words," Donna says. "Certainly there is something that may speak to your heart and open it to more compassionate thoughts and actions."
Kate Danemark has an issue with the title, but says the book Mothers Who Think, edited by Camille Peri and Kate Moses, does contain useful and entertaining stories about parenthood. "Like parenting itself, Mothers Who Think provides much material for reflection," Kate says.
Elizabeth's zine review for today is Revolution Pink #1.
Movies!
Lisa Comento goes back to Ireland with a newly orphaned teen-ager in The Nephew. She describes it as "a beautiful story that captures the intricacies of relationships."
Tom is happy to slip back a few decades to enjoy John Cleese and Connie Booth, post-Monty Python and pre-Fawlty Towers, for the Russian comedy Romance With a Double Bass. "Based on a short story by Anton Chekhov, the tale of a Russian musician and a beautiful princess is delightful even after repeated viewings," Tom says.
And another edition draws to a close. See you back at Rambles soon!
4 May 2002
May has arrived, along with some glorious spring weather. We hope everyone celebrated Beltaine/May Day in some joyous way! Now, let's talk about music!
Katie McMahon used her Riverdance fame to launch her solo endeavors, and Tom Knapp says she marks her success with her latest CD, Shine. "The album, with its courtly grace and exquisite precision, is the latest pinnacle in her rising career," Tom says.
Chet Williamson minces no words when it comes to Ian Melrose's recent CD, A Scottish Legacy. "Bow down -- a guitar god is in the house, or at least in the CD player," Chet says with unrestrained enthusiasm.
Sheree Morrow says you shouldn't expect "the typical canned 'Irish' music" from Blackthorn's Ratty Shoes. "They have so much more to offer," she says of the Philadelphia-based Celtic rock band.
Finn MacCool knows how to rock out the Celtic sounds, as evidenced by their album Sherdhana's Hand. "This disc is a joy from beginning to end," says reviewer William Kates. "Think Capercaillie or Altan crossed with Jethro Tull and an occasional dash of the Strawbs, acoustic Led Zeppelin and even Santana."
Nicky Rossiter stumbled upon Irish singer Anthony John Clarke's Man with a Red Guitar and found it much to his liking. "Clarke has the ability to combine humour with very strong feelings of loss and deprivation," Nicky says. "This CD may be hard to find but like all precious gems it is worth the effort."
J
amie O'Brien loves the accomplished sound of Ken Kolodner's hammered dulcimer on his CD Walking Stones: A Celtic Sojourn. Now he's thrilled to find Kolodner's accompanying instructional tunebook, Walking Stones: Music from A Celtic Sojourn for Hammered Dulcimer. Read Jamie's enthusiastic review of the CD and book combined!
It slips into the background and fades quickly from the memory. But Sarah Meador is quite impressed with To Honor a Queen: The Music of Lili'uokalani. "Ozzie Kotani's interpretation of Queen Lili'uokalani's songs could best be described as Hawaiian sunshine," Sarah says.
Woody Guthrie's rich collection of children's songs gets new life in Daddy-O Daddy! -- Rare Family Songs of Woody Guthrie, an album featuring the talents of numerous folk musicians. Alanna Berger says the disc is an unquestioned success. "Thanks to the talents of these musicians, the CD has a variety of musical styles, all of which are guaranteed to excite children and entertain adults -- which is a difficult feat for a children's project," she says.
Chet says Sweetwater Reunion is a band worth looking for, and Almost Bluegrass is a fine place to start. "Combine their performing talents with top-notch songwriting abilities, and you've got a gem of an 'almost' bluegrass CD," Chet says.
Richard Cochrane came to a fresh conclusion after listening to the jazz recording Composition No. 30. Read on to learn why Richard says he is "increasingly starting to believe that Simon H. Fell is one of the most important composers alive."
Donna Scanlon says the Italian folk-rock band Ned Ludd shows similarities to the likes of Great Big Sea and the Pogues on the album A Zero Ore. The blending of acoustic roots with a rock beat results in "frenetic lively music," Donna says.
Robin Brenner has become something of a Mark Erelli groupie since she reviewed his first CD. Her follow-up review of his latest, Compass & Companion, proves her fandom well placed. "I can only patiently, gleefully, anticipate where Erelli will go next," Robin says.
A group of musicians pull together to pay tribute on Preachin' the Blues: The Music of Mississippi Fred McDowell. Veema Kysac says, as one might expect, "all the cuts pack a punch, but some of them are just a little more entertaining, a little more in the groove than others."
Charlie Ricci had high hopes when The McCloskey Brothers Band arrived in the mail, but says the country-rock band from Colorado let him down. The album, he says, "is a complete disappointment."
Melissa Kowalewski gives credit to Chip Symonds for his vocal and instrumental talents with Life Trip on the folk-rock CD Chronicles II. "These tracks provide a warm, '70s feel that comes alive with instrumentation," she says.
Wil Owen has mixed feelings about Too Human's CD True. "The songwriting is pretty solid. The playing is generally good," he says. "But I am simply not engaged by the vocals."
Before we turn from music, Tom has a report from the 58th annual New England Folk Festival in Natick, Mass. Read his story to see what makes NEFFA, as it's affectionately called, different from other festivals he's attended.
We also must share this bit of grim news: Clandestine, one of the finest Celtic bands currently on the market, has announced its four members are going their separate ways at the end of their current tour in October. This amazing band, always a treat live or in the studio, will be greatly missed, and we wish Jen, Greg, EJ and Emily the very best in their respective futures!
Donna Scanlon admires the artistry that went into Patricia McKillip's fantasy novel Ombria in Shadow. The tale, Donna says, "confirms the opinion that McKillip's work keeps getting better and better, and fans and new readers alike will not be disappointed."
Jenny Ivor has high praise for Guy Gavriel Kay's A Song For Arbonne, which was recently reprinted in paperback. "If A Song For Arbonne doesn't make you weep, it will surely pluck at your heartstrings," Jenny says. "Don't think it is a 'chick novel,' though -- there is enough machismo, warmongering, sexual shenanigans and political machinations to keep any red-blooded male happy."
Elizabeth Badurina enjoyed burrowing into The Loop with Joe Coomer. Says Elizabeth, "If there's one thing that Joe Coomer does very well, it's capturing in words both the strange, unresolved futility of life and the absolute absurdity of it."
T
om recently received a copy Pirate & Gypsy Girls in the mail; it's one volume from the Artist Archives series published by Collectors Press and features "calendar girl" art from the 1920s and '30s. "At no time are the artists portraying gritty, realistic scenes," Tom notes. "But that's really the point of art of this sort, from this era -- wide-eyed innocence coupled with toothy, red-lipped smiles, a well-placed leg beneath a too-short skirt, a button or two missing from a frilly blouse, all in exotic locales to excite the imagination."
Tom says Officer Down is a strong, cohesive story that crosses over the entire span of Batman comics, in which a major character is gunned down from behind. "It's worth noting that this storyline marked a few significant changes in the makeup of the Batverse," Tom says.
Over in zines, Elizabeth Badurina hits us with a review of Copycat #3.
Janine Kauffman opens our popular movie review section with a bit of musical folklore; she says the story is good and the music is stunning in the Appalachian film Songcatcher. In the movie, a music professor, "up against a chauvinistic wall at her university, has stumbled across a trove of musical history buried in a region that's snubbed by everyone else as full of savages, 'ruffians' and illiterate drunks," Janine explains. "No one else knows these songs still exist in their purest form."
Tom liked the story and loved the visuals in What Dreams May Come, a startling visit to the afterlife. "This movie presents heaven and hell in awesome clarity, mixing the visual acuity of Hieronymous Bosch, Vincent Van Gogh, Michael Parkes and Salvador Dali," Tom says.
And so it goes. Another edition has reached an end, so until next time ... cheers!
28 April 2002
This week's edition is a little late and a little short, both due to the editor's excursion north for some much needed R&R. But now he's back with some delightful new tales to tell, including his chance to fiddle in various sessions at the New England Folk Festival and on an Ottawa stage with Charles de Lint and MaryAnn Harris! (Details pending.) But enough of that (for now) -- our readers have come to know that Rambles doesn't take every holiday and vacation as an excuse to skip a week's publication! So here we are with this week's update.
First, music!
Rachel Jagt is well pleased with the sounds of Reverie, a new CD from New Brunswick duo Madrigal. "It's unusual, original ... and easy to listen to," Rachel says. "Perfect for warm summer patio nights."
Naomi de Bruyn says Hotpoint Stringband has compiled a fine set of music on The Road to Burhania. With high-energy contradance tunes and other foot-stomping melodies, Naomi says, the album serves up a mix of music that is "the very definition of the word eclectic!"
Sheree Morrow says she wouldn't have bothered with Filthy Thieving Bastards if she'd known they billed themselves as a Celtic punk band, but one spin of A Melody of Retreads & Broken Quills convinced her to come back for more. "Even if they weren't so talented musically, they would still be incredibly talented writers," Sheree says.
Veema Kysac admits a preference for the Scottish pipes commonly played in Cape Breton, but says the uilleann pipers on The Humours of Piping still made a good impression. "Though it's apt to please the younger set with its revelry and pace, there's much on it the more traditional listener can enjoy as well," she says.
Nicky Rossiter is transported to New York City when he spins Bob Norman's Romantic Nights on the Upper West Side. "In case you never get to visit New York, buy this album and listen to it in sweltering heat and in searing cold to try to experience that unique place on Earth," Nicky says.
Nicky doesn't mince words when it comes to Rick Fielding's CD Lifeline. "It is the best combination of music, lyrics, simple tunes, information and genuine love for the material that I have encountered for some time," Nicky says.
Naomi encourages bluegrass fans and non-fans alike to check out Through the Window by Patent Pending. Read on to see what won Naomi over on this "short but lively disc."
Charlie Ricci says Chris and Ken Whiteley have a treat for blues fans with Taking Our Time. "This is a great work from two masters who prove the blues doesn't have to make you blue," Charlie says.
William Kates says devoted fans of Megon McDonough (a former member of Christine Lavin's Bitchin' Babes) may want it, but others will likely be disappointed by her album American Girl. A major culprit here, William says, is the "sappy arrangements that sound like they were meant to be performed on a television variety show."
Richard Cochrane wholeheartedly recommends the musical explosion that is One King Poets and Major Wood. "If you get the chance, see these boys live; whether you do or not," Richard says, "this recording captures them in full flight."
John Cross awards the highest honors to A Portrait for Strings, which features a variety of guitarists in various styles. "From the brilliance of devoted hands come the sounds of gentle but complex, highly listenable pieces, so tasteful, so deftly executed that one could literally listen all day and keep finding things one had not heard before," John says.
Books!
Donna Scanlon says David B. Coe's Eagle-Sage stands well on its own, despite being the third book in a trilogy. "Whether you start at the beginning or jump straight into Eagle-Sage, you're in for a solid and enjoyable reading experience," she reports.
Romance novels? Not usually. But Sabine Keevil's Guitars & Cadillacs was sent to our attention because of the story's root in the country music industry. So what did Rachel think of the novel? Read her review to find out!
Elizabeth Badurina, how does your garden grow? With the help of A Growing Gardener by Abbie Zabar. "If you're a gardener, this is a book that you're sure to enjoy," Elizabeth explains. "If not, but you like personal narrative or naturalistic topics, you'll still like it. And if you're an artist, you'll never want to put it down."
Elizabeth's zine review for today is New Year Zine #4.
Movies!
Miles O'Dometer says the movie Memento is "confusing, by design, and full of ironic insights into life in the 21st century. .... And oh, yes. It's one heck of a suspense thriller."
Tom Knapp dips back into the superhero genre for Supergirl, a film that succeeds on some levels but utterly fails with regards to the plot. "Then again, it's just this sort of superheroic camp that has kept the Adam West Batman series alive in the hearts of so many fans," Tom concedes. "As camp, Supergirl is a raging success."
That's all for today ... check back at the end of this week for another on-time Rambles update!
19 April 2002
Wow! Here in southcentral Pennsylvania, the seasons sped rapidly from winter to summer, giving spring only a brief glimpse of 2002. We can only hope the heat as I write this is a temporary thing, and the area will still see a proper spring. OK, enough weather chatter. On with the reviews!
Naomi de Bruyn says Celtic and Native American influences work well together on Coyote Run, the debut CD from the band of the same name. "This is a talented and rather eclectic group of musicians who make the differences work very well," Naomi says.
W
ayne Morrison highly recommends Dawn Dance by Scottish fiddler Alasdair Fraser. The album features Fraser's own compositions instead of traditional favorites; fortunately, Wayne says, they have "that intangible something that gives long life and fire to the best traditional tunes."
Tom Knapp says the Bilge Pumps have improved quite a bit since he reviewed their previous album. Their latest recording, Greatest Hits Vol. VIII, shows off the Texas band's pirate shenanigans much more effectively, Tom says. "I suspect these guys will keep getting better and adding fun to their repertoire."
Tom is ready to light some candles and incense and sink into the moment when Basque's Falling Forward is on the stereo. "This is mellow, relaxing stuff that could easily settle into the background if the excellent musicianship didn't keep tugging at your awareness," he says.
Ed Gerhard took a big risk when he conceived the notion for House of Guitars -- and reviewer Alanna Berger is so glad that he did. "This is the sort of CD you can't wait to buy as a gift for your friend, the connoisseur of fine music," Alanna says.
Melissa Kowalewski enjoys the vocal leads and harmonies combined by the folk quartet CC Railroad on the CD Smile Whatever. "This is an intense, energetic CD that left me breathless and wanting to see them perform live," she says.
Paul de Bruijn says it's a fairly simple recipe, but it works for Patrick McGinley and Family Style on their blues/folk CD Patrick, Family & Friends. "The music keeps coming and never lets you down," Paul says.
Nicky Rossiter had a grand time listening to the bluegrass sounds of Candlewyck's self-titled album. Read on to learn what made Nicky feel "the sun and dust as I sit in a wind- and rain-swept Ireland."
Bett Butler won over our reviewer Charlie Ricci with her jazz and blues album Short Stories. "It is a diverse work from a woman who can sing, compose and write lyrics well," Charlie says.
Tresa Street sounds like she should be famous, says Sarah Meador, and if she isn't yet, she will be soon. That's Sarah's opinion after hearing the country singer's debut CD, Ain't Nothin' Changed. "Her music has no unnecessary frills, no long wailing solos, just heartfelt singing and tunes sliding gracefully from blues to rock 'n' roll in the way that only really great country can manage," Sarah says.
Lynne Remick may have been expecting bagpipes when she saw the album was recorded Live at St. Andrew's, but jazz musicians Bourcier, Julin & Wolff didn't let her down! What she found, Lynne says, is "style, talent and bounce."
Lynne says the man may be missing in the movie The Man Who Wasn't There, but "there's nothing at all missing from this extraordinary movie soundtrack, except, perhaps bad and uninspiring music."
Turning now to books...
Nicky says Lisle Crowley's instructional book, Easy Celtic Solos for Fingerstyle Guitar, is a must for budding Celtic guitarists. The accompanying CD is likewise good enough to stand on its own, he adds.
Donna Scanlon says The Dragon Charmer is a bold sequel to the modern fantasy novel Prospero's Children. "Jan Siegel writes with a bold hand, claiming mythology and legend and making it her own," she says.
D
onna says the 14th edition of The Year's Best Fantasy & Horror by editors Ellen Datlow and Terri Windling is "one of the best volumes of all, presenting a stunning balance of fantasy, horror, humor and heartbreak." Read on to see why Donna calls it "a marvelously cohesive and engrossing volume."
Naomi thinks G.S. Michelsen might have a future writing for children, but she has a hard time believing many adults will swallow the science-fiction yarn in the novel The Veil of Light. Read her review to see where the trouble lies!!
Jenny Ivor dips into the rich library of Charles de Lint for Greenmantle, a novel in which old and new worlds meet and mingle in a Canadian wilderness. "As with all de Lint's novels, there is a realistic mix of joy and sorrow, pleasure and pain -- and between good and evil stretches an indeterminate spectrum of weakness and intent," Jenny says. "Just like reacting to the sound of the wild pipes, each reader will form their own interpretation; all I can do is offer you mine, and recommend you read and enjoy Greenmantle for yourself."
Tom had his hopes raised by the intelligent storytelling in the Warren Ellis Gen 13 book London • New York • Hell. But Adam Warren brings the series back to its roots in Superhuman Like You, so expect lots of cartoon skin!
Don't let the Oprah affiliation scare you off, says Elizabeth Badurina. Kelee Katillac's House of Belief: Creating Your Own Personal Style is the right book for you, Elizabeth says, "if you're interested in making your home into a place where you can express your creativity, flex your design muscles and reflect who you are."
Elizabeth's zine review this week is Way Down Low #9.
The movie section here at Rambles is quite popular among our readers, and we are gratified by the number of websites out there who are trying to imitate our efforts. It is, as they say, the sincerest form of flattery -- and yet, we remain quite confident that our site stands proudly among the very best on the 'Net. Today we have three titles for your enjoyment.
Tom is quite fond of 1995's reinterpretation of Richard III, which shifts the brutal monarch to England in the 1930s. "Ian McKellen is extraordinary in the role of the misshapen Richard," Tom notes. "His plots are devious and yet he exhibits keen glee as he pierces the fourth wall and reveals his intentions to the audience ... and as the bodies pile up around him."
Tom is excited to have found the world of Princess Mononoke, an extremly accessible example of anime with gorgeous animation and a message to boot. "Princess Mononoke is a majestic, passionate, eloquent homage to the Earth and its spirits -- and it's a darn good story, too," Tom says. "Rooted in Japanese mythology, it creates a new mythology all its own, and it's one we all can absorb and enjoy."
Janine Kauffman unearths How to Kill Your Neighbor's Dog, a film that got little mainstream attention despite a big-name cast. With a title like that, what's the deal? "Not quite comedy, not quite drama, but fully worth watching," Janine reports.
That's all for another edition of Rambles! Our editor leaves today for a long week's holiday, destination presently unknown, so our next edition will be a day or two later than usual. But don't worry, we'll be here! 'Til then....
13 April 2002
The reviews keep on comin'!
Veema Kysac says the French-Canadian Celtic band Grand Derangement managed to bring vitality of a live performance to the studio when recording Danse dans les Flammes. "Musically, there's not a thing amiss on this CD," she says. "It's polished, professional and features fine music."
Tom Knapp has new respect for the Belgian music scene after hearing Second Skin by Snakes in Exile. "The music is fresh, lively and exciting, steeped in Celtic roots and folk-rock stylings," Tom says. "Snakes in Exile has awakened my interest in another part of the world."
Sheree Morrow says Silver Arm "has been touted as a premier Celtic band for more than 10 years, and with good reason." See why that is in Sheree's review of the CD Never Despair.
L
isa Comento joins the Rambles staff with her review of Carbon Leaf's fourth CD, Echo Echo. The band, Lisa says, "combines elements of Irish and Scottish music, bluegrass and folk to create a unique form of Celtic rock."
Sarah Meador admires the lively sounds produced on the self-titled album from Balogh Kalman and the Gipsy Cimbalom Band. The musicians, Sarah says, "create a party with their music, and no one who hears will want to be a wallflower."
The Lakota Sioux influences enhance but don't dominate the danceable pop sounds of Star People, the recent recording by Brule. "Brule is unapologetically modern in its execution, and the result is more 'white middle-class' than Lakota," Tom says. "But the root is there -- primarily evident through aspects of the flute, percussion and subtle, chant-like vocals -- and it adds a pleasant, ethnic touch to the overall sound."
Pamela Murray Winters also joins the staff today with a review of Jane Siberry's City. "City represents the work of an artist whose sound is consistent across a wide range of genres," Pamela says. "Integrity is a pretty heavy concept, but Siberry's music gives it wings."
The title of the CD caught Nicky Rossiter's eye, and Conversations in Waves by Tom Mank & Sera Jane Smolen lived up to the name. "Some of the songs are worthy of a wider audience and could, with the right spark, become standard love songs," Nicky says.
Veema wasn't sure at first what to make of the self-titled CD from Simirillion -- but this new age selection soon won her over. "If you can imagine putting classical music in liquid form, twirling it with Lawrence Welk bubbles, pouring it all on silken sheets and then laying in it to float through great fields of nothingness, you have an idea what this CD feels like," she reports.
Paul de Bruijn concedes the talent but questions the resolution in The Space Between, an album of improvisational jazz by Philip Gelb, Pauline Oliveros and Dana Reason, with Barre Phillips. "This CD has some beautiful moments, but those moments are not enough," Paul concludes.
Kristy Tait is surprisingly pleased with the bluegrass sounds of Aubrey Haynie on A Man Must Carry On -- although she's less thrilled with the smattering of country songs. "Haynie is a fiddle and mandolin player with some great talents," Kristy says. "The album is upbeat, fun and really well-excecuted."
Lynne Remick appreciates the sentiments of Tears of a Thousand Years, a Canadian fund-raising album for the September 11th relief fund efforts, but said she was "not hooked by the music." Read her review to see why.
Ellen Rawson took time before her wedding (to Ian Walden, an occasional contributor to Rambles, too) to type up a review of devil-inspired harpist Savourna Stevenson, who performed at The Anvil in Basingstoke, England, in late March. Read the review to learn Ellen's views on the concert, and please extend your heartiest congratulations to Ellen and Ian!
Shannon McNally, once a local phenomenon in Tom's hometown, is poised to make a big splash in the big-time music scene. Read Tom's 1996 interview with Shannon to get some insight into her roots.
Now, turning to books...
M
elissa Kowalewski has high praise for The Wolf Hunt, a novel dealing with lycanthropy by Gillian Bradshaw, based on the early writings of Marie de France. "It is a breathtaking adventure that showcases her talents as both a historian and a novelist," Melissa says.
Donna Scanlon says author Dennis McKiernan added a stately, romantic flair to an old fairy tale in his new novel, Once Upon a Winter's Night. "If you're looking for a good curl-up-with-a-hot-beverage book for a gloomy day, Once Upon a Winter's Night is just the thing," she says.
Rainer Neumann says his novel Labyrinth: A Mythic Journey is "confusing and frustrating," and reviewer Kate Danemark agrees, wholeheartedly. Read on to see why Kate lost all interest in the muddled plot.
Tom enjoys exploring the tales and legends of places he visits. He found a surprising amount of new information about one of his favorite haunts, Cape May, N.J., in Shipwrecks & Legends by David J. Seibold and Charles J. Adams III. "I'll certainly look at the ocean waves a little differently next time I'm standing on the Cape May shoreline," he says.
Chuck Dixon may be a master of the Batman universe, but the story he tells in The Chalice doesn't hold much water. Read Tom's review to learn why.
Donna seeks inspiration from Fortitude: True Stories of True Grit, a volume in the Virtues Victorious series, edited by Malinda Teel. "Sometimes you need inspiration with a focus," Donna says, "and if so, this is the book for you."
Elizabeth's zine review for today is Peaches #1.
Julie Bowerman reviews ALL of Shakespeare's plays ... or, rather, all of them condensed into one hilarious performance by the Reduced Shakespeare Company. Read on to see why Julie says The Complete Works of Shakespeare (abridged) "is a must-have addition to the collection of any Shakespeare fan -- with a sense of humor."
Tom says Glory brings the 54th Regiment of Massachusetts, the Union's first black infantry unit, to life in a big way. "Full marks to director Edward Zwick, who put his audience right in the midst of the heart-stopping action," Tom says.
Tom was swept away by the camera work that produced Whales: An Unforgettable Journey, a documentary for IMAX. "Some images, particularly of the humpbacks, are so breathtaking it's hard to believe the whales weren't in on the plan," he says. "It's simply awe-inspiring."
And that's it for today. Cheers!
6 April 2002
April is well underway and we're all looking forward to a lovely spring and summer. What better way to celebrate the seasons than with a new look? If you didn't notice the changes to our front page, please go back and take a look and, by all means, let us know what you think! Now, onto the music!
Tom Knapp says Hot Toddy does a bang-up job with ceilidh music on Three Sheets to the Wind. "This is a good CD to slip into the stereo and keep on repeat," he says. "Anyone who likes music from the Scots-Irish dance tradition will be enthralled."
Tom is also rather fond of Mouth Music's new sound, given life on the Celtic-influenced band's fourth CD, Seafaring Man. Read Tom's review to see what makes this album different from the band's earlier work.
Donna Scanlon admires the understated quality of The Big Day In by Scotsmen Simon Thoumire and David Milligan. "Thoumire and Milligan employ a subtle musical palette," Donna says. "The album is cohesive without disintegrating into blandness."
K
imberley Marie is thrilled to note that a CD finally got it right and captured the live thrill of Cape Breton fiddle music. Check out her review of The Heart of Cape Breton: Fiddle Music Recorded Live Along the Ceilidh Trail to see what makes it special!
Ellen Rawson ponders what it means to be a modern female vocalist. While she defies certain definitions, Ellen believes that Maura O'Connell demonstrates the right kind of vocal chops on Walls & Windows. "Her rich, earnest and seductive voice is an instrument unto itself, and her renditions of the songs she performs are both artistic and compelling," she explains.
Lynn McLachlan says Eleanor McCain's debut CD Intimate might best be described as "classic" and "timeless." Read Lynn's review of this New Brunswick singer to learn why!
Does Ken Fasimpaur give a high rating to Majoun, the Middle Eastern-flavored release from Richard Horowitz and Sussan Deyhim? It's hard to say for sure unless you were there to hear the tree fall in the forest. Confused? Read Ken's review!
Chet Williamson says there are a lot of memories waiting in the late John Hartford's final recording, Hamilton Ironworks. "It contains his musical talent, his great good humor, his compassion and all his love for the music that he chose to make his own," Chet says.
Wil Owens is very happy with Cold Frontier, the latest release from British folk band Show of Hands. "The vocals are good. The harmonies are engaging," Wil says. "If you haven't heard of Show of Hands before, there is no reason why you can't start with Cold Frontier and work your way backwards."
Allette Brooks puts her studies in biology to use as a songwriter and uses her classical vocal skills as a folksinger to good effect on Swim with Me, says reviewer Nicky Rossiter. "Given the exposure, Allette could be big, and I look forward to hearing more."
Judy Krueger brings impressive credentials to her CD Keep the Wisdom, says reviewer Valerie Fasimpaur. "Her natural, flawless delivery gives you the feeling that she recorded each track on the first take and could do it over and over again," Valerie adds. "Her melodies are technically simple but skillfully crafted with a comfortable flow and just enough hook to make them stick."
Rachel Jagt wholeheartedly recommends you Let the Sunshine In with the Backstabbers Country Stringband. "The Backstabbers are a Canadian treasure, a talented group of musicians and vocalists, and their original songs have the potential to become standards in the genre," she says.
Richard Cochrane isn't put off by the odd title of the Chris Jonas jazz CD The Sun Spits Cherries. "This record documents some fascinating compositional work from Jonas, and some great ensemble playing from all concerned," Richard says. "It'll be a little chilly for some tastes, no doubt, but there are plenty of unexpected angles and weird departures here for those willing to give it a listen."
Lynne Remick says the movie soundtrack to K-Pax is "an out-of-this-world musical experience!" Read on to see what makes the new-agey score by Edward Shearmur so good.
Before we cut from music to books, be sure to read Paul de Bruijn's live report on The Mailman's Children at the Pyramid Cabaret in Winnipeg, Manitoba.
K
ate Danemark says she can do without the story, but she loves the art in David Delamare's Animerotics: A Forbidden Cabaret in 26 Acts. Each painting, Kate says, "is really lovely, balancing sensuality and showmanship."
Conor O'Connor admires both the personal narrative and the science-fiction story that are woven together in the pages of Margaret Atwood's The Blind Assassin. Read on to learn how the tragic tale of Iris and Laura interacts with the blind assassin from the planet Zycron.
Veema Kysac is happy to see Malcolm, a pair of novels written by George MacDonald in the 1870s, back in print under one title. "The characters are some of the most interesting people I have ever encountered," she says.
Sometimes, a book is just bad, and that's the conclusion reached by Crystal Kocher regarding the Frederick Ellis novel The Oakland Statement. "I've judged 3rd-grade writing competitions that produced better prose," Crystal says.
Donna Scanlon says Sloth: Ode to Disarray & Delay speaks to her soul. The trivia-laced book by Dale Burg is a part of the Sin Series from Red Rock Press; Donna calls it "the perfect book to buy yourself for a lazy afternoon or to give to that special sluggard in your life."
Tom was pleasantly surprised to find the Preacher team, Warren Ellis and Steve Dillon, at the helm of London • New York • Hell, a Gen 13 book for Wildstorm. "While scantily clad superteens lure a certain demographic to the shelves, these stories managed to excel without unnecessary skin," Tom notes.
Elizabeth Badurina's zine review this week is One Fine Mess.
J
ulie Bowerman shivers away her wint'ry chill to report on Ice Age, the latest smash animated feature. "The computer-generated animation of the animals and the scenery is lush and vivid, but the characters are the life of the movie," Julie promises.
Tom throws himself into action with the made-for-TV movie Attila and is pleased with the results. "It's possible to quibble over details of history -- no film ever seems to get it right, and this one plays extremely loosely with numerous facts about Attila and his era -- but this is a dramatic, colorful production sure to please anyone who loves tales of epic conflict," he says.
Miles O'Dometer says My Dog Skip follows in the tradition of Rin Tin Tin, Lassie and the House of the Baskervilles -- and it's real. "A well-acted, well-scripted movie that makes you think? Gosh, what will they think of next?"
That's all for today, folks -- see ya next week!
30 March 2002
April Fool's Day approaches! Calloo! Callay!
Tom Knapp begins this week's edition with a report on the latest doings of Maggie Drennon, once lead singer of SixMileBridge and now promoting her new, self-titled CD with a new band behind her. "This is a different ball of wax and should be judged on its own merits, not as a comparison to past glories," Tom says. "And there's no question, Maggie Drennon has put together a talented trio to continue her musical legacy."
Nicky Rossiter has one word to say about Loboville by the Greenland Whalefishers. "If Rambles allowed one-word reviews, the only one this CD would need is -- WOW!" Well, Nicky has more to say than that, but you'll need to read his review for the rest.
Alanna Berger is glad to see Rock & More Roses, a compilation disc by Battlefield Band singer Pat Kilbride, is still available for fans of Scottish music. "For those of you who've followed Kilbride and enjoy his music, or if you've just recently been introduced to Kilbride, this is an extended-play CD ... that you really should have in your collection, especially if you no longer own a turn-table and can't play the original albums," Alanna says.
Wil Owen enjoys the medieval folk stylings of Heather Dale on Call the Names, which recreates the history of the SCA kingdom of Ealdormere. "Her voice is beautiful and is perfect for medieval music," Wil says.
Sarah Meador didn't understand the words on Di Naye Kapelye's A Mazeldiker Yid, but the spirit of the klezmer sound has nested in her mind. She recommends this album highly to listeners "who may never understand the words, but will never forget the songs."
Alanna says the CD Supper's on the Table ... Everybody Come In is intended to be a cross-section of folk legend John McCutcheon's musical career. Read her review to see why it succeeds -- and how it fails.
Rachel Jagt says Bob Kemmis is "a rare treasure in the ever-deepening sea of 'poets with guitars.'" As evidence, she offers up his new CD, Okay so..., which Rachel describes as "self-effacing, witty, original and honest, with little bits of comedic genius thrown in."
Ellen Rawson enjoys many of the songs on Susan Werner's new CD, New Non-Fiction. "Collectively, though, their overall effect seems awkward," Ellen says, "as if they and their composer are searching for just the right niche -- perhaps the niche that will rocket Werner back to a major label."
Catie Curtis has surely charmed reviewer Valerie Fasimpaur with her latest CD, My Shirt Looks Good On You. "Catie's distinctive vocal style and talent for storytelling shines through on her relationship- and issue-oriented folk tunes," Valerie says.
Lynn McLachlan says that Jamie Anderson's new CD Listen "demands that we do just that. Arresting from the opening bars, Anderson sounds not only confident but positively brazen."
Lynn says Tom Wilson's country-folk CD On the Radio is "engaging, professional, accessible and friendly. ... A well-balanced album, it has a clean and professional sound that is indeed radio-friendly."
Chet Williamson says bluegrass greats Rice, Rice, Hillman & Pedersen have faltered somewhat on their new CD Running Wild. "This one's a mixed bag, and has the flavor of a lot of wasted talent," Chet says. "There's not so much a wide variety here as there is a lack of focus."
Richard Cochrane says Eleven Drums Songs, the solo release from jazz percussionist Ramon Lopez, isn't for everyone. Still, Cochrane says, "one hardly misses the presence of harmony or melody instruments here."
Paul de Bruijn says Live Style! by the Italian band Family Style has "so much energy in the music that these blues are a joy to listen to. That the disc was recorded live just adds that extra little bit to the experience."
Wil says the soundtrack for Spy Game fails to stand alone. Read his review to learn why!
Over to books...
Carie Morrison has made her bold first step into the worlds of Charles de Lint, and her review of The Little Country proves she'll be making many return journeys. "His prose makes it easy to believe in the magical music that weaves all of our lives together," Carie says.
Donna Scanlon shares some Adventures in Time and Space With Max Merriwell in the latest novel by Pat Murphy. "Murphy threads her tale in and out of multiple layers and dimensions in a plot which, while just about impossible to describe in its intricacy, is thoroughly engrossing and satisfying to read," Donna says.
Veema Kysac finds a likeable story in Lauraine Snelling's novel A Dream to Follow. "The book is pleasant, slow-paced and wholesome," Veema says -- although sometimes the characters' thoughts are not as charitable as their words.
Elizabeth Badurina takes a look at bookmaking in Bookworks by Sue Doggett. "If you have some experience with bindings, this might be just the shot in the arm that your creativity needs to move into a new direction," Elizabeth says.
Elizabeth's zine review for today is Sunburn #14.
T
om, who previously reviewed the recent film version of The Lord of the Rings: The Fellowship of the Ring, flashes back to 1978 for a look at the first attempt to bring J.R.R. Tolkien's work to the screen. "I would enjoy seeing a new animated version of The Hobbit with modern technology at work," Tom admits, "but 'til that's made, I'm glad this made-for-TV gem is still available to charm audiences again and again."
Tom also jumps in with another look at Star Trek: The Motion Picture. Although previously reviewed, Tom adds a few words about the recently released director's edition on DVD -- check it out to see what's changed!
Miles O'Dometer says the movie Blow "has something for everyone: sex, drugs, rock 'n' roll and redemption, plus a love story or two and a little history on the side. You may not want to spend your life like this, but it's a great way to spend an evening."
That's another day spent in the company of Rambles -- please hurry back!
23 March 2002
We haven't all recovered yet from the rigors of St. Paddy's Day weekend, but we managed to crawl in with another edition of Rambles, your favorite online magazine. So read on!
Tom Knapp had his socks knocked off when he plugged in the Loscoe State Opera and Dawnbird. "The mix is fresh, wild and exciting, and by the time the first set screamed to a close, I wanted the Loscoe State Opera to be making an appearance my hometown now," he explained.
T
om is a little disappointed, however, with the latest offering from one of his favorite bands, Great Big Sea. Sea of No Cares has some exceptional music, Tom says, "and if I'd never heard these guys before, I'd be raving about them right now. But I have heard them before, and this CD pales in comparison with Great Big Sea's earlier, more exceptional work."
Kimberley Marie touts the wonders of Banshee on Secret Manuscripts, noting that the east and west coast Canadian band, now based in New Brunswick, "hasn't been together all that long but you can feel the instant chemistry they must have felt as the CD is crisp and flows along very well. ... Their energy is contagious, their music is moving and guaranteed to get you on your feet!"
Donna Scanlon says Charlotte Greig "has a thrilling and expressive voice, and a gift for arrangements that showcase her vocals." To learn more, read Donna's review of Greig's CD, At Llangennith.
Jamie O'Brien is happy to hear Hawaiian singer I. Mihana carrying on a family tradition with Rust on the Moon. "Demonstrating deep talent and diverse tastes, she presents a dozen songs in a variety of styles, all perfectly suited to her performance," Jamie says.
John Cross expends a whole lot of effort in deconstructing Tim Tatum's Music & the World, Edition II. It's not that the music is bad, John says, it's "just mismarketed and inartfully titled." Read on as John cleverly tackles this album track by track to show Tatum where he went wrong!
Lynn McLachlan describes Spirit of the Crossroads as "a gentle and soothing recording that features Toronto singer Donna Dunlop's honest voice and thoughtful folk-roots songs."
Heavy rain aside, Ellen Rawson enjoys Waiting for the Flood with Britain's The Seamonkeys. "There's been a lot of talk in the UK the past year or so about the 'new acoustic' movement, as if it just suddenly sprang out of Zeus's head," Ellen says. "What happens to those players who have been plucking away at acoustic music for years, without the benefit of this new label? The SeaMonkeys appear to be one of the answers."
Alanna Berger has praise for much of the music on Jesus Doesn't Live Here Anymore, a recent release from old-timey singer Tom House ... but she isn't too impressed with the themes of House's songs. "While violence and murder are not unknown in folk music, House takes it to new, graphically descriptive heights," Alanna says.
Nicky Rossiter enjoyed some bluegrass Home Brew with Gary Brewer & the Kentucky Ramblers. "The combination of varied tunes, excellent production values and top-class liner notes make this a great buy," he says.
Chet Williamson says some historical recordings are a pleasure to listen to, while others have historical value but aren't much fun on the stereo. Unfortunately, he says, Ozark Folksongs falls into the latter category.
O
n the other hand, Chet says "acoustic blues goddess" Rory Block expands her sound into soul and R&B on her new CD I'm Every Woman -- and it "meets with great success." He adds, "Block is enough of an artist that her listeners should be willing to follow her anywhere she wants to go."
Paul de Bruijn says Stevens, Siegel and Ferguson have crafted a fine slice of jazz in Triologue. "The music is consistently very good, and at times magical," Paul says.
Veema Kysac says 16 Tons of Monkeys is 16 tons of fun on the band's Live CD of country blues, released with Tonio K. "Gorgeously exciting music," Veema pronounces.
Wil Owen says the soundtrack to the film Captain Corelli's Mandolin "easily transports you to the Europe of almost 70 years ago." In fact, Wil says, "it almost seems like the movie was created to complement the soundtrack -- not the other way around."
Turning to books...
Terry Pratchett does it again in The Amazing Maurice & His Educated Rodents, a new Discworld novel that Donna calls "a good introduction to Discworld for young adult readers" as well as older fans of the series.
Paul de Bruijn is glad to see Robert Asprin returning to his old stomping grounds in the fantasy novel Myth-ion Improbable. Asprin, Paul says, "has done a wonderful job of reminding me why I enjoyed the earlier myth-adventures of Skeeve and Aahz."
Tom can't stop laughing when he has a Christopher Moore book in his hands, as evidenced by his recent enjoyment of Island of the Sequined Love Nun. "Moore has a fertile imagination, warped no doubt by some childhood trauma or chemically enhanced accident," Tom says. "I'm not sure what else could explain the strange twists and perambulations his stories are known to take."
Tom says Charles J. Adams III has written a fun but unconvincing collection of anecdotes in Cape May Ghost Stories, Book Two. "Friendly spirits are largely what Adams gives us," Tom says. "There aren't as many wandering pirates and seaman's widows as you might expect for a coastal town, but a fair number of dead people seem to be keeping residence in those grand old homes."
Carool Kersten travels to the Near East with writer Scott C. Davis in The Road from Damascus: A Journey Through Syria. "Davis has done his research and he interweaves his travel account with a wealth of information on Syria's history," Carool says.
C. Nathan Coyle examines another volume in Federico Zeri's series of painting references, this time focusing on Bosch: The Garden of Earthly Delights. Read on to see why the book "transcends its initial appearance of a mere coffee-table edition."
Elizabeth Badurina's zine review for today is Deliciosa #5.
Tom opens the cineplex with No. 8 from the canon of Star Trek enterprises, First Contact. "Perhaps a little of Kirk rubbed off on Picard during their brief encounter in Star Trek: Generations," Tom opines. "For Picard, who was always more of a bureaucratic captain who delegated the dangerous jobs to underlings like his first officer, finally learns how to take charge and kick butt on his own."
Miles O'Dometer says The Luzhin Defence "has just about everything you could ask for in a movie. ... It has romance, tension, powerful images, sumptuous scenery, splendid acting, intriguing characters, a novel situation -- it has everything, you might say, but a satisfactory ending."
That's a wrap for another day -- see you back at Rambles soon!
16 March 2002
Tomorrow is St. Paddy's Day, so HOOPLA for all you folks of Irish blood or spirit!! Whether or not you adhere to the religious ramifications of the day, it's without doubt a great day for honoring Ireland's great musical and cultural traditions. So, without further ado, HOOPLA!!
T

om Knapp realizes there are many fiddlers out there who are more polished and produced than the old-timers remembered on Round the House & Mind the Dresser -- but he admires this tribute to the backbones of Irish music who kept their craft alive through countless hardships. "Every modern fiddler out there making a mark in some shiny, high-tech recording studio owes a huge debt to the folks on this album, who played out their hearts in whatever circumstances they found and kept a tradition alive," Tom says.
Ellen Rawson had to grin after listening to Spellbound: The Best of Sharon Shannon, which features the artistry of one of Ireland's best-known accordion players. "It's difficult to choose a favorite number from this plethora of possibilities," Ellen says.
N

icky Rossiter says there's a true taste of Ireland to be had in Irish pianist John O'Connor's CD My Ireland. "This is a CD to buy for those quiet moments when you want to recall an Ireland that is slowly passing," Nicky says. "Close your eyes and review those warm summers of youth, blue skies, green fields and tranquil streams."
Still in the Celtic genre, Donna Scanlon says a bit of unevenness mars the Four Shillings Short CD Kelptic OddYaSee, but says, overall, "the strengths of Kelptic OddYaSee far outweigh the weaknesses."
W

il Owen believes that Tin Air, by Frank Cassidy & Friends, "is a CD that fans of Celtic music are sure to enjoy." Read on to see why Wil thinks this multi-talented Irish expatriate and his musical friends are a treat.
Jenny Ivor is enthusiastic for Hevia's Al Otro Lado (The Other Side), where "Celtic hearth meets Moorish fire!" Take a look and learn more about this brand Celtic music from the European mainland.
Jeff Callahan enjoys the music of Tania Opland and Mike Freeman, an "Anglo-Alaskan, cross-cultural, multi-instrumental, poly-rhythmic duo." Jeff says "the 14-track Cut to Rhythms, with its diverse instrumentation, rhythmic roots from Siberia to Morocco, and lyrics in obscure foreign languages, evokes the withered shadows of voices and faces from ages and regions long since forgotten."
Chet Williamson says Rex McGee "has banjo chops coming out his ears," and his skill can be heard on his CD 24 Creations for Solo Banjo. "What McGee can do with a banjo is extraordinary," Chet says, "and I'd recommend this CD not only for pure banjo fans and players interested from a technical angle, but for all those who love acoustic music."
Country musician Raiford Starke "is another of those excellent singers out there producing great music who needs a wider audience and that all-important break," says reviewer Nicky Rossiter. To that end, he hopes everyone will spread the word about Starke's CD Speak Me.
Ellen contemplates the politics of Stoking the Fires of Resistance: A Musical History of the U.S. War on the Iraqi People. Read on to learn what this highly charged CD has to say, and how well Ellen thinks it gets its message across.
Valerie Fasimpaur has become an enthusiastic supporter of Philadelphia singer-songwriter Christine Moll after hearing her recent CD, Pretty Show. "It has earned a permanent place in my rotation among better known artists such as Sarah McLachlan and Natalie Merchant," Valerie says. "She has blended elements of folk, rock and pop to come up with a group of songs that is diverse, passionate and enjoyable."
Naomi de Bruyn doesn't beat around the bush with her opinion on Jim Sulher & Monkey Beat's Bad Juju. "If you like the blues and you don't have this one yet, what are you doing sitting there?!" Nai asks. "This is a MUST HAVE item for any blues collection. Honest."
Steve Davies makes his Rambles debut with XXX -- no, it's not pornography, it's a CD from the British band Truman and singer-songwriter Simon Rea. "With the vocals flowing like warm honey over unfussy acoustic guitars, the lyrics burrow into your head and stay there until you're embarrassing yourself and your loved ones karaoke-style," Steve says.
The Midiri Brothers "arguably represent the classic Benny Goodman sound of the '30s and '40s better than any other musical organization ever to grace my ears," says Charlie Ricci. He says their new CD Live! at Bridgewater is like hearing Goodman himself on the stage.
Richard Cochrane has mixed feelings about Keith Yaun's performance on the jazz album Countersink. "He has a pretty standard bebop sound marred, now and again, by imperfect technique, but considerably enhanced by a strong imagination," Richard says.
Melissa Kowalewski says Hans Zimmer's soundtrack to Black Hawk Down is "absolutely amazing! ... This is some of the most compelling music that I have ever heard come out of a movie because it fits the movie so well."
Turning now to books...
Melissa says Escape from Paradise: From Third World to First by John and May Chu Harding is "mediocrely written," but says the story of May Chu's efforts to flee Singapore is both intriguing and horrifying.
Wil Owen says Gumshoe Gorilla is as bizarre as its predecessor, The Gumshoe, the Witch, and the Virtual Corpse, and author Keith Hartman has stocked it with great characters and a twisting plot. "The book is fast-paced and difficult to put down," Wil says.
J

oyce Rankin is happy to see Alistair MacLeod's short stories reprinted as The Lost Salt Gift of Blood. "The short stories in this collection ... are hauntingly lovely and heartbreakingly true," Joyce says. "These stories are keenly observed and meticulously drawn."
What to do with Sue Reidy's The Visitation? Elizabeth says parts of this novel "will have you giggling audibly, and the characters will stay with you long after the covers are closed."
Your fortune in a mug o' joe? Elizabeth explores a different style of prognostication in Fortune in a Coffee Cup: Divination with Coffee Grounds by Sophia.
Elizabeth also comes in with another zine review, for GRRLzine #8: In Wonderland.
Tom just can't come up with anything nice to say about Bloodborne, a new tale featuring Batman and Nightwing. If you want to know all the bad things he has to say about the preposterous story and unattractive art, read on!
T

om was optimistic about the Gaulish epic movie Druids, also known as Vercingetorix, but says it failed to live up to his expectations. "This movie was rife with potential, but filmmakers failed to achieve even a fraction," he says.
Janine Kauffman explores the importance of hair in a prison in 1980s Northern Ireland in the movie An Everlasing Piece. Janine calls it "a great little piece of British comedy."
That's it for today! Have a grand St. Paddy's!
9 March 2002
The editor is the fiddler in a heavily booked Irish band, which means the coming week is very busy. (St. Paddy's Day is coming up, for the calendar-challenged.) So let's cut to the chase and begin today's edition!
Veema Kysac gives high marks to Gillian Frame & Back of the Moon, a Scottish band whose self-titled recording came out last year. "Even though the musicianship is definitely above average, the vocal tracks won me over," Veema notes.
Margie Butler's talent sings out on a variety of harps on The Magic of the Celtic Harp, Vol. II: Lure of the Sea-Maiden. Lynne Remick says the "delightful fairy dance" of this Golden Bough release has her looking for more by the talented harper.
Dave Townsend says The Trial of Lancelot, a musical adaptation of the King Arthur legends, "simply could not get much better." Read on to see how singer Heather Dale brought the stories to life through music!
Nicky Rossiter is very happy with the quality of the music on Tramps & Hawkers, a new Rounder release featuring old-time Scottish singer Jimmy Macbeath. "Many of the songs will be new to anyone who is not steeped in Scottish folk music and as such they are warmly welcomed," Nicky says.
Nicky says Terra Folk's StereoFolk Live provides "a very wide variety of ethnic folk songs" in a live concert setting. "This CD is good value as it gives the listener a tour of many cultures in a short sitting and the group is made up of excellent performers," Nicky says.
Nicky also says Randy Moore & the Fabulous Deltones could have used a title on their country album, but nonetheless it "deserves a much wider audience." The songs, Nicky adds, "tell real stories, express sentiments that we have all felt and give wings to dreams that we have all dreamt."
Alanna Berger says the transformation of Yiddish poetry into music is a sweeping success in The Well, which combines the musical talents of Chava Albertstein and the Klezmatics. The album, she says, "contains a well-rounded selection of modern and classicly-styled poetry, with a variety of themes ranging from heart-breaking and lonely to light-hearted and joyful."
Chet Williamson says Kathy Kallick's CD My Mother's Voice is a perfect Mother's Day present for folk and bluegrass fans. "It's a delight," Chet says, "with plenty of fine guest artists backing up Kallick."
Melissa Kowalewski says Daisy DeBolt's Live Each Day with Soul is "absolutely amazing, both empowering me and relaxing me at the same time." The singer, Melissa says, "combines jazzy percussion and singing style with rock guitar and piano in a unique and quite addictive style."
Richard Cochrane compares two recent releases from jazz saxophonist Evan Parker: The Ayes Have It and his self-titled recording with pianist Patrick Scheyder. "These two releases are from different ends of Parker's universe, and both contain essential music," Richard says.
Julie Bowerman says the pieces on Revelry, a piano recording by Ken Elkinson, "flow together mostly seamlessly, letting the listener absorb the music as relaxing ambiance or choose to concentrate on the changing emotions evoked by the progression."
Donna Scanlon says folksinger Kate Wallace's "Amer-eclectic" blend is brilliant on Too Long from the Sea. "Wallace demonstrates a versatility in performance and material which is both rare and welcome," Donna says.
Wil Owen is grateful to see Peter Lang return from retirement with a new CD, Dharma Blues, featuring Lang's skill on the fingerstyle guitar. Dharma Blues, Wil says, "brings to mind the country blues style of the '20s and '30s."
Ellen Rawson says London-based singer Liz Simcock "should be placed on the 'to-be-watched' list" after listening to her debut CD, Seven Sisters Road. Despite Simcock's "June Tabor-like voice," Ellen says "additional vocal variety could also lend the songs more diversity in terms of tone and mood."
Paul de Bruijn is well pleased with Maritime Sun, a new EP from the Mailman's Children. Though short, he says, "the songs flow into each other and leave you wanting more."
Jamie O'Brien checks in with a report from the road, summing up a performance from Aloha -- the Hawaiian Slack Key Guitar Tour during its stop in Harrisburg, Pa. Read his report to find out where the action was that night!
Jenny Ivor makes a splashy entrance to the Rambles fold with her review of Guy Gavriel Kay's The Lions of Al-Rassan. "There are subtleties layered in each character, defying convention, and the story itself swirls and weaves like Arabic lettering in a heat haze," Jenny says. "This book can be enjoyed on superficial level, but its echoes of life's triumphs and tragedies will draw you back to immerse yourself deeper each time."
Conor O'Connor found a lot of thoughtful material within the action of Jack McDevitt's science-fiction novel Deepsix. "Without a doubt, Deepsix is a top-notch adventure yarn that builds to a nail-biting and satisfying conclusion," Conor says. "But it is much more than this."
Melissa says Ridley Pearson's mystery novel Parallel Lies was an entertaining diversion, but she has serious issues with the author's blanket characterizations. Read her review to learn why!
Carool Kersten is impressed with the scope of Richard Joseph's autobiographical and spiritual look at the world in Transcend. "Transcend could not have come at a more suitable point in time," Carool says. "What Joseph's writings may lack in profundity is made up by the author's sincerity and passion for his subject."
Tom Knapp says the story is deep and the art is gorgeous in Wonder Woman: Spirit of Truth, a recent collaboration by Paul Dini and Alex Ross. Still, he wonders why at least one major problem in the heroine's life wasn't solved by shedding her trademark star-spangled bathing suit....
Tom starts the movie portion of this edition with a flashback to 1993 for one of the few westerns he really, really likes: Tombstone. "Don't like westerns? Give this one a try anyway, you might be surprised."
Janine Kauffman says The Dish takes a new look at an iconographic moment in global history: the Apollo 11 moon landing. Read on to learn about the connection to New South Wales, Australia.
Donna brings today's update to an end with a rambling about her son titled Waltzing with Bear. Have a look and gain a new perspective on parenting a special child.
2 March 2002
March is upon us, and winter seems to be battling spring for supremacy these days. Well, sit back and relax out of the weather for a spell -- we've got lots of good reading ahead!
Tom Knapp enjoys the straight ceilidh sound of Alasdair MacCuish & the Black Rose Ceilidh Band on the new CD Stepping Out. He enjoys it even more when the musicians break the ceilidh mold. "For the purist, there's plenty here that will keep your feet moving for hours of dancing," Tom says. "And thanks to MacCuish for slipping a few extras in, too -- those nonstandard tracks break up the sound and keep the whole package flowing."
Veema Kysac says the Newfoundland band Celtic Connection demonstrates "far-ranging talent" on the CD Forever. "If you have a penchant for folk songs that sparkle with sea-salt, these are certainly a unique offering in strong Newfoundland style and something to be on the lookout for," Veema says.
Rambles newcomer William Kates has high regard for Who Am I, the 17th release from Scotland's Dougie MacLean. MacLean, William says, "writes and sings in a heartfelt, easygoing style that makes you feel you're spending time with an old friend."
Nicky Rossiter is delighted to be reviewing Word of Spring, a solo CD by Irish singer Eamon Friel. Friel, Nicky says, is "a writer and performer to watch, and I for one await his next album and would love to see him perform live."
Sheree Morrow is back with Live ... we're not done yet!, a live recording from Hadrian's Wall. "Quite possibly the best offering yet by our friends from Ontario, Canada, the quality and selection of this CD make it almost as good as being there," Sheree says.
The Wakami Wailers take Rachel Jagt back to her childhood with Waltz with the Woods, a musical tribute to Ontario's provincial parks. "The Wakimi Wailers hold these parks and their beauty responsible for both inspiration and solace," Rachel says. "As I sit in my living room in February, listening to this record makes me wish it was August and I was sitting by a campfire, like I did when I was young, listening to stories and singing songs."
Lynne Remick enjoys the great Italian singers, but chaotic Italian folk songs like those collected on the Alan Lomax recording Italian Treasury: Abruzzo leave her cold. "This music is coarse, hard to chew on and definitely not as tasty as the many folk classics Italy has to offer," Lynne says.
Lynn McLachlan says Alaskan singer-songwriter Mike Campbell "has been blessed with a rich, powerful baritone -- a resonant voice that is virtually note-perfect." On the album Sad Eyes, Lynn says, "Campbell presents a solid collection of original work that showcases both his voice and his spirit."
Chris Simmons has high praise for the all-originals approach to Blue Highway's recent bluegrass recording, Still Climbing Mountains. "Blue Highway has too much talent for any one band," Chris says.
C
het Williamson says it's OK to skip this review and head straight to the store to pick up a copy of the Wayfaring Strangers and Shifting Sands of Time. "Be grateful that there are so many musicians around who can take these old chestnuts and make them sound startling and new," Chet says.
Terry Kitchen impressed the heck out of reviewer Nicky Rossiter. His CD Right Now, Nicky says, "has songs for all seasons and provides a social history of our time."
Nicky predicts good things to come for country-pop singer David Culiner, based on the songs on his five-song EP Onward. "I would like to hear more," Nicky says.
Erin Bush chimes in with a review of Pay Pack and Follow by Mamas & Papas co-founder John Phillips. "The nine songs on this album have a sharper, more rock-oriented edge than Phillips' work with the Mamas and the Papas," Erin says, "partly due to guitar work and backing vocals by Keith Richards and Mick Jagger of the Rolling Stones, though Phillips' trademark melodic tenor is still very much in evidence."
Wil Owen found a lot to like in the self-titled debut of the jazz band Reunion of Souls. However, he says, "if you prefer a band with more maturity, the playing is a little tighter, and the music a little more emotionally engaging, then you might need to wait for the band's second or third release. There is definite potential, so let's hope they don't stop now."
Love Cry Want is the result of some odd hybridization within fusion, says Richard Cochrane. Read his review to see how the band's self-titled recording fits the mold.
Rachel Jagt says Rollin' into Memphis: The Songs of John Hiatt gave her a new appreciation for the songwriter's words and music. "This is a soul-based tribute to Hiatt, whose songs inhabit decades of alt-folk creation," Rachel says.
And now, over among the books...
Laurie Thayer is thrilled with The Eyre Affair, a first novel from Jasper Fforde. The book "is a fascinating -- and totally satisfying -- mix of science fiction, mystery and adventure, with a touch of horror and just a hint of romance thrown in for good measure," Laurie says. "Fforde has crafted an amazing world."
Carie Morrison joins the Rambles staff with her review of Glamorous Powers, a novel by Susan Howatch set against the backdrop of the Church of England in the early 20th century. "The complexity and multitude of relationships in need of healing are such that I dare not go into too much detail here for fear of ruining a truly great romp through the psyche of one agonized man," Carie says.
Sean Simpson absolutely hated Fireworks, a new novel by James A. Moore. If you want to know why, well, Sean certainly doesn't skimp on his explanation!
Tom enjoyed a bit of sin with Eileen Morgan in Lust, Love & Longing, the second volume in Red Rock's "Sin Series" of books. The book of trivia, art, poetry and more is "a fun read, either for leisurely reading a minute here, a page there, or for sitting down for some concentrated reading," Tom reports. (Say hey! This is Tom's 800th Rambles review!)
Less enjoyable was Gods & Monsters, a Justice League of America tale by Dan Jolley and Josh Krach. "Once again, a story that began with a very good idea lost something because its creators pushed the idea too far," Tom says.
Elizabeth Badurina gets into the nittygritty of peaceful living in Easy To Use Feng Shui by Lillian Too. Contrary to the title, however, Elizabeth says "it's anything but easy, even when followed from start to finish. Too's tips seem to be highly mathematical, based on a numerological and spiritual system that is more complicated than a third-year calculus class."
Elizabeth also shares her views of Stamp Stories #24 on the 'zines page.
Miles O'Dometer opens the cineplex today with State and Main, a film from director David Mamet who is "best known for intense, convoluted dramas." Says Miles, "State and Main may not be Mamet's best film, but it's clear he had a lot of fun making it. The timing is impeccable and the dialogue crisp and cutting -- screwball comedy with a razor-sharp edge."
Tom watched Embrace of the Vampire out of an innocent fondness for vampire movies. But guess what common colloquial verb rhyming with "ducks" describes this flop of a film? Read his review to learn why Tom believes this movie is still available today.
23 February 2002
February has brought spring-like conditions to this part in the world and all seems well with the universe -- particularly considering another grand edition of Rambles to tickle your fancy! Read on for some primo material, including a preview of the latest work from Charles de Lint. But first, music!
T
om Knapp has a soft spot for the Arrogant Worms, and their new CD, Idiot Road, has plenty of the good stuff to merit that fondness. The contents of a baby's diaper will explain, however, why Tom feels the Worms "owe me a slim slice of sanity."
Tom has stumbled across Puirt a Baroque in the past. He is once again astounded by the band's ability to blend Cape Breton and Baroque traditions in a cohesive whole, as evidenced by Bach Meets Cape Breton. "It doesn't sound like the two should mix well, and yet they do with amazing ease in the hands of these musicians," Tom says.
Lynne Remick says the Celtic band Coila offers "just the right amounts of bounce, vigor, twang and fiddling" on its new CD Full On. All in all, she says, it combines for "a lively, full-bodied and rather jazzy Celtic music experience."
L
ynne is also enthusiastic about Will Millar's Celtic Reverie: Women of Ireland. She describes the CD as "a veritable fairy chest of treasures!"
Wil Owen wholeheartedly recommends the self-titled debut from Kilbride, a trio of brothers from Wales. "If you enjoy Celtic music at all and fiddle music in particular, then you owe it to yourself to at least check them out," Wil says.
Dave Townsend says it's hard to capture the full effect of the Glengarry Bhoys live, but says their CD The Gathering comes close. Their music, Dave says, "can be compared to bands like Seven Nations and Clandestine, who have successfully combined rock and traditional Celtic music, with an emphasis on piping."
Naomi de Bruyn says Caribbean Voyage -- Grenada: Creole and Yoruba Voices, recorded in musicologist Alan Lomax in 1962, "is a piece of history. ... The sun of the Caribbean is carried upon the voices of these singers, and their history will fascinate the listener."
Thomas Schulte makes his Rambles debut with a review of Georgia blues singer Precious Bryant and Fool Me Good. Read his review to see what makes this solo outing such a treat!
Sheree Morrow says the music on South of Nowhere makes it obvious that Bill and Libby Hicks enjoy what they do. "And they do a fine job of it with old-time fiddle music like that which would have provided a family's only entertainment in the days and areas where television, satellites and computers were unheard of," Sheree says.
Chet Williamson couldn't be happier with Back to the Mac, a live recording from bluegrass superstars IIIrd Time Out. "It reminds us bluegrass lovers why we fell in love with this music in the first place," Chet says.
Charlie Ricci says the music on the Midiri Brothers Orchestra's Finger Bustin' is Benny Goodman-style jazz with punch. The vocal tracks aren't as strong, Charlies says, but "the instrumental jazz arrangements may be the best old-time jazz music I have heard in many, many years."
Max Eastley makes beautiful art, says Richard Cochrane, but that doesn't mean it translates into good music. Read why Richard says you should skip New & Rediscovered Musical Instruments, a jazz album featuring David Toop and Eastley's sculptures.
Rachel Jagt enjoys the "so there!" attitude in many of Lisa Gentile's songs on Becoming. "Gentile is insightful in her lyrics," Rachel says, "giving the impression that she has lived through many of the scenarios she describes."
Erin Bush finds a lot to like in Bruce Piephoff's country-folk CD Deep River Anthology. "Listeners familiar with the genre won't find much that's new in the hints of country, blues and gospel that flavor Piephoff's folky sound," Erin says. "What they will find is music that's welcoming, familiar and skillfully played and sung."
Wil Owen says Amethystium's CD Odonata falls into the same category as Delerium, Enigma and Deep Forest. "Amethystium is a must-have band for your collection," Wil says. "The musical journey is deep and intense."
After hearing Experiment on a Flat Plane, Wil decides it was worth the six-year wait for Soulhat to release a new CD. "Their style various enough that you are bound to like at least some of it, perhaps all of it," Wil says.
Nicky Rossiter says These First Few Months by country singer Quillan Roe "may not set the world alight but it deserves a careful listen, and Quillan Roe is a name and a voice to watch. Any of the songs featured here could take off if given fair airplay."
Turning now to the printed page....
D
onna Scanlon does a merry dance with Seven Wild Sisters in the latest work from contemporary fantasy author Charles de Lint. The short novel, Donna says, "is the kind of book that makes you sigh happily when you finish, partly sad because it's over but mostly happy, content and full with the magic wrought by a truly fine story while knowing that all you have to do is open the book to the beginning. De Lint's narrative is skillful and polished, and, like good poetry, tight and spare without sacrificing evocative imagery."
Donna reports that James D. Houston's novel Snow Mountain Passage is a fine account of historical-fiction dealing with a difficult subject in American history: the ill-fated Donner party. "Houston rescues the story from its sensational trappings to recount a tale of courage, strength and survival," Donna says.
Sionainn Cocheo can't dredge up anything nice to say about Vanishing Act by Jack L. Douglas. "In short, it's just bad," she says.
T
om Knapp was awed by Edvard Munch's "The Scream" when he saw the painting in Norway. Now he is awed by Federico Zeri extensive analysis of the work in Munch: The Scream, part of Zeri's excellent One Hundred Paintings series.
Over in the sequential arts section, Tom doesn't like Darwyn Cooke's take on the Batman in Ego, nor does he like the art depicting Bruce Wayne's alter ego as something "visually reminiscent of Oogie Boogie from The Nightmare Before Christmas."
Melissa Kowalewski is delighted with the poetry offered in Alison Stine's slim collection, Lot of My Sister. "I could have used twenty-five more delectible pages," Melissa says.
Janine Kauffman eagerly delves into the awkwardly titled film Things You Can Tell Just by Looking at Her. "The answer is brief," Janine says. "Not much -- unless you're paying close attention."
Tom finally bowed to curiosity and watched the new Planet of the Apes ... and found it lacking. "I've enjoyed quite a lot of director Tim Burton's work, but this 'reimagining' of the original tale is more of a caricature than a tribute," Tom says. "Go back and watch the original, but pass this one by."
15 February 2002
We put this week's edition up a bit early to mark Editor's Birthday, soon to be an international holiday celebrated in diverse cultures, with numerous quaint and colorful customs and, of course, the day off for all postal workers and other government employees. Now, before Tom dashes off for some German chocolate cake, let's read some reviews!!
Veema Kysac certainly wasn't disappointed with Tidal Wheel, the sophomore release from Cape Breton Island flutist Elizabeth Patterson. "Elizabeth's music on this recording is like a bouquet of roses with exotic ferns and local blossoms woven into the spray," Veema says. "I would have been happy with just the roses, you know, but am not unappreciative of the creative adornments."
Nicky Rossiter expected more madness in the music of Four Shillings Short. Still, he says, the music on The Boggy Spew is largely good, and the band "has a knack for combining some excellent haunting instrumental work with vocal tracks." (Today seems to be a day for anniversaries; this review is Nicky's 50th for Rambles!)
Dulaman blends Irish and bluegrass sounds in the Cheshire band's self-titled EP. See why Tom Knapp says Dulaman "is a band to watch."
Stephanie Giamundo makes a welcome return to Rambles with her review of Mountain Thyme's CD West Virginia Chose Me. The six-woman band has "a wonderful ability to demand the listeners' attention by subtly luring them in with their lively dancing tunes that are performed with a passive demeanor," Stephanie says.
Donna Scanlon says Kinin demonstrates "a stark, rough-edged yet appealing sound" on the Celtic duo's debut CD. Musicians Sarah Cheffins and Pete Millard, Donna says, bring "an original and fresh artistry to their arrangements, and it will be a pleasure to see where their talents take them."
Donna says Beyond the Pale has packed a lot of grand klezmer into Routes. "The most significant element about this CD is how beautifully the band meshes the musical lines," Donna says. "Melodies are handed back and forth in gorgeous arrangements that bring out the best in each performer." (Hoo-ha! This is Donna's 375th review for Rambles!)
Naomi de Bruyn is happy with the work of Jim Layeux on his new release, Red Dust. "I'd like to know where Layeux has been hiding, for I've not heard of him before this, and this isn't his first release," Naomi says. "He is firmly ensconced as a favourite, now!" (Also worth noting, this is Naomi's 25th Rambles review!)
Angie Palmer's CD A Certain Kind of Distance is a very promising debut," says reviewer Lynn McLachlan. The album, she says, is "not perfect, but honest, gritty and soulful."
Lynn says the years of experience show on Terry Tufts' latest CD, Walk On. "Tufts' songs are straight-ahead and honest, with elegant melodies and memorable lyrics," Lynn says. "Not a purely traditional 'folkie,' Tufts is a contemporary songwriter in the vein of David Wilcox and James Taylor."
Sheree Morrow says East-Westercism: Vol. 1, a blend of electronica and worldbeat music, "will get under the skin and hang around awhile. It's the sort of music you don't really have to think about."
Paul de Bruijn says the New York Trio Project's Fifth House is a good place to be for smooth jazz. "Somehow they have instilled the feel of a late-night jazz cabaret into the music," Paul says.
Chet Williamson is thrilled with the top-notch musicianship and musical variety found in the Susquehanna Ensemble CD Conversations: Music by Thomas Reese. "It's certainly an uncommon aggregation, and it makes for a distinctive and lovely sound," Chet says.
Chet also isn't scant with his praise for the Crooked Jades, a bluegrass band he calls "the best old-time aggregation I've heard since Dirk Powell, Tim O'Brien and John Herrmann got together a few years ago to do Songs From the Mountain." Here, Chet reviews the band's CD The Unfortunate Rake: Vol. 1, as well as their documentary soundtrack Seven Sisters: A Kentucky Portrait.
Ellen Rawson says it might have been easy to dismiss Rachel Bissex's Between the Broken Lines rather quickly. "Then I started really listening to the lyrics," Ellen says in her 50th Rambles review. Read on to see what she learned!
Melissa Kowalewski says Liberty Heights, a too-brief sampler by Mary Hornik, is a grand introduction to the singer-songwriter from New York. "Her style, a combination of Fiona Apple and Natalie Merchant, makes for a distinctive sound that will leave people not only wanting more, but feeling oddly like they have heard this talented new artist somewhere before and wanting more," Melissa says.
Nicky says the songs are good but the overall sound is bland on Requiem Mess by country singer Bill Lyerly. "Every track on this CD has a story to tell and tells it well, but I find that none of them grabbed my attention enough to stand out," Nicky explains.
And now, we turn our attention to things literary.
J
ane Yolen and Shulamith Oppenheim recently sent Tom a copy of their new collaboration, The Fish Prince & Other Stories: Mermen Folk Tales, and Tom is very happy they did. "It's a fun, educational read, shining its light on an overlooked segment of the world's diverse cultural folklore," Tom says.
Tom also took a liking to Disaster Science, a kid-friendly book teaching how and why things go boom. "Disaster Science is a cunningly disguised textbook of sorts, a guide for learning the science behind destruction," he explains.
Tom sets aside his usual dislike for time-travel stories and enjoys DC 2000, a book featuring the Justice League and Justice Society of America. "This two-part book is a fun read, combining the characters of two great teams at their peak," Tom says.
Wil Owens says Terence Shannon's science-fiction thriller, What Happened to the Indians, is full of good storytelling and a great many questions. However, Wil says, there are holes in the story that leaves too many questions at the end. (We're still going! This marks Will's 50th review for Rambles!)
Beth Derochea enjoyed the story in Gloria Hartman's science fiction novel Race for Doroon, but says the pace was too fast for her liking. "I would have liked more detailed characterization of the main players and more insight into their inner motivations," Beth says.
Elizabeth Badurina enjoys the tradition of Mehndi: The Timeless Art of Henna Painting, detailed here in a book by Loretta Roome. "If you're thinking at all about picking this up, either as a historical reference or as a how-to guide, you won't be disappointed," Elizabeth says.
Lynne Remick says she just couldn't find it in herself to like God's Greatest Gift -- Grandparents, a collection of poetry written by children. Read her incisive review to learn why.
Janine Kauffman says recent Reese Witherspoon vehicle Legally Blonde loses its charm if you seek too much logic in the plot. "To ask her to live by the same laws of physics as the rest of us would rob Legally Blonde of its sparkle," Janine says.
Tom flashes back to 1952 for The Quiet Man, a classic John Wayne movie set in Ireland. "It's easy to overlook the old classics in this day of big budgets and special effects, but The Quiet Man deserves to be seen by anyone with a fondness for good filmmaking and solid storytelling," Tom reports. "It's an Irish-American treat that has deservedly survived for the ages."
That's it for today! Now where's that cake knife...?