5 July 2003
Wonderland is what we are.
Oz is what we would hope and like to be.
- Ray Bradbury
Fire in the Glen was playing the rafters down last night, despite the disappointment of learning that the barkeep had taken Bass off tap and replaced it with Miller Lite. Ugh! Tell me, people, isn't it a little redundant to have Miller Lite, Coors Lite and water all on the same bar? Sheesh! Draughts of Guinness were still available, thankfully, but sometimes on a hot, summer's night, that's just a little too, well, stout. Of course, the tap that once gushed forth with clear, golden cider is gone, too. It's a scandal! Still, the music must go on, and on it went, fueled by Guinness, shepherd's pie, colcannon and more -- to say nothing of the enthusiastic crowd that stomped, clapped and danced the evening away. And so, frankly, I'm pooped! So enough of this small talk, let's get on with the reviews!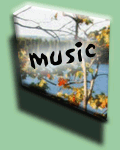 North Sea Gas runs a tour to Dark Island. Wil Owen says Scottish music lovers should "RUN, don't walk," to find a copy of this great album!
Belfast singer-songwriter and guitarist Alan Mearns climbs The Tree, an album David Cox describes as "a lovely wistful recording with a full sound. It should appeal to all lovers of Celtic music."
L
ydia McCauley exposes The Moon of Wintertime, which Nicky Rossiter calls "a beautifully produced and presented CD." Despite a few Christmassy touches, Nicky says Moon "is NOT a Christmas CD, it is an album that should be played in sunshine, hail and snow."
Shooglenifty maintains an air of mystery on Solar Shears, an album combining Celtic music with jazz and so much more. Ann Flynt enjoys the music but wishes the band stated its intentions more clearly....
Anita Best and Pamela Morgan spotlight The Colour of Amber in a collection of amazing songs from the rich tradition of Newfoundland. "It is deceptively simple music, the melody carried by a single voice and one instrument, while a second voice weaves harmonies in and out to give a poignant, haunting quality to the songs," Jena Ball explains. "This is entirely appropriate given the subject matter -- lives and loves lost at sea, the yearnings of lovers, the loneliness of separation and the uncertainty of war."
Clarelynn Rose has taken a unique path, and her career has taken an Elegant Tern. Jennifer Hanson lauds this "lovely collection of guitar solos" that "works equally well as background music or as music that merits attention."
Triakel shares a selection of Swedish winter songs on Vintervisor. "The combination of fiddle, harmonium, accordion and voice makes an intimate setting for the songs," Jennifer says. "There's some frolic, some solemnity, some stories that are by turns heartwarming, nostalgic or poignant."
Joseph Fire Crow shares the music of his people in his self-titled release, Fire Crow. "Amid the storied losses of Fire Crow's people, the album's most poignant moments occur during its most festive melodies, demonstrating that the Native American musical tradition has not been entirely characterized by lament after suffering the blows of history," relates Gianmarc Manzione.
It's better than a postcard! Ron Bierman brings home a taste of Brazilian jazz-pop after hearing Ronaldo Folegatti's Historias de Beijos. Read his review to see how this recording bests the "touristy" samba CDs favored by so many visitors to Brazil.
Putumayo presents another excellent compilation disc, African Playground. "Is it possible to purchase a bad compilation CD from Putumayo?" Wil asks. "At this point, with at least a dozen of their CDs in my collection, I would have to say 'No!'"
Cris Cuddy shares her songwriting talents on Come Along Carmelita. Jean Lewis says Cuddy "knows how to write a song, and also how to surround himself with great musicians who are able to do justice to the music he creates."
Doug Folkins is back with Touchstone, and Rachel Jagt is impressed with his varied songwriting abilities. "Folkins' songwriting is mature and skillful -- he definitely knows his way around more than one type of music," she says.
T
he new Sugar Hill compilation disc No Song, No Supper "will appeal to any writer who has ever concocted a music mix by which to write," says Jennifer. "If you like songs where the focus is on sharply-evoked details, memorable stories and well-turned phrases, you will like this compilation."
Walden Dahl gives it another shot with his self-titled re-release of tunes recorded in 1996-97. "The singing and playing is top class and authentic sounding, even down to the slightly whiny vocals of Dahl," Nicky says. "This is another CD that truly deserves a wider audience."
Rob Lutes' second album, Middle Ground, is "a spare, confident and thoroughly enjoyable recording," Gregg Thurlbeck says. "What one could not call this album is uplifting."
To close out the music section for today, Donna Scanlon takes us along to see Tanglefoot performing in Sellersville, Pa. Let's go see the show through Donna's eyes!
---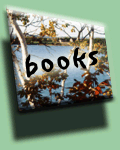 James Galvin voices love and longing in his poetry collection X. Gianmarc shares a poetry of his own in his review of this evocative work.
Stephen E. Ambrose captures the heart of World War II in Band of Brothers: E Company, 506th Regiment, 101st Airborne from Normandy to Hitler's Eagle's Nest. Alicia, who served in the same unit (in a later generation) read the work with a critical eye -- and gives it flying colors! Read her review for more.
Edain McCoy's A Witch's Guide to Faery Folk has recently been reprinted. Alicia says it is "a superb piece of literature about the faeries," whether for reference or pleasure.
T
ony DiTerlizzi and Holly Black continue the adventures of the three Graces in The Seeing Stone, the second book in The Spiderwick Chronicles. "The Seeing Stone is a strong successor to The Field Guide -- just as much quirky fun and adventure in a natural progression of events," Tom Knapp reports.
Sarah Meador explores Redshift, a science-fiction anthology edited by Al Sarrantonio. "These are experimental stories, not straightforward technology- or even character-driven tales," Sarah says. "Some of the experiments are successful, some explosive and some a disappointing fizzle."
John G. Hemry tackles questions of honor and command in A Just Determination, which Daniel Jolley describes as "a remarkably impressive work of military science fiction."
Deanna Miller explores parallel planes in Sky Bounce, a fantasy for young adults. Melissa Kowalewski says "the book is a quick and entertaining read; however, the reader should not expect to get much of a message from it."
Alicia was looking for a nice collection about scary vampires -- but says A Whisper of Blood, edited by Ellen Datlow, doesn't fit the bill. "These are great stories with strength of composition," Alicia says. "But the bottom line is that most of these stories do not belong in a vampire book -- not even by the most extensive stretch of the imagination."
James Patterson and Andrew Gross spin a clever yarn of medieval France in The Jester. Jean Marchand urges readers to try out the audiobook version read by Neil Dickson. "He is, quite simply, the best reader I have ever heard."
Chuck Dixon and Jeff Johnson combine efforts on Way of the Rat: The Walls of Zhumar, a new graphic novel from CrossGen. "Fans of Honk Kong action movies should find Way of the Rat a special treat, although anyone who enjoys fast-paced action-filled stories will enjoy it, too," says Dana Fletcher.
Patrick Atangan reworks a Japanese traditional tale in The Yellow Jar. "It's not your typical comic book scenario, to be sure," says Mark Allen. "That is, however, part of the charm."
Tom makes the introductions when Harley Quinn makes the jump from television to comics. See how the popular Batman villain made her initial splash!
---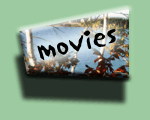 The casting and marketing both point to a comedy, but Janine Kauffman says My Beautiful Son lacks a "roll-on-the-floor scenario." Still, she says, British actress Julie Walters "raises the bar for everyone around her and turns what otherwise would have been a forgettable film into something else, a film that, however flawed and weepy, still tries in fits and starts to say something about the ties of love."
The thrilling Soviet dramatization Enemy at the Gates is "a superb film that keeps you riveted in place," Alicia says. "I highly recommend it for anybody that likes war movies, history or strong drama."
Cheers!
28 June 2003
I laugh every day. ... I'm gonna laugh forever.
- Michael Knapp, age 3
I think my young nephew said it best, in the quote cited above. What better advice for life, eh? Out of the mouths of the little people!
J.K. Rowling needs no introduction, and anyone who isn't already aware that Harry Potter & the Order of the Phoenix has hit the shelves has been living under a very small rock! Donna Scanlon gets review privileges, and she notes that this book targets a slightly older audience as Harry and his friends age at Hogwarts. "Weighing in at 870 pages, the story is as engrossing as ever, and Rowling exhibits her usual flair in character development and Dickensian names," Donna says. "Order of the Phoenix is clearly a pivotal book in the series."
---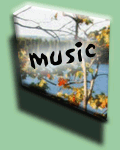 Tickle Harbour earns a cheer from Donna for Battery Included. "Battery Included includes it all: fast fiddle tunes and slower melodies, lively stories and sorrowful laments," she says. "The only thing missing is a ticket to Newfoundland to hear Tickle Harbour perform live."
Karen Ashbrook demonstrates her mastery of the hammered dulcimer and Irish arrangements with a Knock on the Door. Alanna Berger says Ashbrook has done a marvelous translation, managing to "stay true to the pure drop, without becoming a new-age Celtic player like so many other musicians."
Kevin Macleod and Alec Finn join forces on Polbain to Oranmore. "The result is this master class in Celtic music," says Nicky Rossiter. "This is one of those CDs that will delight the purist as well as the casual listener. It is hard not to like great music played to perfection."
The vocals are magical on Stirring it Up, Nicky proclaims. "A cappella singing is an art and the ladies of Stairheid Gossip have perfected it," he says. "They can take songs that are almost overlooked because we are so used to them and give them a new lease of life. "
Ensemble Polaris sheds some light on the Midnight Sun. Sarah Meador is glowing with praise for this recording, which "shines on all the faces of traditional Nordic music and offers a gorgeous view."
H
em makes an impressive debut with Rabbit Songs, Sarah reports. "Too refined for folk, too controlled for rock, Hem has its own sound which is simply beautiful," she says. "With luck, they'll inspire a movement in their style and achieve a name that way."
Reckless Pedestrian serves up a Delirious Cocktail, and Sarah says this borderline folk-rock band created "very good music just a step out of its time."
Ilene Adar's debut disc First Sound "is an enchanting collection of songs from a fresh new voice in contemporary folk music," Joy McKay reports. "Adar's not as young as some new singer-songwriters, but her voice is distinctively sweet, vulnerable yet strong."
Stephen Fearing isn't the same man he was 15 years ago, or so David Cox says after spinning That's How I Walk. "Fearing's exceptional voice and guitar are still there, but buried under layers of production and instrumentation that leave me cold," David says. "Where are the great songs?"
Natay and Canyon Records marked a long collaboration with the release of Navajo Singer: The Music of Ed Lee Natay in 1996. Alicia Karen Elkins says the CD "is a magnificent addition to any music collection and will always be a classic, as well as a preservation piece."
Konrad Rhee's Night Flight - A Separate Reality is "a remarkable collection of contemporary Native American flute music," Alicia says. "This CD has a healing quality."
The World Music Network logs another success with The Rough Guide to the Music of Mexico, which Sarah says "doesn't skimp on quantity or diversity. ... This album would serve as an excellent guide to the new fan, and will surely introduce old ones to some wonderful new performers."
Darryl Worley asks Have You Forgotten? in this country album supporting recent U.S. military actions. Although Gregg Thurlbeck has some philosophical differences with Worley, he says the singer "manages to mesh his message and his music quite effectively."
Brad Davis says I'm Not Gonna Let My Blues Bring Me Down, and Jerome Clark for one is convinced! "I'm sure he could easily sell out if he wanted to," Jerome says. "He's chosen, however, to remain true to his own muse, thus this appealing record."
Dave MacKenzie goes Solo for a bit of blues. "What sets this new CD apart is that the music is a little simpler -- instead of being backed by a band, Dave accompanies himself with a metal-bodied dobro and 6- or 12-string guitars," Wil Owens explains.
Trikus fields a New Mood Suite. Gregg says "the eclectic assortment of styles, each grounded in an improvisational jazz setting, has resulted in an interesting, although somewhat scattered, album."
Open Hand earns full marks for originality on The Later Stages of Now, but Nicky says the band "needs a little bit of commerciality to draw new listeners to the sound."
---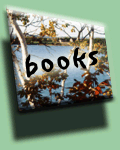 Andrew F. Wood hits the highways for Road Trip America, and Tom Knapp's along for the ride. "Road Trip America is a sampler, the barest taste of the rich flavor of Americana that waits just around the corner, just another mile or two down the road, in every state across the nation," Tom says. "I'll look forward to a revised and expanded version in the future; meanwhile, I need to fill the tank and put some miles between here and there."
Alicia says American Indian Myths & Legends, edited by Richard Erdoes and Alfonso Ortiz is "the foremost authority on Native American folklore in general."
P
eter David returns to his story of a modern King Arthur in One Knight Only, the long-awaited sequel to Knight Life. "One Knight Only is a much grimmer book than its predecessor," Tom reports. "That's not to say it lacks humor, but it's much subtler and less likely to have you laughing out loud as you read. Instead, you'll find yourself riveted to the page as the ultimate fantasy hero confronts the ultimate real-world evil."
Tanya Huff returns with the third installment in The Keeper Chronicles with Long Hot Summoning. "The Hansen sisters, as well as assorted love interests, relatives and felines, are among the more interesting characters jockeying for space on your bookshop shelves," Tom says. "If you haven't made their acquaintance yet, do so now."
Dan Simmons draws on the lore of ghosts and Egyptian deities for A Winter Haunting. Gregg says it's an enjoyable book "but one that doesn't have quite the impact of the pyramids."
Emilie Richards books passage to Whiskey Island, where Kyra Quinn waits with praise for the novel's plot and characterization. "Suspense, mystery, history, romance -- this book has it all," Kyra says.
Richard Lee Byers builds on Forgotten Realms lore with Dissolution, the first book of the War of the Spider Queen series. Sarah takes a certain glee from Byers' treatment of elves: "This is a story for those who find villains the most interesting characters and the heroes dull," she says.
Jean Marchand is tickled pink with Sandburg Out Loud, a new CD from August House featuring Carl Sandburg's poems and stories. "I was bowled over by the excellence of performances," she says.
Mary Harvey takes a look at the first volume of Hush, a Batman maxiseries she calls "a light, easygoing read that is one part mystery and one part soap opera."
There are aliens loose in Gotham, and Batman faces his worst nightmare in Batman vs. Aliens II. While the intensity is up from their first encounter, Tom say the high-action story loses steam towards the end.
Mark Allen enjoys a refreshing take on comics in The Wandering Ones: Ghost Wind by Clint Hollingsworth. "Hollingsworth's style is all his own, not indicative of anything being done today," Mark says. "Hollingsworth could be carving an artistic notch for himself in the world of comics."
---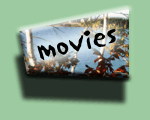 Janine Kauffman takes a look at Happenstance, a French film originally titled Le Battement d'ailes du papillon and starring Amelie's Audrey Tatou. "Happenstance is a film for people who love debating all those 'what ifs,' all those coincidences that strike like divine providence," Janine says. "Is life chaos? Is it a waltz? No way to tell."
Alicia has strong opinions -- pretty much all negative -- about the 1981 remake of The Legend of the Lone Ranger. "For those of us that grew up with Clayton Moore and Jay Silverheels as role models, this movie was a slap in the face," she insists. (Too bad she marks her 100th Rambles review with such a groaner!)
Cheers!
21 June 2003
A man may fish with the worm that hath eat of a king,
and eat of the fish that hath fed of that worm.
- William Shakespeare
It's raining. What a blessed relief! Wow, we sure can use the rain, what with this ongoing drought we've been having!! (Shh. This is an experiment on the effect of reverse psychology on weather patterns. Let's see what happens next....)
T
he Tolkien Ensemble is joined by the extraordinary actor Christopher Lee for At Dawn in Rivendell: Selected Songs & Poems from The Lord of the Rings. Tom Knapp says this interpretation of J.R.R. Tolkien's work "is probably as close as anyone could come to Tolkien's own opinion on the matter."
Uisce makes its CD debut Where the Waters Meet, and Tom is happy to be there. "Uisce is polished without being slick," he says. "The arrangements are solid and creative, the performance tight -- and yet, there's just enough looseness to the playing that the album sounds less like a glossy studio recording and more like a group of talented players gigging in the corner of your favorite pub."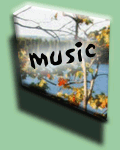 Eamon Friel follows his successful EP with a full-length album called The Waltz of the Years. "Friel is one of the best singer-songwriters, especially of the gentle and heartfelt ballad variety," Nicky Rossiter says. "His sense of time and place is instinctive."
Cantrip laid a benchmark for Celtic music with Silver, says Charlie Gebetsberger. "With its use of traditional instruments and themes, as well as more modern and cosmopolitan touches, this album will get you going, move you and engage you," he says.
The CD is called Random Acts of Fiddling, but this recent release from Carole and Teresa Lundgren is "not just a CD for fiddle lovers," Nicky declares. "It's hard to believe that the principal players here are only teenagers."
Valdis Muktupavels explores the old and new sounds of Kokles, which Jennifer Hanson explains is a family of zithers from Latvia. "More than two hours of kokles music may seem like an awful lot, but for anyone interested in the instrument or in Baltic music, this is an excellent album," she says. "Valdis Muktupavels has delivered an impressive musical dissertation on the kokles' past, present and future."
The New Budapest Orpheum Society has revived a tradition with Dancing on the Edge of a Volcano. Valerie Frankel shares the details on this disc, which has its origins in the Jewish cabaret, 1900-45.
The music is sublime, but Alicia Karen Elkins feels let down by the dynamics of Spirit Horses: Concerto for Native American Flute & Chamber Orchestra, featuring the Native American flute of R. Carlos Nakai.
Alicia goes on Walkabout with Paul Taylor, a Native American and worldbeat montage of "stories, poetry, sound art and a diversity of musical instruments that will blow you away!"
Michele Greene proves herself to be more than just a TV lawyer with the release of Ojo de Tiburon, which William Kates describes as "a work of artistic integrity that doesn't pander to the pop marketplace in the slightest. This should appeal to anyone with interests in folk, Latin, or multi-cultural music, and yes, maybe even television trivia buffs."
L
ouise Taylor pays a visit to Velvet Town, and Joy McKay says it's a good place to stop for awhile. It is, Joy says, "a marvelous record and a wonderful showcase for this talented New York singer-songwriter and her band. ... Velvet Town has that ideal combination of "live" immediacy and studio polish."
Disappear Fear bridged the gap between being a sister act and a solo career with Seed in the Sahara. "Here, it's Sonia performing her songs and guitars with a three-piece band backing her," says Ellen Rawson. "Part of her strength lies in her vocals; she has one of those wine- and smoke-flavored voices that can be slightly raspy, yet remain full and vigorous."
John Latartara and Khristian Weeks "realize sparse, minimalist works" on their jazz recording With for Intoned, says Tom Schulte.
Ernesto Rodrigues, Guilherme Rodrigues, Gabriel Paluk and Jose Oliveira failed to impress Jenny Ivor with Ficta. "This 'work' may possibly have an appeal to a small percentage of dedicated musicians: those who shun commercialism and embrace spiritualism, perhaps," she says. "It holds no appeal for me."
Traditional bluegrass "is alive and well" in the hands of the Hackensaw Boys, Rachel Jagt reports. She reviews the band's recent CD, Keep It Simple, which has "well-played instrumental music and full-throated singing" in abundance.
Alicia is back with Michael Shull for another bout of bluegrass gospel on Appalachian Sunday: Old Time Gospel Instrumentals. "Every household should have a copy of this CD," Alicia enthuses. "This is praising the Lord as He should be praised ... with joy, energy and exuberance!"
---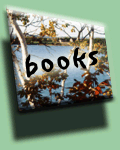 Sirona Knight's Celtic Traditions: Druids, Faeries & Wiccan Rituals "is much more than just a description of the folklore elements of the Celtic belief system," Alicia asserts. "It provides instructions for utilizing the Celtic system to bring about positive change in yourself and the world around you."
J.T. Garrett shares healing lore in The Cherokee Herbal: Native Plant Medicine from the Four Directions. Alicia raves about its content and promises she "will be using it as a reference guide for the rest of my life."
Dave Meurer goes Stark Raving Dad! -- just one week after Father's Day! Carie Morrison says his book on fatherhood "is full of little witticisms and laugh-out-loud hilarity for anyone, not just dads. It's a breath of fresh air that can be read a little at a time, when one feels in need of a great giggle."
Chuck T. Falcon has provided a Family Desk Reference to Psychology for easy, at-home answers to topical questions. Kate Danemark (ironically) says the book offers "sensible answers to basic, common concerns."
Alicia often turns to The Vampire Book: The Encyclopedia of the Undead as a resource, and she lauds J. Gordon Melton for his work compiling it. "If it relates to vampires, this book covers it," she enthuses.
Gregg Thurlbeck had high hopes for a return to greatness by sci-fi writer David Brin. Unfortunately, he says, "Kiln People had loads of potential but ended up feeling as shallow as a Hollywood blockbuster with a super-villain who will not die -- the special effects far more important than a believable plot line."
Charles Ingrid's two novels about post-apocalyptic California are combined in The Marked Man Omnibus, and Donna Scanlon says the vision holds true. "The strength of these books is primarily the wholly believable and mostly appealing characters that become vividly real to the reader," she says.
Melissa Kowalewski is happy to see The Spell Sword and The Forbidden Tower, two novels by Marion Zimmer Bradley, reprinted in one volume as The Forbidden Circle. Read Melissa's take on an exciting chapter in the Darkover saga!
Sarah Meador appreciates the extra layers given to the politics and personalities behind The Fleet No. 2: Counter Attack. "The Fleet collections are beginning to take on the air of a mystery series, with each one providing a new clue into the crime," she says.
What would happen in the Star Wars universe if Luke Skywalker died on Hoth? That's the question explored in Star Wars Infinities: The Empire Strikes Back, a "what if" tale from Dark Horse. "The subtle changes that can pave the way for major revisions to the story are fascinating to explore," Tom reports.
Tom says Justice Riders takes the familiar Justice League and drops them into an Old West setting. The biggest problem isn't the script, he notes, it's the costuming. Otherwise, Tom judges it a fun tale for western buffs -- as is Batman: The Blue, the Grey & the Bat, an earlier western tale featuring the Batman.
Mark Allen discovered Moving Fortress, "one of the most incredible comic book stories in the history of the medium," 15 years after its release. What makes it so good? Ask Mark!
---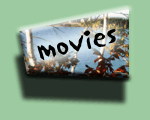 Ann Flynt is happy to tout the best kids' flick of the summer, Finding Nemo. "At last there is a movie out which meets my strict criteria for a movie that is funny, fresh and has a wonderful message which is neither pounded home nor weepy," she says. "This movie is full of messages and inside jokes, all of which unite to create a movie that will amuse even the most jaded filmgoer."
Sarah revisits The Neverending Story, a film that compares favorably to -- but does not exceed -- the book by Michael Ende. "It does what the story is supposed to; for a while, it takes you into a different world," she says.
Cheers!
14 June 2003
He was born with a gift of laughter
and a sense that the world was mad.
- Rafael Sabatini
Keep on keepin' on, as they say.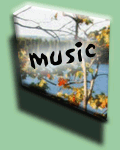 The misleadingly named Clarke Sisters earn the deepest respect -- and a greatly overdue review -- from Tom Knapp, who urges all Rambles readers to check out this exciting trio. "This is a CD you absolutely must track down and acquire," he insists. "You won't regret it for a moment."
Brian Conway's First Through the Gate shows a "strong, aggressive style of playing, but still manages to produce decent tone while showing off fine technique," Chet Williamson reports. So what's the failing in this recording?
Wayne Morrison drops by to say hello and share a selection of Cornish music on Mammyk Ker. "Most folks these days seem to equate Celtic music with Irish music," Wayne opines. "This is unfortunate, as it ignores the rich traditions of music from the other Celtic lands."
Pamela Morgan found her fame with Newfoundland band Figgy Duff, but On a Wing & a Prayer made her name as a solo artist. Read his review for Dave Townsend's impressions of this "talented songwriter with a beautiful voice."
Eric Bogle and John Munro join forces on The Emigrant & The Exile. "Although this CD dates back a few years, a number of the tracks have not had the exposure that they deserve," Nicky Rossiter states. "Here are heartfelt songs, funny songs and most important, songs that make us think."
Nicky also enjoys the Greentrax compilation Music & Song of Scotland. "Here in 18 excellent tracks you can immerse yourself in the heather, lochs, whiskey and joy of the Highlands and Lowlands," he says.
Hoven Droven proves itself to be that other sort of Swedish folk music with its CD Groove. "Granted, Hoven Droven does offer many polite little fiddle tunes," says Jennifer Hanson -- then reinvents them as "headbanger anthems."
Talisman supplies a musical history lesson with Music of Russian Princesses: From the Court of Catherine the Great. Carool Kersten says the disc "brings together what has been salvaged of an all but forgotten heritage" and urges people to check out the "musical legacy of a unique period in Russia's varied cultural history."
Joseph Fire Crow is "an extremely skilled musician and demonstrates his ability on the flute, percussion and vocals with this contemporary collection of radically diverse pieces." So says Alicia Karen Elkins in her report on Cheyenne Nation; read her review for more!
Alicia says Native Worlds: Tribal Meetings, Cultural World Music of the Americas is "a collection of contemporary music that represents the different sounds and styles" of native music. "The name is quite appropriate since this collection is like several tribes coming together and voicing their musical styles."
The Scoldees have produced "a nice collection of songs about everyday life and human emotions" with their new release, Nightcap World, Alicia says. "It is sure to reach the majority of listeners with special meaning."
Jenn Lindsay "is unbelievable," Nicky says. Fired "is a short CD but says more about modern life -- not just in New York -- than many lush production 20-track offerings."
Gianmarc Manzione makes his opinion plain on Crossing Muddy Waters: "This is not just John Hiatt's best album, it is one of those stunning masterpieces of musical authenticity that are bestowed upon us once or twice a year."
Patti Austin's tribute, For Ella, "is stunning," says William Kates. "For Ella succeeds on every possible level, and in the process not only pays Ella Fitgerald the ultimate tribute, but stands as a major milestone in the careers of Patti Austin and everyone else involved with this project."
Pieces of a Dream spotlight Love's Silhouette in a CD proving them "the grand masters of smooth jazz," William says. "This disc is a total no-brainer for radio programmers, as every track on it would be perfect for smooth jazz airplay."
The Little Grasscals prove themselves as Nashville's Superpickers in a bluegrass CD April Chase says has flawless musicianship and vocals with "the eerie, soulful range of yesterday's greats."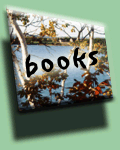 Luna gets the spotlight in Diana Brueton's The Moon: Myth, Magic & Fact. Alicia says it's one of her favorite books: "It is an all-around book, providing wonderful and stimulating pleasure reading or quick reference materials."
Tony DiTerlizzi and Holly Black join forces on The Spiderwick Chronicles, a new young-adult series beginning with The Field Guide. Tom says the book "takes a well-used concept -- a misunderstood child discovers the existence of mythical creatures and is forever changed by the experience -- and sets a new standard both for storytelling and presentation."
Julie E. Czerneda wraps up her Web Shifters trilogy with Hidden in Sight, a stand-alone finale to Esen's adventures. "Czerneda is one of the liveliest writers I have ever encountered," Donna Scanlon says, "and the quality of her writing is consistently high."
Jack McDevitt rekindles Gregg Thurlbeck's interest with Infinity Beach, a science-fiction novel that sparked a chain of excellent books.
Jenny Ivor blasts off for an outerspace adventure with author Chris Bunch and Star Risk, Ltd. The novel, she says, "is entertaining reading, neither too patronising nor too tasking after a day's work -- the balance between action and evaluation is as exacting as that of the daredevil on the taut wire. It's a satisfying read that should have broad appeal."
Ian Fleming's Dr. No was a good choice for the first James Bond movie, according to Beth Derochea -- who explains why this newly reprinted novel still stands as a "classic of the genre."
Lynne Remick isn't a big fan of action thrillers, but says the audio version of Brian Haig's The Kingmaker "gripped me and didn't let go until the last word."
Jenny Ivor says The Valdemar Companion, edited by John Helfers and Denise Little, is "crammed with information on Mercedes Lackey's well-established kingdom. ... For any self-respecting Valdemar fan, this is an essential companion, and its loving detail and all-encompassing nature would appear to make it a study aid for a degree on the geography, politics, customs and populace of Valdemar."
Mark Kurlansky supplies The Basque History of the World. David Cox says the book "does much to advance the profile of this remarkable people and their struggles."
Sibling rivalry and World War I. "It's all in Scott Mills' sometimes tense, sometimes tender, always entertaining period story, Trenches," Mark Allen guarantees.
Mary Harvey lauds the work of Alan Moore in V for Vendetta. "The story is a beautifully moving paean to the necessary chaos that keep us all from settling for relationships of convenience with whatever autocracy happens to be in the saddle," she says.
Tom is DOA with the Batman in a tale by Bob Hall. The graphic novel is "an excellent adventure that spotlights the Batman's devotion to his cause," he says.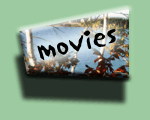 Miles O'Dometer shares a bout of Insomnia with director Christopher Nolan. Nolan takes a far-fetched premise, Miles says, and "makes it work, in part by assembling an unforgettable series of images, in part by coaxing from his cast some beautifully underplayed performances."
Alicia says Sense & Sensibility, based on the book by Jane Austen, "is one of the best movies I have watched in ages. ... It has everything: drama, comedy, action, romance and, most importantly, characters you care about and get involved with."
Cheers!
7 June 2003
Most married couples, even though they love each other very much in theory, tend to view each other in practice as large teeming flaw colonies, the result of being that they get on each other's nerves and regularly erupt into vicious emotional shouting matches over such issues as toaster settings.
- Dave Barry
The future doesn't always turn out the way you hoped or wanted. As John Lennon so wisely wrote, "Life is what happens to you while you're busy making other plans." But, when things go badly, you muddle through and look for a brighter horizon. As a dear friend recently reminded me, "keep breathing, keep eating, keep sleeping, and eventually you'll forget that it's an effort to breath and eat and sleep...." Good words. Useful. Fortunately, it's always easy to find solace -- or, at worst, a distraction -- through music, books and movies. And that brings us neatly to today's exciting edition!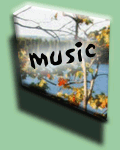 Gaelic Storm has reshuffled its lineup and added a touch of improvisation to its sound. Tom Knapp, who interviewed band member Patrick Murphy in 2002, pays another visit to the popular Titanic band, this time chatting with Steve Twigger about the new course they're setting.
Colcannon makes its presence known with its latest release, Trad. "The overall sound remains classically Colcannon, featuring clean, exciting instrumentals and the rich, heartful voice of Mick Bolger," Jo Morrison reports during a welcome visit to Rambles HQ. "If you are looking for a fine collection of traditional music with an Irish flair and outstanding musicians, this is it."
Nicky Rossiter dips into the Scottish tradition with Auld Lang Syne, a compilation disc from Culburnie that "is blended liked good whiskey and leaves a listener thirsting for more."
Anita Best performs Crosshanded, and Rachel Jagt has a positive report on this Newfoundlander's work. "Best is a talented singer whose voice, especially without musical accompaniment, is full of passion and sadness -- and the joy of passing on the songs of her childhood to another generation of listeners," she says.
The Baltimore Consort "may have created the perfect Christmas album with Bright Day Star," says Sarah Meador, who is perfectly aware that it's nowhere near Yule. "I've listened to this album on the coldest day of the year, when everything was wrapped in ice and the sun was hiding in angry blue clouds, and in rushing spring, with pollen blanketing fields of flowers," she says. "No matter when it's played, Bright Day Star sounds fresh and fitting."
The Bottomfeeders won April Chase's affections with Waterview, a "uniquely Canadian offering" with touches of folk, jazz and bluegrass blended in its East Coast sound.
Swap's self-titled CD blends the sounds of British-Celtic and Swedish music to excellent effect, says Jennifer Hanson. "Whatever a melody's source, Swap weaves it seamlessly into the music," she says.
T
he Finnish band JPP shares a Kaustinen Rhapsody, and Jennifer gives the music a high rating. "The abundance of strings gives JPP a lush sound, even more so in concert than on disc, but the arrangements are never saccharine," she reports. "The inherent dissonances lurking beneath the surface of Nordic music make sure of that."
The Young Grey Horse Society preserves a piece of Native American history with Songs of the Blackfeet. "The harmony of these young performers is outstanding," Alicia Karen Elkins reports.
Alice Gomez's Obsidian Butterfly is "the second-best CD available today in contemporary Native American music," Alicia claims. "Every selection is awesome!"
Ray Greiche says Everything's Fine, and Sarah appears to agree. "Greiche has created songs that can be quiet companionship for a busy afternoon, or tangible comforts when time allows careful listening," she says.
The Mailman's Children have produced a Stranger Thing in their latest CD; Paul de Bruijn says the folk collection "shows the beauty of darkness. From the first note to the last the edge is there, the music and the lyrics combining to paint stark and wondrous pictures."
Gianmarc Manzione shares the Silver & Gold mined from the folk-rock talents of Neil Young. "The intimacy of these songs make you feel like Neil recorded this album in your living room; it is some of the most comfortable music he has ever put to tape," he says.
Raymond Fairchild Plays the Classics and earns accolades from Carool Kersten. "Apart from providing a wide-ranging sample of bluegrass music, this collection also allows an agile performer like Fairchild to show off his versatility and dexterity," Carool says.
Wildfire plays bluegrass Where Roads Divide; Jerome Clark says the Knoxville-based musicians are "already among the more interesting young bluegrass outfits" on the market. The CD "offers the sort of modest but honest pleasure one experiences in first-rate minor poetry, and there's nothing wrong with that."
Spyro Gyra's Original Cinema is "a departure in style to some extent" for the decades-old jazz ensemble, according to Jenny Ivor. "This is an essential purchase both for Spyro Gyra fans and those who have forgotten why that name sounds so familiar -- listen to Original Cinema and get some pure sound relaxation back into your life!"
David Cortopassi's third jazz CD, Embrace Destiny, put Alicia into a doze. Don't hurry away, though -- read why Alicia thinks that's a good thing!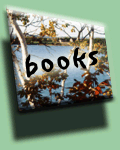 Nelson Faria and Cliff Korman take you Inside the Brazilian Rhythm Section in an instructional book-and-CD set that Sarah says is a great resource -- but it's not for beginners.
The enigmatic gods of the north raise their heads in H.R. Ellis Davidson's classic Gods & Myths of Northern Europe. "The writing is lively and descriptive," Alicia says. "There are no lulls in this book! It will keep your attention focused and your imagination engaged."
Joseph Bruchac carefully unwraps The Native American Sweat Lodge: History & Legends in an informative book Alicia says "will make the culture come alive!"
John A. Kinch shares A Journey for All Seasons: A Cross-Country Celebration of the Natural World, and this "powerhouse of information" impresses Alicia quite a lot. "Kinch's writing style is vivid, dramatic and quite descriptive," she says. "He is a strong writer who can take you on a journey to these places and leave you feeling as if you actually saw it."
C
harlaine Harris pays a visit to Club Dead, and Tom says the latest in a series of "down-home vampire stories" is an engrossing stretch for waitress/heroine Sookie Stackhouse. "The story takes unexpected turns and there are plenty of satisfying resolutions, but not everything is resolved neatly or completely, either," Tom says.
Scott Nicholson's The Red Church is "one of the best horror books" that Alicia has read in year. "He is a master of the craft of layering subplots and manipulating tension and intrigue," she says.
Virginia MacIsaac passes time at Quinlin's Estate, a Christian novel by David Ryan Long. "Good dialogue and salient points of mystery carried the story," she says. "I would have liked more clarity so it would take less effort on my part when reading the journal entries, but Long does pull together a story that makes you want to keep on reading."
Sarah spends a Summer Knight with Jim Butcher for the fourth installment in The Dresden Files, a mystery set in a fantasy setting. "Summer Knight fuses horror, detective work and high fantasy, and succeeds in every aspect," Sarah says.
The story of Usagi Yojimbo: The Ronin revolves around the bushido code of 17th-century Japan. Its hero is a rabbit. Want to know more? Read Mark Allen's review!
Tom says The Nail, a Justice League story from DC Comics, is a potent graphic novel about a world without a Superman, where heroes are outlaws and criminals hold hidden power. Writer Alan Davis "whips the story into a frenzy and walks away with one of the best Elseworlds tales of recent years," he says.
Michael Vance likes the art in Dan Brereton's book, Nocturnals: Witching Hour. "Visually, this is a fun Halloween romp as real monsters mix, undetected, with kids in costumes," he says. "Brereton is blessed with an extra helping of talent, and a deep understanding of cartooning techniques."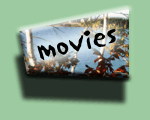 Alicia says In the Name of the Father is an eye-opening film, particularly for anyone interested in Irish history and the British legal system. "This movie is drama at its finest," she says. "You will be astounded at the miscarriage of justice in this case and the lengths the authorities went in an attempt to keep the truth covered up."
Miles O'Dometer takes a lesson from Le Pianiste ("The Piano Teacher") and says the film "is as brutally honest as it is brutal; a voyeuristic look into the lives of three dysfunctional figures, it's almost as hard to watch as it is to turn away from."
Cheers!
31 May 2003
My bounty is as boundless as the sea,
My love as deep; the more I give to thee,
The more I have, for both are infinite.
- William Shakespeare, Romeo & Juliet
May draws to a close and spring prepares to make way for summer. Let's all wish for a prosperous, peaceful season, wherever in the world we might be.
Also of note this week ... it is with no small amount of pride that we announce that Chet Williamson, reviewer extraordinaire for Rambles (and a fine Irish singer/guitarist to boot) has received the award for Best Collection from the International Horror Guild. Chet's recognition was for his recently published hardcover Figures in Rain (reviewed for Rambles here); Chet's work was selected for this singular honor over nominated collections by the likes of Nancy Collins, Brian Hodge, Stephen King and Thomas Ligotti.
And now, on with this week's reviews!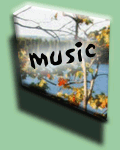 Drinkers Drought pay A Tribute to the late, great Scottish singer Davy Steele. The CD, says Nicky Rossiter, "is a brilliant collection of new and traditional songs and tunes."
Chet Williamson considers learning a new language after spinning Gaelic Voices, a compilation disc from Green Linnet. "There's much gorgeous music here, and those who don't mind a little modernity in their classics will find a great deal to like," he says.
Pamela Morgan sings Seven Years, and Rachel Jagt says the Newfoundland performer, formerly with Figgy Duff, has crafted a "great collection of poignant and skillfully crafted songs."
Eric Bogle says I Wrote This Wee Song, and Nicky is glad he did. Says Nicky, "to have this live collection is a must."
Carool Kersten sits in on The Radio Tisdas Sessions, a recording that captures the recent history of the sub-Saharan or black-African musical traditions of Tinariwen. "The outcome of this endeavor is an interesting fusion of indigenous rhythms and melodies with Western sounds that works remarkably well," he says. "Tinariwen has succeeded in capturing the mood and atmosphere of their world."
The Gu-Achi Fiddlers from southern Arizona show their Native American twist on Old Time O'odham Fiddle Music. "It is a unique sound that will quickly embed itself in any fiddle lover's heart," Alicia Karen Elkins promises.
The Chief Jimmy Bruneau School Drummers supply a northwestern sound in Drum Dance Music of the Dogrib. "This is a beautiful collection of classic traditional music by one of the tribes that has been least affected by non-native peoples," Alicia says.
Gianmarc Manzione does a Ghost Dance with Native American folksinger Bill Miller. "Part of me would have liked a bit more exploration of Native American sounds, but there is also the folk lover in me who says that this is an above-average folk album," he says."
Jane & Gord share their brand of original folk music on The Blue Madonna. "Jane & Gord have the unusual trait of handling painful, complicated subjects with more grace than they do simple, trite sentiments," Sarah Meador reports. "The heavier and clumsier the subject, the more graceful their performance."
James Coberly Smith's Cocomo gets a good response from Carool, who says "the music of the gregarious Smith betrays a tremendous sense of humor, but there is also a much more subdued side. In fact, Smith's songs cover the whole emotional spectrum."
Daniel sums up a World Gone Wrong, a classic recording of folk/blues of covers by Bob Dylan. "While the lack of Dylan originals is always a little disappointing, rest assured that these 10 songs have all been pretty thoroughly Dylanized," Dan says. "The words may not be his own, but he brings each song to life with subtly passionate and natural vocals, the raspy overtones of which seem to reflect and magnify the feelings behind the lyrics."
Alicia slips into some much-needed out-of-season holiday spirit with Tidings of Joy: An Eversound Holiday Celebration. "It seems that Eversound has produced the ideal Christmas CD for all occasions," she says. "Get this one and celebrate the holiday in your own special way."
June Carter Cash's death came shortly after the re-release of 1999's Press On. "That melancholy fact inevitably shaded my feelings and added a level of poignancy" to Jerome Clark's review. "Press On is itself a diamond in the rough, a livingroom sort of record, all acoustic, harking back to the old Southern-folk sound of A.P., Sara and Maybelle," he says. "As June Carter Cash's last musical will and testament -- and as, in a way, the last echo of the great Carter Family legacy -- it perfectly closes the circle."
Rambles newcomer Steve Senderoff introduces us all to Helena Triplett, who joins her husband Jimmy on Green Are the Woods: Traditional Ballads & Songs From West Virginia. "What sets this collection apart from other recent old-time music offerings is an almost uncanny ability of these artists to evoke the spirit of a music and culture long removed from modern sensibilities," Steve says.
Gianmarc says If I Could Only Fly set a new benchmark for a popular singer. "Is it an exaggeration to say that Merle Haggard, a man with more than 50 albums to his credit, outdid himself on this one?" he asks. "Absolutely not."
Tom Schulte revisits Toronto in the 1950s, when black performers seeking to promote their art away from the segregated United States could find a safe haven for their music. That Old Black Magic is a musical DVD to recapture that era!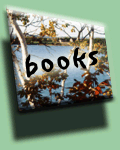 R. Carlos Nakai and James Demars painstakingly explain The Art of the Native American Flute in this informative how-to book, which Alicia rates highly indeed. "If you desire to play the Native American flute or create your own flutes or whistles, this is the best manual I have found," she asserts.
Tony Horwitz chronicles his experiences with Civil War reenactors in Confederates in the Attic, a book Jennifer Hanson found to be a riveting look at an American subculture. "Much of what Horwitz finds on his travels is amusing and disturbing at the same time," she notes.
Catherine Peek's collection of stories, A Treasury of North American Folktales, earns favor with Alicia. "These are the stories that have been passed down from our ancestors, with slight modifications made by each generation or according to the individual storyteller's whims," she says. "They are timeless and will continue to thrill future generations for eons."
M.M. Buckner's Hyperthought has packed an "epic storyline" into a relatively thin book, Sarah notes. "Dystopian as this future is, it's a fun place with the right tour guide," she says. Congrats, Sarah, on review #100!
The short-story collection Magical Beginnings shows the first foray of many renowned authors into the publishing field. "These stories should be the equivalent of the authors' awkward high school yearbook photos, gangly and undeveloped and likeable in spite of themselves," says Sarah. "Instead they're glamour photos, a bit nervous, sometimes a little overdone, but polished and tempting."
Silver and Greenberg also serve up a selection of Wondrous Beginnings, the short stories that launched the careers of many famous SF writers. "Whew!" exclaims Jenny Ivor. "This anthology is an interesting and surprisingly diverse compilation of tales."
Morgan Llywelyn continues her Irish history series with 1949: A Novel of the Irish Free State, and Kyra Quinn is along for the view. "Llywelyn, whose knowledge of Irish politics and history is really unequalled in historical fiction written today, liberally adds historical facts and events to add depth and interest but never detracting from the overall story," Kyra says.
Daniel Jolley cranks out a review for The Engines of God, a science-fiction epic by Jack McDevitt. "While his writing can become somewhat formulaic," Dan says, "The Engines of God provides further proof that the man knows how to tell a good story."
Katherine Deauxville dons The Amethyst Crown, a medieval historical novel DeborahAnne MacGillivray describes as "rich in detail" and boasting an unusually strong female protagonist.
It still hasn't been solved. But The Mystery of Mary Rogers, retold as a graphic novel by Richard Geary, "is a breathtaking example of what can be achieved in this art form," Mark Allen says.
The second collection of The Victorian, Self-Immolation, garners faint praise from Michael Vance. "Neither believable dialogue or visual pyrotechnics make up for a sluggish plot," he says.
A Predator returns to Gotham to take on the Batman and his erstwhile ally, the Huntress, in Bloodmatch, a crossover tale between DC and Dark Horse. "The action is ruthless, bloody and violent, as should be expected where Predators are involved, and there are lots of gratuitous butt shots, as must be expected when the Huntress comes calling," Tom Knapp says.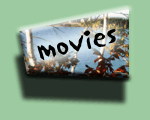 Stacy Peralta tells the tale in Dogtown & Z-Boys, when "a crumbling amusement park on a pier near Venice, Calif., inspired a ragtag band from the hardscrabble side of Santa Monica to revolutionize the fledgling sport of skateboarding." Miles O'Dometer says the filmmaker is skating on solid ground.
Janine Kauffman learns Italian for Beginners from director Lone Scherfig. What, you might wonder, "pushes this movie beyond a nice little piece into something more rewarding"? Ask Janine!
Cheers!
24 May 2003
You grow up readin' about pirates and cowboys and spacemen and stuff, and jus' when you think the world's all full of amazin' things, they tell you it's really all dead whales and chopped-down forests and nucular waste hangin' about for millions of years. 'Snot worth growin' up for, if you ask my opinion.
- Neil Gaiman & Terry Pratchett, Good Omens
Sarah Meador takes a Rain Check from Irish band Bachelor's Walk -- read her review to see how this innocuous CD became an obsession!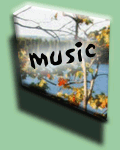 Vince Collins is busy Lifting Out the Stove, a Newfoundland tradition Jenny Ivor highly recommends! The CD "is a polished and professional job," she says, "and the tunes should have your feet, or at least your fingers, tapping."
Andy Shanks & Jim Russell sparkle with Diamonds in the Night, a Scottish folk recording with 13 songs that, says Nicky Rossiter, are "interesting, melodic and well worth hearing."
Pipapelli's Borderguard shows a lot of potential, but the band needs to rein in its talents and focus on the sound. "Even the best band would lose a lot of appeal with this atrocious sound mixing," Sarah complains. "The album sounds like it was produced by someone experimenting with sound effects, using a recording made outside the garage where the band was performing."
David Cox returns to Basque country for a double CD set Basques: Mysteres d'une tradition -- which provides a lot of excellent music and a few surprising omissions.
The double CD Reves d'Oasis: Desert Blues 2 "is an impressive production both in the geographical spread and the variety of musical styles it covers," says Carool Kersten. "(It) is a testimony to the musical magnificence of a much-plagued continent."
A member of the Doors on an acclaimed album of Native American flute music? Look no further than Burning Sky's Spirits in the Wind, which Alicia Karen Elkins describes as "relaxing, inspirational and just plain beautiful!"
Valerie Frankel gets an education in the sounds of southern Louisiana with Zydeco: The Essential Collection. "Throughout the album, the music remains quick and lively, with an upbeat attitude," she says. "The strong beat makes these ideal dance tunes."
Tim O'Laughlin says Fool's Paradise is the best recording yet from folk duo Paul Kamm & Eleanore MacDonald. "Fools Paradise wove a spell that enveloped me from the first instrumental introduction to the final stanza," Tim says. "On an emotional level, I was touched deeply by each and every song."
Van Morrison heads Down the Road with Tom Schulte, who says the Irishman "can and does trip back to the early '70s, with R&B horns backing his blue-eyed soul on an album that could easily have followed Moondance."
Severin Browne's This Twisted Road is "a fine depository of that valuable West-Coast musical legacy," Carool reports.
One listen to Delta Momma Blues, says Gianmarc Manzione, "demonstrates that Townes Van Zandt is no typical American songwriter. ... No songwriter since, perhaps, Hank Williams, displayed such a deliberate knack for avoiding predictability, mawkishness or indifference in songwriting."
Bluegrass Diamonds may sing in French, but their Maritimes spin on bluegrass is aces on Les Souvenirs de Mon Enfance. "This is an extremely talented group with a sound that should appeal universally to all bluegrass fans," Alicia insists.
Jeff Coffin and Mu'tet have a jazzy Go-Round; Chet Williamson celebrates their stylings. "Critics who bemoan the demise of jazz need to open their ears a little more," Chet says. "The form is alive and well, ever changing and growing as long as there are bold musicians like Coffin and his cohorts, who take the best of the old and use it as a springboard to the new and exciting sounds you'll hear on this CD."
Harry Manx and Kevin Breit are "two of Canada's best modern blues guitarists," Tom says, and they demonstrate their prowess on Jubilee.
It was duty alone that caused Lynne Remick to write up a review of The Rules of Attraction soundtrack. Just how bad is it? She'll tell ya!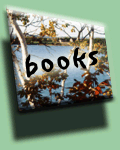 Christopher Snyder peeks into The World of King Arthur. "If you are interested in history, especially of the Britons, Celts, druids or the general period between AD 100 and 1000, this is a must read," says Alicia. "Just do not buy it thinking that it will give you a definite answer about Arthur's existence."
Bobby Lake-Thom answers the Call of the Great Spirit: The Shamanic Life & Teachings of Medicine Grizzly Bear. Alicia says this "is one of the best Native American books on the market."
Jerome A. Greene explores Nez Perce Summer 1877: The U.S. Army & the Nee-Me-Poo Crisis, and Alicia lauds his thoroughness. "Greene's narrative will keep you turning pages and eagerly anticipating the next," she says. "He writes with vivid detail, picturesque descriptions and high-tension action."
Jenny says The Devil & Deep Space, by Susan R. Matthews, "launched me into a galaxy inhabited by complex and sophisticated hominids. ... Once I had filtered sufficient information to understand Matthews' system, I enjoyed racing with the plot through the latter half of the book."
Sean Williams and Shane Dix aren't breaking new ground with the idea behind Orphans of Earth, the science fiction novel leaves Sarah wanting more. "Though it will leave you desperate to find out what happens next, Orphans of Earth stands on its own as an honest, deceptively simple novel that grows in scope on every reexamination," she says.
Jack Engelhard asks an age-old question with surprising results in The Days of the Bitter End. "Engelhard's writing is superb," Carie Morrison reports, "and he offers up a slice of 1960s life that is vibrant and moving."
The fifth and final book in Paul Kearney's The Monarchies of God fantasy series, Ships from the West, stands well on its own, Nicky says. "This was a page-turner in every sense and I read it in two sittings," he enthuses. "It might have been one but for having to work for a living."
Virginia MacIsaac gets into the mystery in The Disappearing Jewel of Madagascar, a Bethany House novel from Sigmund Brouwer. "If I were to write children's books, Disappearing Jewel is the kind of book I would like to write," Virginia says. "The characters are not stereotypes, but rather interesting in an everyday sort of way."
Reading Susan Sizemore's Laws of the Blood: Deceptions was "unpleasantly like tuning into a movie 30 minutes after it started," says Sarah. Still, despite some mental catch-up time, she has a lot of good things to say about this book!
Mary Harvey is back in Alan Moore's freshest, newest world with Promethea, Vol. II, which she enthusiastically rates as "damn near one of the most perfect graphic novels I have ever read. It's a must-read for anyone who loves literate graphic novels, and beautiful women who are smart and funny as well as fierce and sexy."
Tom Knapp hammers out the early days of a hero in Marvel's The Iron Age, a "year one" look at Tony Stark and Iron Man. "Iron Man has never been one of my favorite Marvel characters, but The Iron Age is a story anyone can enjoy," Tom says.
The comic-book industry cannot survive on the spandex scene alone, Mark Allen assures us. That is partly why Lex Luthor: The Unauthorized Biography succeeds so well!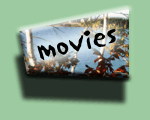 Janine Kauffman has a weather report and wedding invitation, all wrapped up in one. "Here comes the deluge," she says, "the rain, the extended family, the family secrets, the rushes of longing that make Monsoon Wedding such a lush celebration."
Alicia says Edward Scissorhands "will shred your heart. I have seen this movie at least two dozen times and I still choke back tears. This movie is so multi-layered that you will perceive it differently each time you watch."
Cheers!
17 May 2003
To be matter of fact about the world is to blunder into fantasy --
and dull fantasy at that, as the real world is strange and wonderful.
- Robert A. Heinlein
Bonnie Rideout shares some Scottish Reflections with Chet Williamson. "If you're already a fan of Bonnie Rideout, this is a must-have, and if you're not, it's a grand introduction," he says. "Rideout is unbeatable when it comes to Scottish fiddle, and this CD helps to show why."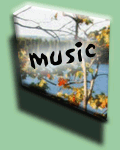 Nicky Rossiter recommends Irish singer Sean Tyrrell's new CD Belladonna. "His interpretation and singing add new life to the familiar and make us want to hear more of his new work," Nicky says.
Nicky is impressed with a collection of Gaelic Women. "Some say that Italian or French are the most musical languages," he says. "Listen to sweet female voices singing in Gaelic and you will dispute the contention."
Newfoundland fiddler Emile Benoit was marking his "40th 39th birthday" when he released Vive La Rose. Alicia Karen Elkins applauds the effort that, with one notable exception, does a grand job of preserving the musical traditions of Benoit's time.
Alanna Berger says Maggie Sansone's Mist & Stone "is definitely a good choice for the hammered dulcimer lover. ... It's relaxing and engaging without being ethereal and supernatural."
Sarah Meador says David DiGiuseppe "puts the accordion in its proper place" with his recent recording, Movin' On. "If you think you don't like accordion music, Movin' On will show you the error of your ways," she promises.
The Ukrainians got it right on Respublika, Sarah reports. "I have never heard a more perfect blending of old and new," she says, calling the band's efforts "addictive, mood-altering music, layered enough to win over nearly anyone, direct enough to do it on first hearing."
Jenny Ivor relaxes with The Rough Guide to Paris Cafe Music from World Music Network. The album "won't be everybody's cup of tea, but if you are partial to a Pernod and cafe, it might just be right up your street," she says. "This is an interesting album for those with an appreciation of the history and traditions of musical style; an enjoyable album for those who savour the sound of the 'French accordion' and an ideal mood-setter for those familiar with this side of Paris."
Alicia sings the praises of Songs for Our People: Original Pow Wow Songs by High Noon. "It is easy to understand why this group is one of the leading bands in its field," she says. "The drumming is outstanding and really makes them stand out."
Rylee Madison's The Life of Rylee "opens with a driving guitar and draws you right in," Nicky says. "Her happiness seeps through to the listener."
The Rusticators demonstrate "a beautiful range of sounds and emotions" on their self-titled CD, says Nicky. "Like the best of such albums, they tell stories that hold our attention."
Tom Schulte takes a stab at Travelling Without Deoderant: The Best of Joe Hall (1972-1988). "Hall's humor knows little in the way of boundaries," Tom cautions.
Richard Thorne reimpressed reviewer C. Nathan Coyle with Undercover Overachiever, which he describes as "a pleasant collection of experimental folk songs."
Matt Flinner has a good Latitude when it comes to his latest bluegrass/jazz recording, Jennifer Hanson, remarks. "Perhaps the best thing about it, however, is the assurance that Matt Flinner's future looks bright," she says. "With work like this to build on, the sky is the limit and there is surely more excellent music in the offing."
Rick Neeley puts his General Merchandise on the shelf; Carool Kersten says it's a good buy but no bargain.
Chet visits The Land Where the Blues Began, a compilation disc from Rounder spotlighting some of the early recordings by musicologist Alan Lomax. "The disc effectively shows how the blues entered into every aspect of black life in the south Ð work and play, sacred and secular," Chet says. "The sound engineering is flawless, and tracks recorded as early as 1933 sound bright and fresh."
Perhaps he was too young before, but at long last, Gianmarc Manzione "gets it" after hearing the Louis Armstrong box set, An American Icon. "I always knew that Armstrong would wrap my ears in brass one day and hook me in, and finally he did," he exclaims.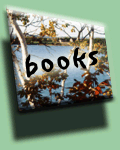 In The Folklore of the Scottish Highlands, DeborahAnne MacGillivray says, "Anne Ross gives a wonderful introduction to the lore of the Scottish Highlands and the Isles."
Alicia gets her fill of folklore and old wives' tales in Edwin & Mona A. Radford's Encyclopedia of Superstitions. "I love to get comfortable with this book and read the entire thing," she says. "It will tickle your spirit and is guaranteed to entertain you."
Cetacean biology has never looked like it does in Fluke, Christopher Moore's soon-to-be-published novel about scientists, strange tattoos and goo. "Moore has the gift for writing outstanding novels that are distinct, clever, intelligent and thoughtful -- and also happen to stimulate your internal laugh track without pause," Tom Knapp enthuses!
Allen Steele's Coyote is a science fiction novel of unusual depth, Sarah says. "Steele's storytelling creates a new reality with every chapter," she explains. "The claustrophobic culture of an America turned purely fascist, the freedom and fear of a new world, the sterile emptiness of space, all become immersive, tangible environments."
Robert Bloch's The Night of the Ripper "proposes a novel, logical, yet highly imaginative solution to the crimes," Daniel Jolley says. But as historical fiction goes, there's a lot lacking in this one, Dan notes. "His determination to bring in some of the actual facts of the murders, give lip service to all manner of Ripper theories and insert a number of famous men having little or no connection to the crimes seemed to distract him from the more important issue of character development."
Walter Ihlefield has a Banshee Rising; Alicia says it is "a wonderful beginning for what I hope will become an extensive series."
DeborahAnne is happy to see The Island Harp by Jeanne Williams back in print. "It is a story of personal triumph, of dreams and determination," she says.
Martin H. Greenberg and Russel Davis explore the magical sidekick phenomenon in Apprentice Fantastic. "Knitting magic together with realism, moving between idealistic beginnings and dark pasts, these stories are told by writers who are clearly past their own apprenticeship, but haven't lost their freshness," Sarah asserts.
Alicia goes forward and backwards in time with Loring Emery and Pig Jump: A Historical Novel. "The characters are totally believable, acting much as I suspect the majority of us would in the same situations," Alicia says. "The facts are straight and well referenced. The story moves smoothly through the years and provides a wonderful outcome."
Tom sets Out from Boneville and urges others to pick up this first volume in Jeff Smith's Bone series. "Funny and dramatic, Smith has a winning story on his hands -- and it's time more people discovered it," Tom insists.
Next, Tom visits Partington, "a city much like Victorian London," in Enter the Detective, the first book in CrossGen's Ruse series. Read Tom's review to discover the cut of this particular detective and his beautiful sidekick!
Tom (who used to have time to read!) spends some quality time with The Last Arkham, a book that introduces a new villain and remakes a familiar place in the Batman mythos.
Mark Allen rates the success of a translation of a popular TV show to the comics. Read his review of Smallville: The Comic to see how well it worked!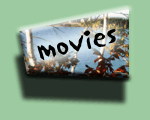 Alicia has lots of good things to say about The Indian in the Cupboard, a family fantasy adventure with broad appeal. "You will definitely not be disappointed, especially not by my hero, who must remain nameless in an effort to not sabotage your viewing experience," she asserts.
Miles O'Dometer pays witness to The Virgin Suicides, the directorial debut by Sofia Coppola. It is, Miles says, "a cinematic gem, a quiet film that says a lot and will continue to say a lot, for as long as people are willing to listen."
Cheers!
10 May 2003
There's so much comedy on television.
Does that cause comedy in the streets?
- Dick Cavett
Moving can be such a stressful experience! No, don't worry folks, Rambles isn't going anywhere, but the task of packing up some people's lives and taking them to a new place -- especially on short notice -- is big work! So let's get this ball rolling so I can go tote a few boxes.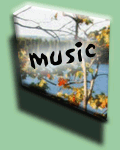 Wendy Stewart reminds fans of Scottish folk music about the "stylish, sweet and beautiful music" that is sometimes overshadowed by the rousing, sing-along pub fare; Nicky Rossiter urges fans of the harp to check out her new CD, Standing Wave.
Ailbe Grace shares his Irish Grace Notes, and Jenny Ivor recommends the experience -- despite an unforgivable oversight by recording engineers!
Donnybrook's The Stool of Repentance just might qualify as the "ultimate Celtic album" in Charlie Gebetsberger's book. What does this Chicago band have going for it? Read Charlie's review!
Pamela Murray Winters gave Brit singer Jane Bom-Bane a second chance and is happy she did! "Rotator is musical and witty at the same time -- never a mere party game, always a work of art," Pamela promises.
Tom Knapp says Getting Dark Again, a collaboration between Nova Scotians Buddy MacDonald and John Ferguson, "sounds like two friends sitting down with their instruments for a casual exchange of songs." It is just that, of course. "It's this relaxed air that gives Atlantic Canada much of its appeal," Tom reveals.
The McKrells have Hit the Ground Running with their Celtic/bluegrass sound, and Dave Townsend is hot on their tail. "Having seen these guys perform live several times, I wasn't sure if a CD could capture the same excitement as their shows," Dave says. Well, did it?
Chet Williamson says Transatlantic Sessions brings Celtic and old-time/bluegrass musicians together for a collective recording. "It doesn't quite achieve its goal of combining the Celtic and the Appalachian into a true musical fusion, but the results are still rewarding enough that it makes one hopeful that the attempt will be made again," Chet says.
Sarah Meador welcomes Jim Hurst's Second Son. "Loaded with memorable songs and guitar work that could drive a sales convention to dance, Second Son is a fine, solid bluegrass album," she says. "It's unlikely to make converts of those who don't like bluegrass, but stands as proof that those poor souls are wrong."
Jenny slips back a few years with the New Roanoke Jug Band for Play It for a Long Time. "The appeal of this band and their chosen tunes is the traditional and simplistic acoustic sound and the apparently unenhanced vocal style," she says. "This won't appeal to some, but then they are unlikely to get beyond the band's name or the sepia photo on the CD cover."
Oskorri brings a European folk tradition to life, in the firm opinion of David Cox. "On Vizkayatik ... Bizkaiara they tell, in song, the stories of the people of Bizkaia, the most populous Basque province," David says. "They tell those stories in the Basque language, Euskera, and they do it well."
Alicia Karen Elkins goes on a vision quest with the aid of Peyote Ceremonial Songs. "You will find this CD easily promotes journeying once you reach a relaxed state," she says. "I recommend you turn off the lights and assume a relaxed position when listening to it."
Yolanda Aranda and Enrique Coria get Intimo, and the package of Latin American music works well for Paul de Bruijn. "There is such passion in each song, in all aspects of the song, that time stands still," he says.
Donna Scanlon has a tip for The Doorman: check out singer-songwriter Emily Kurn! "Emily Kurn has the weary drawl of Rickie Lee Jones, the sweet sass and spice of Christine Lavin, and Suzanne Vega's gift for poetry," Donna decides. "The poetry of the songs is striking and original."
Sarah says folksinger Diane Zeigler wields a mighty fine Paintbrush. The new CD, Sarah says, "dissolves on the ear and bubbles through the brain, leaving the heart relaxed and calm. It's one of those albums that can change the mood of an entire day before it's halfway done, and still sound fresh on its third play."
Lynne Remick says the blossoms are still here after listening to Where Have All the Flowers Gone: The Songs of Pete Seeger. "They may look and sound a little different, but they're still blooming strong," she promises.
Bob Dylan's Street Legal "is one of those great albums obscured under the ruble of a 40-year career," says Gianmarc Manzione. "There is no way that this album could entirely disappoint any Dylan fan."
When Sammy Davis Jr. sings jazz classics to the accompaniment of Count Basie and his orchestra -- well, Daniel Jolley observes, "this recording could not possibly be anything but fantastic." Read the scoop on Our Shining Hour, which has been a classic for nigh on 40 years.
Steve Wildey's Little Man "is a CD for those who like guitar music and who like to have a relaxing album to play to unwind or to meditate," Nicky says.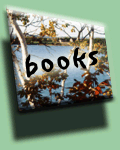 Janeen Solberg is Staying Centered when it comes to raising her children, and she's sharing her thoughts on how to do it right. Kate Danemark has a few thoughts of her own on the subject -- and she says Janeen has some pretty good advice to share!
There's a lot of lyncanthropy in Brad Steiger's The Werewolf Book: The Encyclopedia of Shape-Shifting Beings. "At 397 pages, it will take you a while to read it," Alicia says, "but you will be entertained during every minute of the reading!"
Peter Haining's short-story collection Great Irish Tales of Horror: A Treasury of Fear "is a book that will make you have nightmares," according to Alicia. "If you like the horror genre, this collection is for you."
T. Davis Bunn isn't really writing about terrorism in Riders of the Pale Horse, Sarah opines -- despite attempts by his publisher to make you think he is. It "doesn't live up to its promise of international drama or pressing thrills," she says. "Instead it delivers a fine adventure, a likeable hero and an armchair safari through lands both familiar and dangerous."
Ron Bierman says The Changeling Plague, by science-fiction writer Syne Mitchell, starts out strong but peters out by the end. What went wrong? "The science at the beginning doesn't keep the last half of the book from seeming like fantasy, and the mix doesn't work very well," Ron explains.
Steven Brust's novels Athyra and Orca, both featuring the assassin-hero Vlad Taltos, are combined in a new omnibus, The Book of Athyra. Laurie Thayer says this is a great place for newcomers to the series to pick up the tale; "I'm betting newcomers won't remain newcomers for long -- Vlad is too entertaining not to read the entire series."
DeborahAnne MacGillivray shares her admiration for Katherine Deauxville's blending of history and romance in Blood Red Roses, which focuses on Wales after the Norman invasion of England. "Deauxville is a writer who breathes history," DeborahAnne says. "She knows her period and gives you an insight not only into historical happenings, but truly understands the hardships and realities of the people, the land, the politics."
Virginia MacIsaac recommends a Candle in the Darkness by Lynn Austin. "This is a historical novel with very entertaining characters, amazingly effective dialogue and a storyline that touches us all," Virginia says.
It took Ann Flynt some time to catch up to the story in Steve Perry's The Machiavelli Interface; she wishes the publisher had filled in the background with the previous two books first!
Tom shares some Everyday Magic with Zatanna in a new Vertigo one-shot by Paul Dini and Rick Mays. "Everyday Magic is a lighthearted romp that puts Zatanna right where she should be in the DC canon," Tom says. "Standing next to Superman, Batman and Wonder Woman, she's a bit silly, it's true. But here, on her own and living her 'normal' life under Dini's capable direction, she's perfect."
Next, Tom ventures into the pre-Bone world of Jeff Smith with Rose, a captivating fantasy story illustrated by Charles Vess. "This book is a gift to this and subsequent generations -- to anyone who loves to see a good story and great art combined," Tom says.
Mary Harvey says the Batman/Deathblow team-up After the Fire has fantastic artwork. "Unfortunately," she says, "that's about all this story has to recommend it."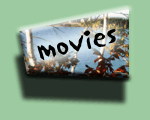 Janine Kauffman says Cherish is "a film that's part comedy, part thriller, with a little bit of Twin Peaks-style dancing thrown in for good measure." Does it work? Read her review!
Alicia conducts an Interview with the Vampire. "If you read the book, the movie may be a letdown," she says. "If you can forget about the book, the movie is wonderful!"
Cheers!
3 May 2003
Forget not that the earth delights to feel your bare feet
and the winds long to play with your hair.
- Kahlil Gibran
May Day, by whatever name you call it or tradition by which you mark its passing, has come and gone, and we have an excellent spring and summer ahead of us!! Let's take the opportunity to wish for a safe, prosperous, happy and peaceful season ahead!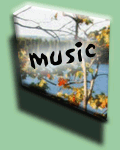 Siucra is Here Among Strangers , but Ellen Rawson says we should all make their acquaintance! "That this trio can sound so authentic is a credit to both their musical skills and apparent desire to take their sound to the highest level possible," she says.
Colcannon takes a dip in Dolphin Bay, and Nicky Rossiter is along for the swim. "Here you will hear life in melody, love in lyrics and joy in playing," Nicky says. "You get songs and tunes, great voices and powerful playing."
Virginia MacIsaac sums up her review of Fama Clamosa, a CD by three Gaelic-singing sisters performing as MacKenzie, in two words: "oh my." Read her review to learn more about their wonderful sound!
The Whisky Priests demonstrate "the kind of live performance that occurs as all the bars are closing and a group of musicians who have been paid in liquid goods stumbles out into the streets, drunk but nowhere near quitting." But Sarah Meador says Life's Tapestry is a studio recording, not live. "Turn it up too loud, sing along and put on your best ranting voice," she urges.
Jennifer Hanson shares a little Swedish folk music along with Sagskara's Krook! "The range of sounds is sure to pique the interest of anyone curious about the evolution of music in Sweden," she says. "It is an album where very old tunes are released from the archives and into the air where they can be heard once more."
The Buddhist Monks of Maitri Vihar Monastery share a tradition of Tibetan Mantras & Chants; Carool Kersten shares the strengths and failings of this musical collection from an "enigmatic religious tradition."
Zemog founder Aib Gomez is "a clever musician, punster and master of his craft," Ann Flynt is happy to report. And El Gallo Bueno, she adds, is an "exciting, spirited CD with clever wordplay and a host of exciting sounds that captivate the listener."
Alicia Karen Elkins joins Northern Cree and Friends for Round Dance Songs Recorded Live. Despite some high praise for the recording, she says, "this is definitely not one of the better Native American live performance CDs available and I cannot honestly recommend it."
Lynne Remick kicks back in a Global Lounge and pronounces the experience "not a state of mind to miss, if one can help it!"
Paul Taylor and Don Spencer tickle Alicia's fancy with Cooee: Songs & Stories from Down Under. "This CD is a fascinating look at the Australian culture and heritage," she says. "It is educational as well as entertaining and will fascinate all ages."
Kathleen Edwards makes her debut with Failer, a CD that has earned her comparisons to Lucinda Williams. "It is Edwards' songwriting that is getting noticed more than her band," says Charlie Ricci. "Her very literate songs reveal an awareness of the outside world that make her appear much older than her 23 years."
Nicky says Hard Times for Dreamers, the latest from folksinger Bruce Piephoff, "is a great set of story-songs that are worth a close listen. Bruce Piephoff has written a collection of works here that give us a snapshot of social history in the new millennium."
Ingrid Heldt "has a clear, crystal voice that gives her songs an entrancing beauty," Nicky says. The songs she has written for Love Matters "have a feeling of songs written from the heart."
Gianmarc Manzione says Harvest Moon "is really the final installment in a brilliant trilogy of folk gems" from folk-rocker Neil Young. "This is Neil at the apex of his songwriting prowess," Gianmarc says.
Johnny Cash doesn't match his earlier efforts on American 3: Solitary Man, according to Gianmarc. "Cash's snarling, robust barritone just never quite realizes itself here," he says.
Gilbert Head joins the Gold Rush at Copper Creek and samples the variety of talented bluegrass and old-time musicians on the Copper Creek label. "Pull up a chair, ease back and let your mind and heart run free," Gil urges.
The Bubba Mac Blues Band says it's Just Life ; Carool says it's "a collection of laid-back, relaxing music, best enjoyed on a balmy summer evening, savoring BBQ, seafood and the blues."
Ruby Braff left a strong impression on our writer Ron Bierman ... and now that Braff has died, Ron remembers his warm style of jazz with a look at Variety is the Spice of Braff. "All he did was perform wonderful tunes with lyrical warmth and affection," Ron says.
Rachel Jagt rounds out the music section with a report from the ArtsCan Circle Benefit Concert in Ontario.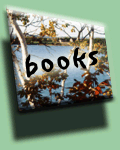 Alicia gets down with an archetype of the natural world in The Green Man: Spirit of Nature by John Matthews. "This book may be small, but it contains a lot of information and will give you a strong working knowledge of the history of the Green Man in folklore and application," she says.
Alicia brushes up on her history with The Woodland Indians: An Illustrated Account of the Lifestyles of America's First Inhabitants by C. Keith Wilbur. "The book has a loose, flowing, chatty narrative style that makes it read like a work of fiction," she says. "The information is dispensed with clarity and often a sense of humor."
Harry Turtledove tweaks the English timeline in Ruled Britannia, an alt-history novel in which the Spanish Armada successfully conquered England -- and young playwright Will Shakespeare sows dissent through his plays! "Turtledove brings Shakespeare's world alive with vivid images, pungent language and precise descriptions, expressed through characters that seem to walk right off the page," Donna Scanlon says. "The suspense builds to a climax that rings so true that the reader forgets that the armada was defeated."
Sara Douglass may be no Tolkien, Jordan or Herbert, but Dana Fletcher says The Wayfarer Redemption is still solid, page-turning science fiction. "It's the equivalent of a summer throw-away flick," she says.
Dana says poor characterization spoils Rhapsody: Child of Blood, a recent novel by Elizabeth Haydon. "That is not to say there weren't good things about it, either -- but not enough to keep me from being disappointed," Dana says.
Tom Knapp couldn't interest his two young charges in Faerie, a book brilliantly illustrated but dully written by Jody Bergsma. "Nothing about the story leaps out and draws its audience into the action," Tom says. On the other hand, Bergsma's art "demonstrates a steady hand and keen eye when it comes to turning text into vivid landscapes peopled with lively, memorable, big-eyed characters."
Kyra Quinn continues her look at Irish history through the eyes of Morgan Llywelyn in 1921, which revisits the struggle for independence in Ireland. "Even though readers may be aware of many of the historical events, they will likely be stunned at the brutal atrocities in a story where it is sometimes difficult to know with whom to sympathize," Kyra warns.
Alicia has some problems with characterization, but says Spec Ops Squad: Sucker Punch by Rick Shelley is like a flash to the future for her and other veterans.
The story is classic, and the artist is a master. So why does Moby Dick, written by Herman Melville and adapted as a graphic novel by Will Eisner, flop? Ask Michael Vance!
Tom counts time with The Unholy 3, a new Elseworlds title set in the grim days of post-World War II-era Europe. The book "is an excellent and exciting take on modern characters in different times," he says. "The final sequences are no-holds-barred action in the best DC tradition, with unexpected twists leading to the climax."
Tom also takes a ride on a Highway to Horror, the first collection from CrossGen's Route 666 horror series. "The book is creepy and violent, but not in the visually grotesque manner so popular these days," he says. "It makes me want to spend more time on Route 666."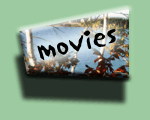 Julie Bowerman is a fan of the book by Louis Sachar, but how did Walt Disney fare when translating Holes to the big screen? Well indeed! "The filmed result, seemlessly connecting the three storylines, will satisfy the book's most ardent admirers as well as anyone else who buys at ticket," she promises.
The movie Big Trouble is based on a novel by columnist Dave Barry. Janine Kauffman is here to tell you what went wrong in the effort to transfer the clever story to the big screen.
Alicia sleuths for a Dark Ages murderer in The Name of the Rose. Sean Connery, as a tonsured precursor to Sherlock Holmes, is on the case, and Alicia was swept into the mystery! The film, based on a novel by Umberto Eco, is "a magnificent work," she says.
In the color-us-blushed department, an online review magazine that is older but smaller than Rambles recently wrote enviously of the increased size of our weekly editions. While we gave up the notion of competition years ago -- there is, after all, ample room on the Internet for all kinds of opinions, and there can never be too much support out there for the cultural arts -- we are flattered to be receive mention from another site! It provides me, as editor, with a perfect opportunity to thank the Rambles staff for continuing to be the best, most productive group of reviewers on the 'Net!
Cheers!
26 April 2003
Democracy is the theory that the common people know what they want
and deserve to get it good and hard.
- H.L. Mencken
No tragedies or crises to report in the Rambles home office this week -- just growing pains as we settle into a new operating system and software. Not that you're here for a story anyway; let's give you some reviews!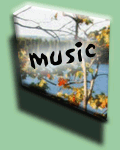 Mary Rafferty, already renowned for her work with Cherish the Ladies, makes her solo debut -- with the help of some impressive musical friends -- on Hand Me Downs. Nicky Rossiter recommends the album, noting that Rafferty's "virtuosity on such diverse instruments as flute, tin whistle and accordion must be experienced to be believed."
Barra's recent release Eternal Magus "is a CD to be experienced," Nicky swears. "The sound is a sort of Celtic soul, with echoes of Enya in the vocals and a more electric beat."
Nicky makes the acquaintence of Jack Evans with Once Upon a Time in the North, a CD blending Scottish folk with Americana and even a smidge of pop. "The CD has 10 tracks and not a dud among them," Nicky says. "I will be watching for more from Evans in the future." Congrats, Nicky, on review #200!
David Cox says Crasdant is "one of the best of the new generation of Welsh folk musicians." As evidence, he offers Nos Sadwrn Bach (Not Yet Saturday). But, he says, "while the arrangements and the playing on Nos Sadwrn Bach are flawless and precise, and the research and commitment to the tradition is admirable, I do find it hard to make an emotional connection with this recording."
Donna Scanlon looks up to see Two Tall Women, whose CD Out of the Woods "is a haunting and lovely collection of acoustic, mostly Celtic music," which Donna says is "soothing but not soporific."
Sarah Meador says Helicon sets and exceeds an ambitious goal with The Titan: Traditional Music from Around the World. "In only 10 tracks, they roam from Bolivia to Wales, from Haitian carols to Scottish marches," she explains. "These varied styles are linked by Helicon's amazingly united sound."
Wil Owen travels the world with the Roma and samples their music in The Rough Guide to the Music of the Gypsies. "Wherever they have travelled, Gypsies have both influenced as well as incorporated the musical traditions of the lands they occupied," Wil explains.
Paul de Bruijn is no fan of Alan Lomax's work in Italy, as his review of two CDs, Italian Treasury: Liguria: Baiardo & Imperia and Italian Treasury: Liguria: Polyphony of Ceriana, clearly indicates. Read Paul's review to see what mars the value of these historical recordings.
John Cross applauds the balance between tradition and adaptation on The Renaissance of the Native American Flute by Wind Riders. "While it may seem to trite to say so, it is calming, nurturing music for the soul, slow extended notes on the flute against a backdrop of steady pow-wow drum beats," he says.
A big date proved to be the litmus test for Alicia Karen Elkins' appraisal of Hummingbird, a lively Cajun album by Jeremiah McLane and Ruthie Dornfeld. "Hummingbird is a study in the arts of keyboarding and fiddling!" Alicia exclaims. If that's not endorsement enough, Alicia says her dance partner is buying his own copy, too.
A happy coincidence brought Rachel Jagt into contact with Sundays & Mondays by Winnipeg native Jeremy Proctor. Proctor, she says, "is a talented artist who successfully mixes a razor-sharp wit and an appreciation for wordplay with sadness and introspection. It's his words that first made, and continue to make, the strongest impression on me."
Sarah has a quandary. "I feel almost guilty, a little sad and a bit torn. I blame it completely on Cyd Ward's Between The Lines," she says. "It's a great album, with gorgeous lyrics and compelling instrumental work. I've played it four times in one night, and I'm still not entirely sure I like it."
Nicky recommends Diving for Pearls as a sample of excellent guitar playing by Doug B. Smith. "If you like the sound of the acoustic guitar, you will love this album," Nicky promises.
Joyce Rankin enjoys the children's folk album All the Cats Were Playin' by Lulu & the Tomcats -- a lot. "To tell the truth," she confides, "I found myself playing it even when my children were not around."
Why, asks Gianmarc, isn't Bob Dylan allowed to have a little fun when he wants? The answer lies Under the Red Sky, he says. Take a look!
Virginia MacIsaac says the Lonesome Brothers' music "is packaged with a very low-key warm country look: horses on the cover, barn in the background and grass, dry old grass, and I think there's horse stuff in the grass. Right off the bat that tells me these guys are pretty real, probably enjoy their music a lot and aren't going to try to sell any fluff." So how does Pony Tales match that expectation?
Jenny Ivor says Caroline Herring's Twilight "is in fact the dawn of this talented singer-songwriter's recording career." Read Jenny's review to see what makes Herring's country-folk blend so appealing!
Jenny seems to find the epitome of quiet, subtle jazz on Live at Kavehaz, a new disc from the Kenny MacKenzie Trio. "I enjoyed the music, but it is nigh impossible to summon blazing enthusiasm," she says. "This is perfect accompaniment to a quiet evening with murmered conversation permitting the jazz to filter through."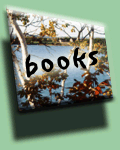 Alicia pages through The Encyclopedia of Ghosts & Spirits, a handy tome by Rosemary Ellen Guiley. "If you are interested in a book about ghosts for pleasure reading, you cannot find a better deal than this one," Alicia promises!
Alicia also recommends Jack Tresidder's Symbols & Their Meanings: The Illustrated Guide To More Than 1,000 Symbols, Their Traditional & Contemporary Significance as a resource for research and a source for trivia. "You will enjoy it tremendously," she promises!
Tom Knapp rediscovers the lore of W.B. Yeats' Wandering Aengus through A Fire in His Head: Stories of Wandering Aengus, a new novel by Irish writer Loreto Todd. "Todd's novel is a wonderful Irish tapestry, deeply rooted in Celtic lore," Tom says. "There are stories within stories, some of which are familiar, some of which are fresh and some falling in between, dancing at the edge of recognition. It is fun and funny, tragic and uplifting."
Sarah hitches a ride with The Fleet, a themed anthology edited by David Drake and Bill Fawcett. The intimate history of the Alliance military is coupled with "an epic, intergalactic war told by some of the genre's finest writers," Sarah says.
Nigel Tranter turns his attentions to the Lia Fail in The Stone, a novel DeborahAnne MacGillivray says "blends myth, fact and speculation into a satisfying tale of a race to discover the hiding place of the real stone and protect it from those bent on using it. (Tranter) weaves his love for Scotland, its history and legend into one of his best works."
Daniel Jolley lets loose with an unusual book from Terry Pratchett, who is, "as far as I'm concerned, the funniest writer to ever live. ... While The Unadulterated Cat flies far afield of the mythical Discworld universe, it is simply hilarious," he says.
Conder the merits of bad PR. "Ellen Larson's The Measure of the Universe has some of the worst publicity I've ever seen," says Sarah. "Pompous, overdone and riddled with alliterative phrases that make it sound like bad junior fiction, the press releases almost had me convinced not to read it." But the book proves better than its press, she says. Read why!
C. Nathan Coyle commends Gregory J. Austin and Rick Sellers for the world they created in Fallen City -- but complains there isn't enough of the book! "Good characters, good plot, good action, good writing -- this book seemingly has it all," he says. "The only downside is that it introduces these interesting concepts yet doesn't explore ALL of them!"
Beth Derochea completes her review of Anne McCaffrey's groundbreaking Dragonriders of Pern series with this look at The White Dragon. "Afterwards," Beth promises, "you too will yearn to ride dragons!"
Neil Gaiman breathed new life into an obscure DC hero in Black Orchid. Tom lauds the graceful, introspective tale, as well as the brilliant, expressive paintings of Dave McKean.
Peter David has crafted a gloomy fate for a popular greenish character in Hulk: The End. "It's recommended mostly for those who like a good, hard bout of depression or who like to see their comic-book heroes brought low," Tom says.
Mary Harvey gets back to the basics with Batman: Black & White. "This is unequivocally the best Batman ever presented to the public, and perhaps the most finely and beautifully drawn," Mary says. "No Batman fan should be without a copy."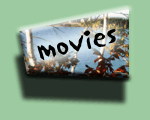 Janine Kauffman examines The Mothman Prophecies and says the movie falters because the leading man is too impassive in the face of horror. "Mothman's creepiness and darkness comes more from the cinematography, from the bleak locations in wintry western Pennsylvania, than it does from its star's reaction to a dark creature of terrifying knowledge," she explains.
Alicia returns to Neverland, but finds herself let down by Steven Spielberg's take on the tale. Despite a strong plot, Alicia says Hook "will be a disappointment." Hoopla, Alicia, for review #50!
Cheers!